DESIGN & STYLE
Touched On Is the New Card Game Inspired By Melbourne's Public Transport System
Fare evading, without the consequences.
Touched On Is the New Card Game Inspired By Melbourne's Public Transport System
Fare evading, without the consequences.
Whether the folks in charge like it or not, Melbourne's myki system has been associated with more headaches and grumbles than it has with positive reviews. Now, probably for the first time, it's inspired something fun, with local design duo Dyl & Oscar launching a card game based on our public transport network.
The tabletop game Touched On sees players attempt to fare evade their way around Melbourne's tram, train, and bus systems, while avoiding the cards marked as undercover ticket inspectors. Basically, it's the perfect way to indulge your inner law-breaker, without getting caught (and having to pay an on-the-spot fine) IRL.
Dyl & Oscar have started a Kickstarter campaign to fund and sell Touched On, which can be snapped up for the Kris Kringle-friendly price of just $22. The pair has even created a few fun extras, including unisex socks inspired by that oh-so-familiar tram seat print. Pledges for the project are open until Monday, December 19, and the finished game is expected to ship in March next year.
UPDATE: More than a week before the end of Touched On's funding period, the project has met its goal, ensuring that public transport-themed card game antics really will become a reality.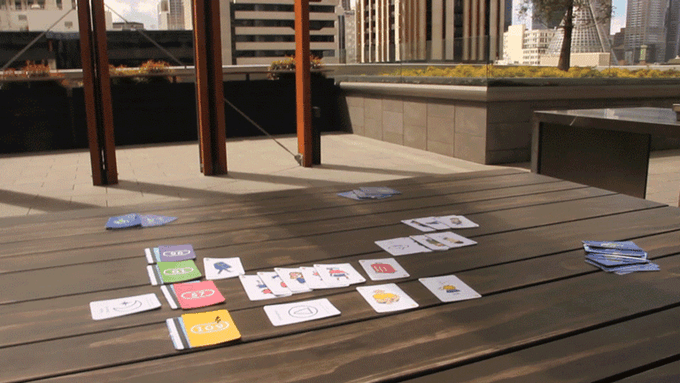 For more information on Touched on or to make a pledge, visit their Kickstarter page. 
Published on November 23, 2016 by Libby Curran