FOOD & DRINK
Eight Ways to Make The Most of This Year's Offers at Vogue Fashion's Night Out
Including tracking down free products and where to go when you need a break from the shopping madness.
Eight Ways to Make The Most of This Year's Offers at Vogue Fashion's Night Out
Including tracking down free products and where to go when you need a break from the shopping madness.
in partnership with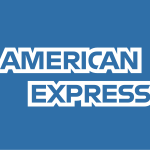 One of the biggest IRL shopping nights returns to Melbourne in August, when 600 of your favourite high-street stores have one-night-only discounts on all the items you had saved to your wish list anyway — only this time you get to walk away with the jeans or jewellery you were eyeing up along with a freebie or two.
Save the date for Vogue American Express Fashion's Night Out, which returns on Thursday, August 29. Because you'll want to make the most of all the free stuff and beauty bars, we've put together a hit list of the Melbourne CBD stores and events that you should head to first for the best in-store promotions. It all kicks off with an official launch party at 4.30pm — and you can shop from 10am till stores close at 10pm. Make sure you mingle with the fashion editors at the VIP Lounge, check out the on-stage action from Sydney pop star Cxloe and watch the latest covetable looks on the runway.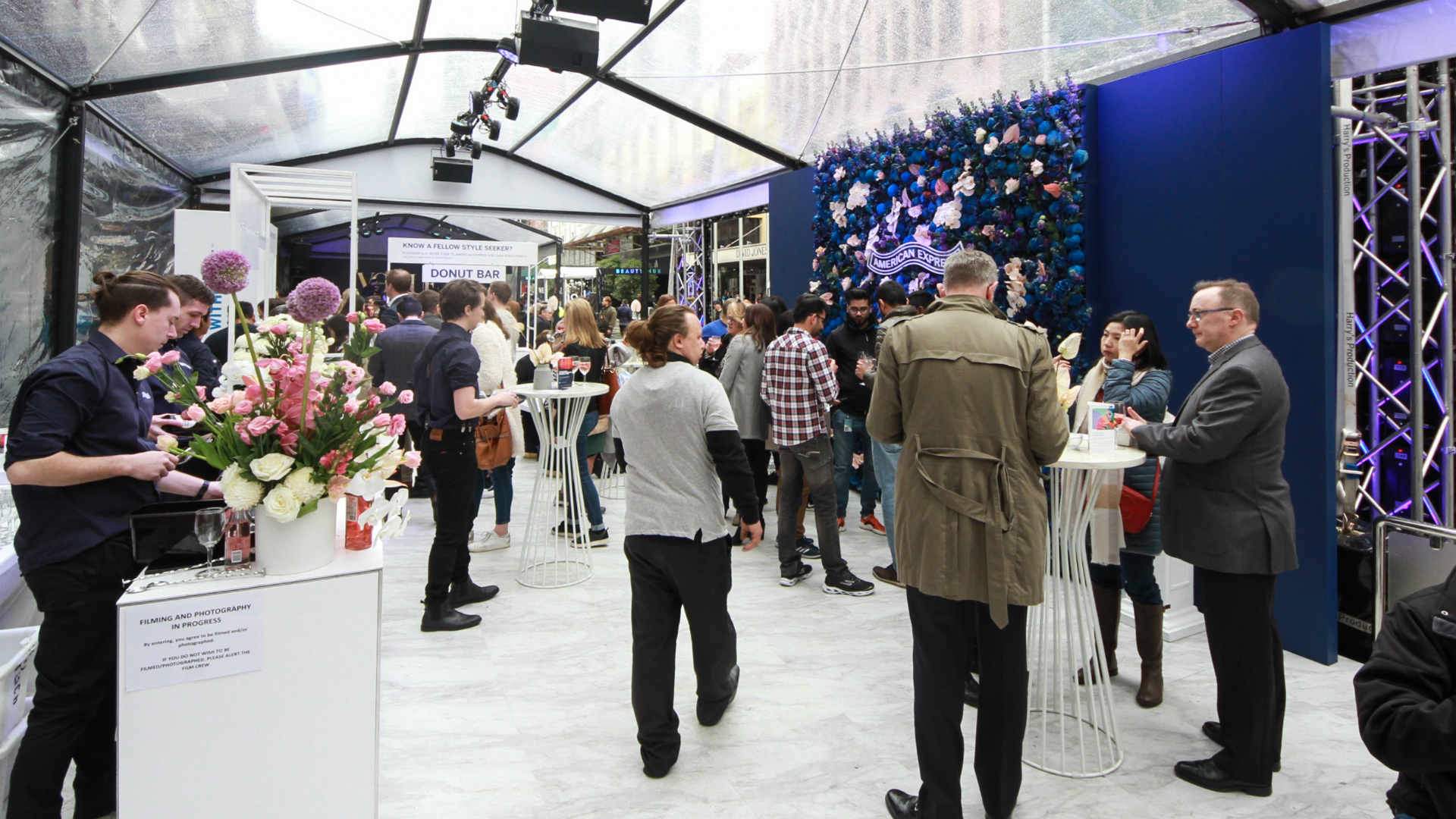 START WITH A TIPPLE AT AN EXCLUSIVE POP-UP BAR
Doors open from 5pm, and you'll want to be first in line (ready with your to gain entry) as the David Jones Card Member Lounge will have a complimentary drink to help you get into the swing of the evening. It's first come, first served until there are no more bubbles, so make sure to get in early. Fuel up on the canapés that'll be offered around the room. Take your bev to the beauty bar, where you can touch up your makeup, or over to the fragrance bar to spritz a new scent before you venture to the shops. There'll be plenty of tunes to get you in the party mood, including a jazzy DJ with saxophone skills — just to add a touch of class to the evening. To gain entry into the lounge, just flash your David Jones American Express Card. If you're not a member yet, you can register your spot in advance right here. 

GET FREE HAIR BRAIDING OR DRY STYLING
Fashion's Night Out is all about kicking off spring with a fresh look –– and what better way to feel fresh than with a new hairdo. Revitalise your winter locks at The BLOW. Melbourne's premium blow dry boutique is all about giving women confidence through its signature styling. During Vogue Fashion's Night Out, the master of hot tools and hair combs is offering free dry styling and braiding all evening. There are seven signature styles to choose between, all catering to long or short hair, thick or thin locks. 

CATCH CXLOE AND 'VOGUE' EDITOR-IN-CHIEF ON STAGE
Sneak out of work early to get a front row position at the official launch party. Head to Little Bourke Street from 4.30pm to join Australian fashion royalty when Vogue Australia editor-in-chief Edwina McCann and the Lord Mayor of Melbourne Sally Capp open the evening. Plus, homegrown pop singer Cxloe will be hitting the stage to perform tracks like 'Low Blow' and 'I Can't Have Nice Things' to get you in the mood to shop and socialise. 

SIP BUBBLES WHILE YOU SHOP
A crucial part of a stellar outfit is how you pair it with killer accessories. And when it comes to personal expression, jewellery brand Pandora knows how to capture a sense of your personality through hand-finished charms, bracelets and necklaces. During Vogue's Fashion Night Out, browse the new collection at Melbourne's Bourke Street Mall store with a glass of sparkling wine in hand. As you sip on bubbles, try out the brand's latest rings, earrings and pendants and pick a piece to express yourself.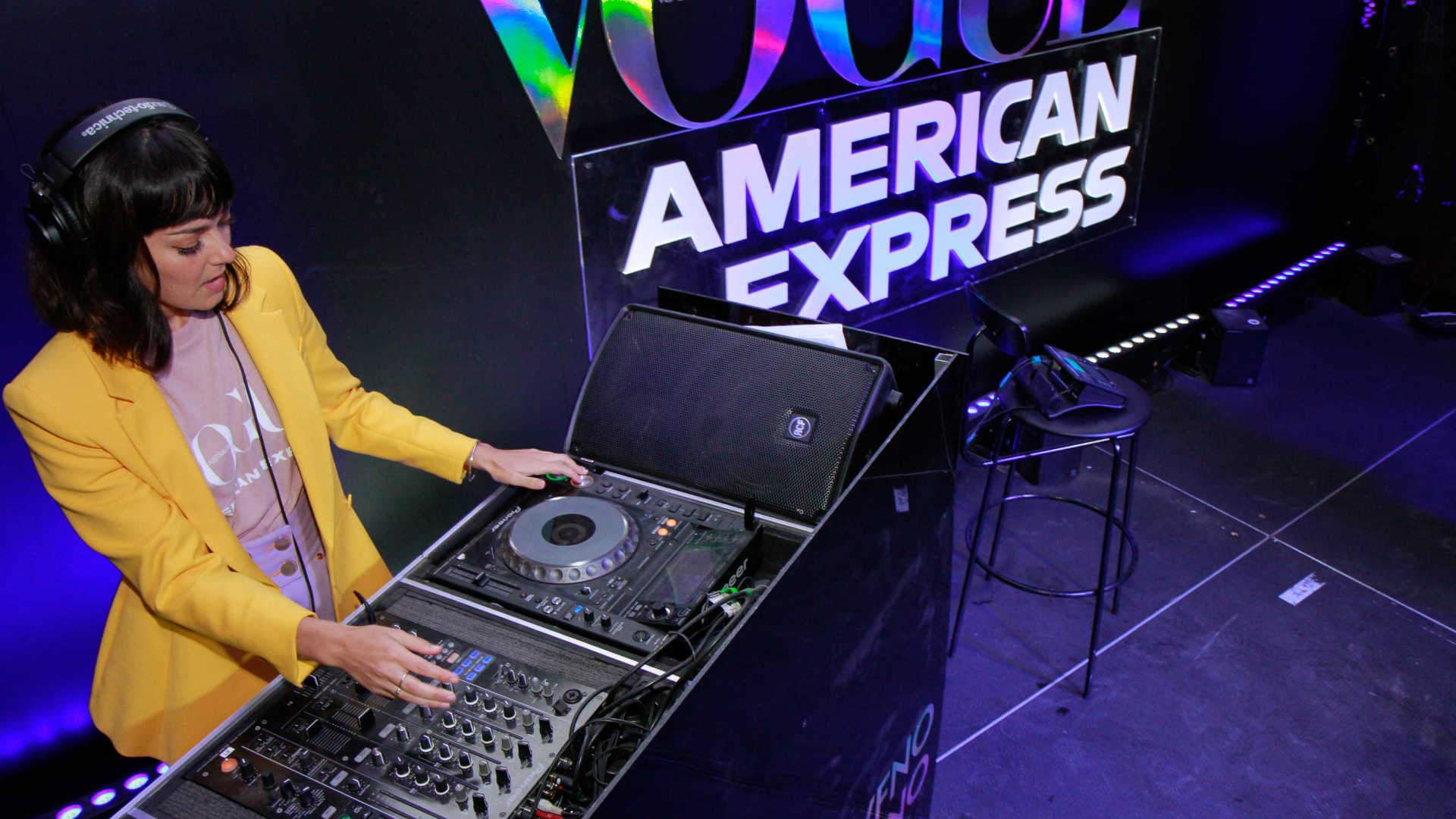 SCORE A FREE REUSABLE COFFEE CUP
For Vogue Fashion's Night Out, Mimco is giving away environmentally friendly reusable cups, as well as in-store promotions and chocolates that support social enterprises. If you've already had your eye on Mimco's latest collection, tonight's the night to grab a bargain – spend $199 in store and you'll receive a free Frank Green x MIMCO cup, plus 20 percent off full-priced items (some exclusions apply). You'll be peckish, so make the most of the free MIMCO x Hey Tiger chocolates on offer, too. The chocolates are made ethically in Melbourne, which means you'll be supporting social enterprise as you snack and shop. 

CUSTOMISE YOUR FAVOURITE PAIR OF JEANS
There's no feeling quite like finding the perfect pair of jeans. Now, imagine that pair with your own customisation. At the Vogue Fashion's Night Out, you can take your favourite pair of denim threads to the Levi's Tailor Shop where the skilled team will help you stamp your own NYC-inspired emblem onto either new or preloved Levi's. Find the pop-up on level two at Melbourne Central. Plus, if you're hunting for new denim, take advantage of the 30 percent offer on the night.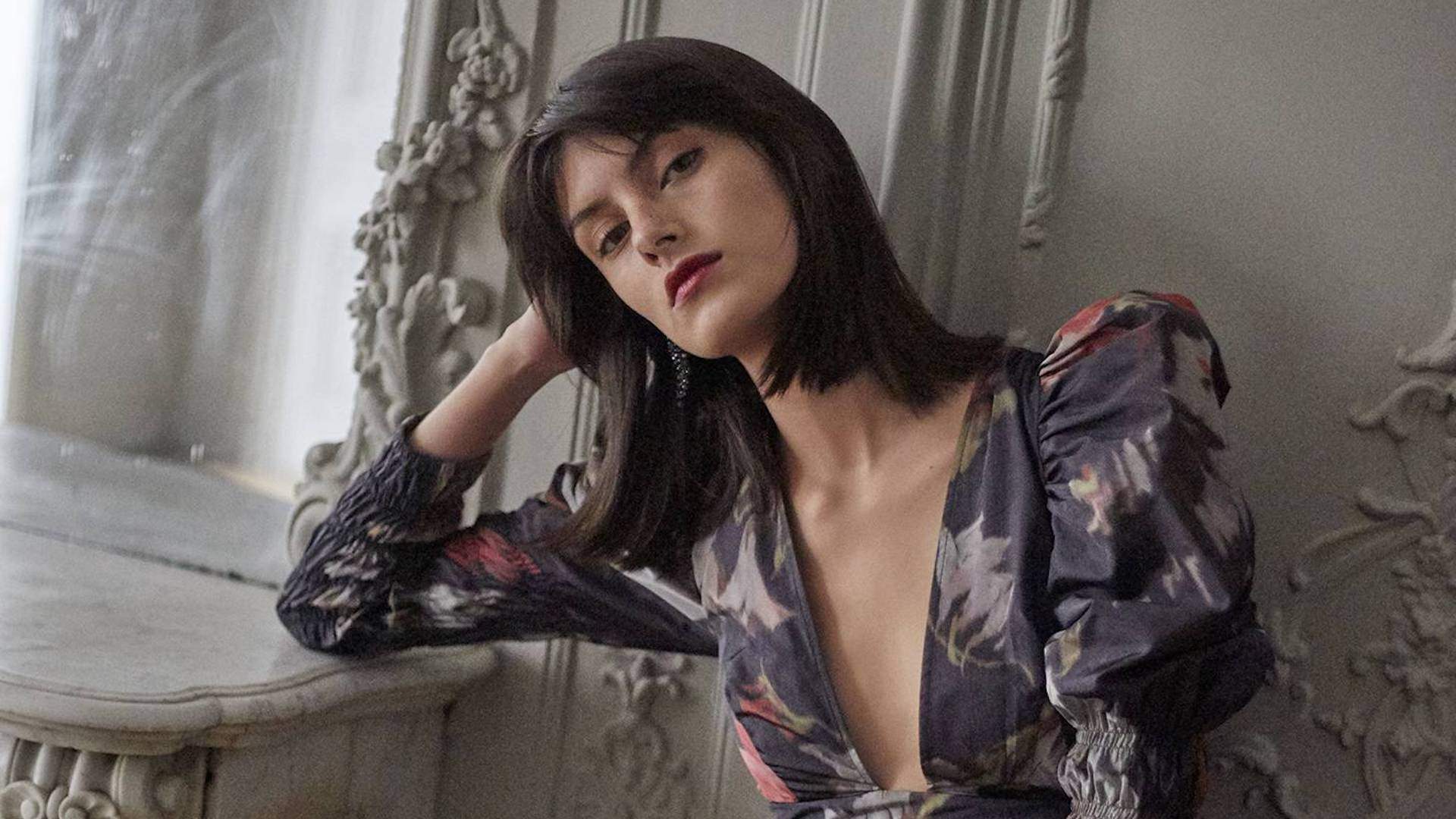 TAKE ADVANTAGE OF EXCLUSIVE STYLING TUTORIALS
Planning an outfit for a big occasion can be overwhelming, and on a night such as Vogue Fashion's Night Out there will be countless dresses, pants and tops drawing your attention. If you're struggling with where to start, head into Scanlan Theodore where the head stylist will be on hand to offer exclusive styling advice. Head to the store in the Emporium Melbourne on Lonsdale Street where you can browse the latest, modern and chic collection while also getting first-hand tips on how to pull it all off. The store is also offering in-store refreshments, so you can linger longer and marvel at the threads.

PICK UP A PERSONALISED LUGGAGE TAG
Jetting off somewhere? You'll want to upgrade that carry-on before you fly. You might want to pop into Fossil for a gander at its stylish luggage collection to weigh up the options for your precious cargo. To make sure you don't lose any of your prized goods, Fossil is giving away free luggage tags with complimentary embossing when you sign up to the Fossil database. What better way to make something truly yours than by stamping your name on it. Claim this freebie at Fossil in the Emporium Melbourne and get ready to travel in personalised style.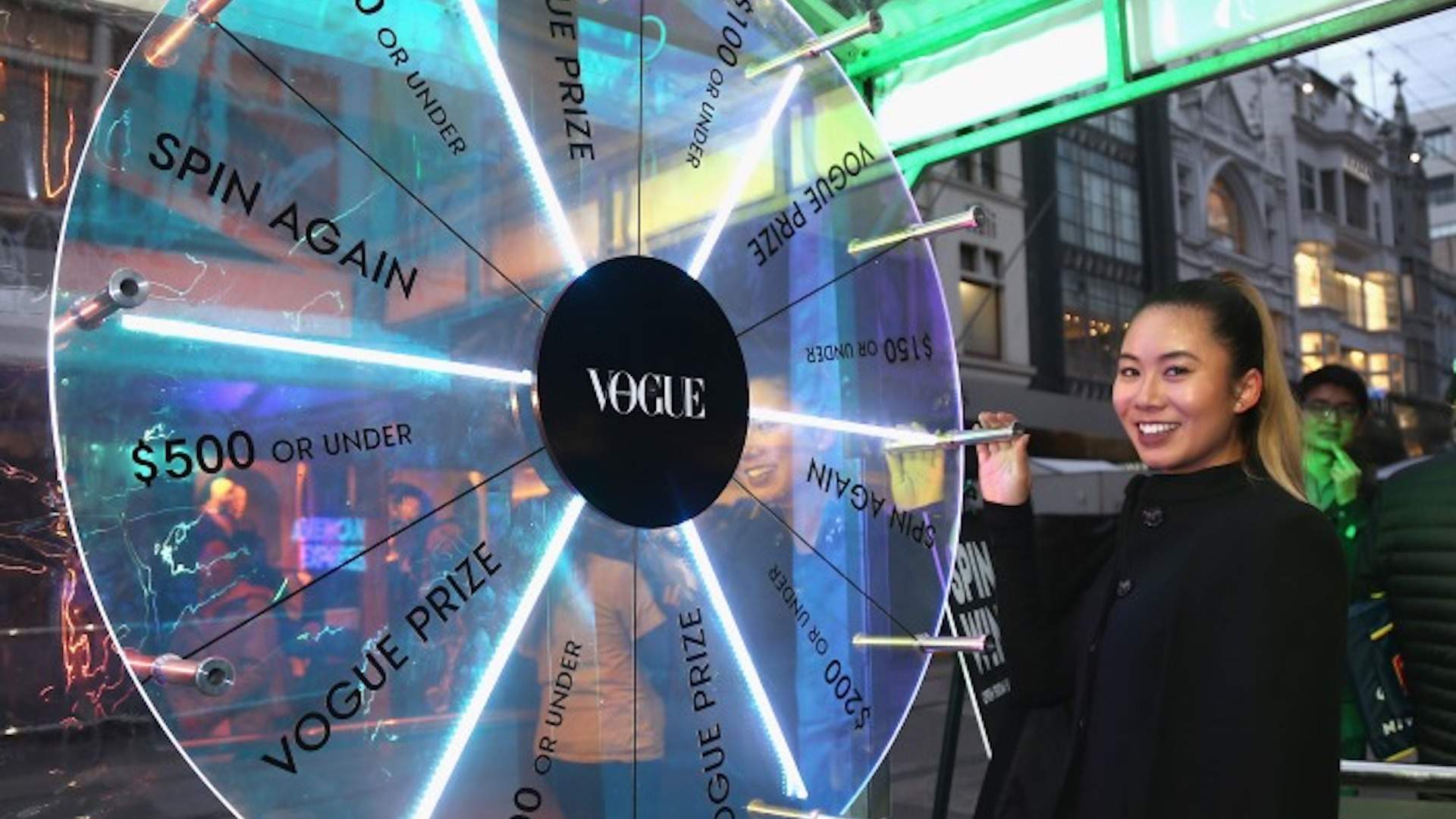 BE REWARDED FOR SHOPPING
When you've finished shopping, take your receipts straight to the Vogue spin-to-win wheel in Little Bourke Street where you'll have the chance to take home even more than the discounted fashion buys and freebies already in your hot little hands. To take a spin, you'll need proof of purchase for a combined spend of $100 or more at Vogue American Express Fashion's Night Out. The Vogue team will verify your receipts and the wheel is all yours. Take a spin to potentially win one of the $70,000-worth of prizes up for grabs. Featured brands include Alice McCall, Witchery, Haigh's, Saba, Zara, American Express, Country Road, Vogue VIP and more. You need to lodge your interest to play; register here to spin the wheel. 

Melbourne's Vogue American Express Fashion's Night Out takes place on Thursday, August 29. Don't miss out on the VIP treatment, register your attendance for the VIP Lounge here. And to find out more about the exclusive benefits of being a David Jones American Express Cardholder, head over here.
Published on August 28, 2019 by Marnie Vinall