DESIGN & STYLE
Oscar Hunt Opens New Showroom to Make Don Draper Proud
Teaming with chocolate brown leather and chesterfield armchairs, these are some dandy digs.
Bespoke suits aren't reserved for the James Bonds and Don Drapers of the world (as bangin' as they do appear on said gentlemen). Refining and reinterpreting the age-old art of suit tailoring, Melbourne's Oscar Hunt have been changing the game for classic, beautifully-tailored menswear in Australia — and now they've got a baller new showroom, with a fully-stocked bar and All The Chesterfields.
Opening a brand new space in Melbourne's Hardware Lane, Oscar Hunt have unveiled their shiny showroom in time to suit up Melburnian dandies in their winter collection. Beau Brimmell-fanboys can be fitted out in the ever-schmick UK Huddersfield cloth range and the Dormeuil cloth range, as well as every last embellishment from handmade Italian ties to pocket squares, cufflinks and tie-clips.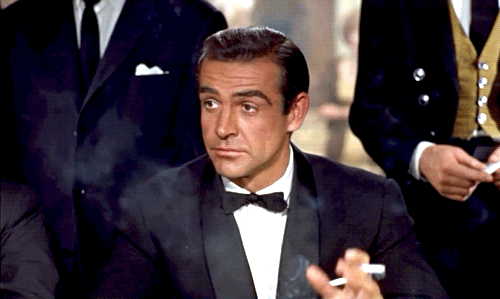 With enough chocolate brown leather and chesterfield armchairs to make Frank Sinatra straighten up and fly right, the sleek new space gives a huge nod to London's Saville Row — the Mecca of suitlovers worldwide. "We wanted to create a warm inviting space with a nod to old English tailoring houses that have been around for many years," says Oscar Hunt marketing manager Lachie Watson. "Over many years the foundations of a quality suit haven't drastically changed. Elements here and there have developed into different styles of suiting, but the history still remains."
Sourced from antique and auction houses in Melbourne and rural Victoria, the furnishings look as smooth as a Bogart close-up. Couches were a carefully sourced mix of Chesterfields, Danish and French styles, while the antique tables sport badass parquetry all round. With stunning city vistas, glassed tailoring room, floor-to-ceiling racking system with a sliding ladder to make Belle proud and a roomy bar lounge area stocked with all your reds and single malts, Oscar Hunt has taken great pains to make suit-fitting sessions a stylish escapade of their own.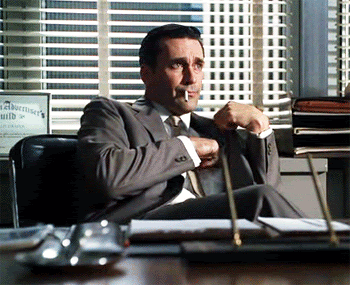 The design was visualised by the Oscar Hunt team themselves, who planned the layout and flow of the space before throwing down a colour palette. "We wanted the design to be a modern but still have a depth and warmth of an intimate space," says Watson.
Now for some sweet, sweet interior design porn, behold the brand new tie-adjustingly slick Oscar Hunt showroom.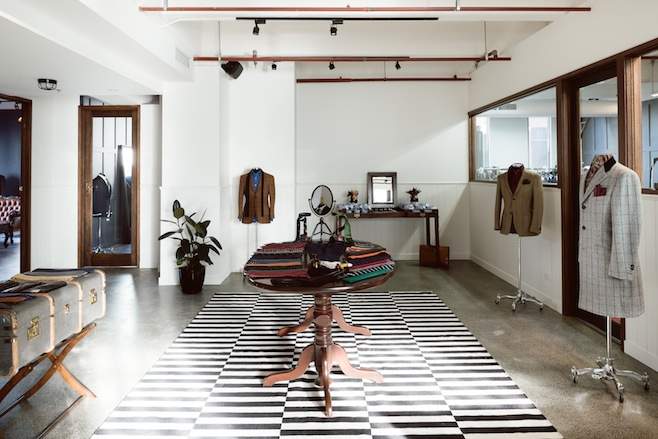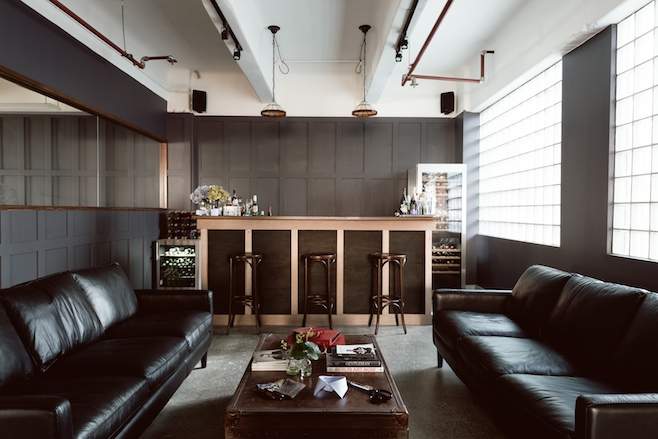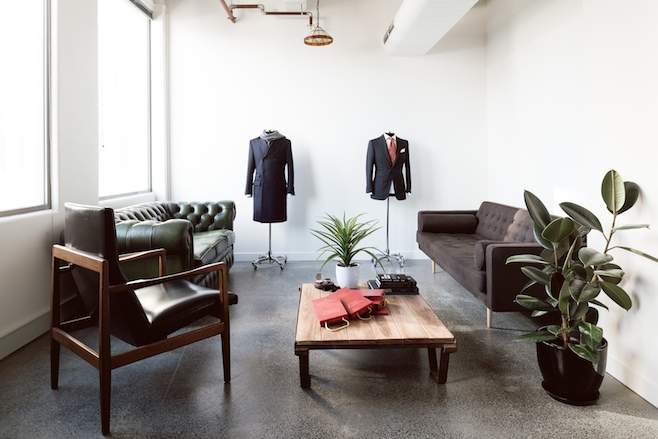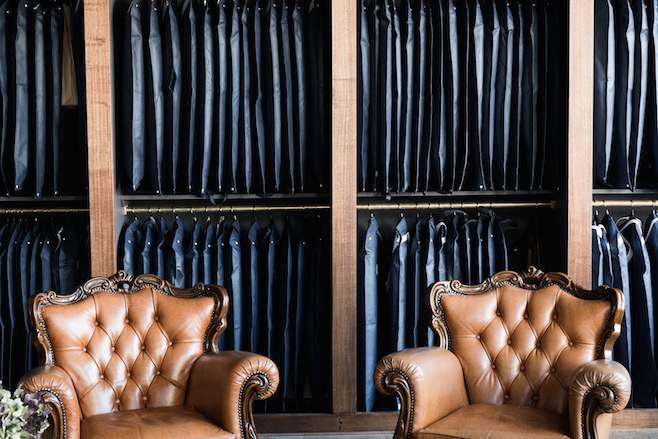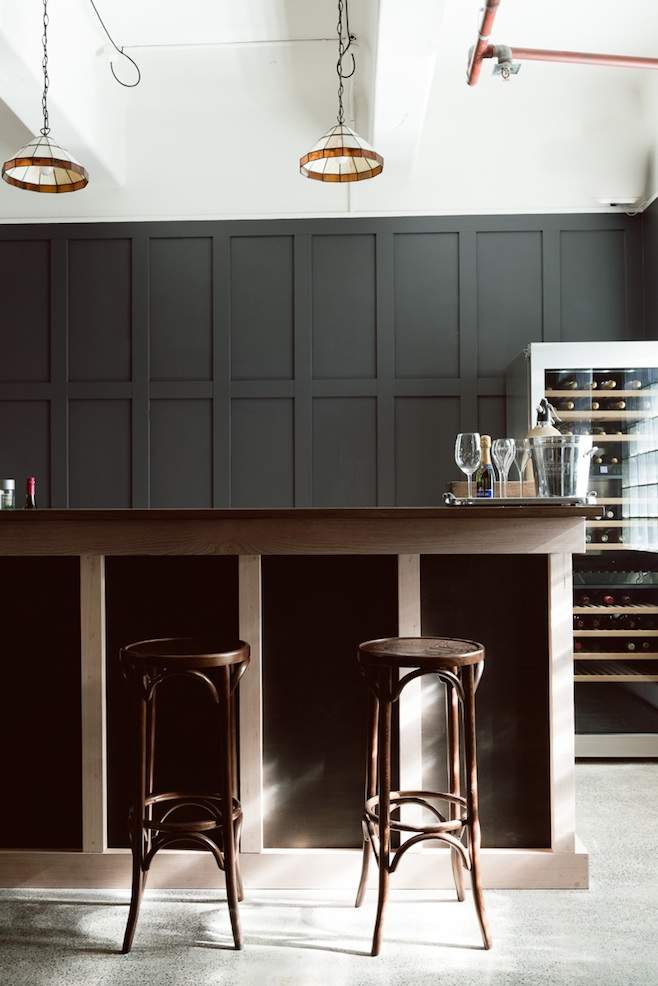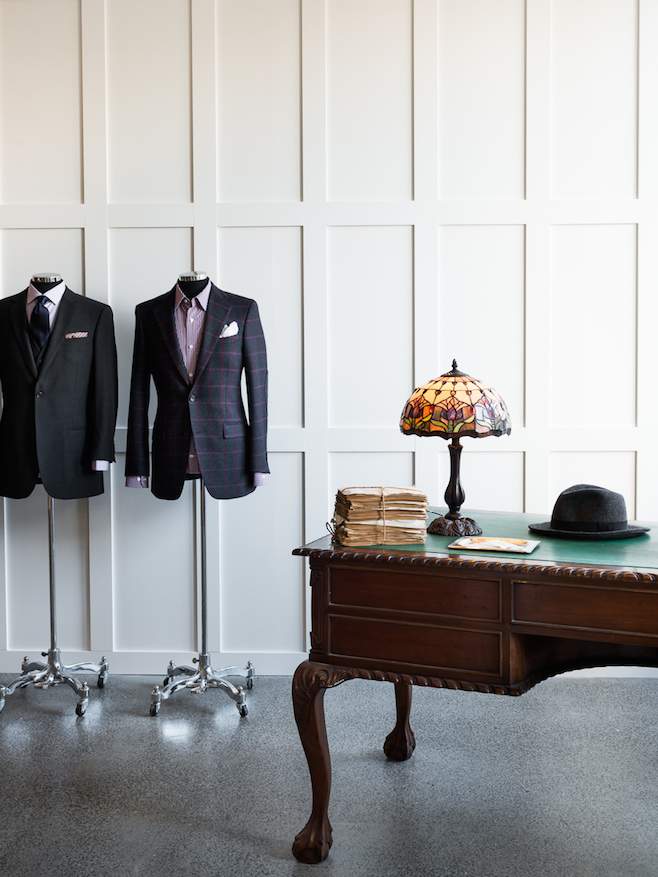 Oscar Hunt can be found at Hardware House, Level 3, 43 Hardware Lane, Melbourne.
Oscar Hunt consultations and suit fittings are by appointment. Fittings and consultations take place from 8:30am - 6:30pm Monday to Friday, and Saturdays between 9:00am - 4:00pm. Call 0499 000 011 or book online here.
Published on June 06, 2014 by Shannon Connellan