Seven Father's Day Gifts to Buy If Your Dad's Home Bar Is His Pride and Joy
Take your dad's home bar from lame to legendary.
in partnership with

Something happens when fathers get to a certain age — they get really into their hobbies. We don't know whether it's because they have more time on their hands now you're all grown up, or if some magical switch flicks, but suddenly all their downtime is spent dedicated to vintage cars, golf or DIY projects. And that has one major benefit for you: it presents a goldmine of gifting opportunities. If one of your dad's passions is his home bar, we're here to point you in the right direction. We've partnered with Maker's Mark to bring you a round-up of classy gift ideas that'll make your pop's bar the best in the street, whether it's a newfound obsession or it's been there as long as you can remember (and therefore in dire need of a refresh).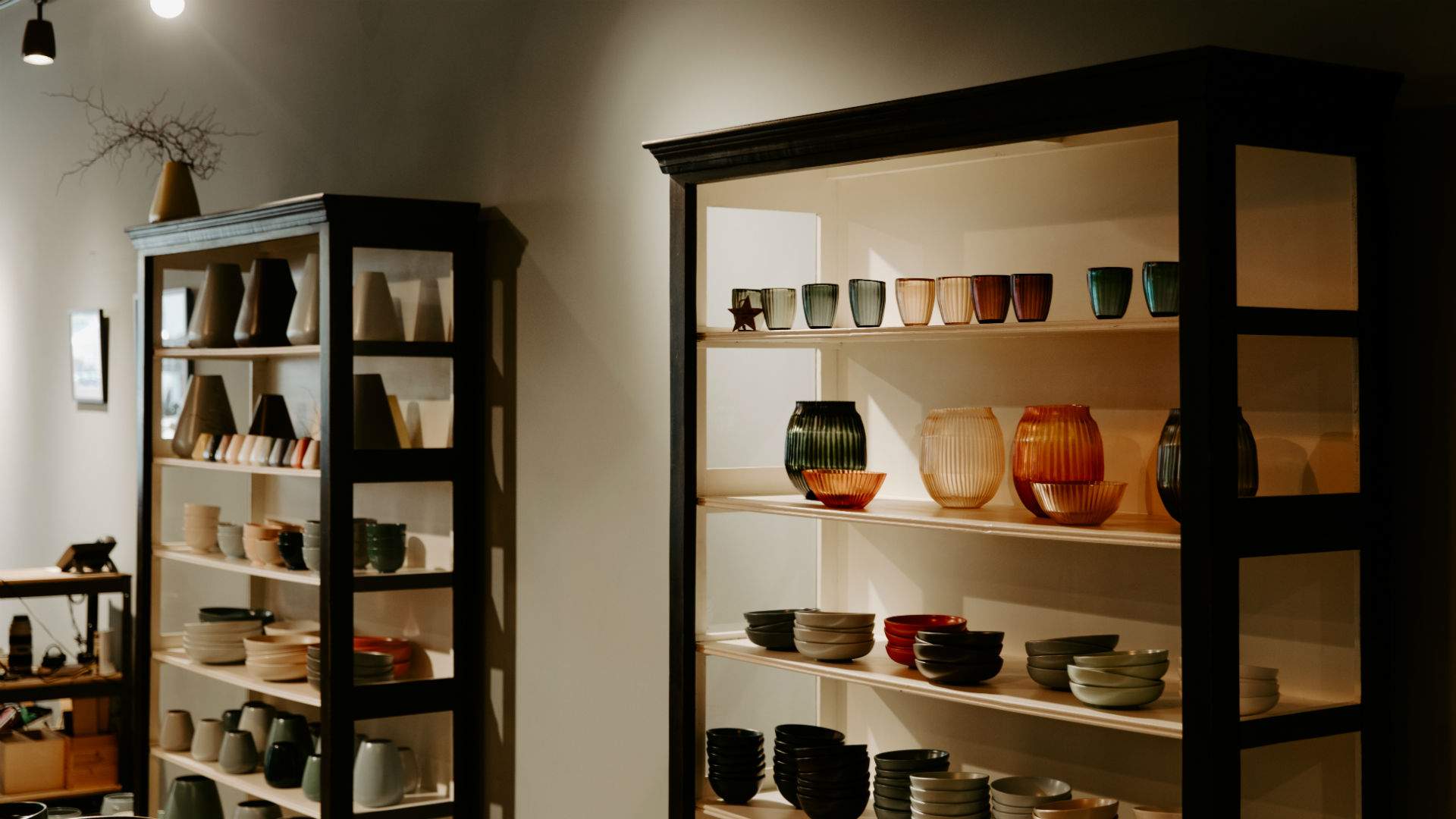 FANCY GLASSWARE
Part of the fun of having a home bar is the ritual of fixing yourself a drink at the end of a long day. It's a form of self-care, in our opinion. But the magic kind of disappears when the vessel you're using is a leftover plastic cup from a backyard barbecue or cloudy contraband from the local pub. So we suggest getting Dad some glassware that he'll actually enjoy drinking from. Canberra-based homewares store Bisonhome sells expertly crafted ceramics and blown glassware designed by Brian Tunks, who studied ancient designs at archaeological digs in the Middle East. If your dad is partial to a whisky mixer, this six-pack of highball glasses is a great way to start his collection. Adhering to the Bisonhome aesthetic of simple, classic designs, these glasses should suit all home bar styles, while the mix of colours will add that retro edge.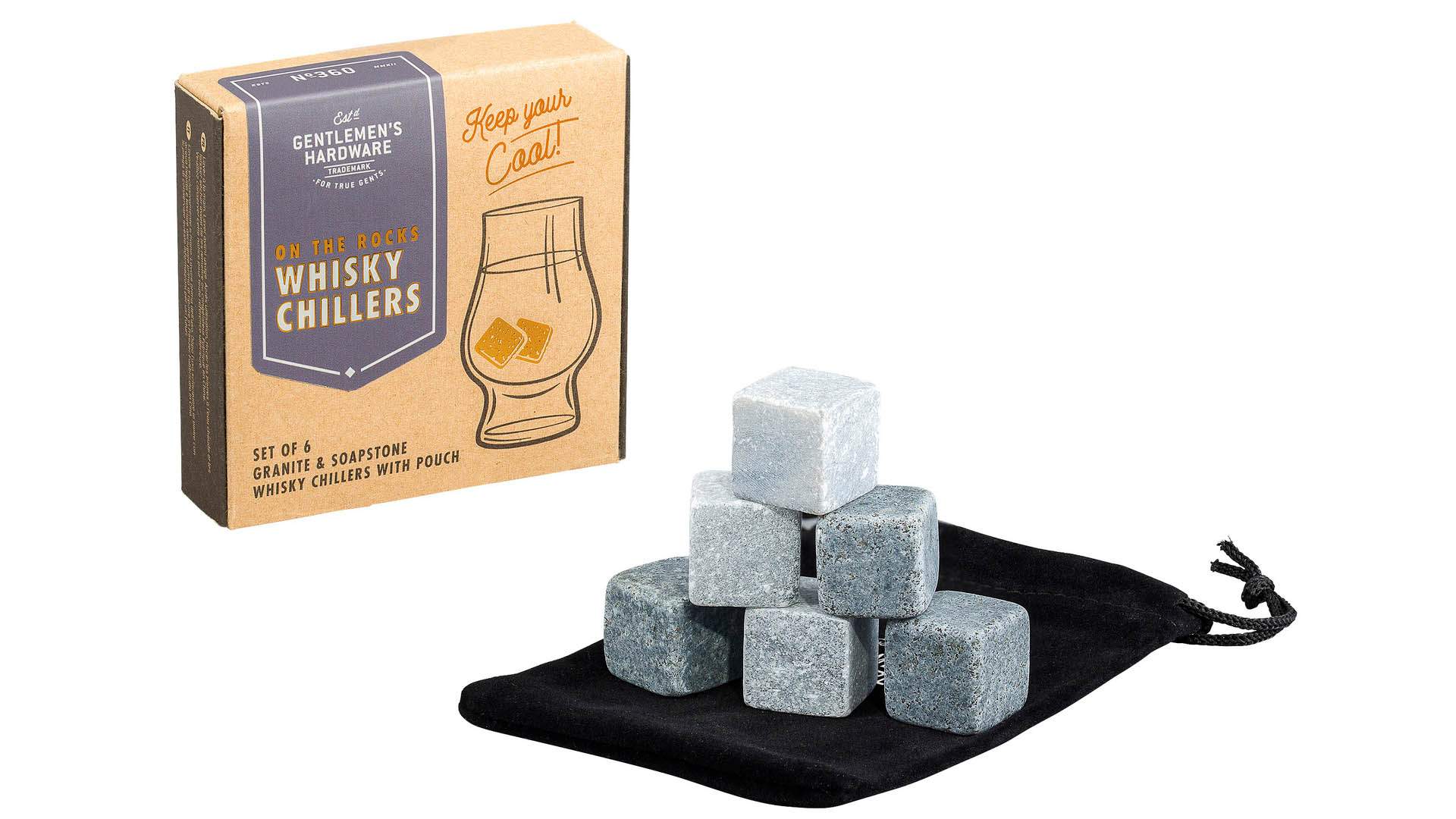 COOL WHISKY STONES
With two stores in Sydney — Opus in Paddington and Octopus in Newtown — plus a stellar online store that ships nationally, Opus Designs has long been one of our go-to spots for gifts. And it certainly delivers on bar cart must-haves, including this cute little set of whisky chillers. If your dad is the type that likes to sit on a nip of whisky for an hour, then complain because the ice has melted and ruined the integrity (and temperature) of his drink, these will suit perfectly. All he has to do is pop these little guys in the freezer a few hours before use, and his nightcap will remain ice-cold for as long as it takes for him to finish it. And because they're made out of granite and soapstone, he'll still hear that satisfying 'chink' as he drops them in the glass.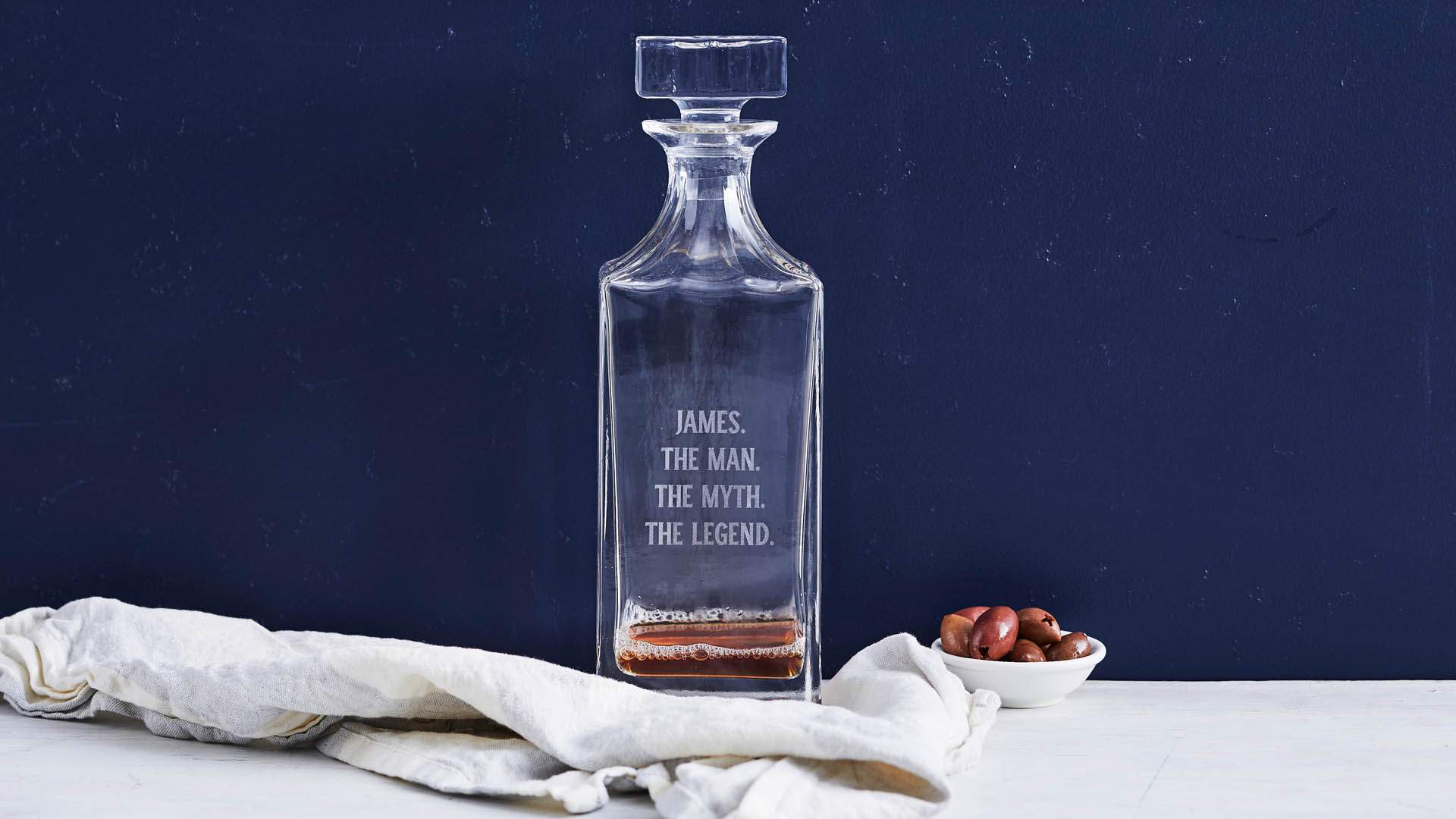 A PERSONALISED DECANTER
This personalised decanter from Hard to Find will take pride of place on your dad's home bar. It's a 700ml decanter — which, FYI, will conveniently fit an entire bottle of Maker's Mark — that comes engraved with your dad's name. If you have the type of dad that's impossible to buy for because he purchases everything he wants or needs for himself, personalised gifts are great. Nobody buys themselves personalised things, right? Plus, it shows you've put a little more thought into the gift — without really putting that much extra effort in.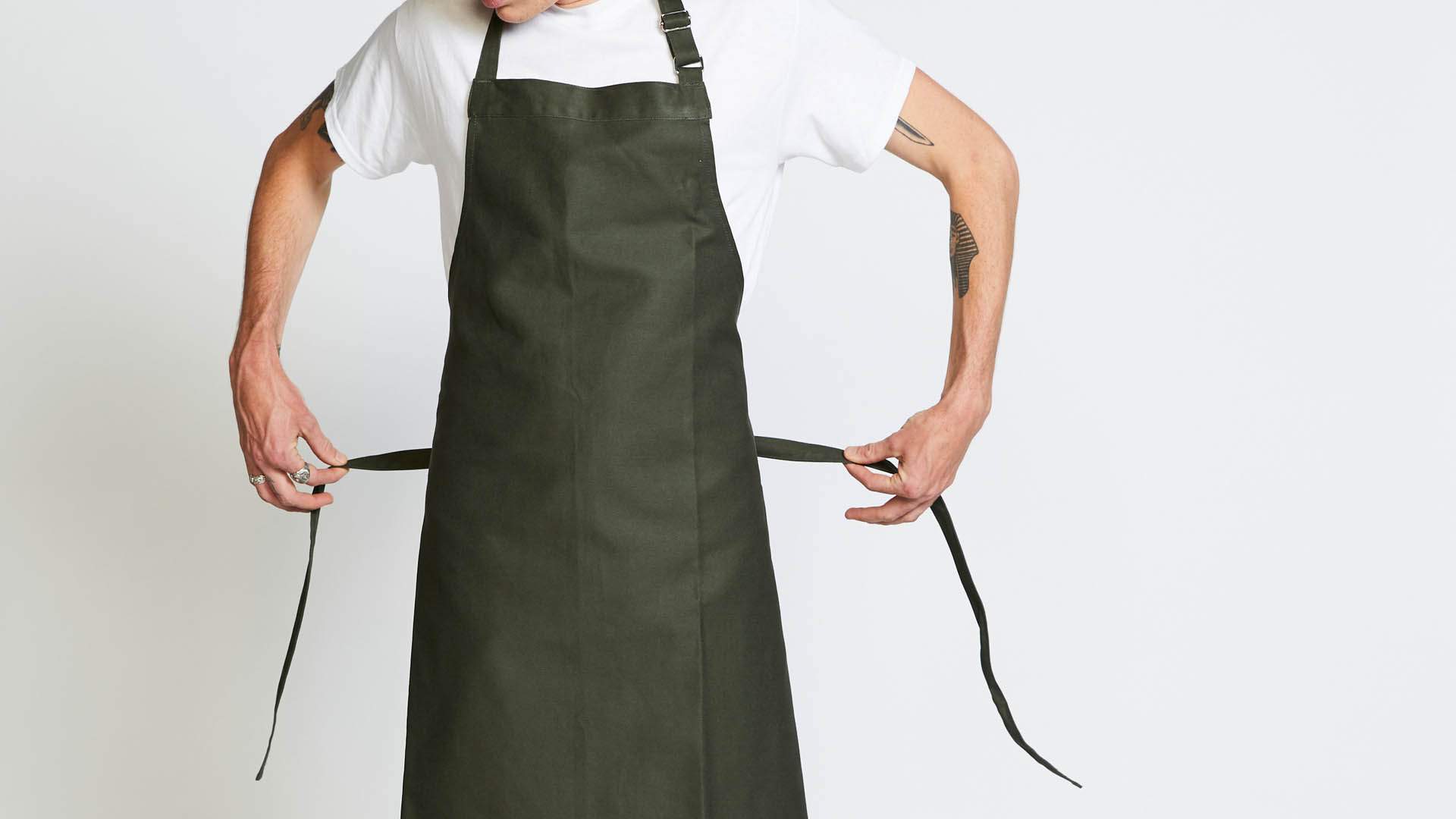 A SUPER SWISH APRON
If Dad is going to be spending so much time behind his home bar mixing, shaking and stirring, he has to look the part. And a nice, tailormade apron is the way to go — particularly if he hasn't got his mixology skills quite down pat yet and is prone to making a big mess. Sydney-based design studio Worktones specialises in high-quality workwear for the hospitality industry. We bet a lot of your favourite bars, cafes and restaurants uses Worktones for their aprons, uniforms and merchandise. The adjustable Birdy apron is made using 100-percent mercerised cotton twill, so it'll look good and last for ages. It comes in white, dark navy and olive, and costs just $35.

A KILLER SOUND SYSTEM
Something else that Dad needs if he's going to be hanging out in his bar so much? Music, of course. Pander to the 'old man' in him by splashing out on a record player, then hunt down some of his favourite classic albums on vinyl. In Melbourne, your best bet is Discrepancy Records, which boasts more than 15,000 LPs. Have a gander at its online store for some of the newest releases — including a re-release of The Rolling Stones' Goat's Head Soup and Bob Dylan's Rough and Rowdy Ways — plus a bunch of LP bundles (think Queen, Led Zeppelin and Pink Floyd), all of which you can get delivered for free. In Brisbane, we suggest visiting Rocking Horse Records on Albert Street. And, if Dad's taste is a little left-of-centre, Sydney's Repressed Records, based in Newtown, specialises in underrated and independent artists — so it has music that's hard to find anywhere else.

SOME EXCELLENT ARTWORK
We all know those home bars that are covered in sports team merch. But if you want your dad's version to look a little, well, classier, opt for a standout piece of art instead. Check out Cream Town, an online art shop that was started by photographer Isaebella Doherty to support Aussie artists that have been financially impacted by COVID-19. The range of prints, from photographs to collage and illustrations, start from just $100 each, and they all have a limited run, so Dad can brag about having a rare artwork adorning his bar wall.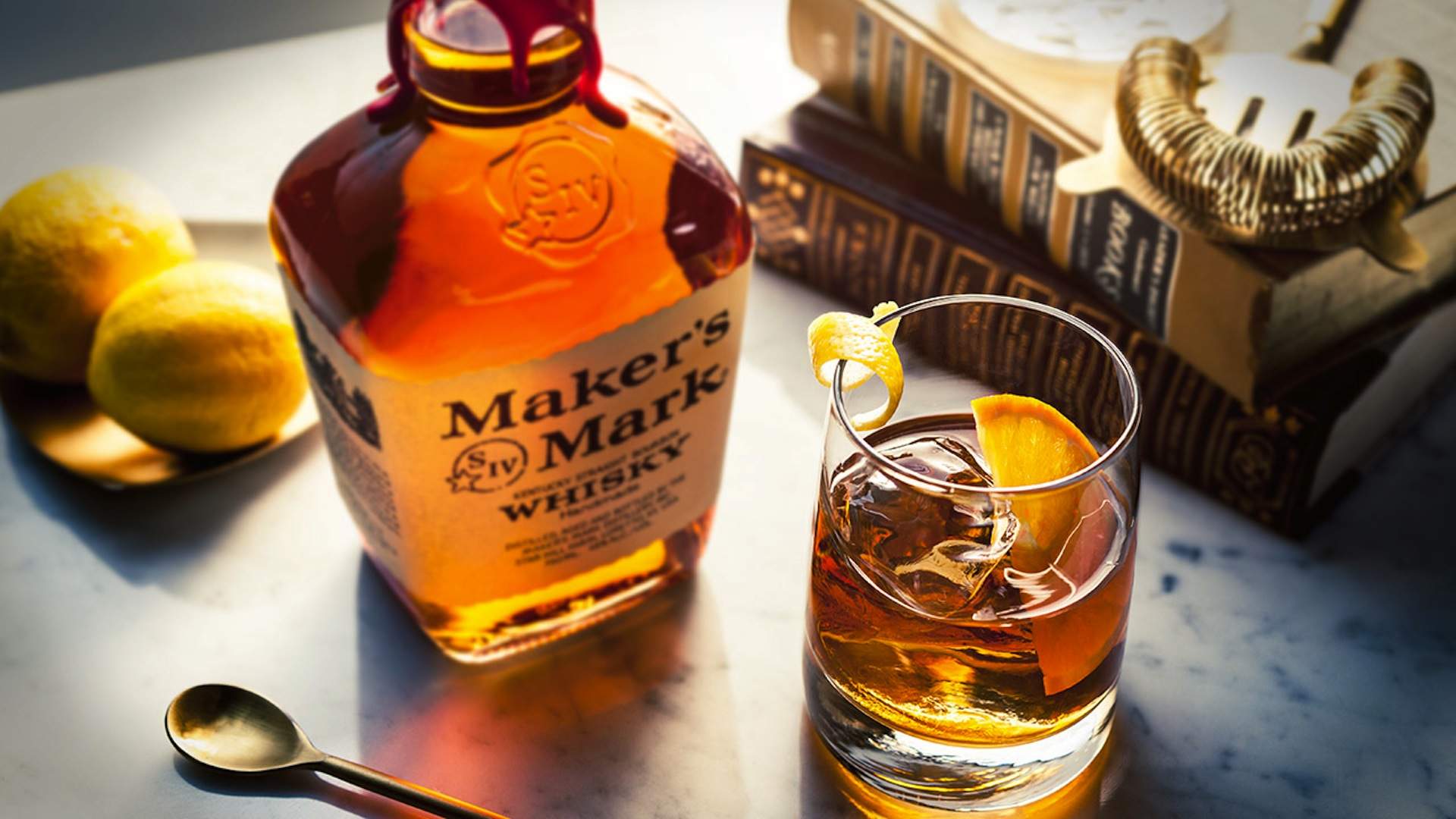 A BOTTLE OF HIS FAVOURITE WHISKY
And, of course, no home bar is complete without your dad's favourite tipple. Whichever item from this list you choose to spoil your dad with, be sure to add on a bottle of Maker's Mark. This smooth Kentucky-style bourbon whisky has woody oak aromas with sweet caramel and vanilla notes making it an excellent all-rounder for a home bar. It can be enjoyed both on the rocks or in a cocktail. If he decides to try the latter, shoot him a link to this recipe guide, which has four super-easy bourbon-based cocktails to try out.

Learn more about Maker's Mark by visiting the website here.
Published on August 25, 2020 by Melanie Colwell