Four Life-Changing Lessons in Resilience Learned By Local Businesses This Year
There's no doubt Australia's hospo industry is a resilient bunch. So what can we learn from 2020 so far?
in partnership with

To say 2020 has been a tough year is an understatement, but it's worth reiterating that the impact on the hospitality industry may continue long after business has returned to 'normal'. Long gone are the days when you could rock up to a restaurant without a reservation, or enter a venue without signing in via a QR code and a customary squirt of hand sanitiser. We all know the new rules, and it's important that we still follow them to ensure our hospo friends can keep going. With varying restrictions in place in Queensland, Victoria and New South Wales, we wanted to find out how businesses are navigating the new normal. In partnership with Square, we've spoken with four business owners to find out how they've adapted, and what lessons they've learnt along the way. Here's what they said.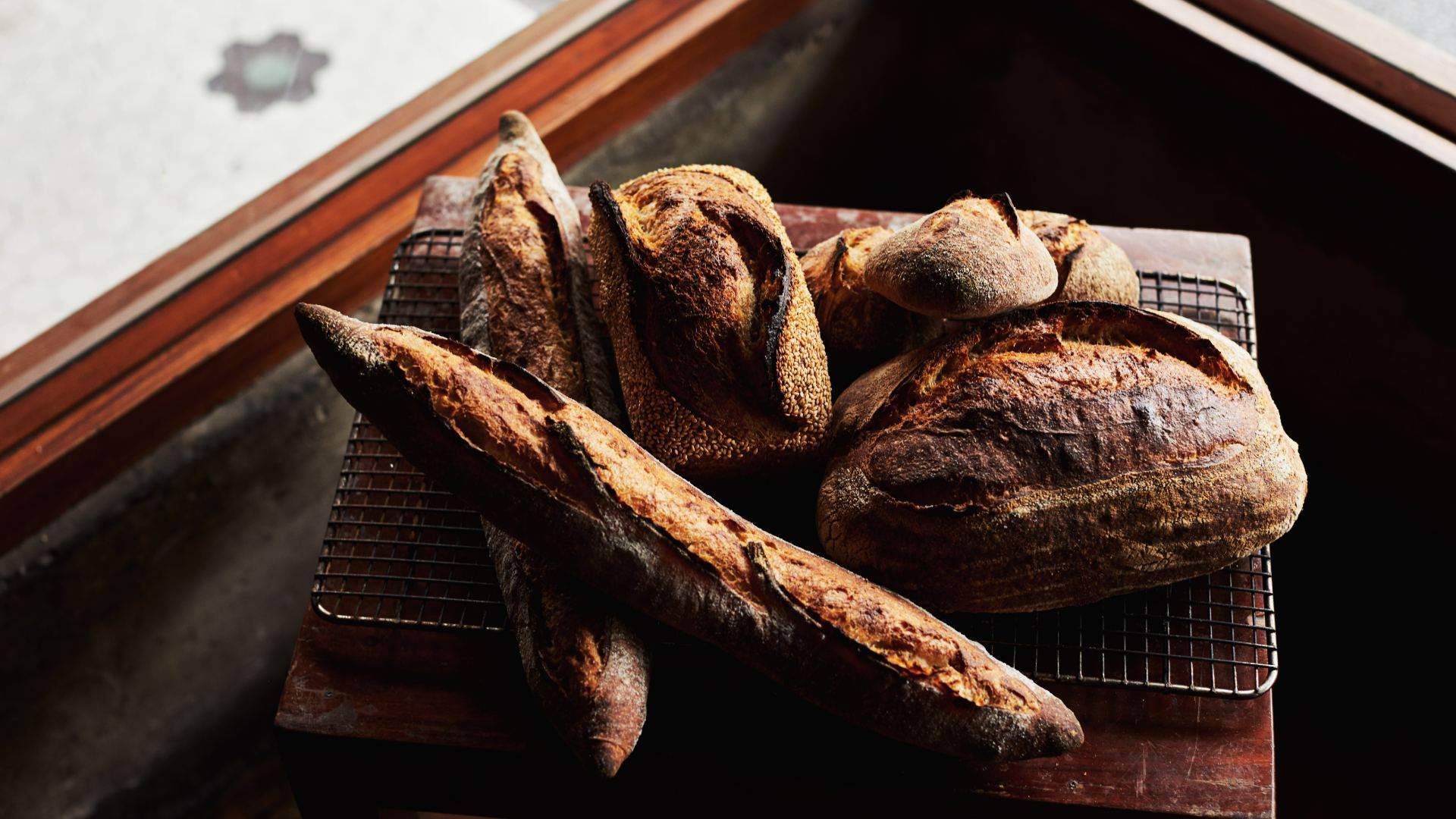 "YOU NEED TO LOOK AFTER YOURSELF TO HELP OTHERS"
When COVID-19 restrictions were first announced, Made Well Group (Falco, Bar Liberty and Capitano) Director Michael Bascetta wasn't sure if his business would make it through to the other side. The Melbourne-based group moved quickly to create online stores for all three businesses, cross-promoting products between them.
Falco shifted from solely selling bakery goods to also serving wine and meals from its sister restaurants. It also sold vouchers that could be redeemed across any of its stores, and offered bonus credit through a buy-now-eat-later scheme, as well as store merchandise.
Bascetta says the biggest thing he's learnt during this period is that "you need to look after yourself in order to help everyone", and the co-founder says how grateful he is for his customers' support during such a difficult time.
Moving forward, Falco will continue to cross-promote products between all venues within the Made Well Group, while continuing to serve delicious, house-made baked goods, which can be purchased in-store, online and through vouchers.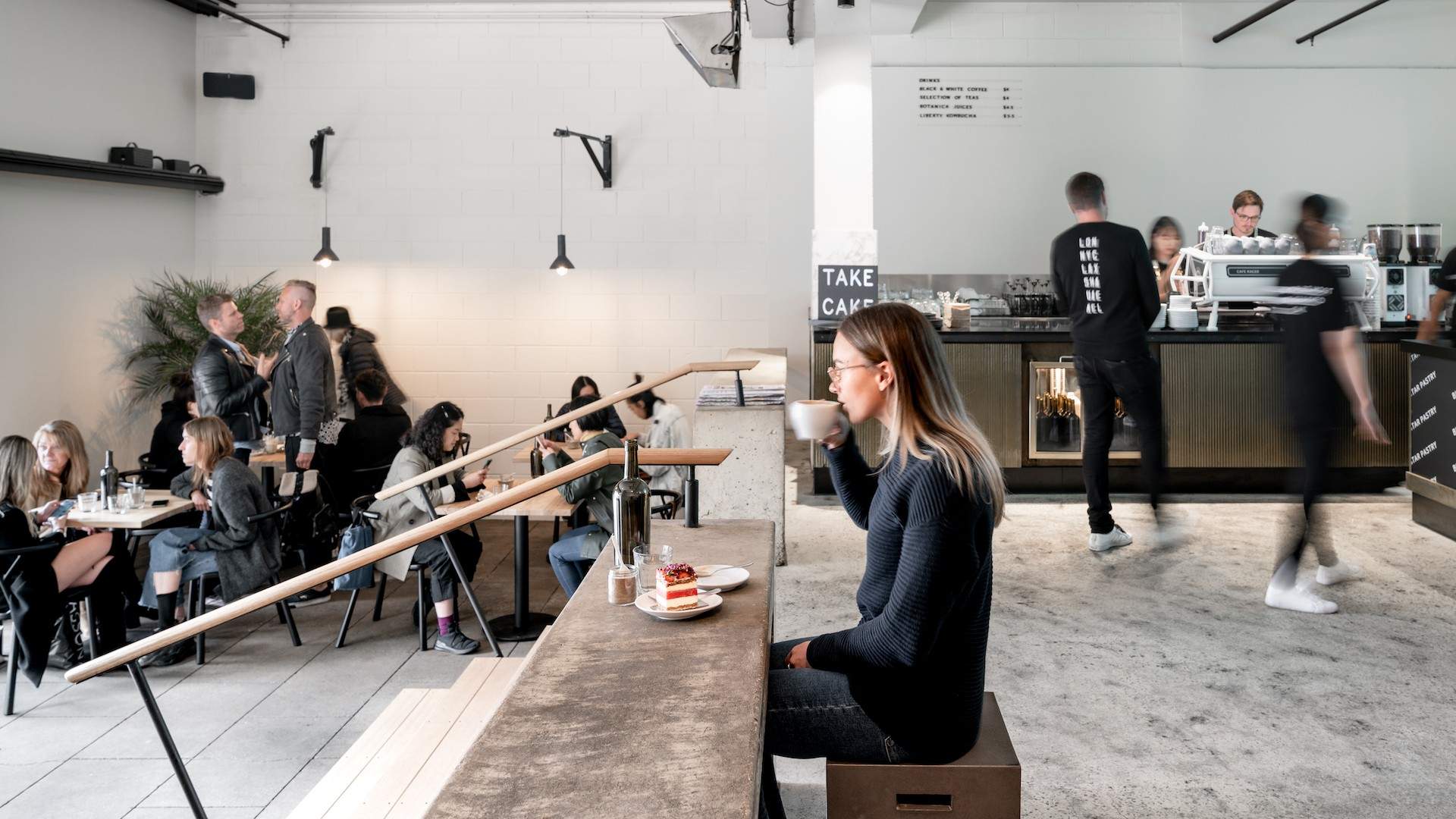 "MAKE PRACTICAL DECISIONS TO SEE THE TEAM THROUGH"
The first thing the team at Black Star Pastry did when COVID-19 restrictions were announced was to shutter all five stores across Sydney and Melbourne. The bakery, which is famous for its Strawberry Watermelon Cake (aka 'The World's Most Instagrammed Cake'), was forced into a new normal of online ordering, delivery and reduced trading hours.
General Manager, Josef Murray, says in the early days he relied heavily on "taking the emotion out of the thought process" and "making practical decisions to see the team through".
In line with varying restrictions across Victoria and New South Wales, the stores each had a different approach to the pandemic. In Victoria, under heavier restrictions, the stores launched a Melbourne-wide delivery service, while in Sydney it focused on improving the online ordering and cake collection experience.
"While cake is inherently a celebratory snack, it's also a tremendous comfort during tough times," says Murray. "We are so pleased that we've been able to reopen and do our bit to bring joy to people's days in a time when we all need to savour the sweet things in life."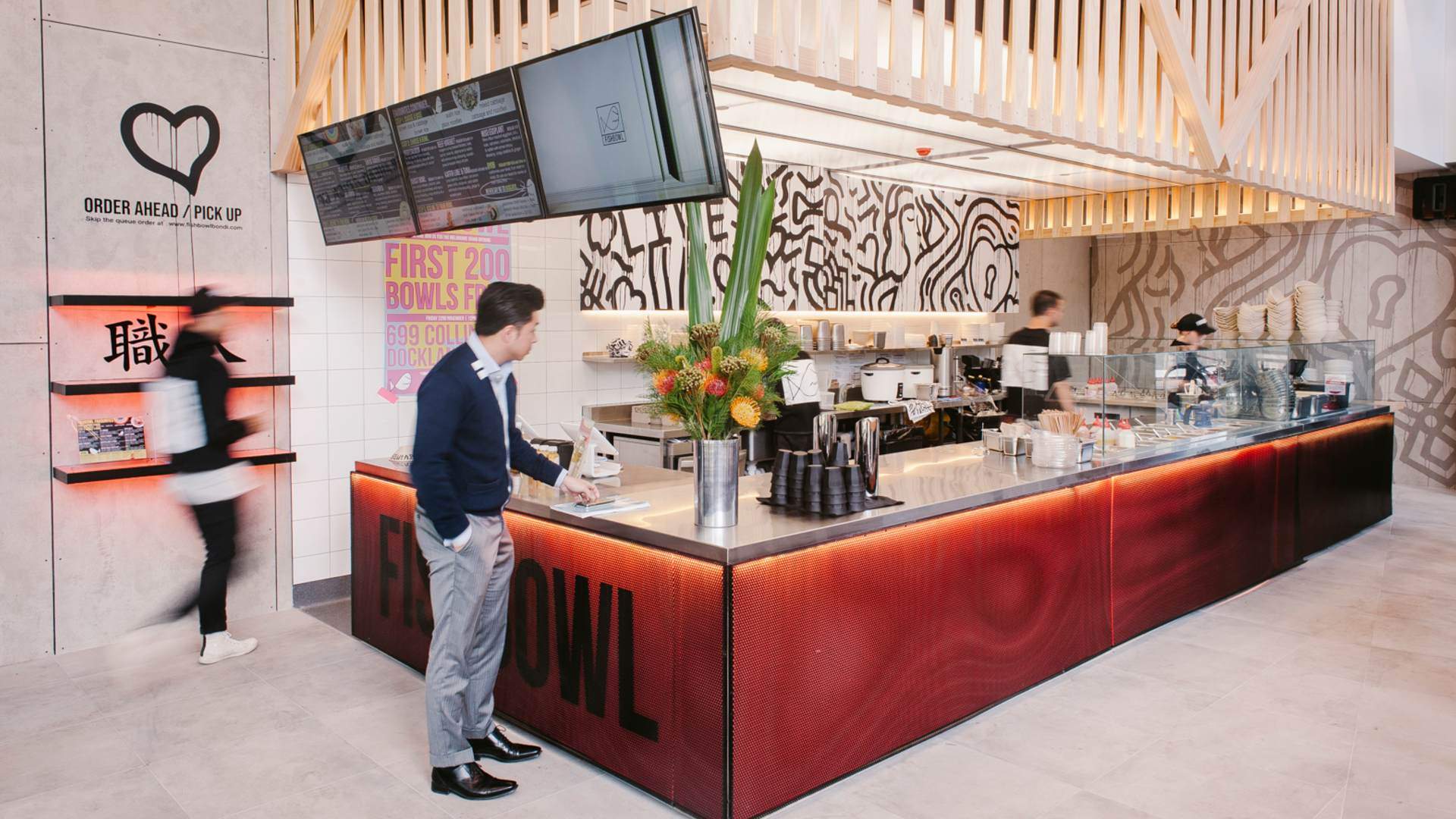 HAVE A CAN-DO ATTITUDE
"Every day really was a new day," says Nicolas Pestalozzi, Co-Founder of Fishbowl. "We were shocked. We'd never expected this curveball, but also felt confident that we could find a way to not only push through to make the most of lockdown but also to evolve and move forward."
Pestalozzi and his team's can-do attitude allowed the Japanese-inspired salad bar to shift its in-store operations (going cashless, implementing the 1.5-metre distancing rules within the store and having designated hygiene marshals), as well as expand its online presence. The team began focusing heavily on digital ordering through its website and delivery apps, and created a brand new e-store named Fish-Shop. This newly created online store sells market-fresh sashimi boxes, whole fish, oysters and other Australian seafood, allowing the business to expand from the takeaway space and into catering.
"Fish-Shop only came about with the closure of our stores," says Pestalozzi. "Our Feed The Frontline initiative also gave our customers the chance to order Fishbowl delivery and nominate a medical worker, friend doing it tough, hospital or teacher for a free meal," he says. "Our customers transitioning to digital has been really positive and once we have in-store traffic back to normal, we will hopefully be in a better position coming out of this than we were going in."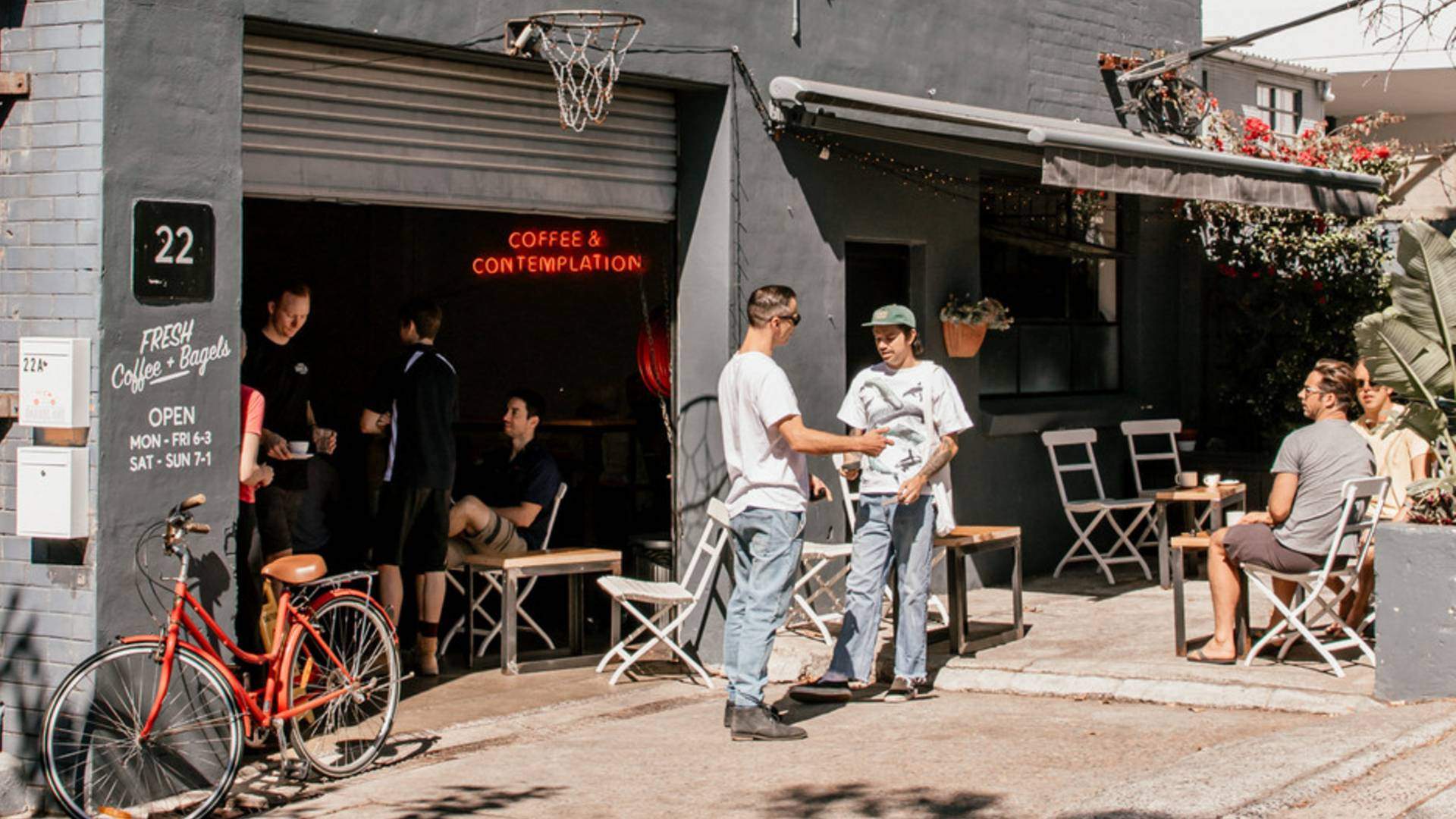 HAVE A STRONG, MOTIVATED TEAM
As Barrel One Coffee Roasters Co-owner Samuel Graham discovered "adaptation is key, and running off four hours' sleep is doable."
The Sydney Northern Beaches coffee shop was able to adapt quickly to the changes imposed in March, and it went cashless as soon as restrictions were enforced. Barrel One began using Square's contactless payment system, which allowed for speedy in-store transactions and resulted in shorter lines, which made physical distancing even easier.
The team also launched its weekend Breakfast Box service, which allowed customers to create their own Barrel One breakfast at home with a box of goodies delivered to their doorstep. The boxes were filled with bagels, smoked trout, cream cheese, avocado and more.
Graham says his biggest lesson from the pandemic is the importance of having a strong and motivated team, and being able to create stronger connections with his customers. "Our staff are the backbone of our venues and they continue to operate at the forefront of the forever changing situation we find ourselves in. But, we are all connecting with our customers that little bit more, which is really nice," he says. "It's something I hope will stay long after this is all over."
Find out how Square is supporting small businesses with the tools they need to grow, here. 
Top image: Falco's team L–R: Manu Potoi, Christine Tran, Michael Bascetta and Casey Wall.
Introducing Concrete Playground Trips
Book unique getaways and adventures dreamed up by our editors