Lego's New Gorgeous Floral Kits Will Let You Fill Your Home with Wildflowers That'll Never Wilt
These colourful floral arrangements don't have a scent, but the build-your-own Lego flowers will never die.
They brighten up our days, and our gardens and houses. They make any home, table or shelf feel cheerier. They're a treat to pick, and the fact that they don't last forever offers a colourful reminder that life is both gorgeous and fleeting. But, floral fans, you can be forgiven for adoring flowers and wanting to fill surround yourself with blooms that'll stand the test of time. One solution: fake blossoms. Another: Lego's eye-catching floral kits.
At the beginning of 2021, Lego unleashed its new Botanical Collection — part of its growing range for adults, because we're all well past pretending that Lego is just for kids. Back then, it boasted a flower bouquet and a bonsai, letting you add both to your home without worry about care, water, wilting or the expiry date that always comes with cut florals. Or, they made great presents to your nearest and dearest for all of the same reasons.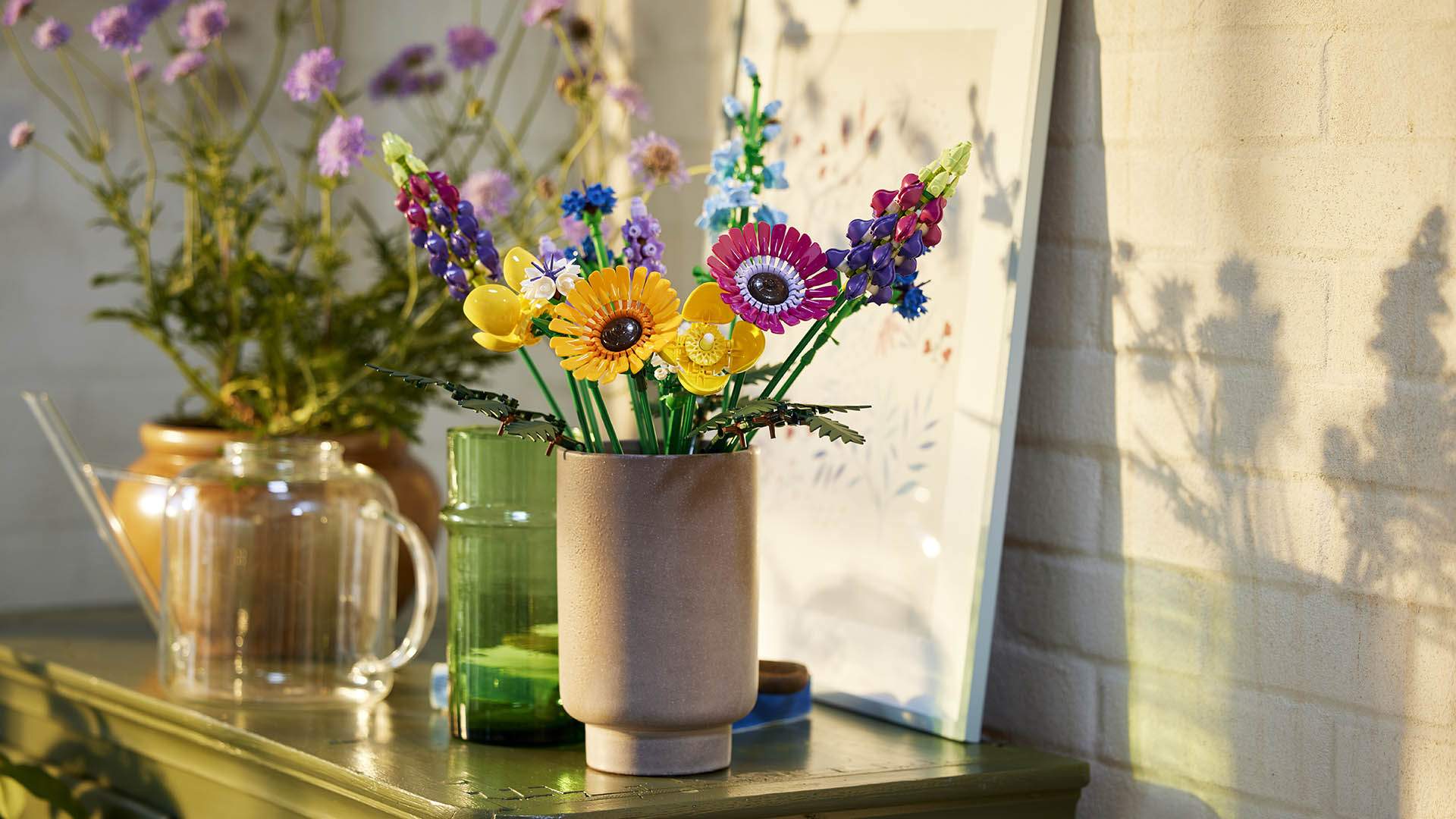 Since then, the toy brand has kept adding to its floral range. In 2022, it came out with succulents and orchids as well, and has also released roses, tulips, sunflowers and a bird of paradise. To start 2023, the company is expanding the collection again, and going big — with another bouquet, this time of wildflowers, and also a centrepiece.
If you've got a shiny vase that needs filling — and some spare time to pack with Lego-building — the 939-piece wildflower kit includes eight species, all with adjustable stems. These blooms are inspired by cornflowers, lavender, Welsh poppies, cow parsley, leatherleaf ferns, gerbera daisies, larkspurs and lupins. You make them, then arrange however you like. And, you can combine them with the previous bouquet as well for one large bunch of petals.
The 812-piece centrepiece set is designed for tables, obviously, and opts for a dried flower look. So, the colours here are calmer, and you'll see — and construct — a gebera and a rose as its focal point. Lego also suggests that it can be hung on a wall, or paired with two other identical kits on your surface of choice.
Terrible at keeping greenery alive? Don't know the first thing about maintaining dried flowers? These are ideal for you, then. As well as looking adorable and adding some splashes of green to your decor, Lego's newest products are designed to help you destress and get mindful — something that the brand has been promoting for adults for a few years now.
Both kits cost $99.99 each in Australia, and $99.99 for the bouquet and $109.99 for the centrepiece each in New Zealand — and go on sale on Wednesday, February 1. And yes, they'd make a cute Valentine's Day present, or a gift (including to yourself) just because.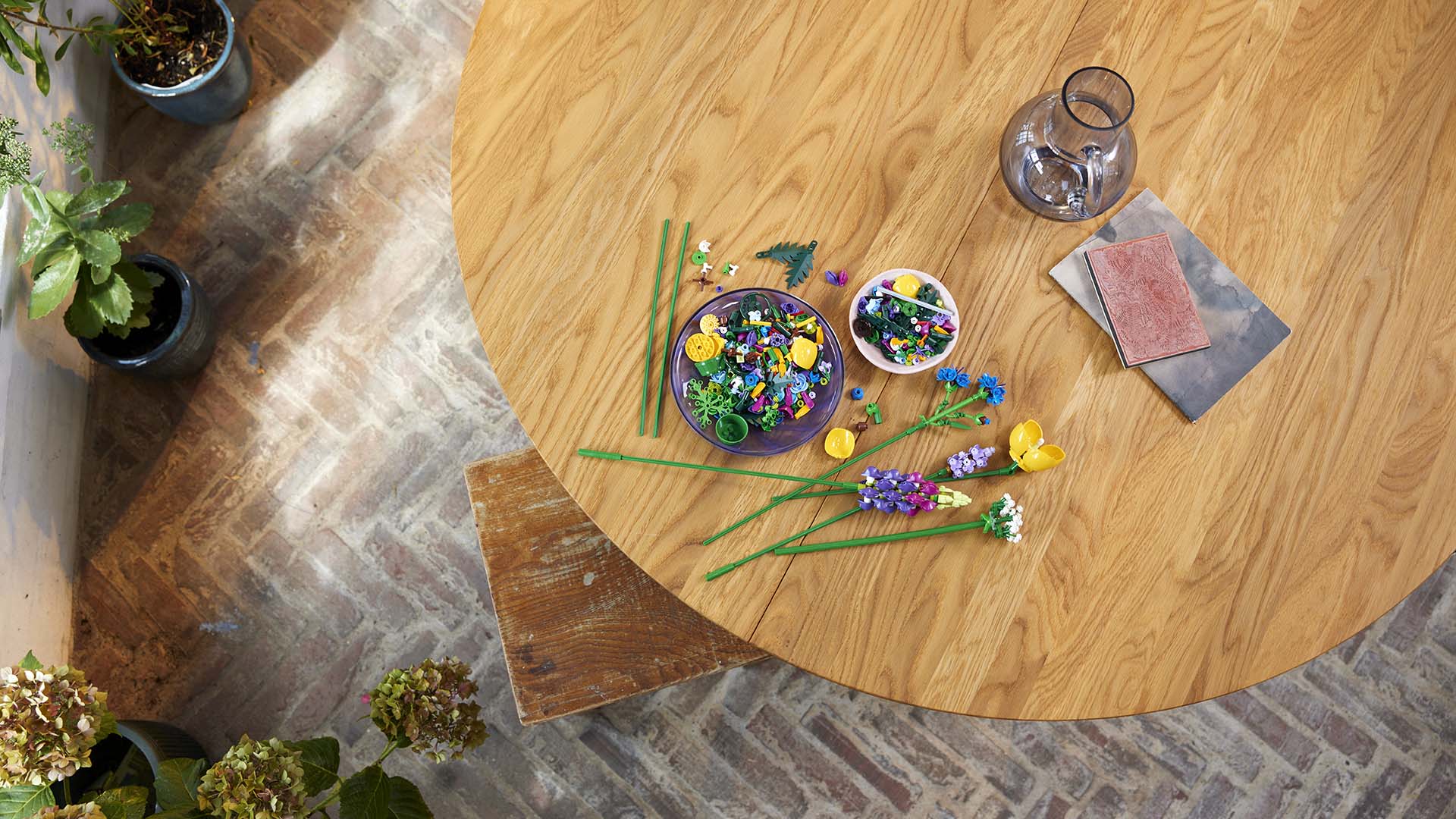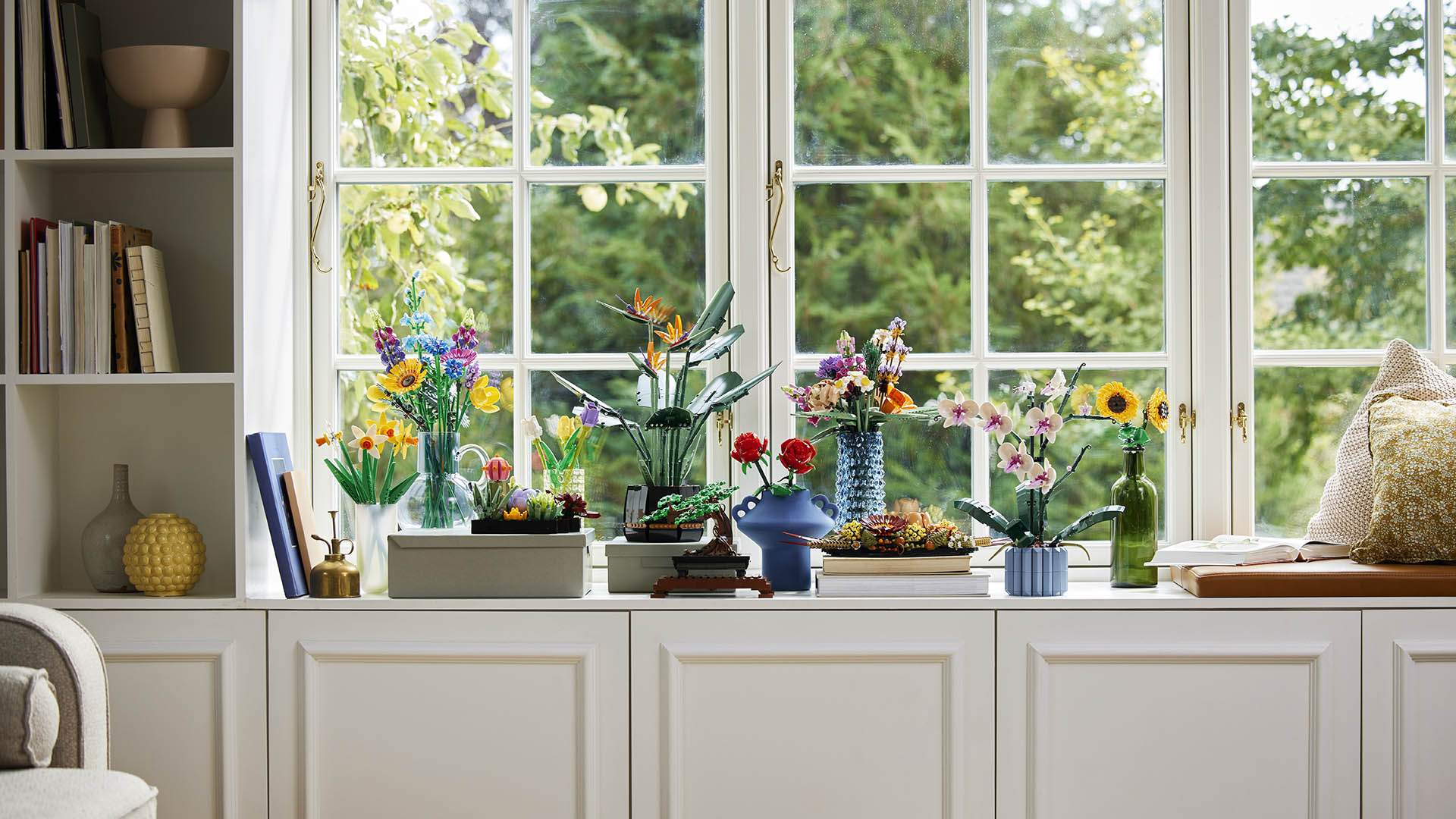 For more information about Lego's Botanical Collection, including the wildflower bouquet and flower centrepiece, head to the company's website.
Concrete Playground Trips
Book unique getaways and adventures dreamed up by our editors