This Is What Australia's First Flying Taxis Could Look Like
The helicopter-like vehicles are designed to fly driverless at speeds of up to 290 kilometres per hour — and trials are slated to start in Melbourne this year.
The new decade has only just landed, but already we're getting a taste of some futuristic things headed our way — like the much-hyped air taxis from Uber, for example. This week, the company unveiled the latest designs for its new flying vehicles.
We already know Aussies will be among the first in the world to experience this Uber Elevate aerial rideshare network, after Melbourne was named as one of three global cities where the service will commence testing. Along with Dallas and Los Angeles in the US, the Victorian city is set to host Uber Elevate trials from some time this year.
Now, the world has scored a glimpse of just what these aerial taxis will look like, as Uber Elevate and Hyundai (the company's just-announced first automotive partner) unveiled their new full-scale aircraft concept model at the Consumer Electronics Show (CES) in Las Vegas. Dubbed S-A1, the Personal Air Vehicle (PAV) has been designed to cruise at speeds of up to 290 kilometres per hour (similar to a helicopter), flying around 300–600 metres above the ground on trips of up to 100 kilometres in distance.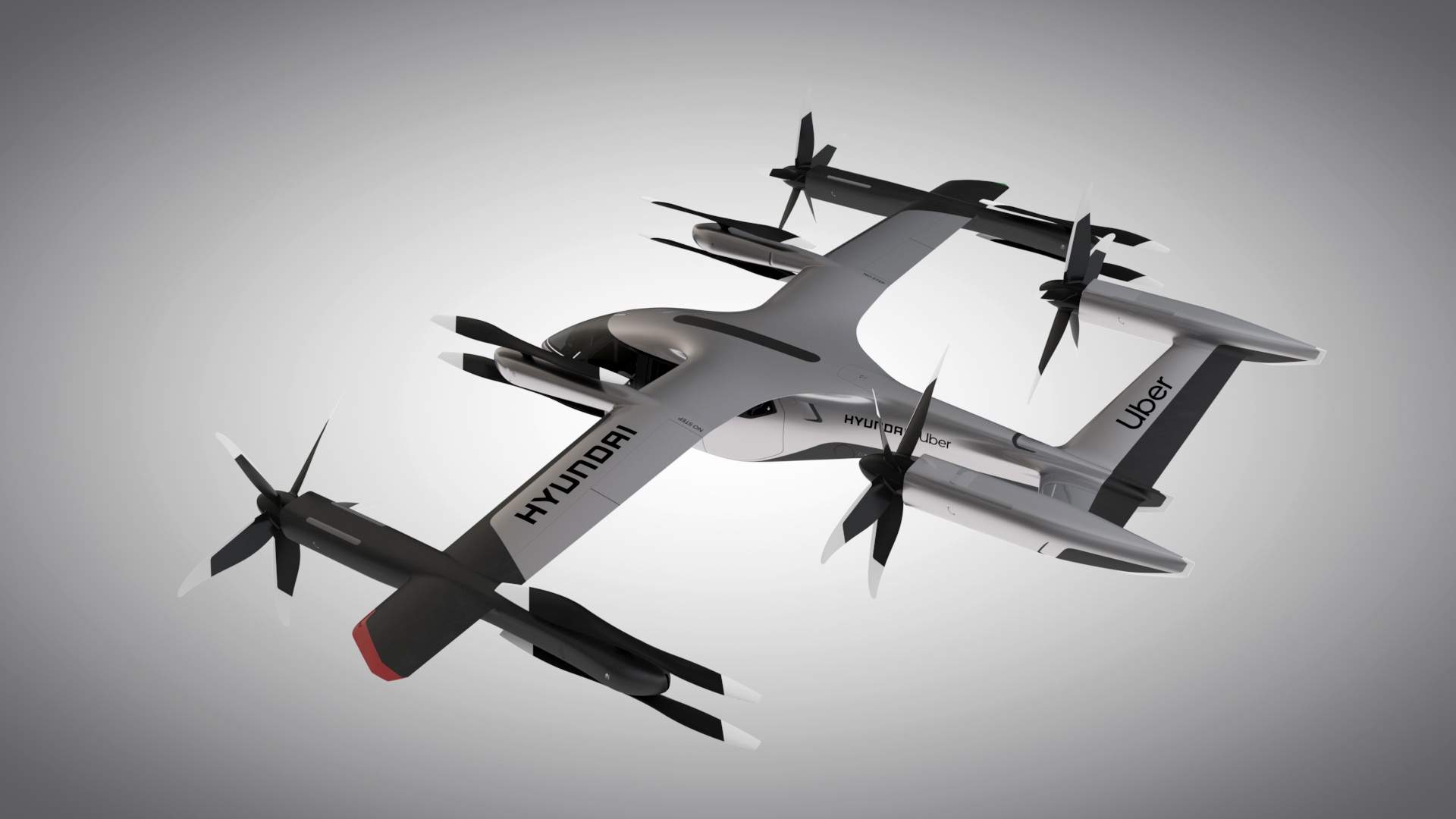 Initially, the taxis would be flown by pilots, though there are plans to make them completely driverless over time. Sitting in an autonomous helicopter-like vehicle flying through the sky at 290 kilometres per hour sounds like a potential nightmare, but we're sure (or we hope) they'll do a lot of testing with drivers before it gets to that.
The vehicles are also set to run entirely on electricity and will have several smaller helicopter-style rotors, instead of just one, helping to keep things a lot quieter. It's expected that during peak times, the electric vehicle will only take five to seven minutes to recharge, which is bound to seem pretty speedy to anyone who's ever been stuck in peak-hour traffic in a regular taxi.
The Uber Elevate vehicles can carry up to four passengers and they'll take off and land vertically using helipad-style 'Skyports' located on high rooftops at key points around the city that might look a little like this: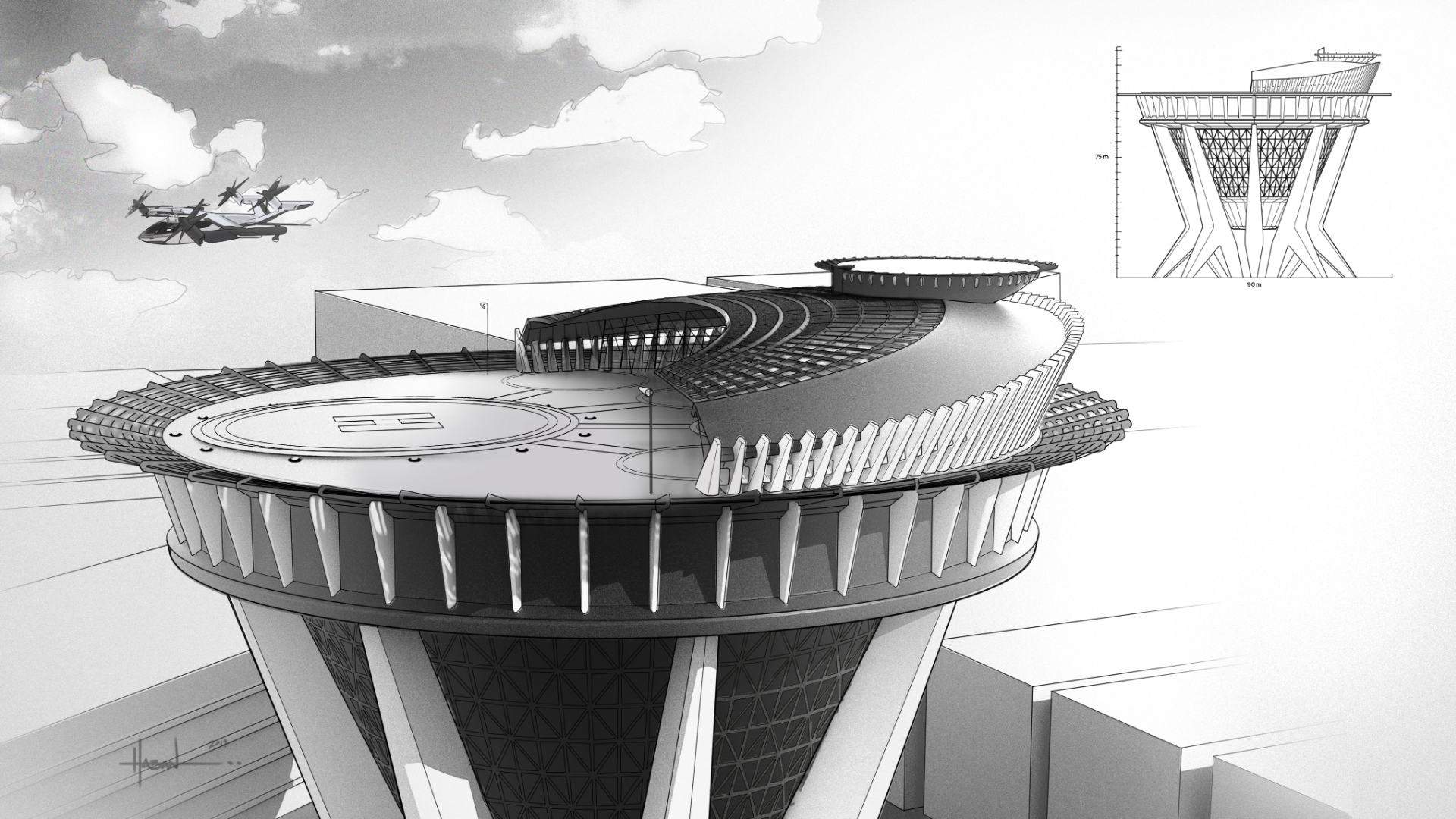 As this is just as concept at the moment, the PAVs (and helipads) that eventually take to Melbourne's skies could look wildly different.
Last year, Uber Elevate revealed the aerial taxi system would be available to riders from as early as 2023 and that eventually, flights would cost the same as an UberX trip of the same distance. So, we guess we can get set for some Jetsons-style travel action in the not too distant future.
Uber Elevate is slated to start tests in Melbourne by the end of 2020 with regular services kicking off in 2023. To read more about the program, head to the Uber website, and to check out the vehicle designs, see Hyundai's website.
Concrete Playground Trips
Book unique getaways and adventures dreamed up by our editors