DESIGN & STYLE
Ten Thoughtful Gift Ideas to Match Every Kind of Coworker You'll Get in This Year's Secret Santa
From treats for the snack queen to speciality socks for the fashion icon.
Ten Thoughtful Gift Ideas to Match Every Kind of Coworker You'll Get in This Year's Secret Santa
From treats for the snack queen to speciality socks for the fashion icon.
in partnership with

Each year we vow to be better gift-givers, but when the office secret santa rolls around, and Christmas parties start to ramp up, we're left with limited time to find a truly good present, one that says we genuinely care. Well, not this year; this time we're prepared.
In partnership with Square, we've searched through Australia's independent shops to bring you a gift guide to match all the colleagues you might be assigned this present-giving season. If you are a small business owner, Square has the tools you need to take payments and maximise your sales, including an ebook with tips to help you get started this holiday season.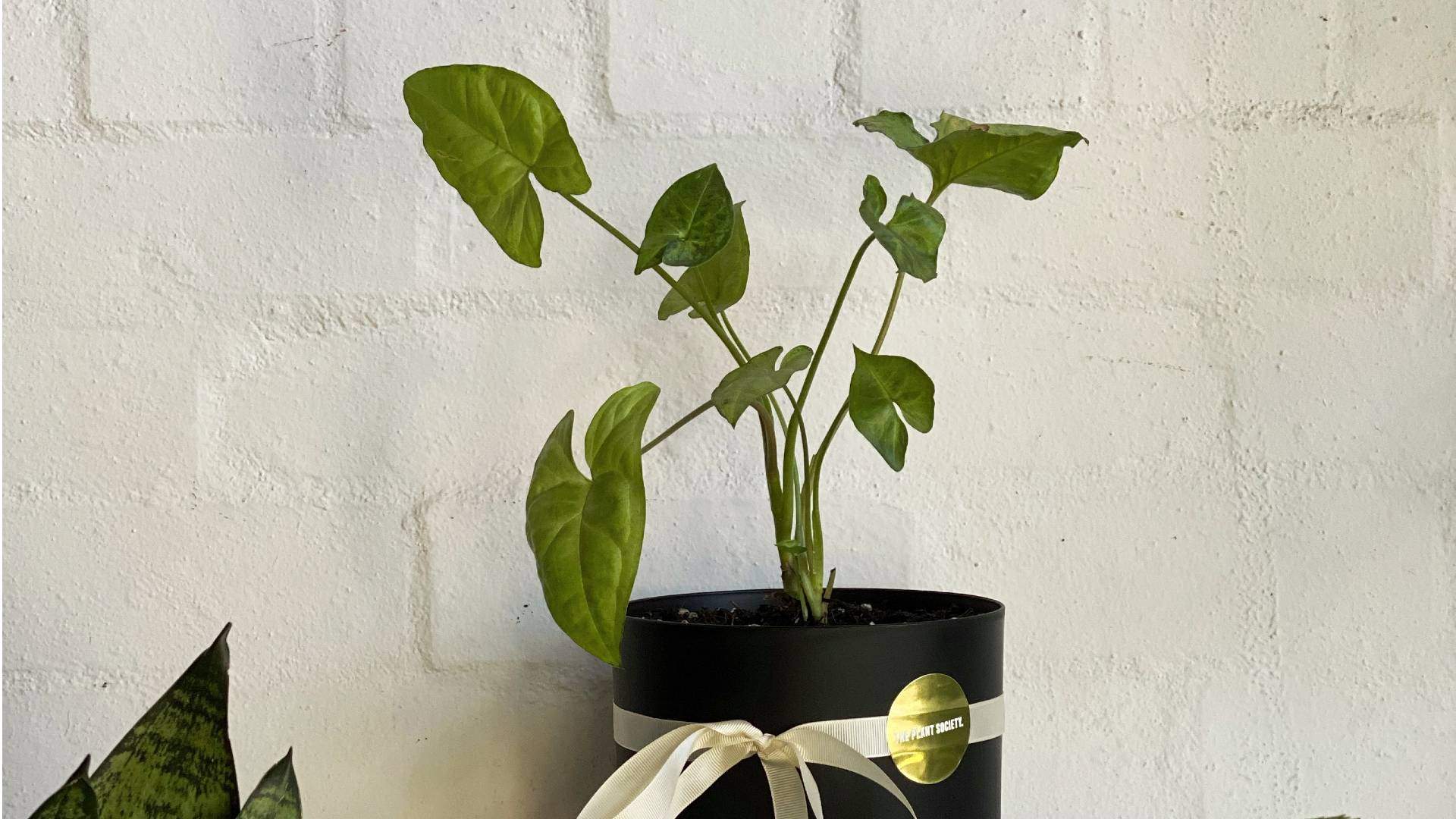 FOR THE WORK PARENT
Melbourne plant hunters Jason Chongue and Nathan Smith set up The Plant Society in 2016 and now the small business ships its green shoots, ceramics, homewares and planter kits to people across Victoria, New South Wales and Queensland. When you're looking for a gift that says thank you to the office parent — the one that mops up the spills, has painkillers when you need them and a shoulder to cry on — we suggest giving a little love back. Buy them an indoor plant already potted in a self-watering planter. You can choose the pot colour and plants, which range from tropical philodendron super atoms to the popular monstera deliciosa.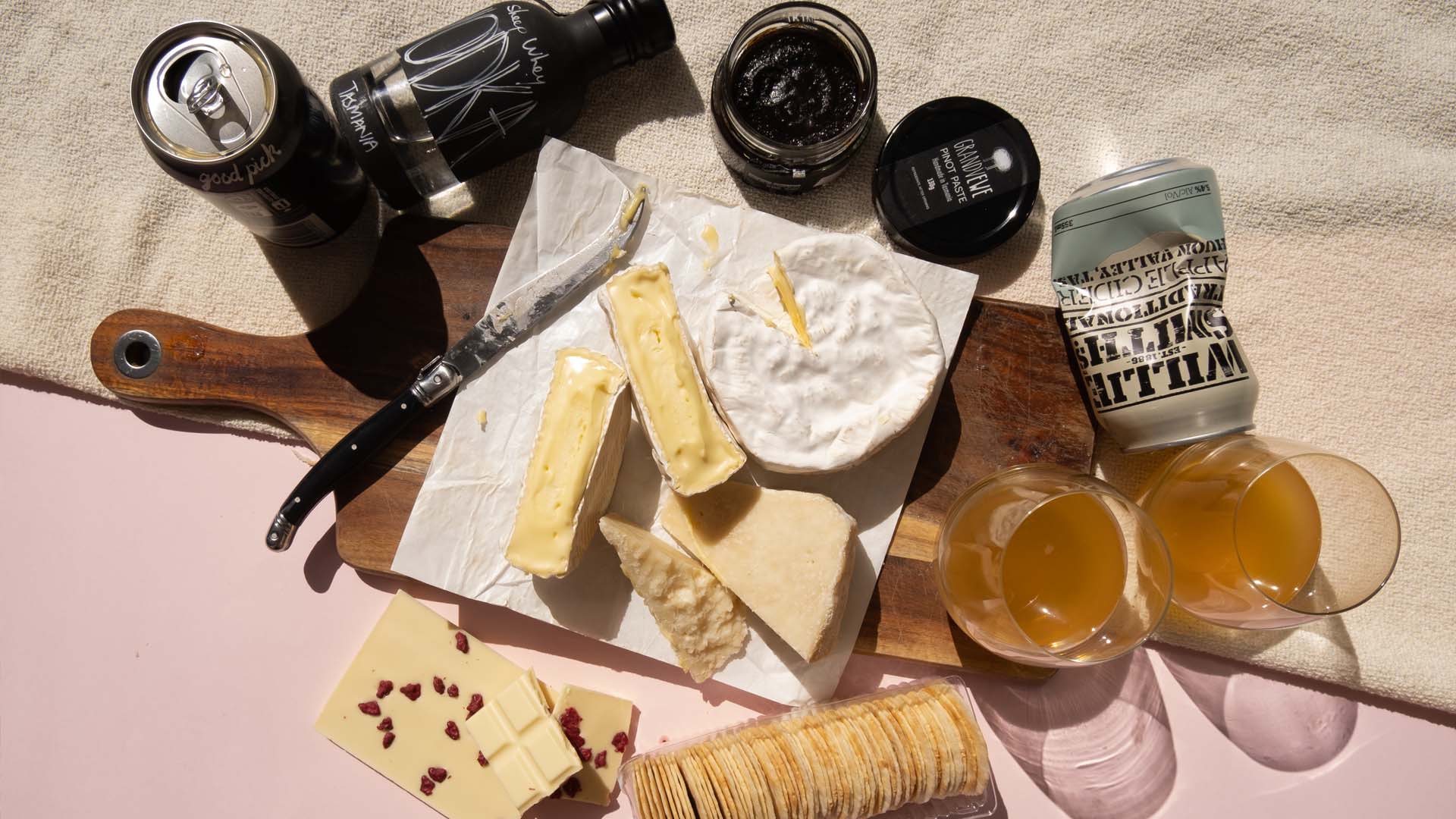 FOR THE BIG CHEESE
No matter how much you love your boss, when you've drawn the big cheese of your workplace for this year's gift exchange there's a lot of pressure to get it right. Choose a dud: everyone feels awkward. Pick something special: early marks all round. We say, send them a box of cheesy delights from The Mould Cheese Collective, a Victoria-based club for cheese lovers. You can shop for gooey goodness on its website, but for the safest bet, there's a trusty gift voucher of either $25, $50 or $85. The bonus: it's an instant gift, so no need to wait for shipping. The downside: not suitable for lactose intolerant leaders.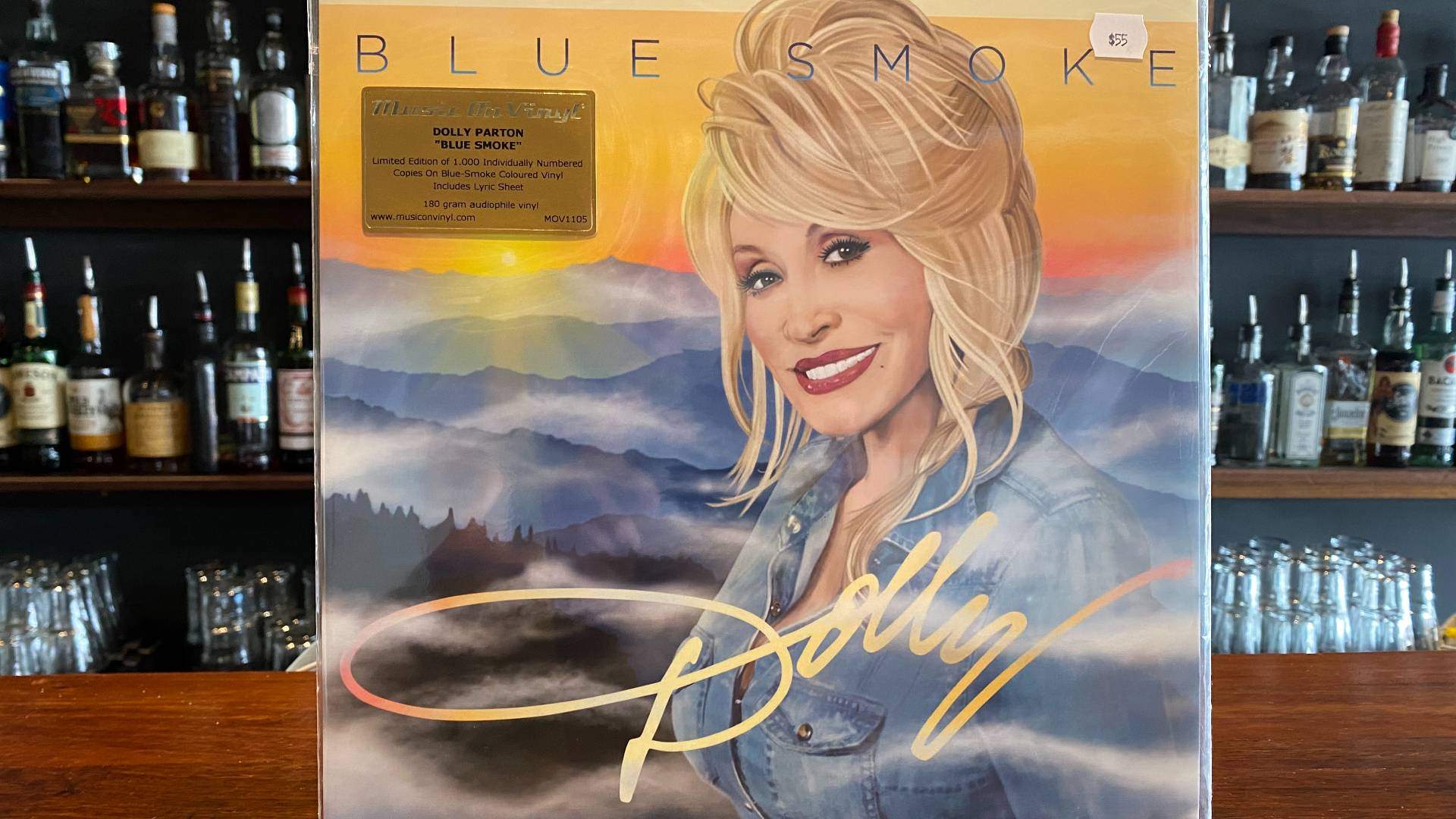 FOR THE WANNABE DJ
Sydney's Cottonmouth Records has a loyal local following for its record store and bar in Enmore, but you don't need to live nearby to take advantage of owner Zachery Williams' eclectic vinyl collection. Its online store has black gold in all shades of nostalgia, from Beastie Boys and Mariah Carey to Pearl Jam and The Prodigy. It's not all about the throwbacks — there are plenty of recent releases available on vinyl here — but, when shopping for the coworker who controls the playlist, we think there's a lot of joy in Dolly Parton's back catalogue. We've picked Blue Smoke, but you can also order Jolene for $39, which is an absolute steal. Shipping is $15, or free for orders over $100.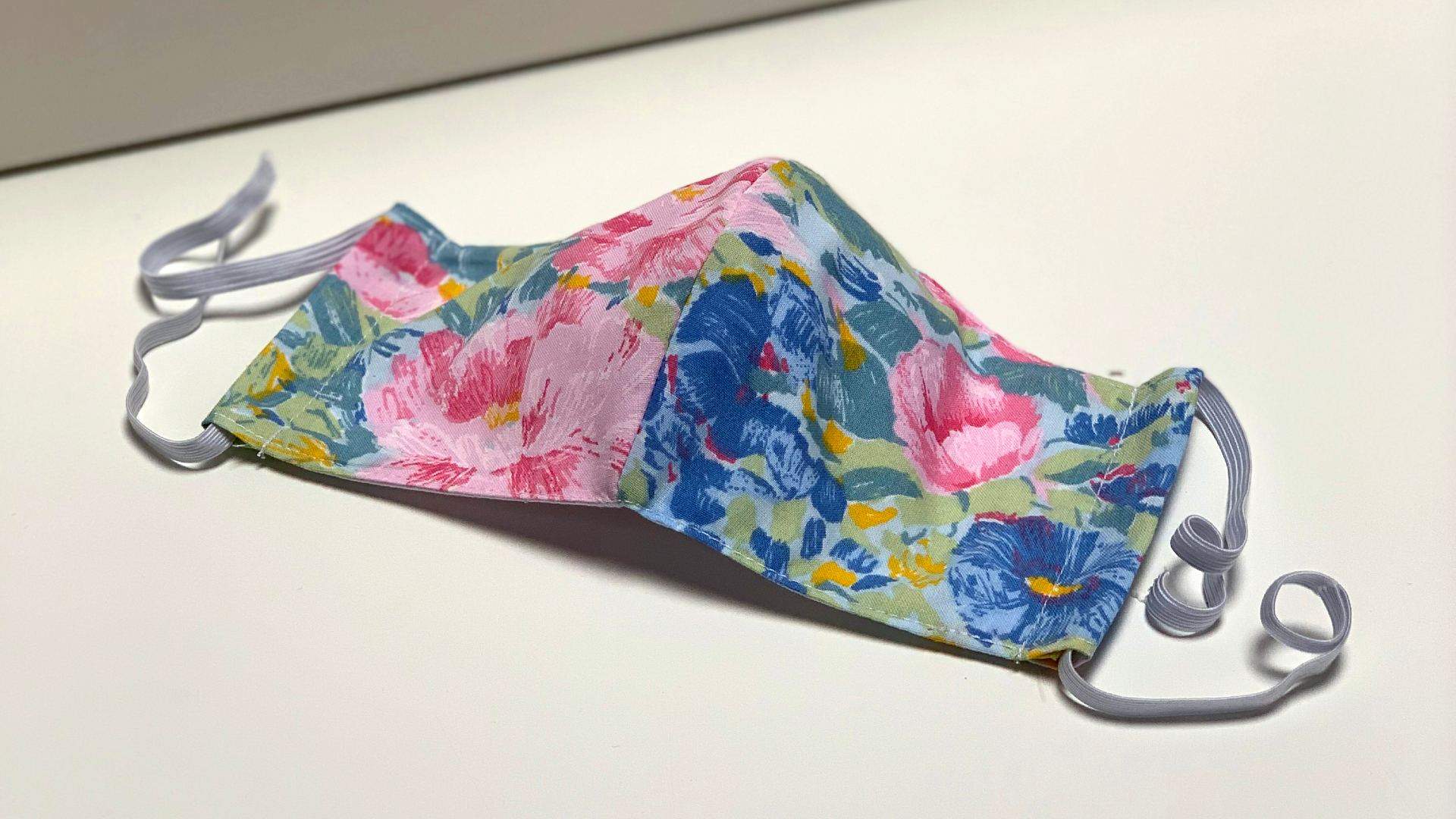 FOR THE ETHICAL ONE
Melbourne-based not-for-profit Second Stitch is a social enterprise that employs refugees, migrants and people seeking asylum. It beat lockdown in Victoria by making cute reusable cloth masks in uplifting patterns and colours. When your kris kringle recipient is that work mate who likes to support charities and ethical businesses, this practical gift will go a long way. Not only are the two-layer cotton masks an environmental solution to an ongoing pandemic, but also your purchase directly provides meaningful employment for some of the most disadvantaged members in the community. Now that's what the spirit of Christmas is all about.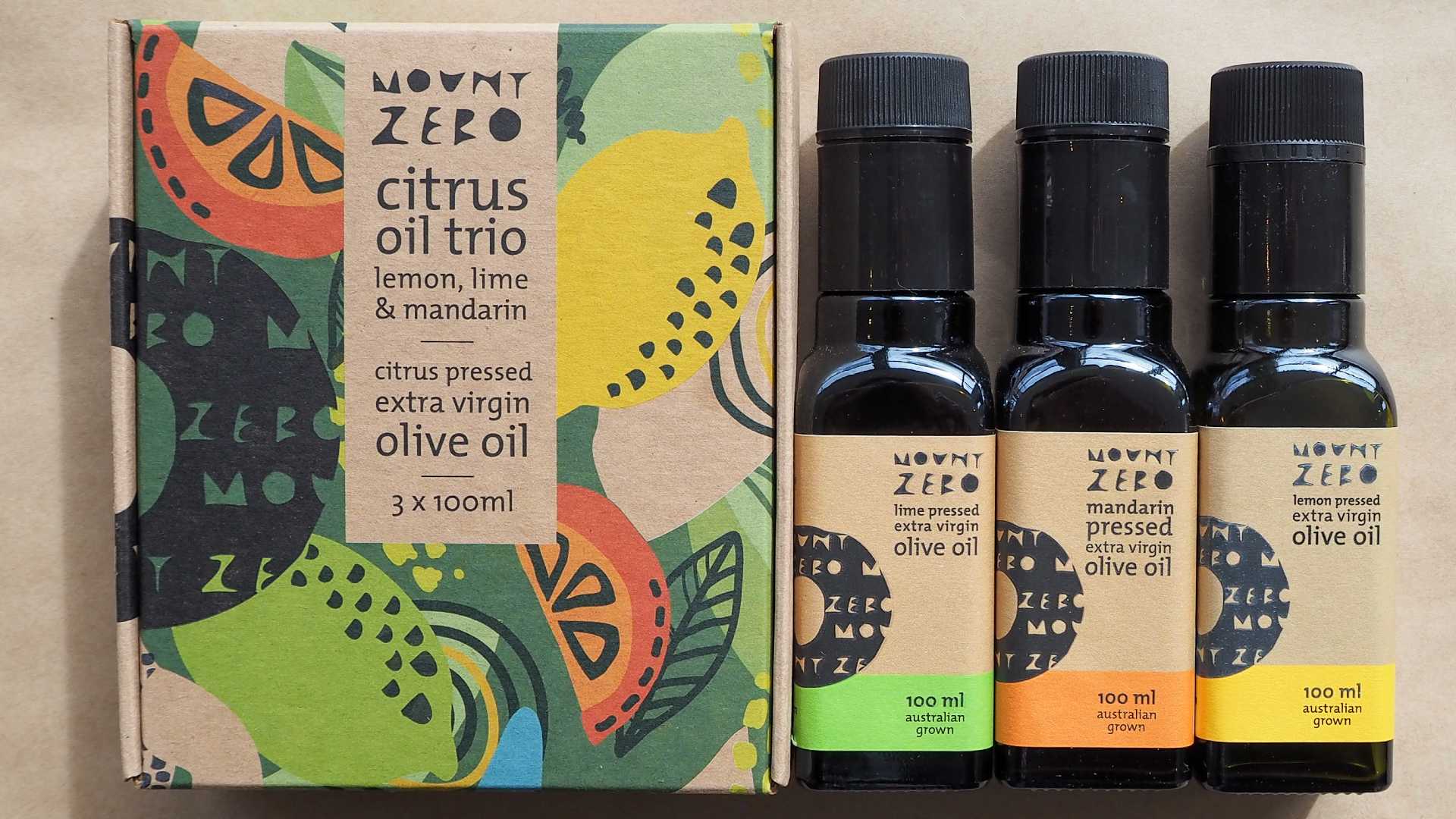 FOR THE SALAD-FOR-LUNCH ONE
If the only thing you know about Nic from HR is that they like to bring their own meals to work every day, be the teammate who celebrates their forward planning and discipline by getting them something that'll bring them a little joy every lunchtime. This trio of extra virgin olive oils from Mount Zero Olives is better than your supermarket drizzles, as they're pressed with citrus fruits rather than infused with synthetic flavours. The family-owned Victorian company says the lime, mandarin and lemon oils pair well with seafood, egg brekkies and roast veggies, so they're versatile too. Shipping is $12, or free for orders over $100.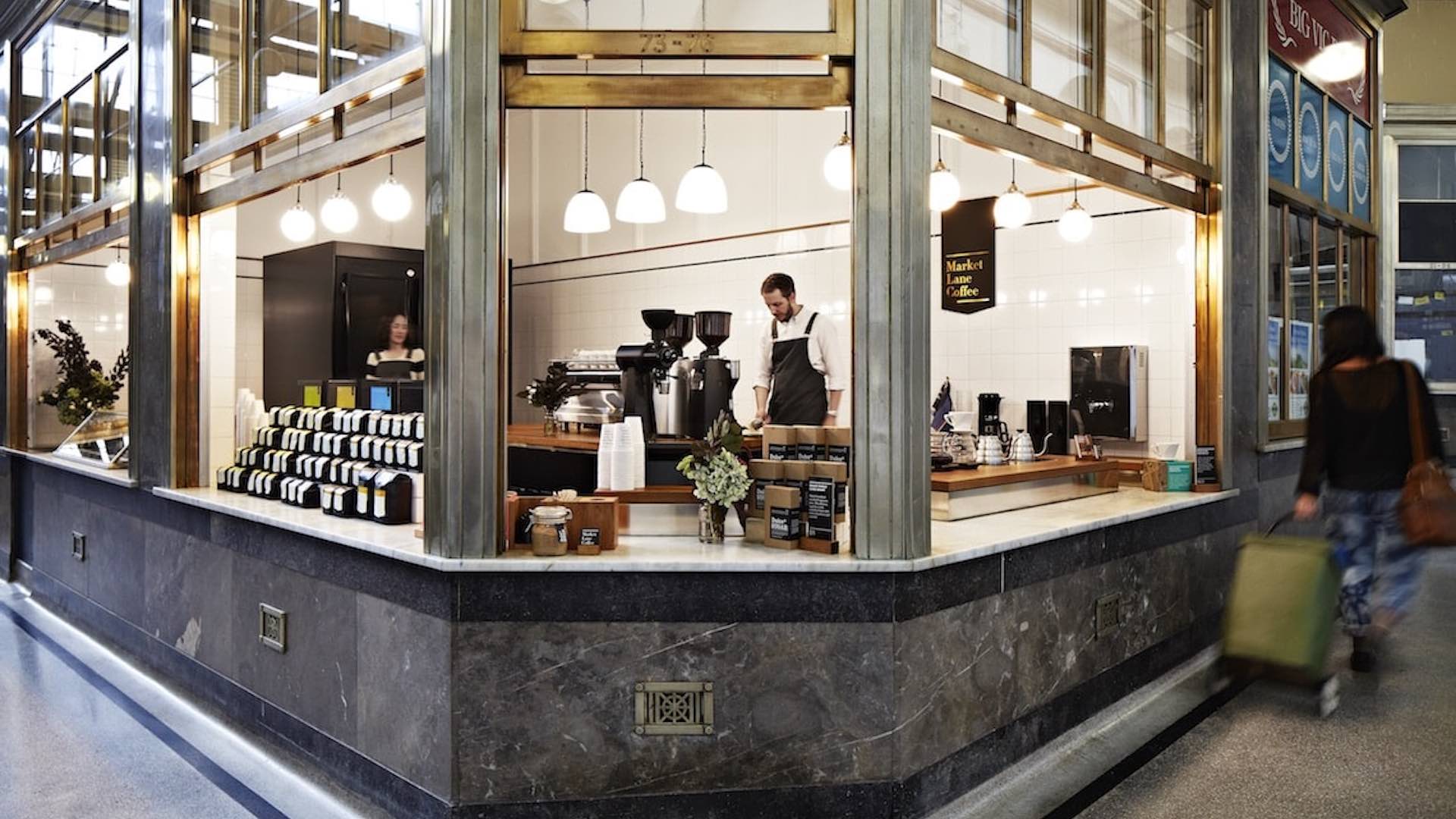 FOR THE CAFFEINE GEEK
If you've got a work buddy who places coffee high on their daily to-do lists, look to Melbourne roaster Market Lane for a gift to match their beverage of choice. Market Lane ships beans, coffee making equipment and literature across Australia. And, for a present that'll last longer than a bag of freshly ground coffee, you should pick the in-depth guide to a good brew How to Buy It, Brew It, written by Market Lane's co-founder Jason Scheltus. You can ask for it to be wrapped in paper designed by artist Julia Stewart for no extra cost and shipping is just $8.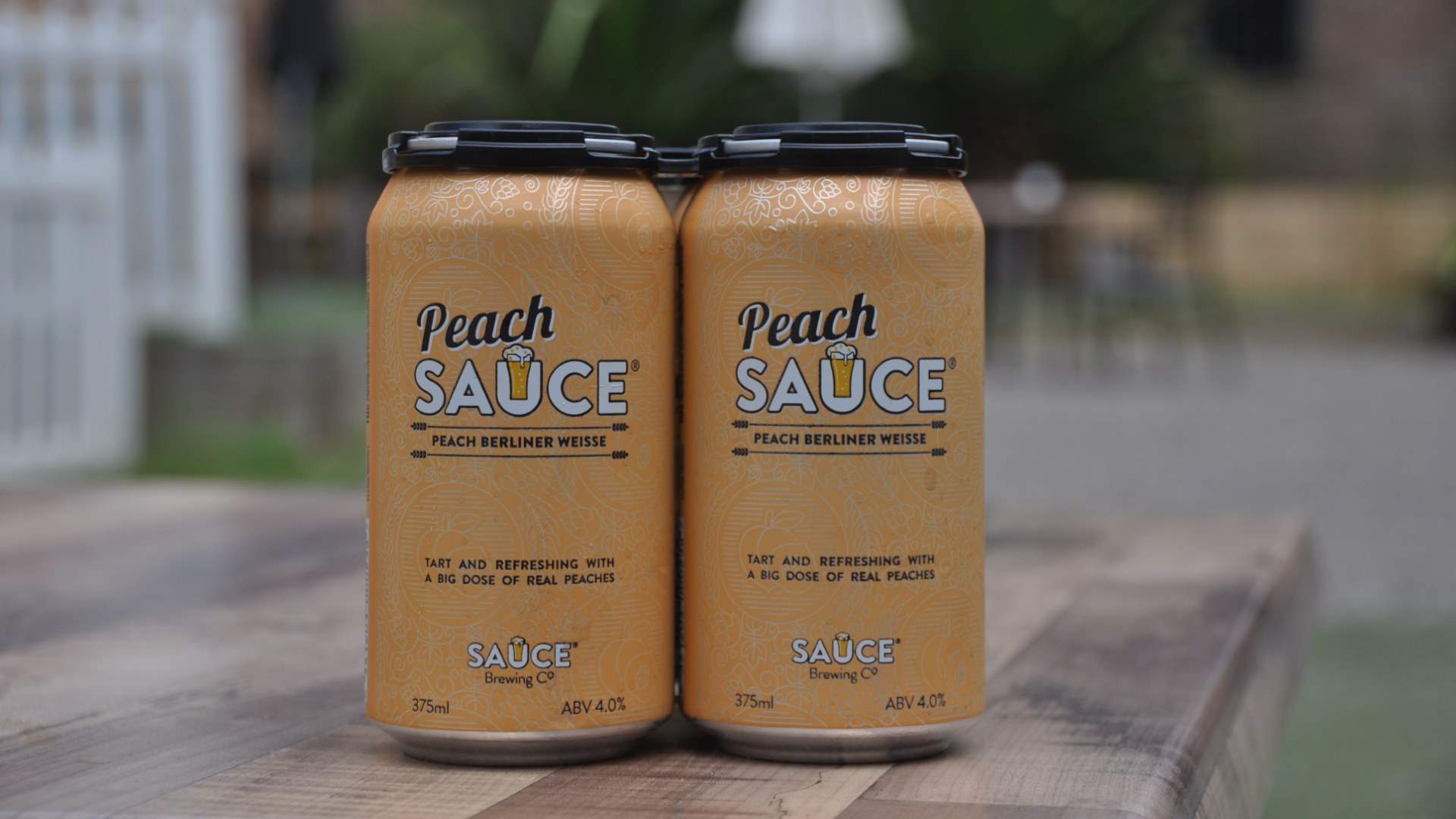 FOR THE IT'S-5PM-SOMEWHERE ONE
We've all got a coworker who's a bit of a craft beer nerd. The one who plans their weekends around brewery crawls, goes out of their way to order the most obscure ales on tap, and loves to share their knowledge of local drops. Lean into the passions of this person and get them a four-pack of tart, tangy, crowd-pleasing Peach Sauce. The berliner weisse is one of many creative brews from Sydney microbrewery Sauce. There's also hazy pale ale Caribbean Fog, New England-style IPA Bubble & Squeak and a tropical Frisson Raspberry, ready for the summer of seltzers.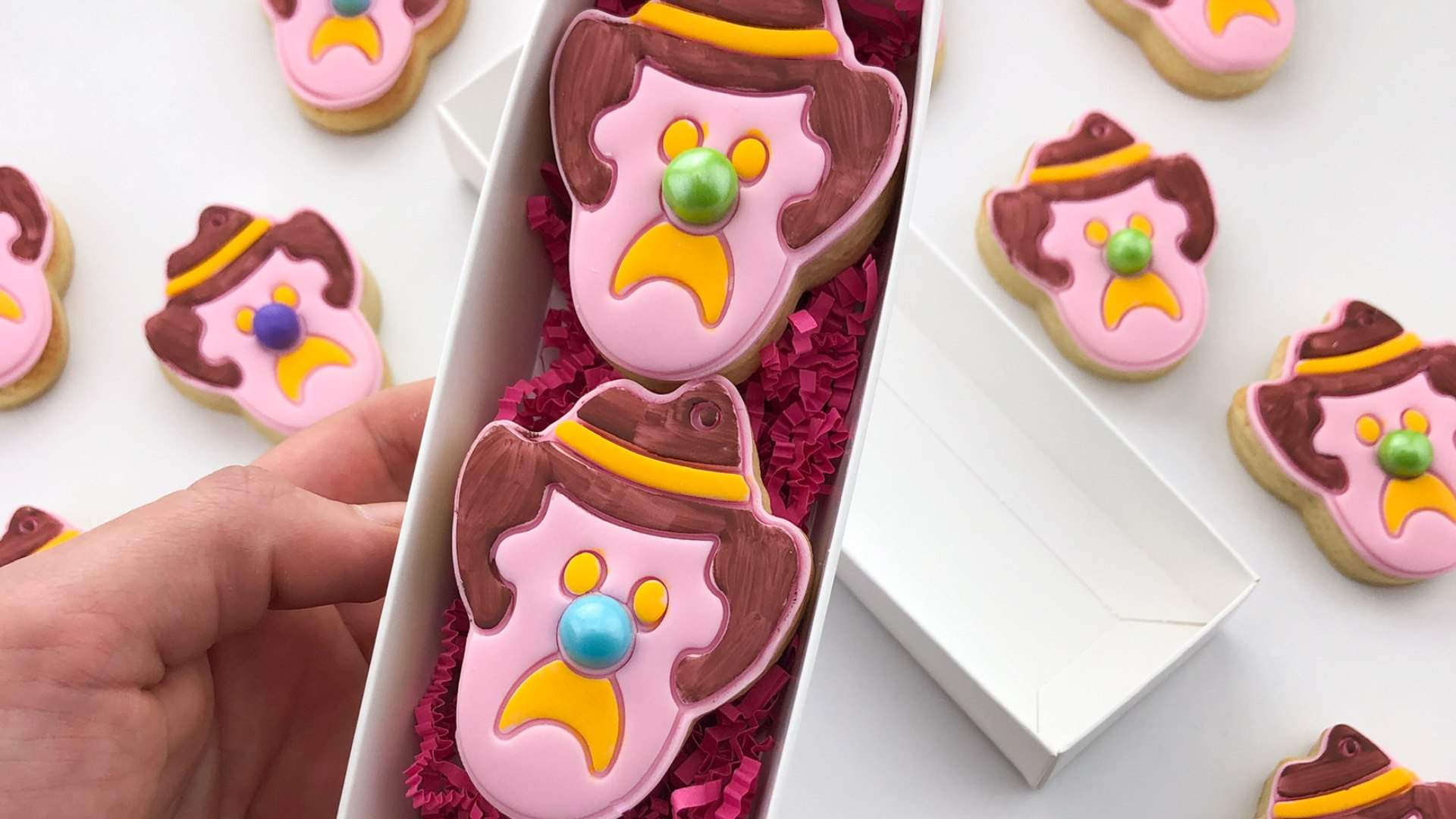 FOR THE SNACK QUEEN
Wagga-based bakery Dough Re Mi specialises in custom-made cookies designed to brighten someone's day. And we couldn't think of anyone more deserving of a treat than the snack kings and queens of your office. They're always ready with a bag of chippies or choccies when deadlines are tight and everyone needs a mood booster. You could go all out and order ones with a motivational message, but for us the winning choice is Bubble O Bill's face on a butter biscuit, complete with a bubble gum nose. You can order a single cookie for $5.50, or a gift box for $18. And Dough Re Mi ships Australia-wide.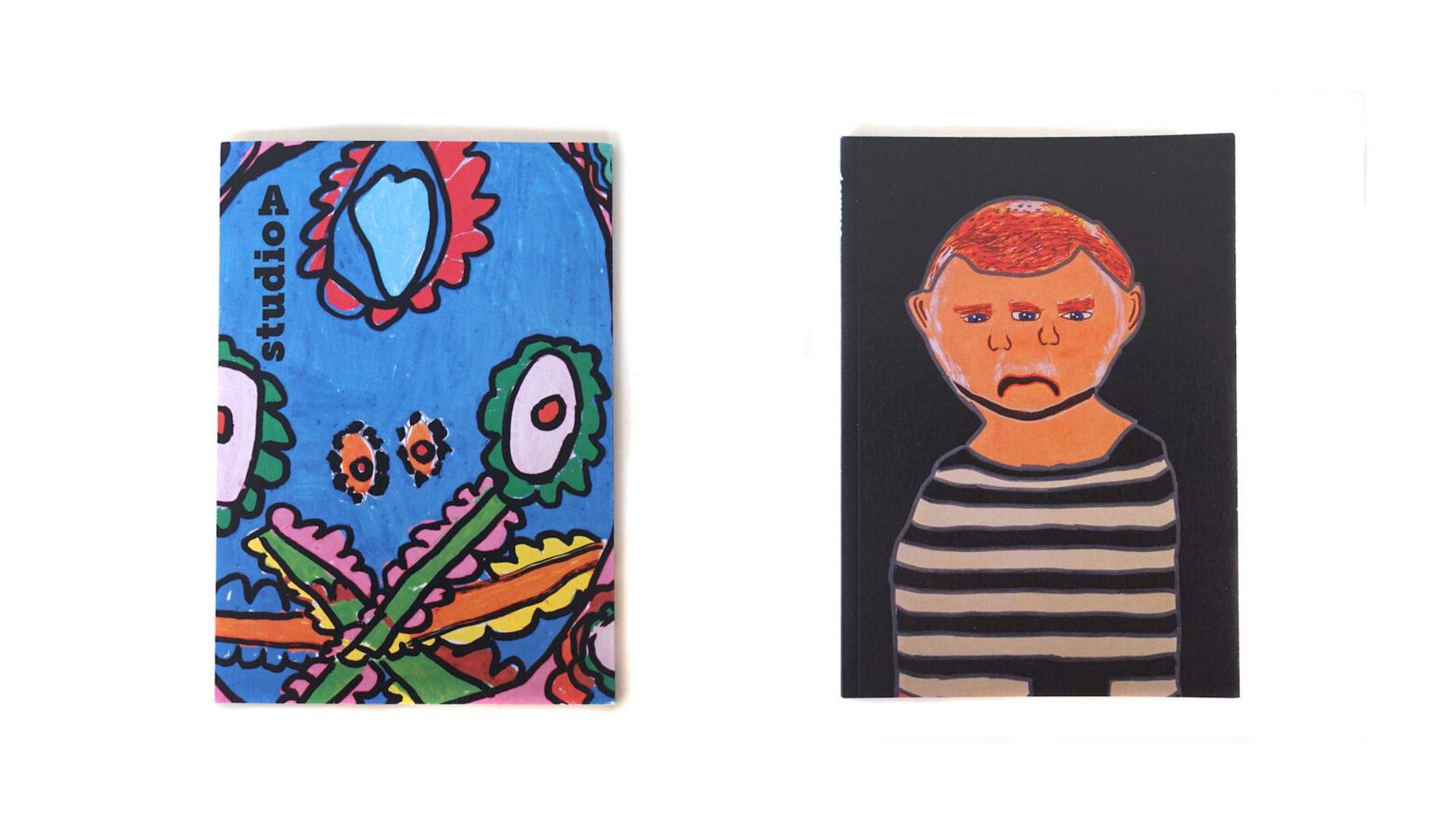 FOR THE NEW PERSON
Thrown right in the deep end, just before the festive season, the workplace newbie has to be one of the toughest people to buy for when it comes to secret santa time. However, it couldn't be worse than actually being the newest person to join the team. Think of all the catching up they've got to do — and that's just on the office goss. Pick them something they'll be proud to use every day, like a notebook designed by one of Studio A's talented artists. The Sydney-based studio supports artists with disability, providing a workspace and materials for artists to realise their aspirations. We like these ones by Lisa Scott, left, and Thom Roberts, right. Shipping is an additional $10, so order one for yourself while you're at it.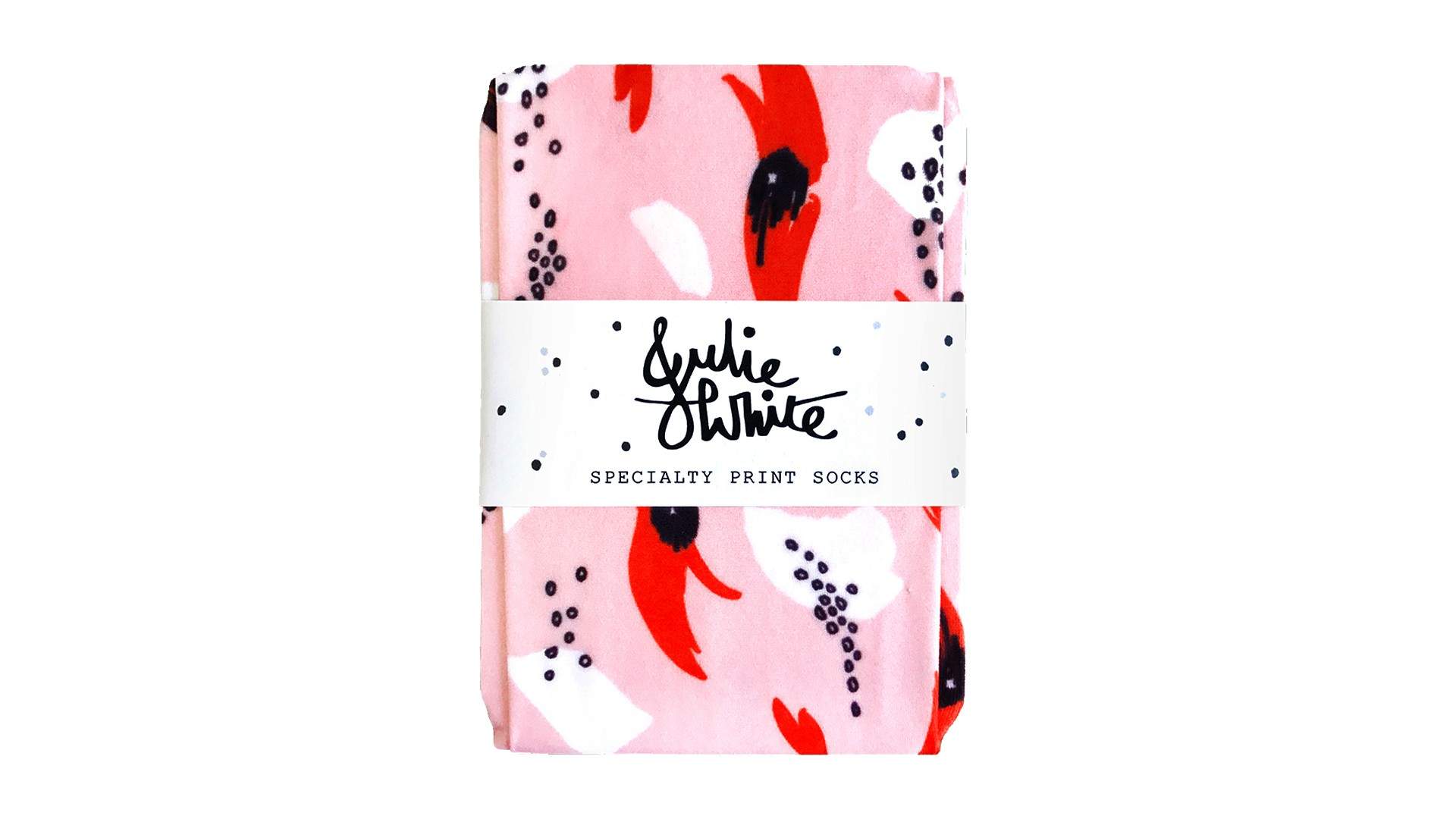 FOR THE FASHION ICON
Adelaide-based designer Julie White creates bold and colourful designs inspired by Australian flora and fauna. She draws all the designs by hand, including ones of lorikeets, midnight orchids and Sturt's desert peas. Her head and neck scarves are 100-percent silk, and the silky-feel knee-high socks are nylon. If your secret santa budget is $30, order a set of statement socks for the most fashionable person in your workplace. They'll feel seen. And, as a treat for you, shipping is free within Australia for orders over $30.

Find out how Square is supporting small businesses with the tools they need to grow, here. If you are a small business owner, Square has guidance on how best to maximise sales in the run up to the Christmas holiday period in its ebook, found here.
Published on November 26, 2020 by Emma Joyce