FOOD & DRINK
3 Ravens Industrial Oasis Beer Garden
This northside brewery is sporting a new backstreet beer garden, complete with food truck eats, DJ sounds and fresh beer aplenty.
The quiet backstreet setting of Thornbury's 3 Ravens Brewery has become a little rowdier this summer, with the launch of its new weekend pop-up, dubbed the Industrial Oasis Beer Garden. Out the front of the venue, a sprawling section of Theobold Street has been transformed into an openair drinking destination, serving up craft brews, food truck eats and DJ tunes every Saturday and Sunday until mid-April.
On the brewery decks, you'll catch vinyl tunes from the likes of Rusty Brown Record Collective, Larry Quicksticks and Phizbert, in between challenging your mates to a few rounds of ping pong. A rotation of local food truck favourites will be rolling by as well — expect pizzas by Happy Camper, US-style sandwiches from Oh Boy! It's a Food Truck and plenty more to come.
And of course, the 3 Ravens beer will be flowing, with the bar pouring limited-edition specialty brews alongside core drops like the Tropical Pale Ale and Thornbury Pilsner. Opened from noon each day, the new al fresco haunt is taking both bookings and walk-ins for its outdoor seating and picnic spots. And with zero time limits in place, you're able to kick back here in the sunshine for as long as you like.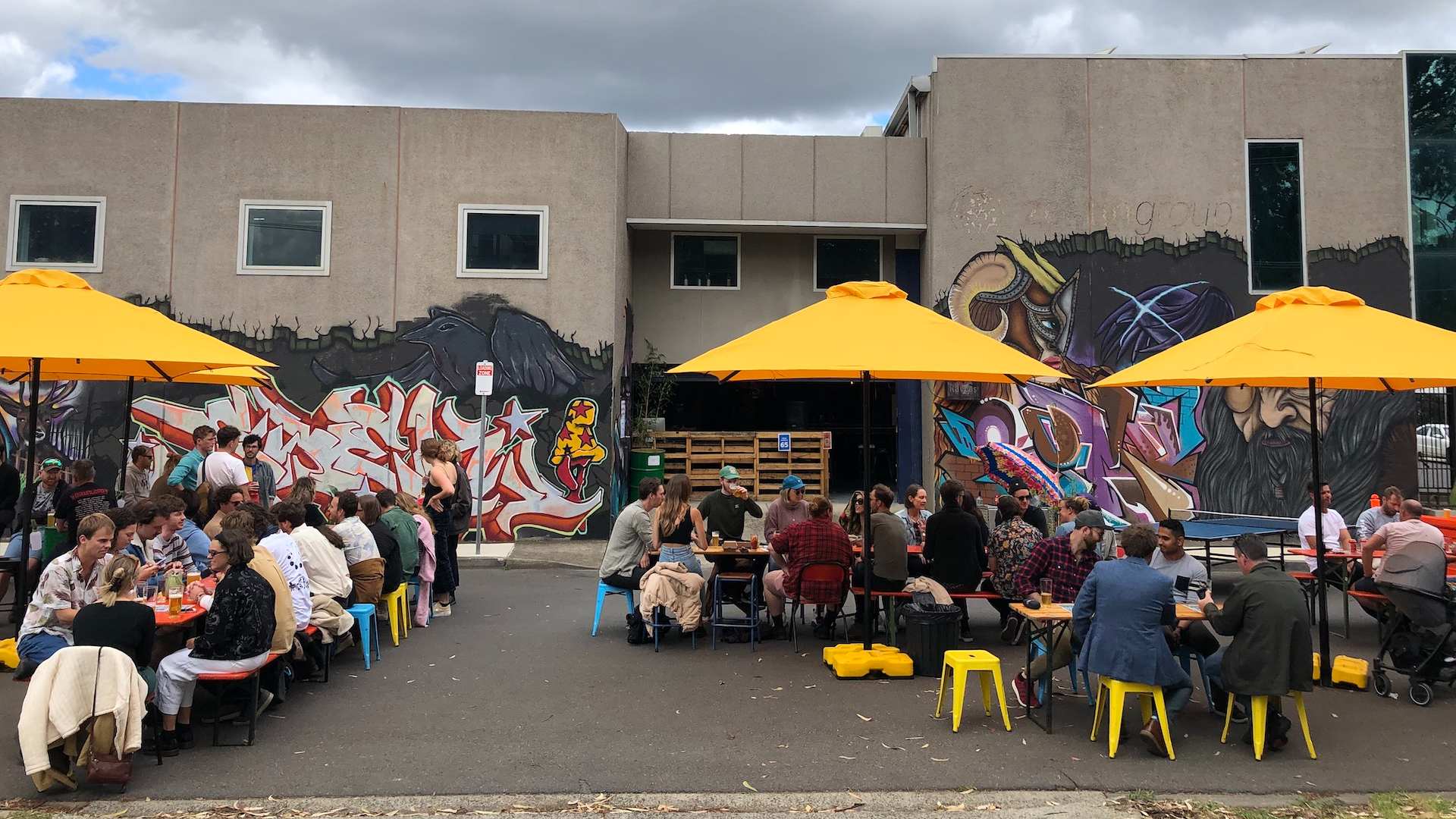 3 Ravens Industrial Oasis Beer Garden is open from 12–9pm Saturday and Sunday.
Food & Drink

Friday, September 24 - Sunday, October 31

The Cornish Arms Hotel

Food & Drink

Monday, September 13 - Sunday, October 31

Online

Food & Drink

Thursday, September 9 - Friday, October 1

Online

Food & Drink

Friday, September 10 - Sunday, October 31

Online
Food & Drink

Friday, September 24 - Sunday, October 31

The Cornish Arms Hotel