Bastille Day French Festival 2022
Fed Square will be filled with mulled wine, buttery pastries and cancan dancers to celebrate France's national day.
What more fitting time to indulge your inner Francophile, than France's national day of celebration? Dust off that beret because once again, Federation Square is embracing the red, white and blue for Bastille Day, with a weekend of French festivities.
Descending on the precinct from Saturday, July 16–Sunday, July 17 (the weekend after Bastille Day), the 2022 Bastille Day French Festival is dishing up a lively program of food, entertainment, market stalls and more.
A winter marketplace will be stocked full of French favourites; think, buttery croissants, cheese and charcuterie, crepes, toasty serves of mulled wine and of course, the world's finest bubbly, straight out of Champagne.
The French-accented entertainment runs from live acoustic tunes to hip hop dance demonstrations, or you can dive into topics like art, history and sustainability at one of the festival's Les Lumieres talks. There'll be culinary masterclasses dedicated to French favourites including wine, cheese and cocktails, and Melbourne's own French roots will be explored with a series of guided walking tours through the city.
And if you can't make it IRL, there's no need to cry into your creme brulée — the festival's also dishing up a supporting digital program featuring entertainment, talks, trivia and more.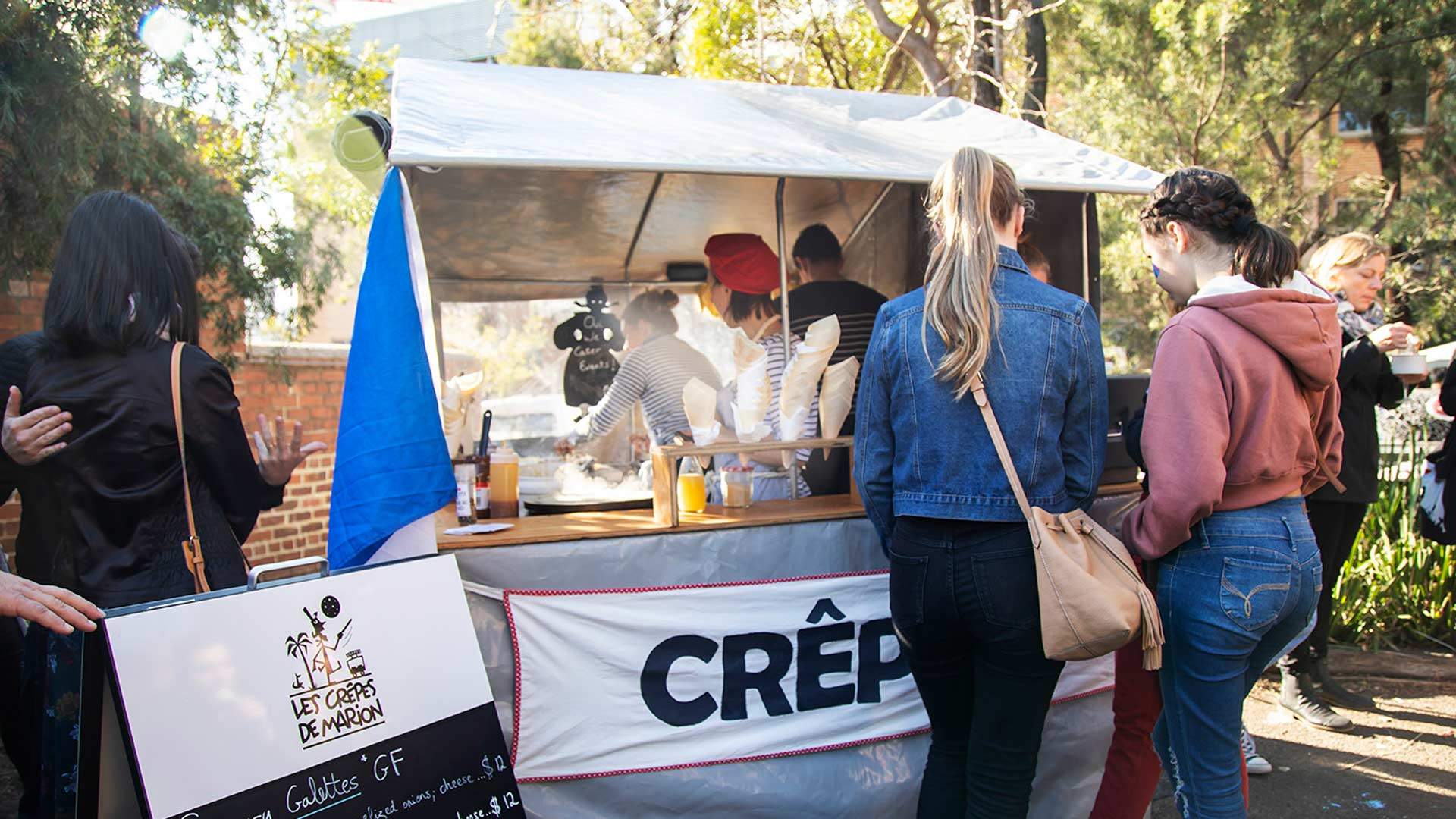 Images: Previous installments of the Bastille Day French Festival