Boho Luxe Christmas and Vegan Markets 2022
Melbourne's Byron Bay-inspired market returns for a festive instalment — with a second all-vegan market running alongside.
2022 is flying by, but if the year's hectic pace is getting you down, here is some small solace for you. Melbourne's Boho Luxe Market is determined to make you remember those times when you could dip your toes in the ocean without a care in the world, and take you to a sun-dappled place of dreamcatchers and flower crowns.
Hitting Federation Square on Sunday, December 11, it'll be split into two sections: a bohemian market brimming with Christmas gift ideas held in the Atrium, and another stocked with an all-vegan lineup of wares popping up at Deakin Edge.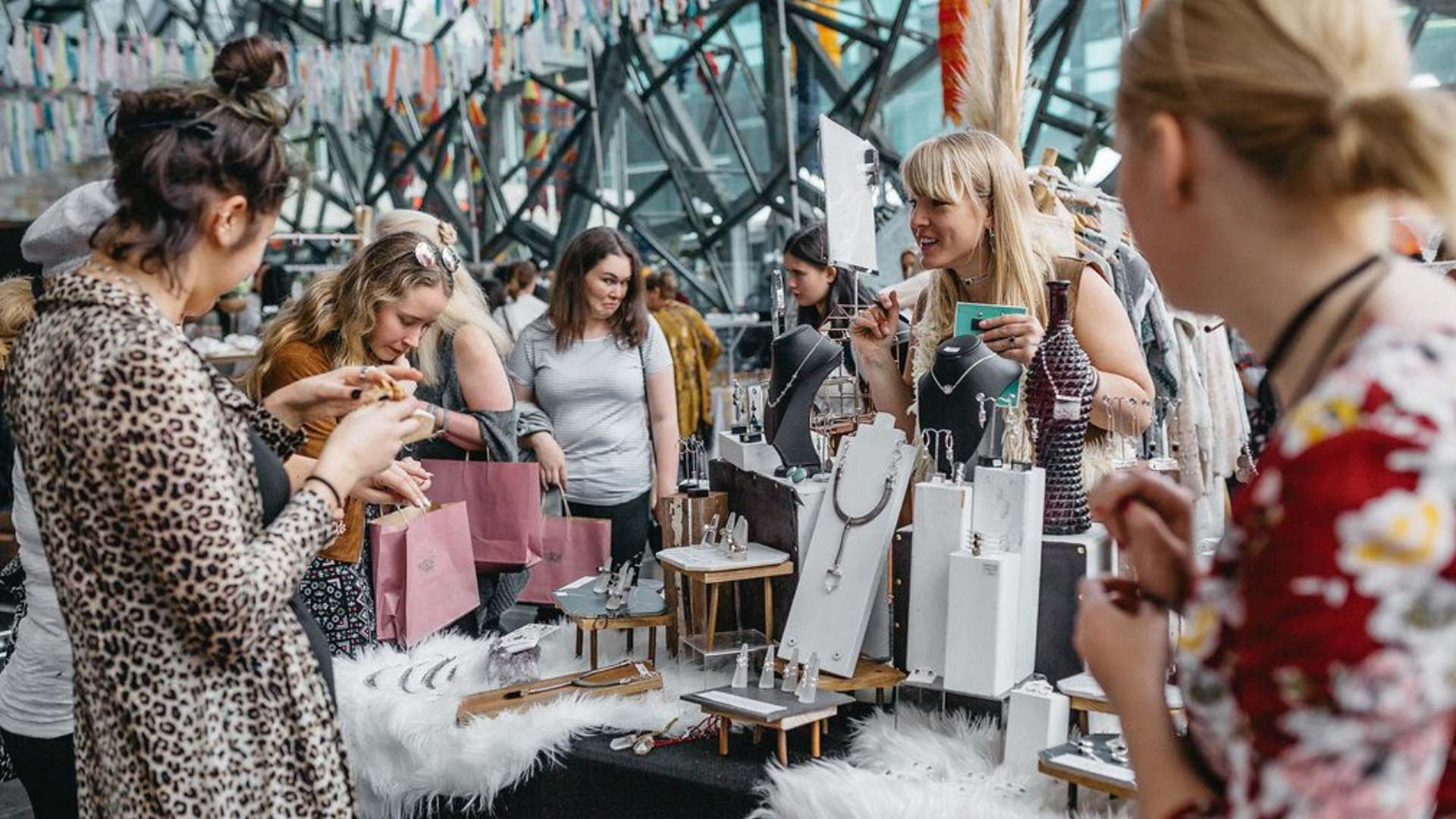 Across both markets, you're in for a day of complete Christmas wanderlust. Shoppers can expect to find a huge array of fashion, jewellery, art and design items, as well as heaps of stalls slinging ethical activewear, accessories and skincare products.
Of course, there'll be lots of tasty things on offer, too, including all the pantry items you need to pull off a top-notch vegan Christmas. While you're there, you can unleash your creative side with a guided workshop on crafting Christmas wreaths or baubles. Plus, there'll be psychic readings, henna artists and hair-braiding pop-ups to further get you in the boho spirit.