ARTS & ENTERTAINMENT
Brush By the Vines Paint n Sip
Australia's largest paint and sip studio has just opened in Melbourne.
UPDATE 29 July, 2021: Brush By the Vines Paint n Sip has reopened and is offering special discounted tickets post Victoria's laster lockdown with $45 tickets for all sessions.
One of the most popular mate-dates over the last few years has been paint and sip studios. If you haven't gotten around to letting your artistic vision flow over a glass of vino, you're in luck as Melbourne has a brand new studio running classes out of Mill Park.
Brush By the Vines was started by events director Mayuri Naidoo and siblings Natasha and Jamie Totino at the beginning of 2020. The North Melbourne studio is Australia's largest licensed paint and sip studio and runs themed classes three to four days a week. Throughout the week, you can find classes teaching you to paint everything from sunflowers to flamingos with a glass of wine in hand. Or you can head to an RnB Fridays session where you'll paint famous musicians accompanied by a live RnB DJ set.
Brush By the Vines session are often booked out days or weeks in advance so organise your crew early to nab a spot.
"We've even had people travel two hours to attend a session. It's crazy, we never thought that in our first months we'd make such an impact on Melbourne, I guess we are doing something right," Jamie Totino said.
You can browse all the upcoming classes via the Brush By the Vine website and plan a trip to reveal your inner Monet.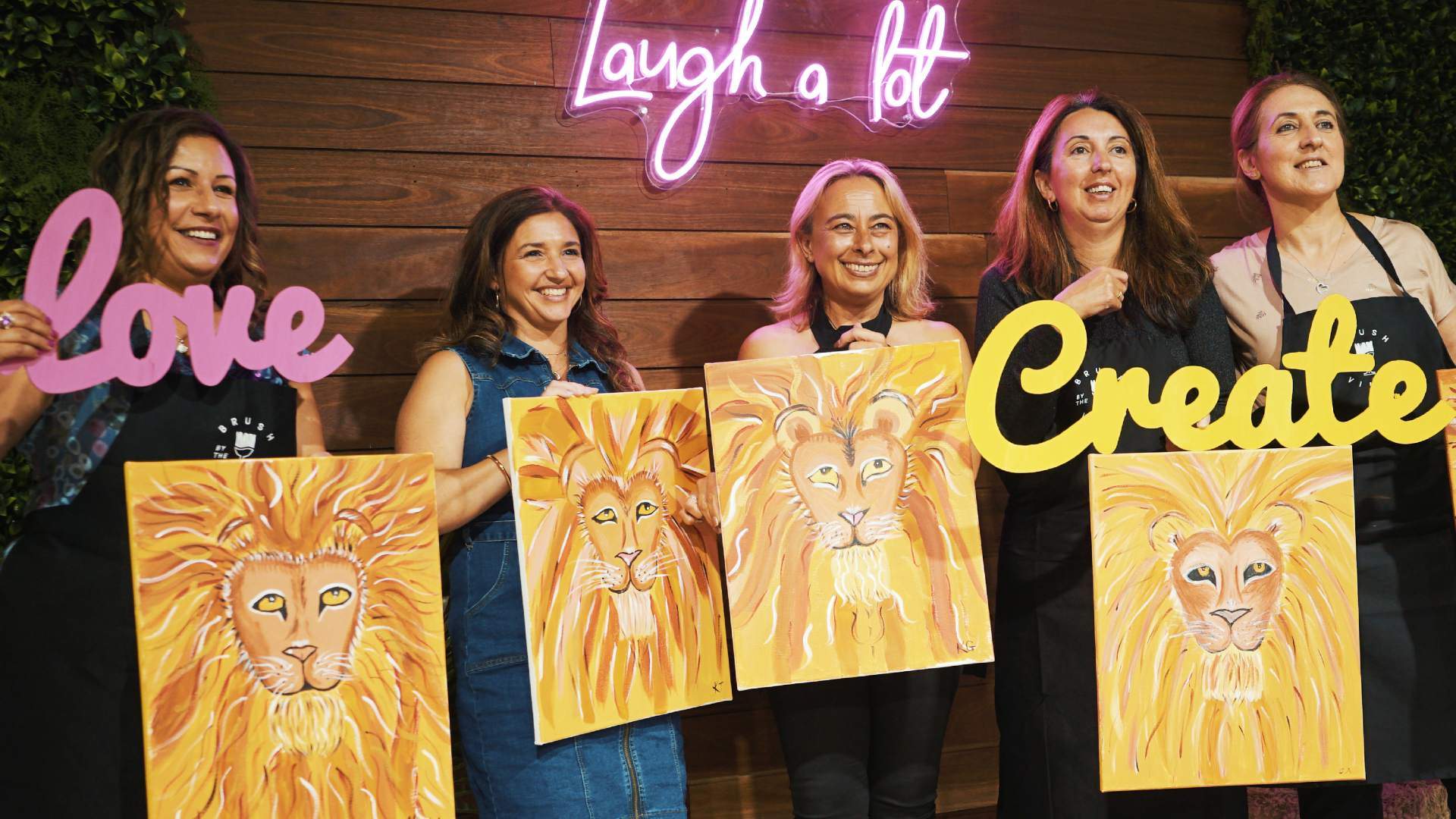 Design & Style

Saturday, December 11 - Saturday, December 11

Heide Museum of Modern Art

Design & Style

Monday, December 6 - Saturday, April 30

Grollo Equiset Garden, NGV International
Food & Drink

Monday, November 15 - Sunday, January 30

Rice Paper Scissors @ Aunty Kim's House

Food & Drink

Wednesday, December 1 - Sunday, February 27

The Provincial Hotel

Food & Drink

Tuesday, November 30 - Sunday, January 2

El Camino Cantina Fitzroy