Bun-Cha
Meet The B.East's lively take on yum cha, celebrating classic hip hop, bubble tea cocktails and tasty things in buns.
Brunswick East's The B.East has long been known for its OTT burger creations and decadent vegan eats, and now its new city sibling Beast CBD is following in the same footsteps. So you can expect to find a very amped-up, burger-inspired menu being plated up as part of the latter's new take on yum cha.
Launching February 3 and running every Thursday night (6pm and 7.45pm), Bun-Cha is the new offering paying homage both to the venue's Chinatown location and The B.East's well-documented love of things in buns.
Each week, $50 will get you a 90-minute yum cha-style roving feast of dishes like cheeseburger sliders and buffalo fried chicken sliders, along with jambalaya arancini, mac 'n cheese croquettes, poutine, wings and southern fried cauliflower. Maple bacon chocolate brownies make for a fittingly lavish dessert, while the soundtrack is set to celebrate the golden era of hip hop.
If you're thirsty, you'll find a menu of specialty bubble tea cocktails to add on; from the Paradisco made with green tea, vodka and passionfruit, to the mango-spiked Gin & Joosh.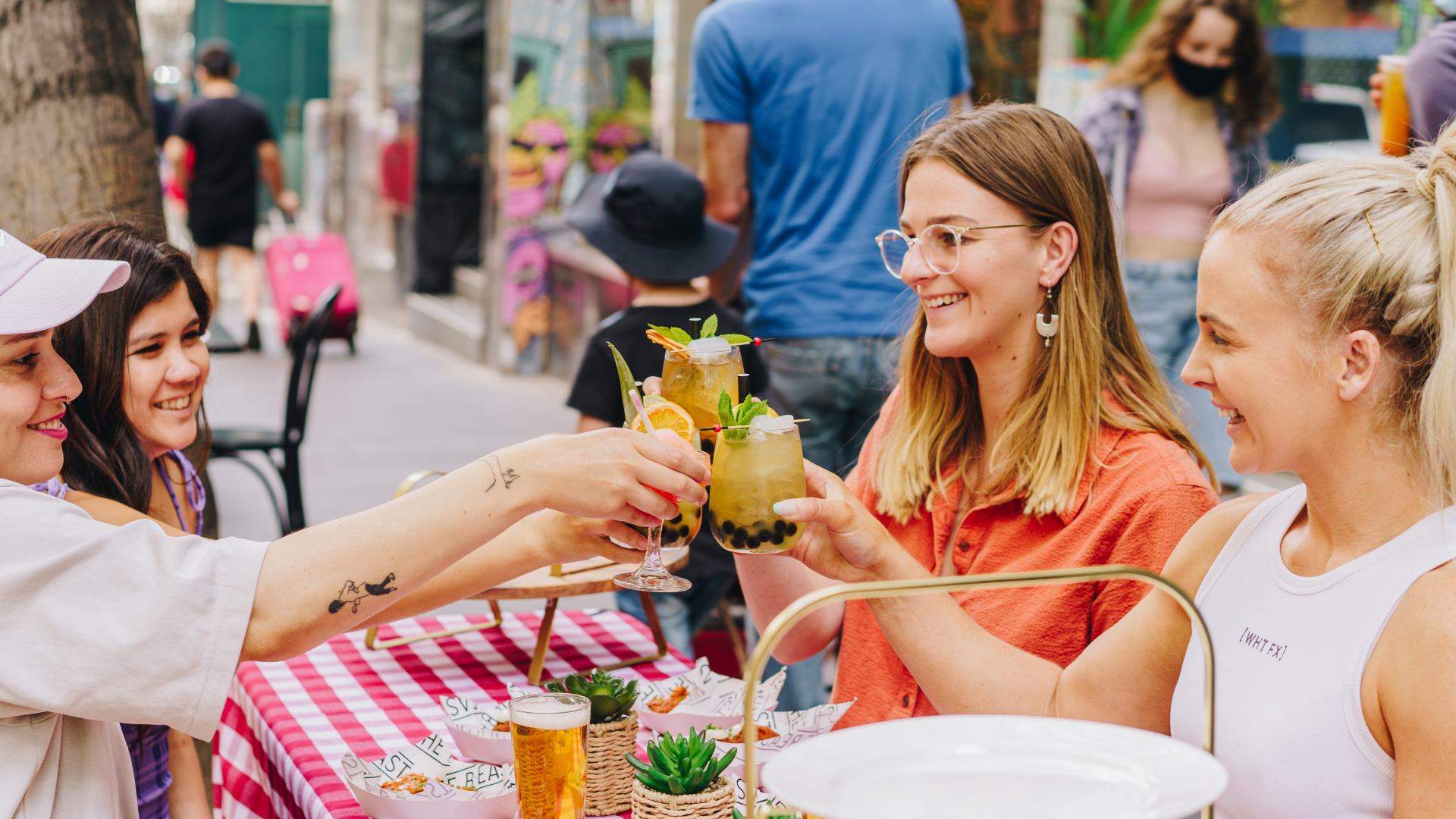 Food & Drink

Saturday, June 4 - Sunday, June 5

Queen Victoria Market

Food & Drink

Friday, May 20 - Sunday, May 22

College Lawn Hotel

Food & Drink

Saturday, May 21 - Saturday, May 21

Mr West Bar & Bottleshop

Food & Drink

Friday, April 22 - Sunday, May 29

Various Melbourne venues
Food & Drink

Sunday, May 1 - Tuesday, May 31

Various locations around Victoria

Food & Drink

Sunday, May 1 - Tuesday, May 31

Various Melbourne venues