Cameo Outdoor Cinema 2022–23
Big releases, retro flicks, choc tops and popcorn — they're all back under the stars in Belgrave this spring and summer.
The beloved Cameo Cinema will once again showcase some of the summer's most talked-about films on its magnificent outdoor movie screen under the stars. Kicking off for the 2022–23 season from Friday, October 28 and screening through the rest of spring and summer, this outdoor film-watching spot will give cinema lovers the chance to relax in deckchairs and beanbags, with craft beer, homemade choc-tops and freshly popped popcorn in hand, for another year. If that's not worth the drive out to Belgrave, then we just don't know what is.
Featuring on the big screen will be a selection of new flicks, starting with Bros and Black Adam to welcome the openair cinema's return. Other upcoming highlights include Mrs Harris Goes to Paris, Black Panther: Wakanda Forever, Glass Onion: A Knives Out Mystery, The Menu and Die Hard.
More flicks, both recent and classic, will join the lineup as well as spring and summer go on.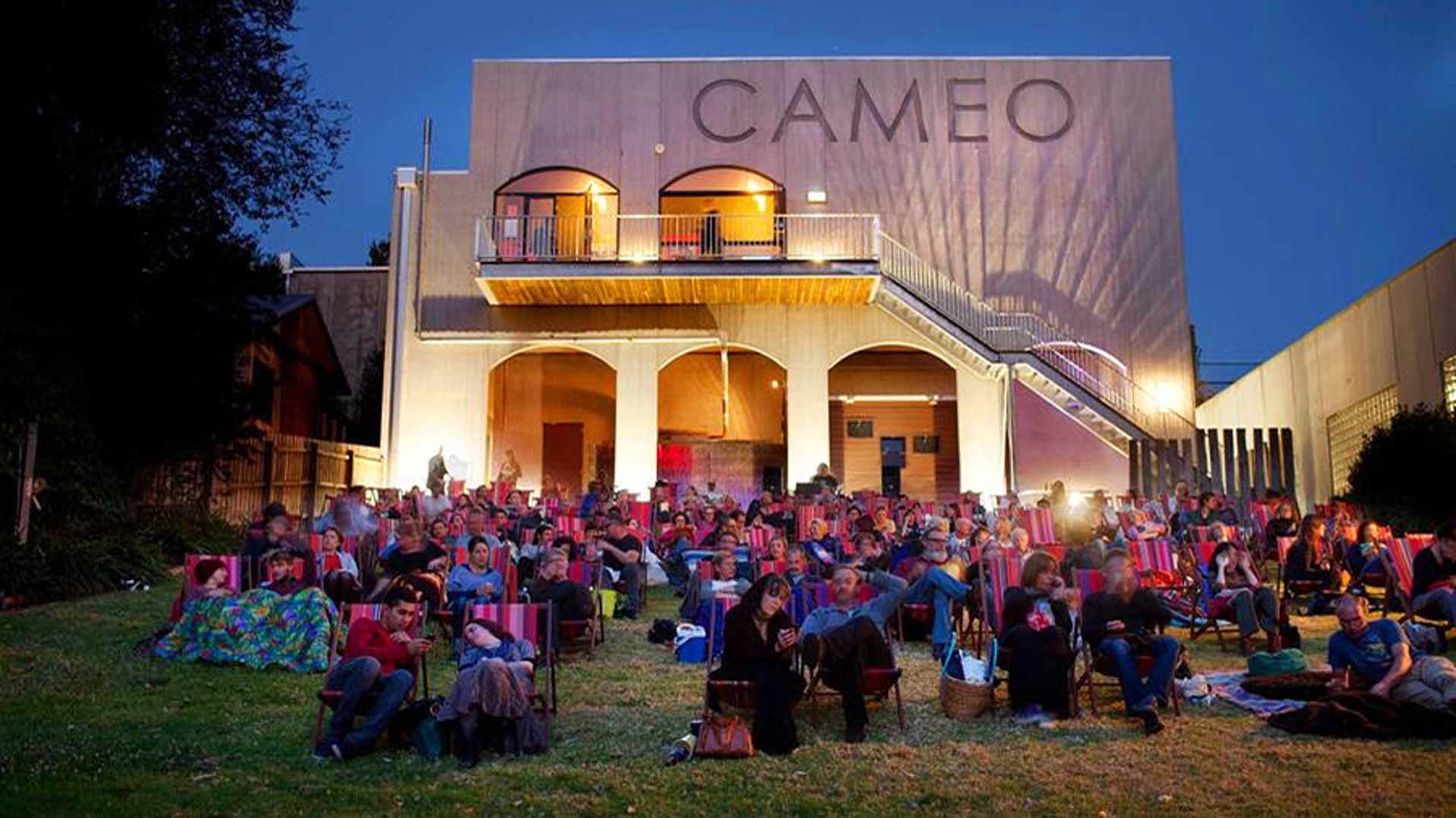 It doesn't hurt that the Cameo concessions are a cut above what you'll find at your local shopping centre multiplex. It has craft beer and boutique wines — and dogs are welcome here, too.
The bar opens an hour before the film starts each night — and remember that sessions are at the mercy of the weather.