CherryHill Orchards Cherry Picking Festival 2022
Lean into summer — hit this Yarra Valley orchard for a day of cherry-picking, picnicking, live tunes and cherry ice cream.
It's that glorious time of year again, when cherries are ripe for the pickin'. The Victorian cherry season is coming in hot, which means your next few months can be spent cruising through picturesque orchards and indulging in a diet of cherry-based everything.
It's also the time when CherryHill Orchards hosts its annual cherry-picking festival, running from Saturday, November 26–Sunday, January 8 at its OG Wandin East orchard, and from Monday, November 14–Saturday, December 24 at its Coldstream location.
Book in for a cherry-picking timeslot, and you'll have two hours to pick and eat your fill of delicious fruit straight from the tree, with any extra take-home haul charged by the kilogram. You can pack your own picnic to enjoy onsite, or let The Posh Palais take care of you with one of its all-inclusive 'Luxe Lounge in the Orchard' picnic set-ups.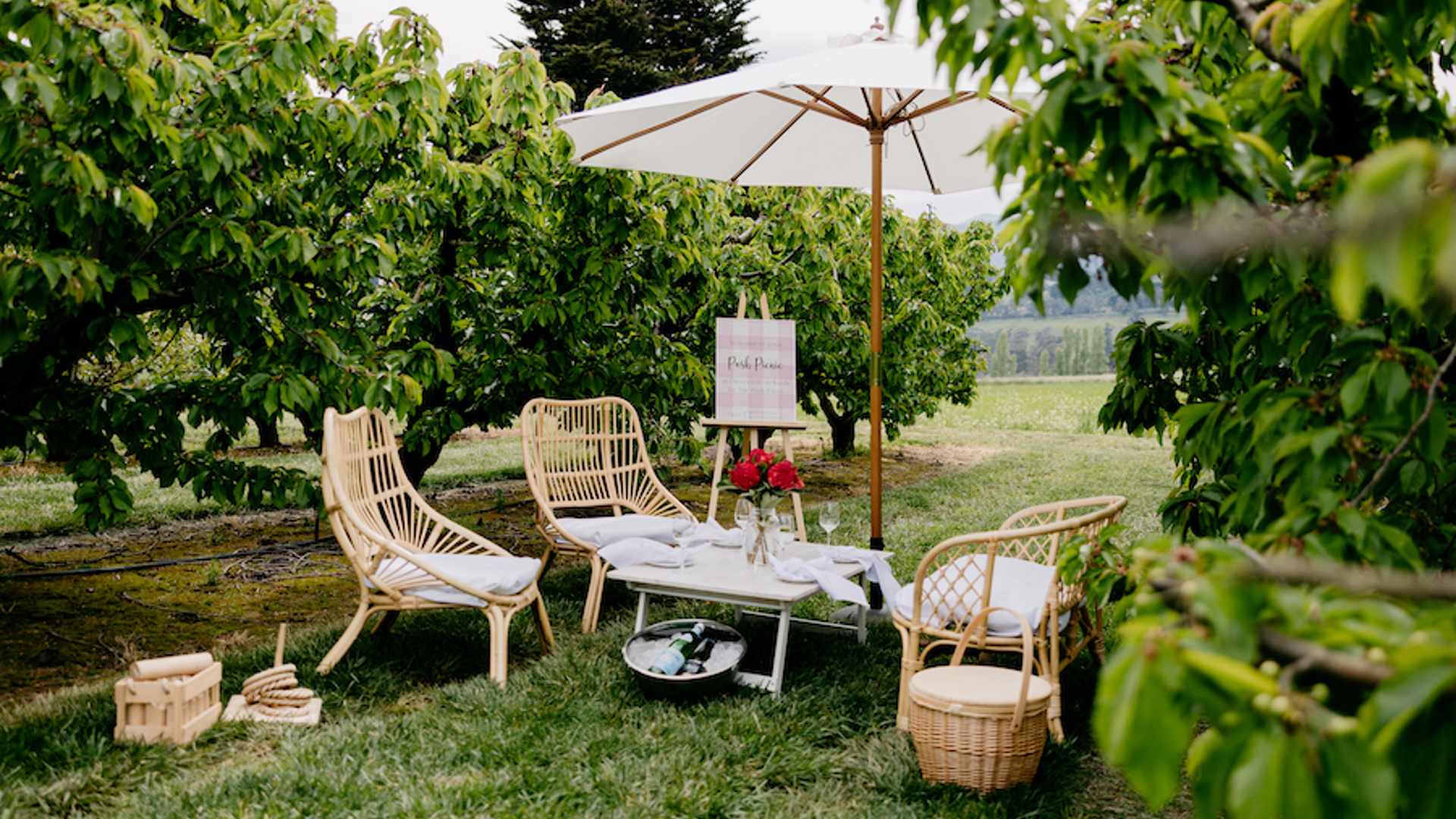 Also hitting the orchard through the festival will be a rotation of food trucks and a program of live tunes, which you can enjoy alongside scoops of CherryHill's famed cherry ice cream. Foodies can shop a range of packaged preserves (think, cherry vinaigrette, sweet cherry syrup and cherry barbecue sauce), and the bar will be stocked with an array of goodies to sip onsite or take home — from cider and shiraz, to cherry spritzers and cherry gin. And don't forget to try the cherry rosella bubble tea, made in collaboration with Top Tea.
Looking to amp up your experience? CherryHill has teamed up with nearby Rochford Wines to offer a wine-tasting, cherry-picking and lunch package; while high-flyers can elevate their visit with a hot air balloon ride and champagne breakfast, thanks to a package offered in conjunction with Global Ballooning.
Adult tickets clock in at $19.50 on weekdays, and $22.50 on weekends and public holidays, with packages and extras available to add on at the time of booking.