Chiharu Shiota: State of Being
Brisbane isn't the only place to see Chiharu Shiota's impressive artworks, with Melbourne's Anna Schwartz Gallery also showcasing the artist's pieces until late July.
In Brisbane until October, a massive Chiharu Shiota exhibition is on display — and it's well worth the trip north. But Melburnians can check out the Japan-born, Berlin-based artist's pieces without hopping on a plane, all thanks to the Anna Schwartz Gallery.
Until Saturday, July 23, the Flinders Lane venue features just-as-stunning works. Red and black are a big feature, colour-wise, as they always are in Shiota's work. String, yarn, wool — they all make an appearance as well. This showcase is smaller, more intimate, but still inescapably striking. Staring at a room filled with dangling, intertwined, labyrinthine threads always will be.
Called State of Being, this exhibition spans both 2D and 3D pieces, including a red sculptural human figure that's being displayed for the first time beneath one of Shiota's wall-to-wall and floor-to-ceiling webs.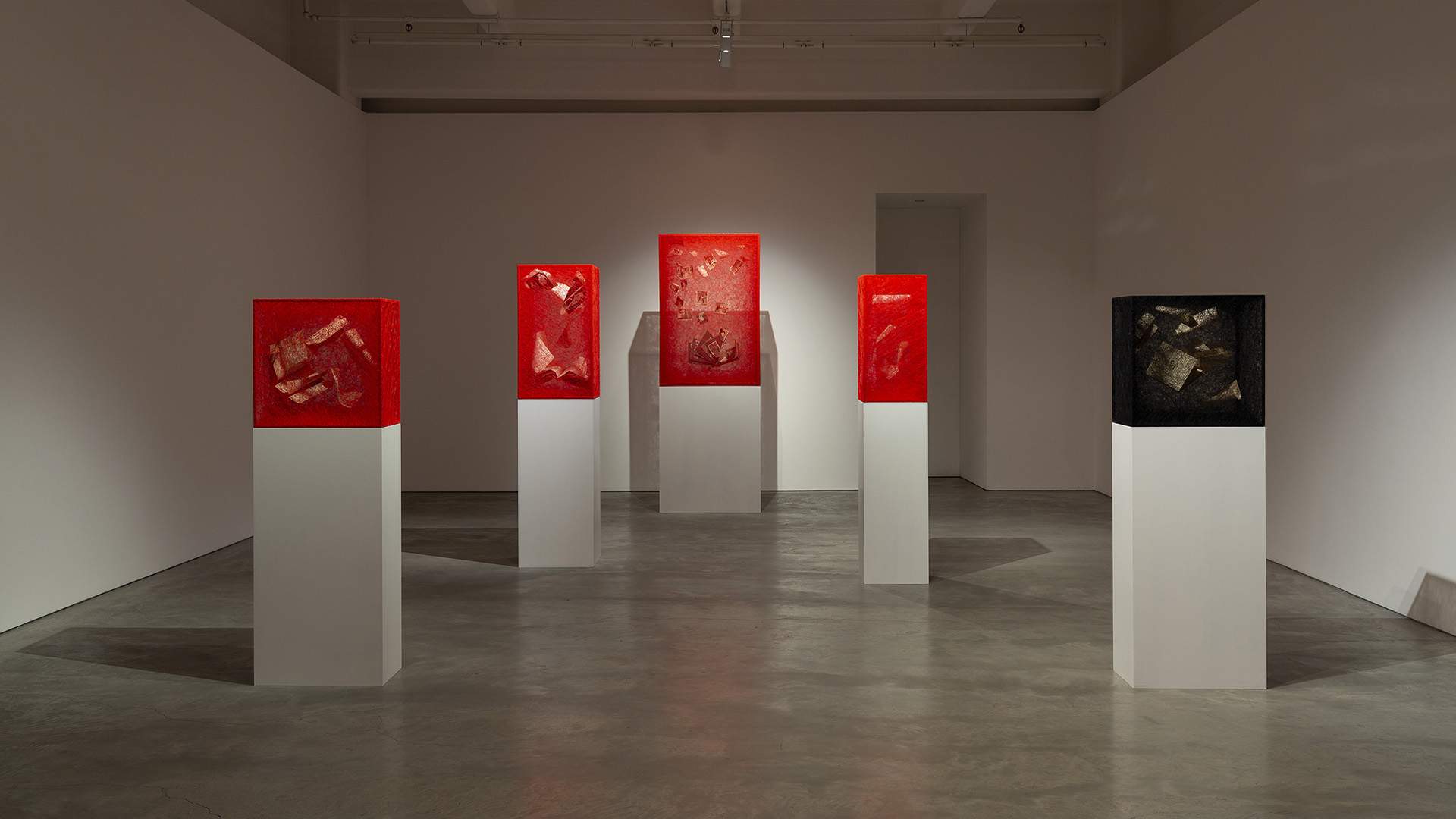 Attendees can also peruse other sculptures, works on canvas and paper — and reclaimed love letters, diaries and photos picked by by the artist at flea markets.
"I believe that we are all connected. Were you able to see the invisible, all human connection is one. Thread from each heart is expressed as words linking us. In the flea market I found old love letters and diaries and although I never met the writer, I felt connected," explains Shiota.