Dark Matters
This exhibition hits Melbourne University's Science Gallery in partnership with European particle physics lab CERN.
Dark matter and dark energy make up 95 percent of the universe, yet we're still not exactly sure what it actually is. Not knowing has never stopped humanity from imagining and probing through art, though — which is exactly what Melbourne University's Science Gallery is doing with the great minds at European particle physics lab CERN through new exhibition Dark Matters.
Co-curated with Monica Bello, Head of Arts at CERN and running until Saturday, December 2, the exhibition presents a range of art and science projects, including from the organisation's international artists' residency program. Their combined purpose: exploring dark matter.
Witness Yunchul Kim's awe-inspiring 50-metre-long sculpture Chroma V, which responds to invisible forces and finds subatomic particles. Or, enter the world of quantum magnetic levitation with Julijonas Urbonas' When Accelerators Turn Into Sweaters, featuring replicas of a section of CERN's Large Hadron Collider transformed into levitating knitting.
UK artists Ruth Jarman and Joe Berhardt's The View from Nowhere combines theoretical physics discussions with footage filmed in CERN's workshops, and Suzanne Treister's Scientific Dreaming showcases science-fiction stories written by CERN and University of Melbourne scientists.
Australian talent also shines with Jon Butt's µ Muography, a DIY particle detector and art generator that gets cosmic particles creating delicate artworks and soundscapes — plus, there's In This Room. Everywhere from writer Alicia Sometimes and engineer Andrew Watson, which immerses through sound while pondering dark matter's mysteries.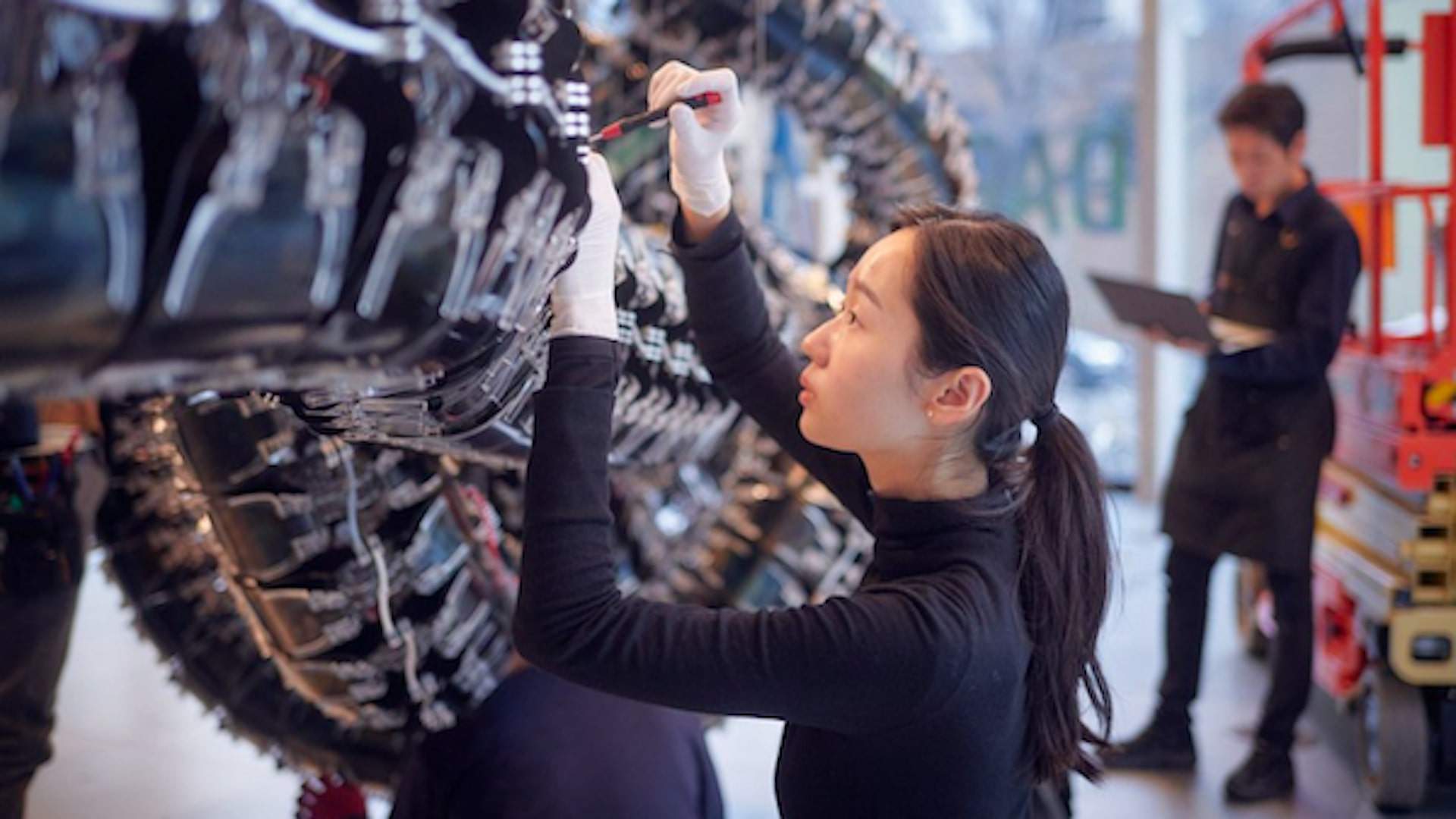 Images: Science Gallery Melbourne.
Concrete Playground Trips
Book unique getaways and adventures dreamed up by our editors