FOOD & DRINK
Free Coffee
Toby's Estate Coffee Roasters is handing out freebies to celebrate the launch of its new single-serve instant coffee.
Australian specialty coffee brand Toby's Estate has just dropped a new line of single-serve instant coffee bags, aiming to improve the quality of instant coffee — and provide a product for both coffee aficionados and casual drinkers. To get you on board, a pop-up is happening at Southern Cross Station this weekend, where you can get yourself a free sample and enter into the draw to win a year's supply of coffee.
The single-serve coffees come in two flavour profiles: 'The Next Frontier', with hints of dark chocolate and toffee; and 'Forbidden Planet', for the more fruity taste of strawberries and milk chocolate. You can give them a try from 9am–1pm — or until Melbourne's coffee lovers drink them all — on Saturday, February 22.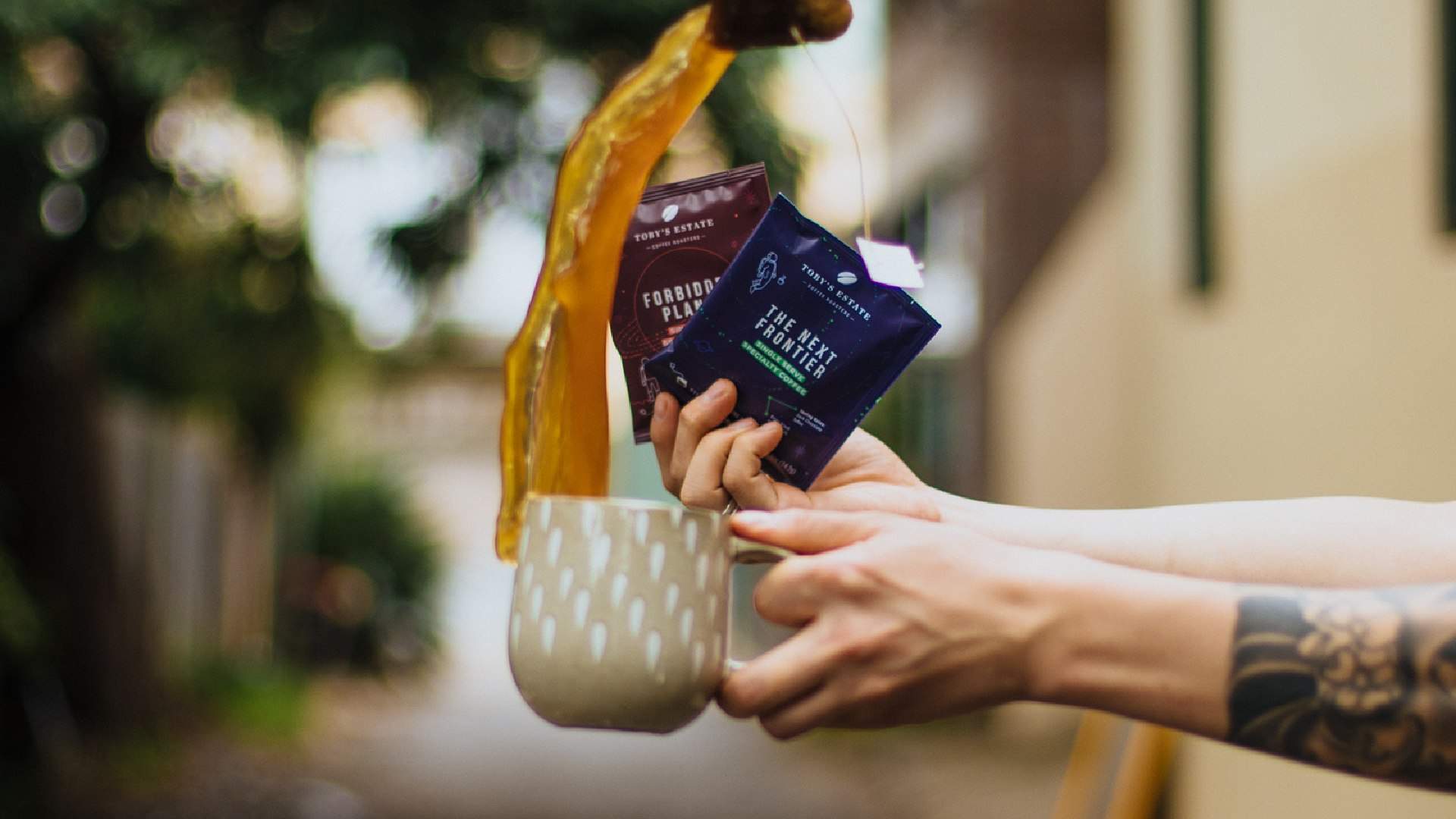 In a time when "single use" is a hot topic, it'll be interesting to see how people take to the concept of individually packaged, one-use-only coffees, — even though the bags are 100-percent biodegradable and the outer packaging is made from renewable and compostable materials.
Of course, it can't be denied that a cheap and quick coffee option that actually tastes good wouldn't go astray in most office kitchens.
Food & Drink

Saturday, November 6 - Sunday, January 30

Port Melbourne Dog Beach

Food & Drink

Saturday, October 23 - Saturday, October 23

Southern Cross Lawn, Royal Botanic Gardens

Food & Drink

Friday, September 24 - Sunday, October 31

The Cornish Arms Hotel

Food & Drink

Thursday, October 28 - Sunday, October 31

Adelphi Hotel

Food & Drink

Friday, November 5 - Sunday, May 29

Crown Riverwalk
Food & Drink

Friday, October 22 - Sunday, February 27

QT Melbourne

Food & Drink

Thursday, October 21 - Friday, November 26

Secret Melbourne location