Ghost Stories — Realscape Productions
This spooky UK stage hit is unleashing its chills and thrills upon Melbourne.
UPDATE Friday, September 16: Due to unforeseen circumstances, the show's Melbourne launch has been rescheduled to Tuesday, September 20, and its overall run extended. The September 16 and 17 shows have been postponed to November 4 and 5, respectively, with ticket exchanges and refunds available via the website. The following has been updated to reflect the changes.

If you're the kind of Melburnian who dedicates the entire month of October to all things spooky, then you'll want to make a date with the latest acclaimed stage show that's heading Australia's way. Sure, Ghost Stories will start its local season in September, but it's definitely arriving at the right time of year for bumps, jumps and unleashing eerie tales.
Hitting our shores for the first time, Ghost Stories will bring its thrills and chills to the Athenaeum Theatre between Tuesday, September 20–Sunday, October 30. And, it'll be doing so with the team behind a couple of other unsettling recent experiences: Melbourne-based Realscape Productions, who've been responsible for shipping container installations Seance, Flight and Coma, plus a number of horror audio experiences since 2020.
Created, written and directed by Andy Nyman (Derren Brown) and Jeremy Dyson (The League of Gentlemen), and first staged in the UK back in 2010, Ghost Stories offers exactly what its name suggests. Leading the charge is fictional Professor of Parapsychology Phillip Goodman, who takes audiences through three of his cases. If it sounds familiar even though the production hasn't ever made it to our shores as yet, that's because Ghost Stories was turned into a film with The Office, The Hobbit and Sherlock star Martin Freeman a couple of years back — and also featuring Nyman as Goodman.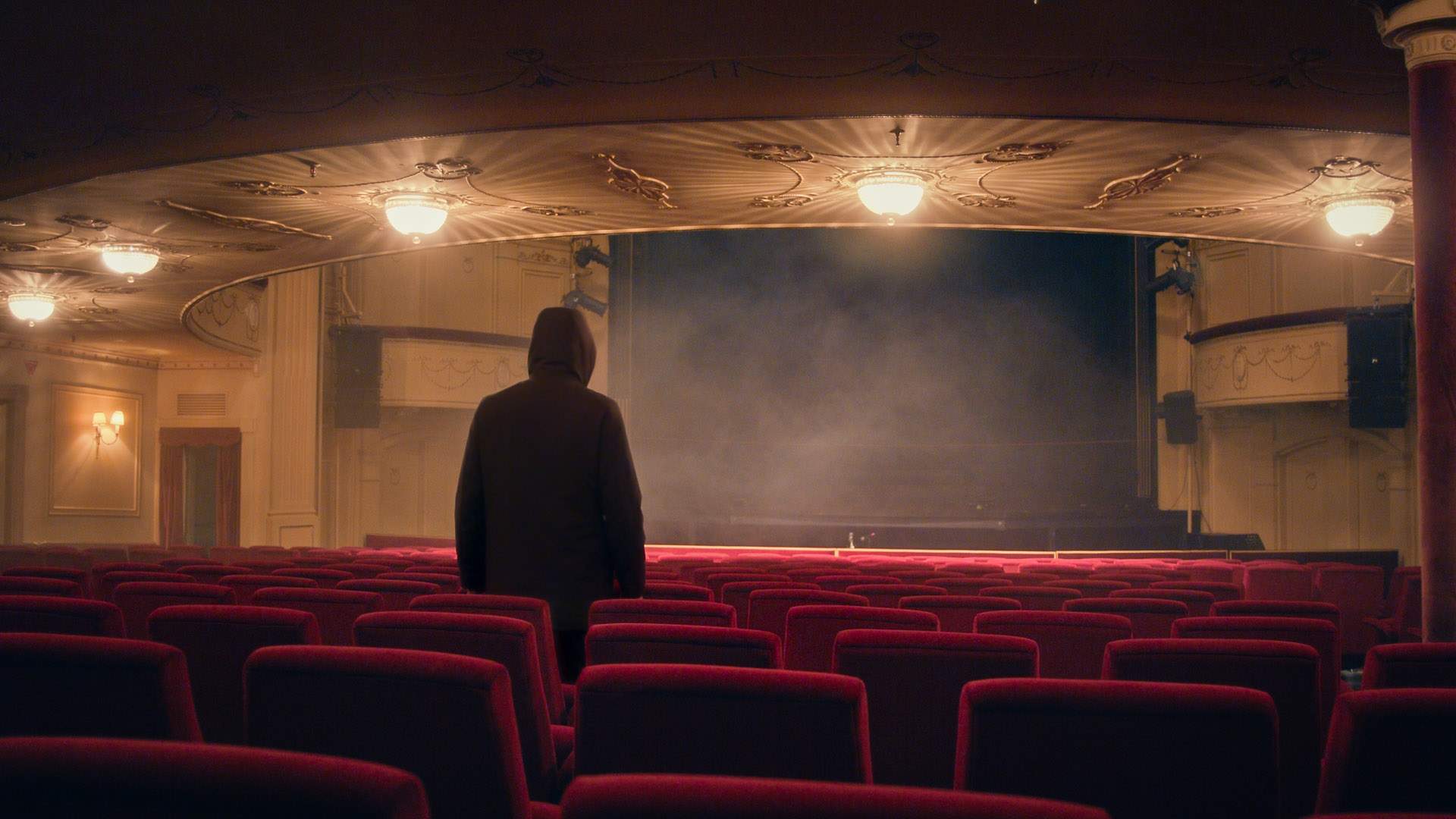 This is the type of show where the less you know going in, the better. You want to experience those frightening tales afresh, after all. Audience members have been known to physically jump in their seats while they're watching, too, which is part of the point.
Ghost Stories has been likened to watching a horror movie play out on stage — so if you that sounds like your ideal way to spend 80 minutes, prepare to be in your element. If you're easily scared, you probably already know to stay away.
For its Melbourne run, Ghost Stories will star playwright and actor Steve Rodgers (Savage River, Kenny) as Professor Phillip Goodman, and also feature Jay Laga'aia, Darcy Brown and Nick Simpson-Deeks.