Since Dark Mofo first introduced House of Mirrors back in 2016, the installation has sat at the top of everyone's must-do list. Created by Australian installation artists Christian Wagstaff and Keith Courtney, it's exactly what it sounds like: a walkthrough space filled with reflective surfaces that will not only strands you in a maze of your own image, but turns your likeness into a kaleidoscope.
After touring the country, the world's largest travelling mirror maze has returned to Hobart's Museum of Old and New Art. The installation was unveiled in late 2020 as part of the museum's post-pandemic revamp and reopening.
Is it fun, creepy or both? Wander through the disorienting, perception-altering, panic-inducing, optical illusion-based labyrinth and decide for yourself. The modern, minimalist twist on the fairground classic features 40 tonnes of steel and 15 tonnes of mirrors — with no added gimmicks, no special effects, no soundtrack or soundscape.
If your trip down to Tasmania coincides with this year's Dark Mofo celebrations, check out our round up of the best things to eat, see and do on the island during the winter months.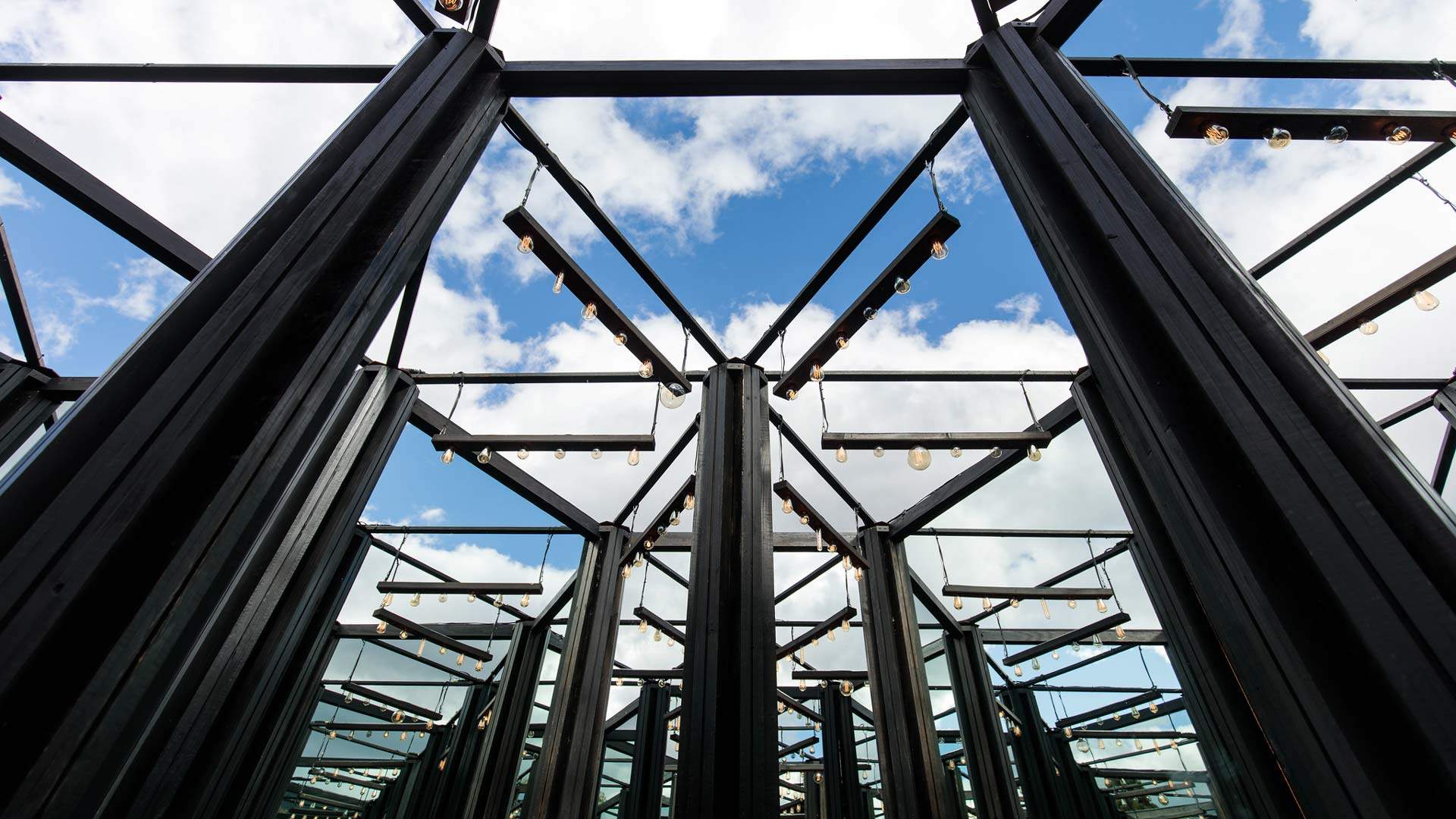 House of Mirrors is open from 10am–5pm Friday–Monday.
Images: House of Mirrors (2016), Christian Wagstaff and Keith Courtney. Photo by MONA/Jesse Hunniford, courtesy of MONA, Hobart, Tasmania.