Imaginaria 2022
Explore echo light chambers, bound your way into giant bubbles and wander between shimmering digital vines at Docklands.
Sometimes, we all need to get a little lost. We need to leave our comfort zones and go wandering through an otherworldly realm. We need to play with echo light chambers, bound our way into giant bubbles, wander between shimmering digital vines and take a leap into a three-metre abyss, too, and just completely forget about our day-to-day troubles while we're moseying around a multi-sensory installation.
If all of that sounds like your idea of heaven at the moment, it's now a reality in Melbourne again until Sunday, November 6. Imaginaria has brought its immersive playground for kidults and children alike back to The District Docklands, setting up shop through winter and the bulk of spring.
Over past seasons, more than 100,000 people have caught Imaginaria — and it's always impressive. And, whether you made a visit during one of the installation's its past runs, there's plenty to tempt you along this time. Get ready for an echo light cave that responds to your movements, a giant bubble filled with hypnotic imagery, a secret garden and a light maze. Each one helps fill out a 900-square-metre space that's made up of different structures, each boasting lights, sounds and smells.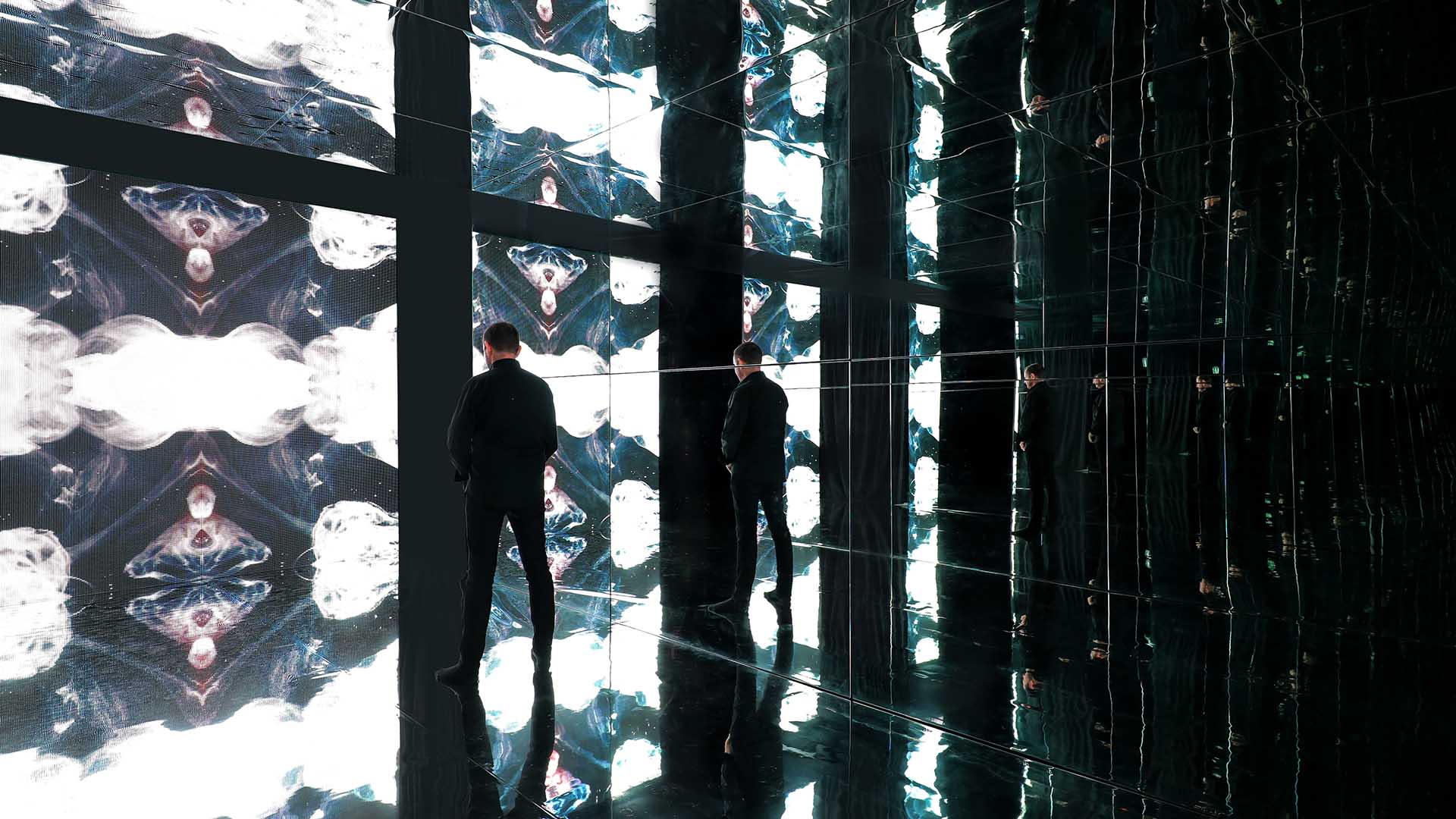 And yes, you'll still take your shoes off first, before exploring Imaginaria's new otherworldly realm.
Melbourne's latest dance with Imaginaria is a choose-your-own-adventure kind of experience again, so you can spend 15 minutes skipping through or take your time.
Open to all ages, it has capacity limits and strict hygiene measures, with tickets starting at $23.95 a pop for adults.