FOOD & DRINK
Meeniyan Garlic Festival 2020
You'll find garlic beer and garlic ice cream (and definitely no vampires) at this huge out-of-town festival.
If you're a fan of all things garlic, you'll find yourself in excellent company with a visit out to Meeniyan on Saturday, February 15. That's when the famed annual Meeniyan Garlic Festival sees over 8000 punters descend on the Gippsland town for a jam-packed day of garlic-infused fun.
This year's food program is as big as ever, with a sprawling lineup of chef appearances, markets, talks and events to tempt just about every palate. Oh, and over two tonnes of garlic.
Catch garlic-driven cooking demonstrations from the likes of Hogget's Kitchen's Trevor Perkins, The Grove Gippsland's Antony Ellis and Gippsland Food Ambassador Alejandro Saravia (Pastuso), and try garlic-infused products including milkshakes, beer, scones and coffee at the dedicated garlic marketplace.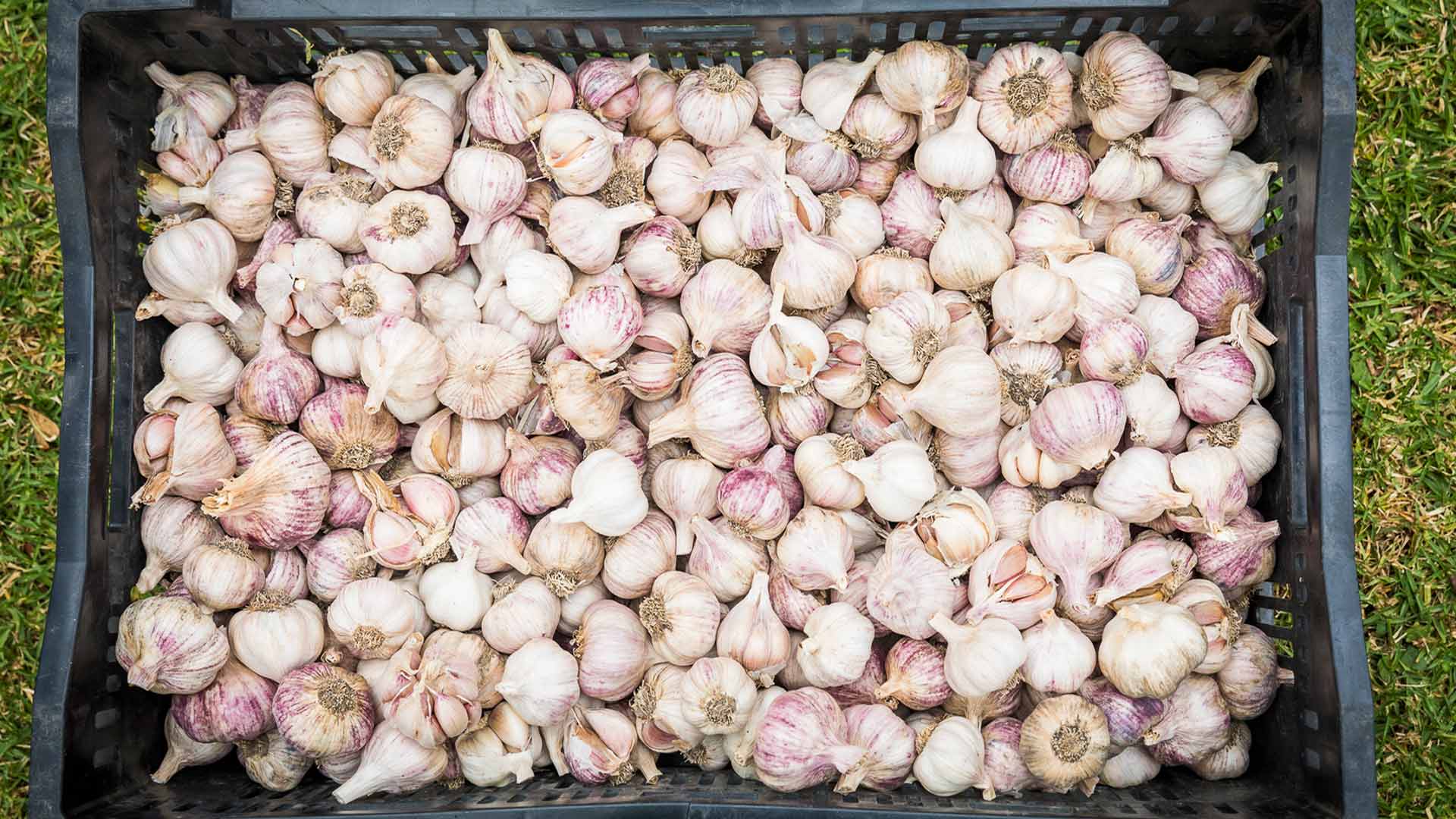 The town's Main Street eateries will be getting into the spirit, too, with a slew of special festival offerings — including garlic ice cream at The Meeniyan Store — and a Garlic Feast will take place the following day on Sunday, February 16 from 12–4pm.
What's more, you can load up on all sorts of knowledge with a series of talks and presentations led by the team at The Garlic Institute. They'll cover everything from garlic's many health benefits through to how to get started as a commercial grower.
Meeniyan Garlic Festival runs from 9am–4pm.
Food & Drink

Saturday, October 2 - Saturday, October 2

The Everleigh

Food & Drink

Friday, September 24 - Sunday, October 31

The Cornish Arms Hotel

Food & Drink

Monday, September 13 - Sunday, October 31

Online

Food & Drink

Thursday, September 9 - Friday, October 1

Online