Moonlight Cinema Melbourne 2022–23
Moonlight Cinema is back for another huge summer of cinema under the stars.
If nothing says Christmas to you like catching a festive film under the stars, ideally while kicking back on bean beds and eating a picnic, then Moonlight Cinema's November and December 2022 program has you firmly in its sights. The beloved Australian outdoor movie-viewing setup is back for another summer, and it's kicking off with a heap of recent big-name flicks — plus a couple of weeks of the merriest pictures that it can find.
Fresh from revealing its dates for the summer 2022–23, Moonlight Cinema has now locked in its first titles, with the openair picture palace heading to Melbourne's Royal Botanic Gardens from Thursday, December 1–Sunday, March 26. The lineup kicks off with Billy Eichner's gay rom-com Bros, and also includes Top Gun: Maverick, Smile and Ticket to Paradise — plus Don't Worry Darling, Elvis and Minions: The Rise of Gru.
Yes, there's a throwback session of Grease in the first part of the program as well – because retro flicks are always a big part of this event — and then the festive fun begins. Yes, Elf, Home Alone, The Holiday and How the Grinch Stole Christmas are on the lineup. So is Die Hard twice and Love Actually a whopping three times.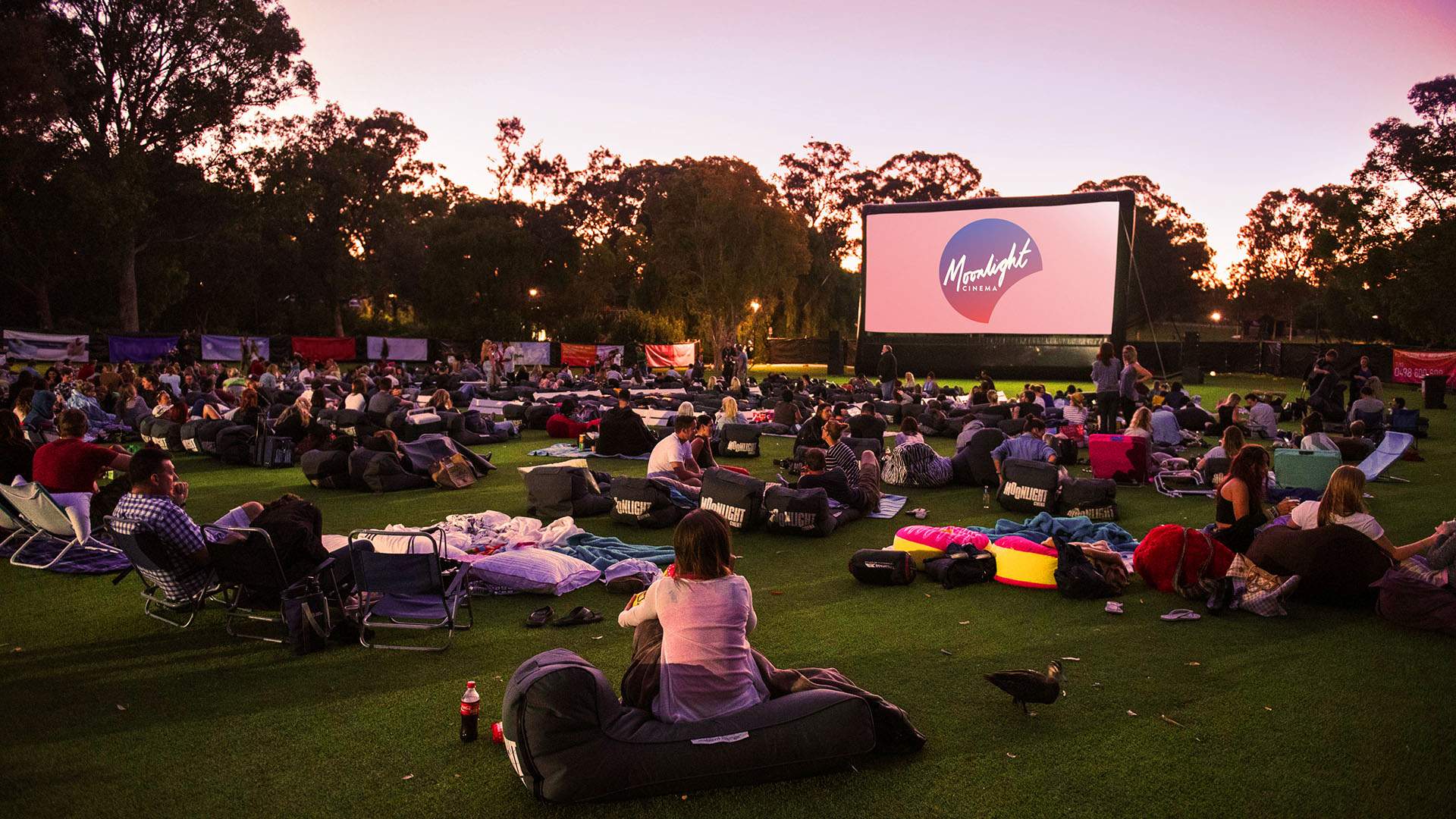 To wrap up December, there's also a preview session of Steven Spielberg's new release The Fabelmans, culinary thrills with The Menu and a preview of Australian drama Blueback — plus the family-friendly Lyle, Lyle Crocodile and Whitney Houston biopic I Wanna Dance with Somebody. The rest of the Moonlight lineup will drop month by month.
Nosh-wise, Moonlight Cinema will again let you BYO movie snacks and drinks, but the unorganised can also enjoy a plethora of bites to eat from food trucks — perfect, messy treats made for reclining on bean beds.
There'll be a VIP section for an extra-luxe openair movie experience, a beauty cart handing out samples, and dogs are welcome at — there's even special doggo bean beds, and a snack menu for pooches.