Night Noodle Markets 2022
The famed food fest is back to help you wrap up spring with 18 nights of hawker-style dishes, smoky aromas and live music.
Birrarung Marr is set to come alive with smoky scents and a smorgasbord of Asian flavours, when the Night Noodle Markets make their much-anticipated return to our culinary calendar from Thursday, November 10–Sunday, November 27.
Get ready to spend 18 spring nights tucking into a range of street food bites from a wide array of hawker-style stalls. On the menu: perennial favourites Hoy Pinoy, Flying Noodles, May's Malaysian Hawker, Wonderbao, Gelato Messina and Twistto, mainstays of the Night Noodle Markets' tours around the country. That means you'll be feasting on everything from noodles and dumplings to bao and desserts, spanning options from local, interstate and nationwide eateries — and also including vegan, vegetarian, gluten-free and Halal picks.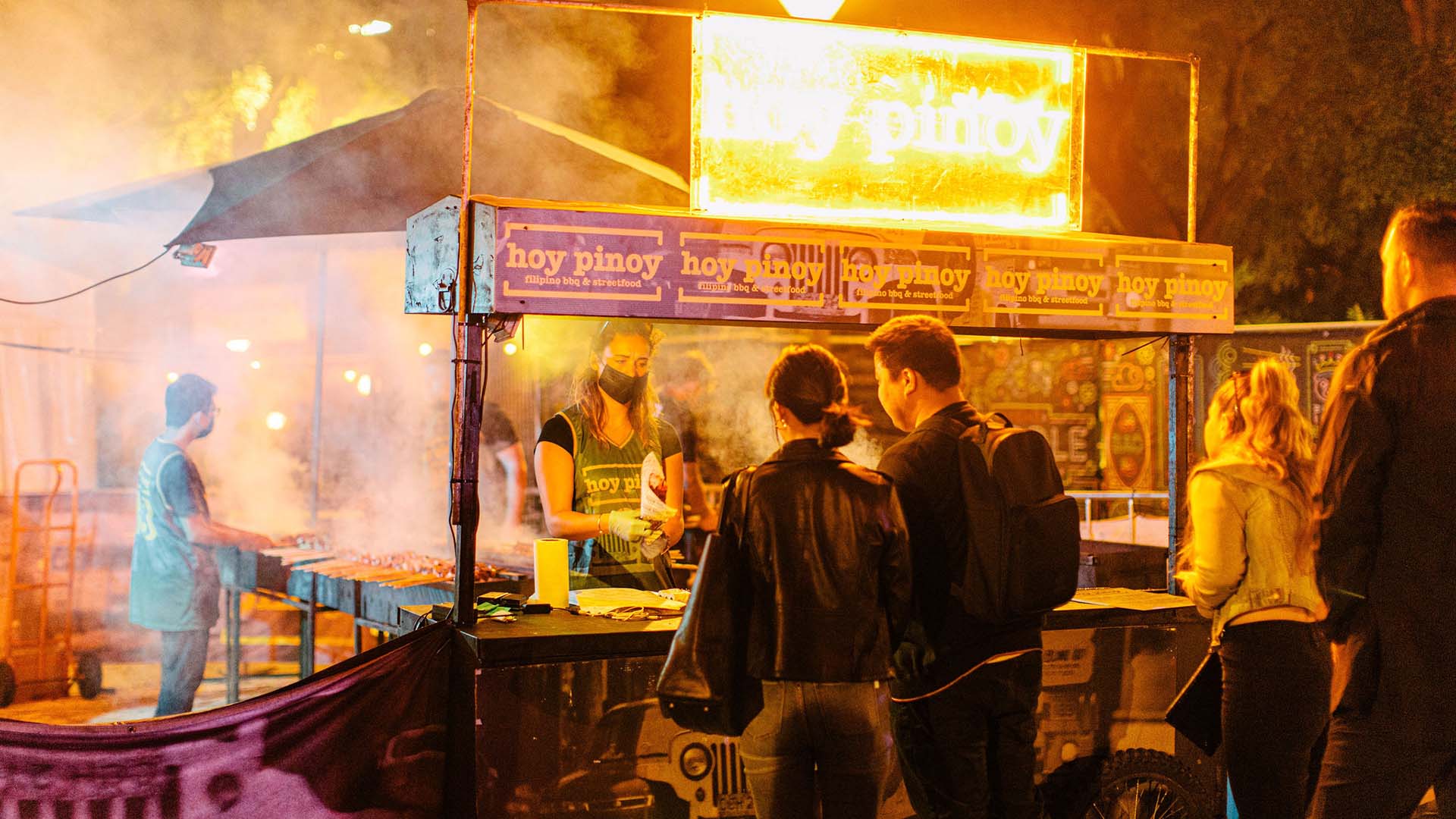 Also setting up shop for this year is Brendan Pang's West Australian dumpling spot Bumplings, courtesy of a Mazda x Bumplings stall. Due to the Mazda part, the dumplings will be paired with an exclusive Soul Red Crystal sauce that's inspired by Mazda's red body colour.
Windsor's My Miyagi will be dishing up a bespoke Japanese menu, while Calabang's calamari, Bangkok Street Food's Thai wares and Roll Up's roti rolls are also all on the lineup.
Taking care of the drinks offering, there'll be a Stomping Ground beer garden, a Cointreau margarita kombi bar, an Aperol spritz zone and a Rekorderlig cider dome. Plus, you can get sipping without the future hangover at the Dan Murphy's Zero% Bar — following on from the bottle-o chain's alcohol-free Melbourne venue and serving only non-boozy beverages.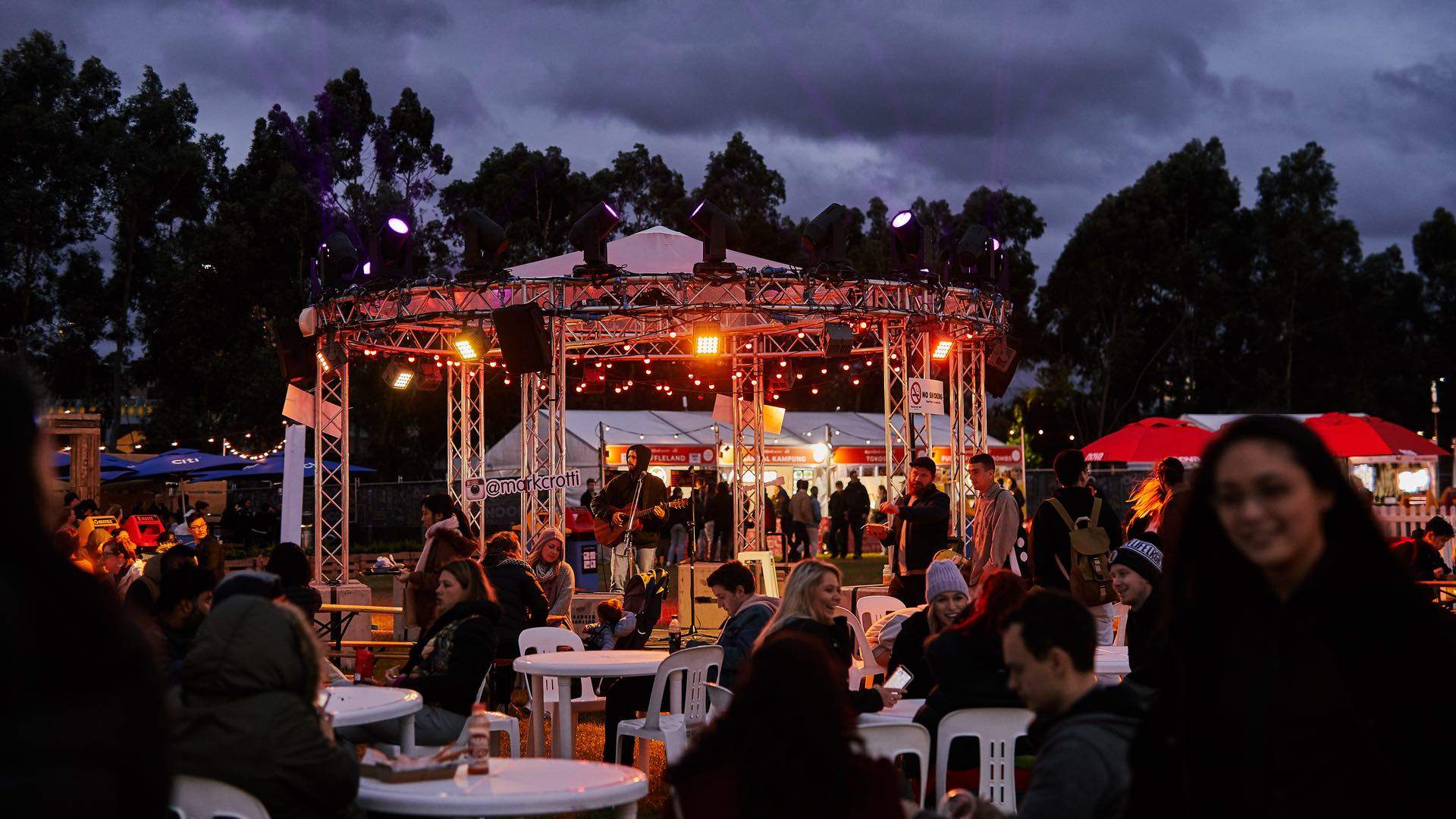 Live entertainment and lion dances are set to dazzle while you eat. And, you'll be able to bring your pets along — there'll even be doggy noodle boxes for them to enjoy.
The markets will be open from 5–9pm Monday–Tuesday, 5–10pm Wednesday–Thursday, 5–11pm on Fridays, 4–10pm Saturdays and 4–9pm on Sundays, giving you ample chance to head by.