FOOD & DRINK
Port Phillip Mussel & Jazz Festival 2020
Music and six tonnes of molluscs return to South Melbourne Market.
Time flies when you're slurping up mussels and listening to the sounds of jazz, as the folks at South Melbourne Market well and truly know. The Coventry and Cecil corner mainstay has been celebrating both for seven years now at its annual festival.
The latest will take place on March 7 and 8, with the Port Phillip Mussel & Jazz Festival returning to serve up a mollusc-focused street party. Oh, and more than six tonnes of mussels. It's free, it'll fill your stomach with locally sourced seafood, and it'll offer up a feast of other treats, including sweets, tipples and dance-worthy tunes.
When it comes to enjoying the tasty sea creatures, Claypots, Köy, Paco y Lola, Simply Spanish and Bambu are just some of the eateries popping up — and whipping up an array of different mussel dishes. Seafood lovers will be able to dive into everything from mussel paella to wok-cooked drunken mussels. And you'll be eating for a good cause. The shells will be collected by Shuck Don't Chuck and used to help restore Port Phillip Bay's shellfish reefs.
Taking care of the entertainment are local singer Loretta Miller, Alma Zygier, La Nuit Blanche, Margie Lou Dyer and a New Orleans-inspired seven-piece called the Horns of Leroy.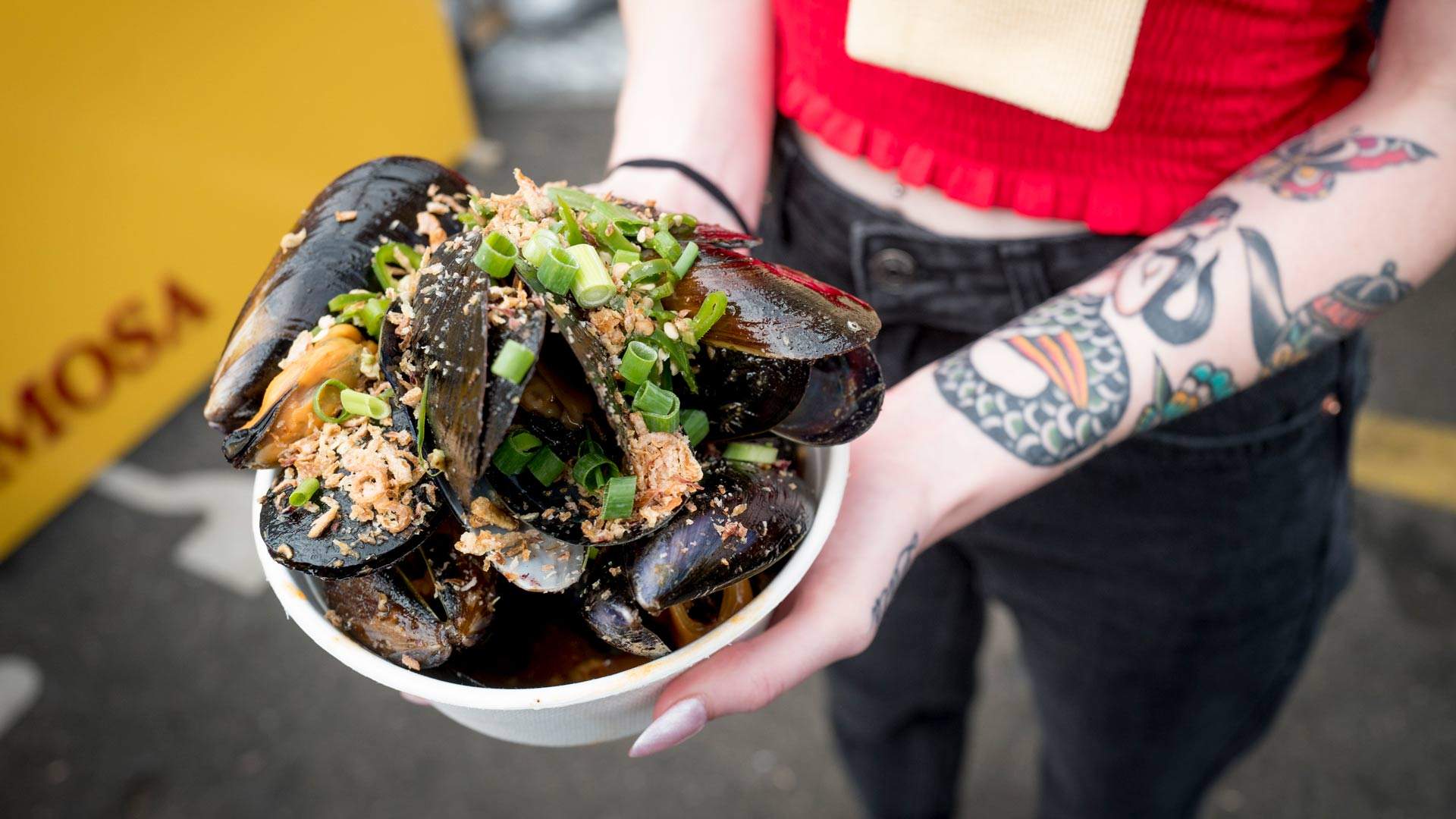 Port Phillip Mussel & Jazz Festival runs from 12–10pm on Saturday and 12–8pm on Sunday.
Image: Simon Shiff.
Food & Drink

Saturday, October 16 - Saturday, October 16

Terror Twilight

Food & Drink

Saturday, October 23 - Saturday, October 23

Southern Cross Lawn, Royal Botanic Gardens

Food & Drink

Thursday, October 28 - Sunday, October 31

Adelphi Hotel

Food & Drink

Thursday, September 2 - Saturday, October 30

Online