So Frenchy So Chic 2022
Spend an afternoon at Werribee Mansion drinking champagne, eating cheese, listening to French music and frolicking on the lawn.
Fancy prancing through fields laced with the charm of provincial France? It's just casual summer weekendery when So Frenchy So Chic is in town.
The ever-popular one-day French festival is waltzing back to Melbourne's Werribee Park Mansion on Sunday, February 13, and celebrating its tenth anniversary in the process. If you haven't been before, expect an entire afternoon of French-inspired niceties, including (but not limited to) gourmet picnic hampers, tartlets and terrines, and offensively good wine — all to a chill French soundtrack.
So Frenchy hinges around a solid lineup of eclectic artists, with taking cues from France as much of a focus this year as showcasing French talents. Heading the 2022 bill is the YÉ-YÉ 2.0 project, which features Australian female artists performing new interpretations iconic 60s French pop music, and will see Ali Barter and Nadeah take to the stage. In another big highlight, Mick Harvey and the Intoxicated Men — which includes JP Shilo, Dan Luscombe, Glenn Lewis, Hugo Cran and Xanthe Waite — will play the songs of Serge Gainsbourg.
Also on the lineup is up French Nigerian singer-rapper Féfé, who'll be supported by Melbourne's Cookin' on 3 Burners; French Australian singer, songwriter and producer Lili Alaska; and DJ sets by Mike Guerreri, DJ Frank Rodi and So Frenchy festival founder Jean-François Ponthieux.
If you're not the most organised of picnickers, So Frenchy is putting on the works again with fancy picnic hampers, cheese plates and other French food fare; think: oysters, lobster rolls, croque monsieur, crème brûlée and crêpes. In Melbourne, Frederic Bistro, Milk The Cow, L'Hôtel Gitan and chef Romu are doing the honours.
And of course, there'll be plenty of Champagne Lanson, French beer, cocktails, and rosé, red and whites wines as well.
Early bird tickets are now on sale for $82 a pop. If you've got kids, you'll be happy to know that the whole thing is very family-friendly, and children under 12 can get in for $22.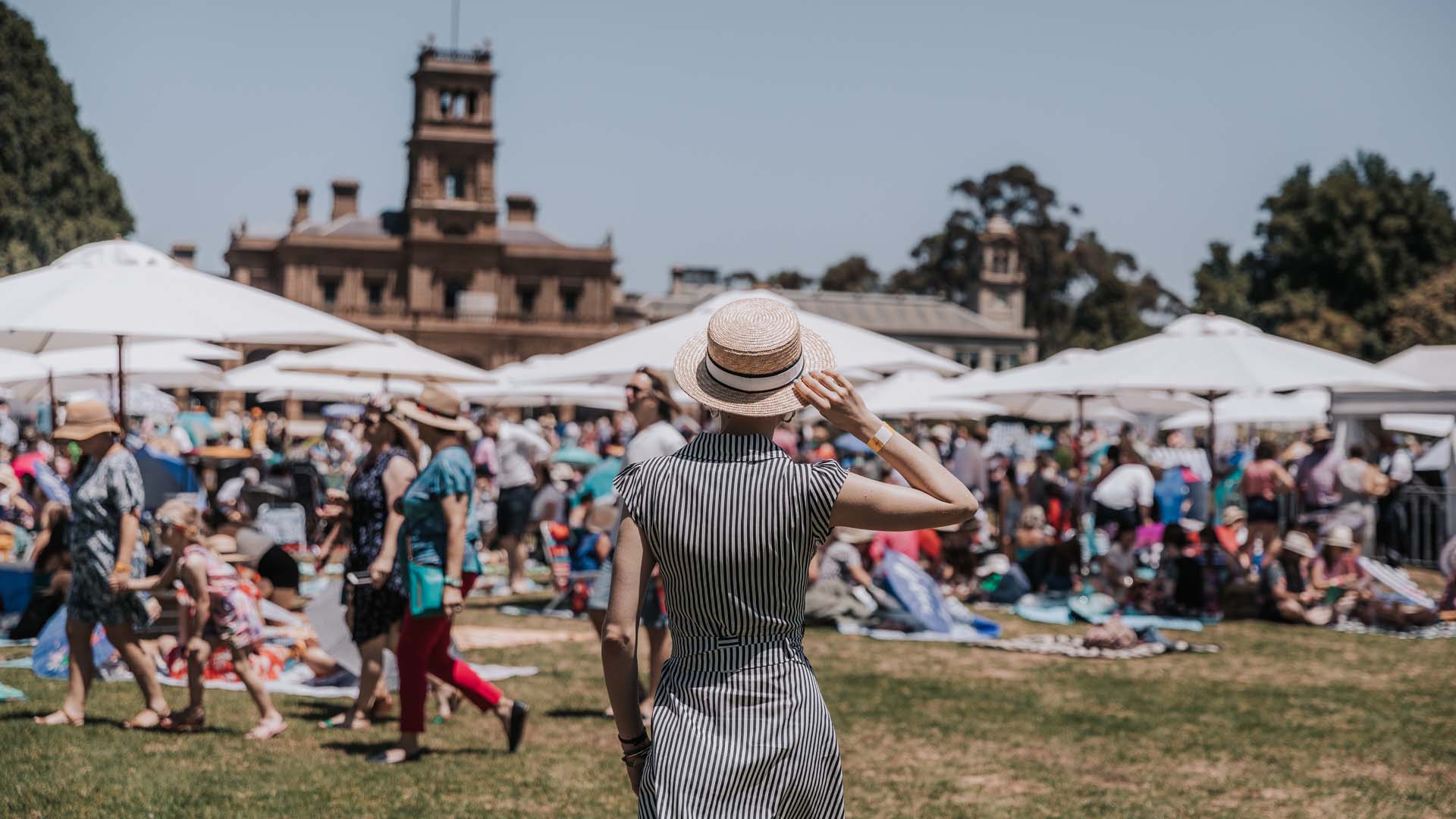 Images: Liz Sunshine / Simon Schiff.