Summer of Love
When The Beast CBD and Kenny Lover join forces, good things happen — including this fried chicken, waffles and Sriracha ice cream situation.
Like to walk on the wild side when it comes to food and flavour combinations? Well, so do the burger fiends at The Beast CBD. And so do the innovative minds at Thornbury ice creamery Kenny Lover. And luckily for your adventurous tastebuds, the two have come together to whip up a special summer collaboration menu that's both nostalgic and a whole lotta fun.
Available from the CBD venue until the end of February, the new Summer of Love menu promises to add a dash of retro goodness to your season. First up, you've got a reworking of the classic banana split ($13), reimagined with Kenny Lover's raspberry and lemon myrtle ice cream and Comet's all-natural Raspberry & Lemon Myrtle Syrup, plus loads of whipped cream and crushed cookies.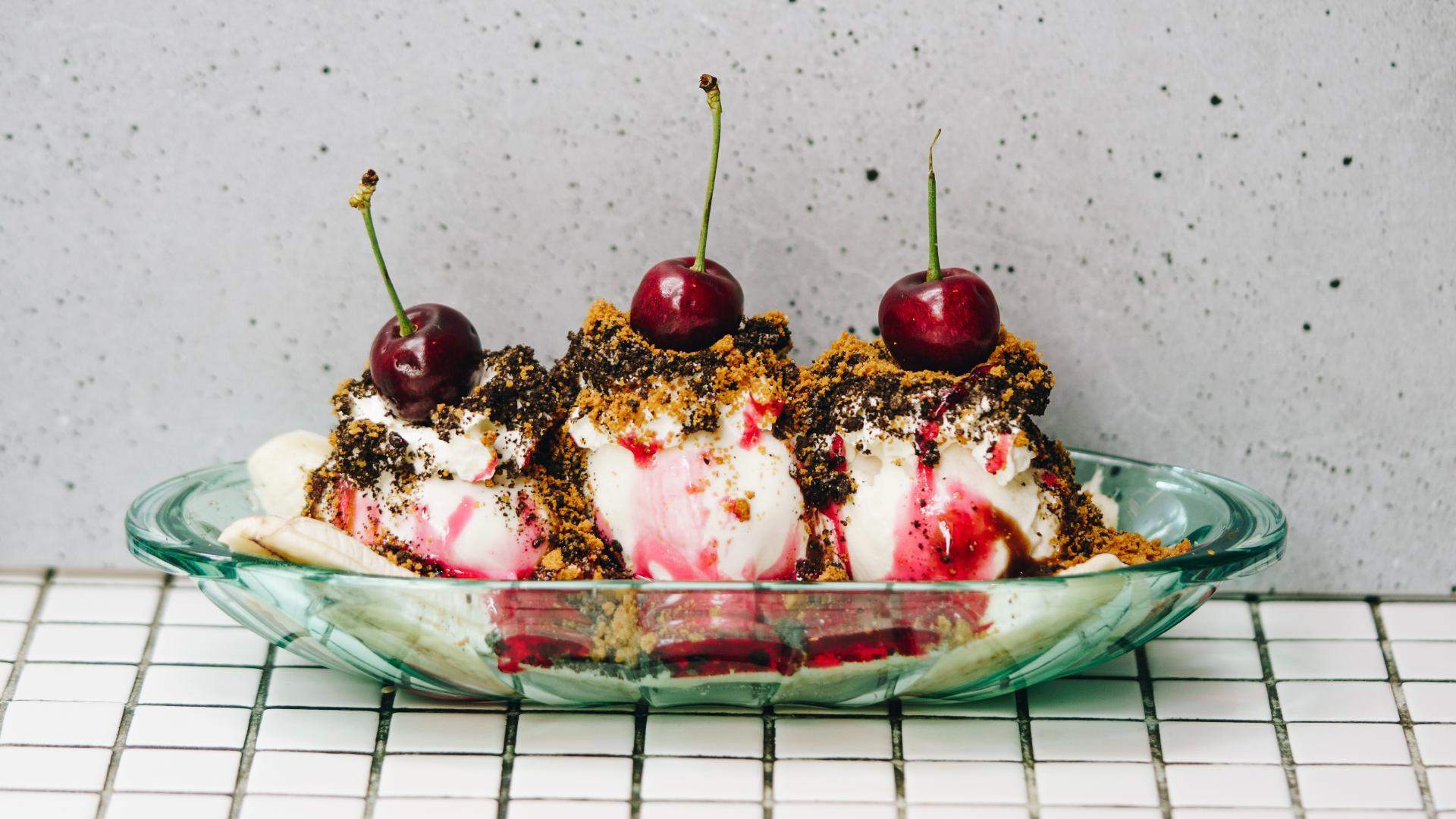 Further transporting you back to childhood, there are two ice cream spiders ($12) — pina colada, and raspberry and chocolate. But be sure to save room for the sweet-meets-savoury pièce de resistance. Beast CBD's famed maple butter-glazed fried chicken is teamed with Kenny Lover's smoky Sriracha-flavoured ice cream, served atop a buttermilk waffle, and finished with crispy bacon and a drizzle of hot sauce ($19).
Images: Allegra Paolo