Summer Sunday Sessions
Wrap up your week with bottomless gin cocktails and produce-driven eats overlooking the Yarra.
Victoria by Farmer's Daughters has been delighting diners with its crafty exploration of local produce since opening the doors in July. And now, it's time for the restaurant's much-anticipated Terrace Bar to make its own grand debut. With a leafy outlook overlooking the Yarra, the al fresco space is kicking things off with a new weekly series that'll soak up the best of Melbourne's sunny season.
Running Sundays from January 15–March 26, Summer Sunday Sessions will be dedicated to wrapping up your week in style — with the help of DJ tunes, produce-driven eats and plenty of gin.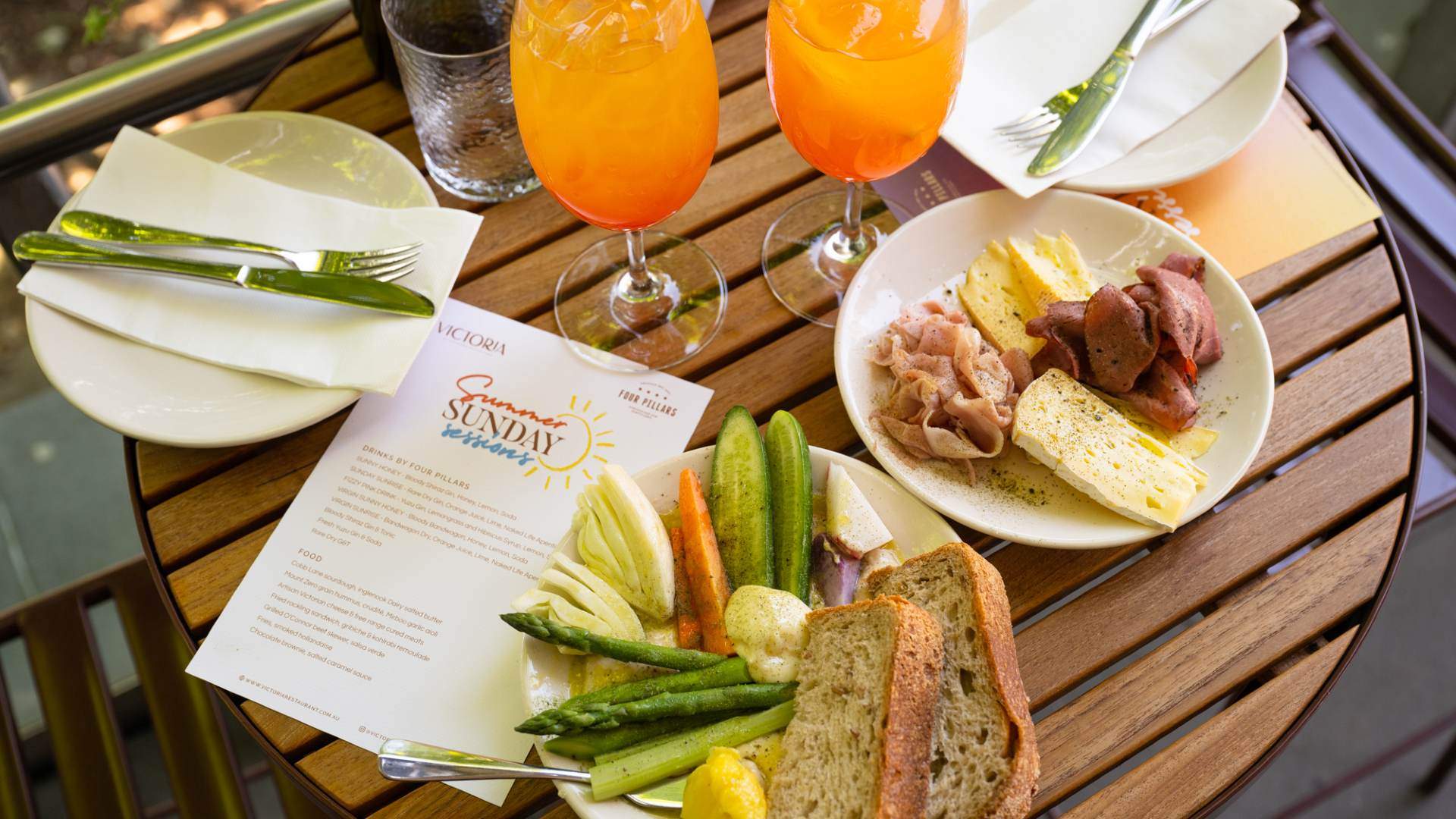 Each week, the kitchen will be showcasing a seven-course sharing menu built on top-notch Victorian ingredients — think, O'Connor beef skewers in a black garlic glaze, fried rockling sangas elevated with gribiche and kohlrabi remoulade, and luxe brownies made on Cuvée Chocolate and paired with salted caramel sauce.
To match, you've got bottomless gin cocktails crafted on Four Pillars, plus free-flowing Victorian beer and wine, and tunes by DJ pHinioUS. There are two two-hour sittings each Sunday — 11.30am and 2.30pm — with tickets clocking in at $90.