The Pickle & The Patty's Grand Opening
This American diner has scored its first permanent home — help celebrate at a grand opening party packed full of pickle-related goodies.
Do pickles tickle your fancy? If so, you'll find yourself in briny green heaven when pop-up favourites The Pickle & The Patty throw a pickle-fuelled party in honour of their new permanent South Melbourne digs.
On Saturday, October 8, you're invited to help christen this new restaurant space at its grand opening celebrations. Get your gherkin on while gorging on an array of pickle-themed eats and drinks, and enter the day's lucky dip for a shot at winning pickle-related prizes — from fresh merch, to an actual pickle tattoo courtesy of the studio down the road.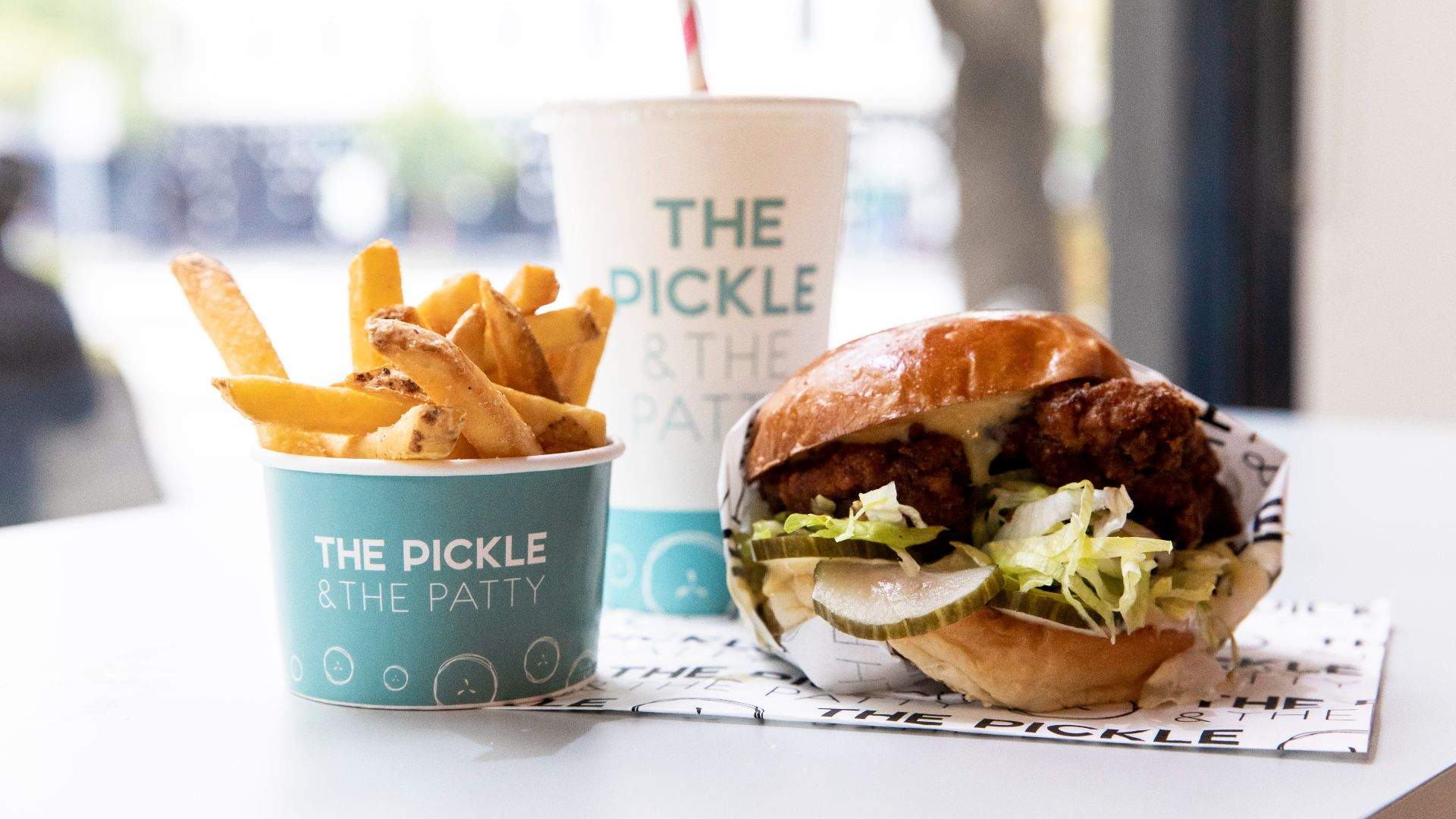 Your cravings will be completely sorted with bites like the specialty beef burger featuring pickles five ways, cheesy pickle fries, house-made pickle lemonade, giant fried pickles on sticks and soft serve topped with — yep, you guessed it — pickle syrup.
On the booze front, you can try sips like the Pickled Watermelon Rind G&T, pickled martinis and a whole variety of pickleback shots, as well as vodka tastings from the folks at Rusty Barrel Spirits.