Twenty-Nine Cheese Gnocchi 2023
South Yarra's Cucinetta is kicking off autumn in the best possible way: with extremely cheesy gnocchi.
UPDATE Thursday, March 9: Cucinetta's 29-cheese gnocchi creation is sticking around a little longer than originally planned, due to high demand. It's now on offer until Sunday, April 2. The following has been updated to reflect the change.
Melburnians, you really love your cheese. You've tried a 150-cheese pizza, gone nuts for tasting festivals dedicated to the stuff, and have even entered cheese-fuelled comas in a cheese cave. Now, get set to dive into another ultra-cheesy experience: a 29-cheese gnocchi.
South Yarra's Cucinetta is the eatery behind the wondrous creation, which it's bringing back for a fifth year. If you're amenable to lactose and keen to give it a try, it's available between Wednesday, March 1–Sunday, April 2 for both lunch and dinner.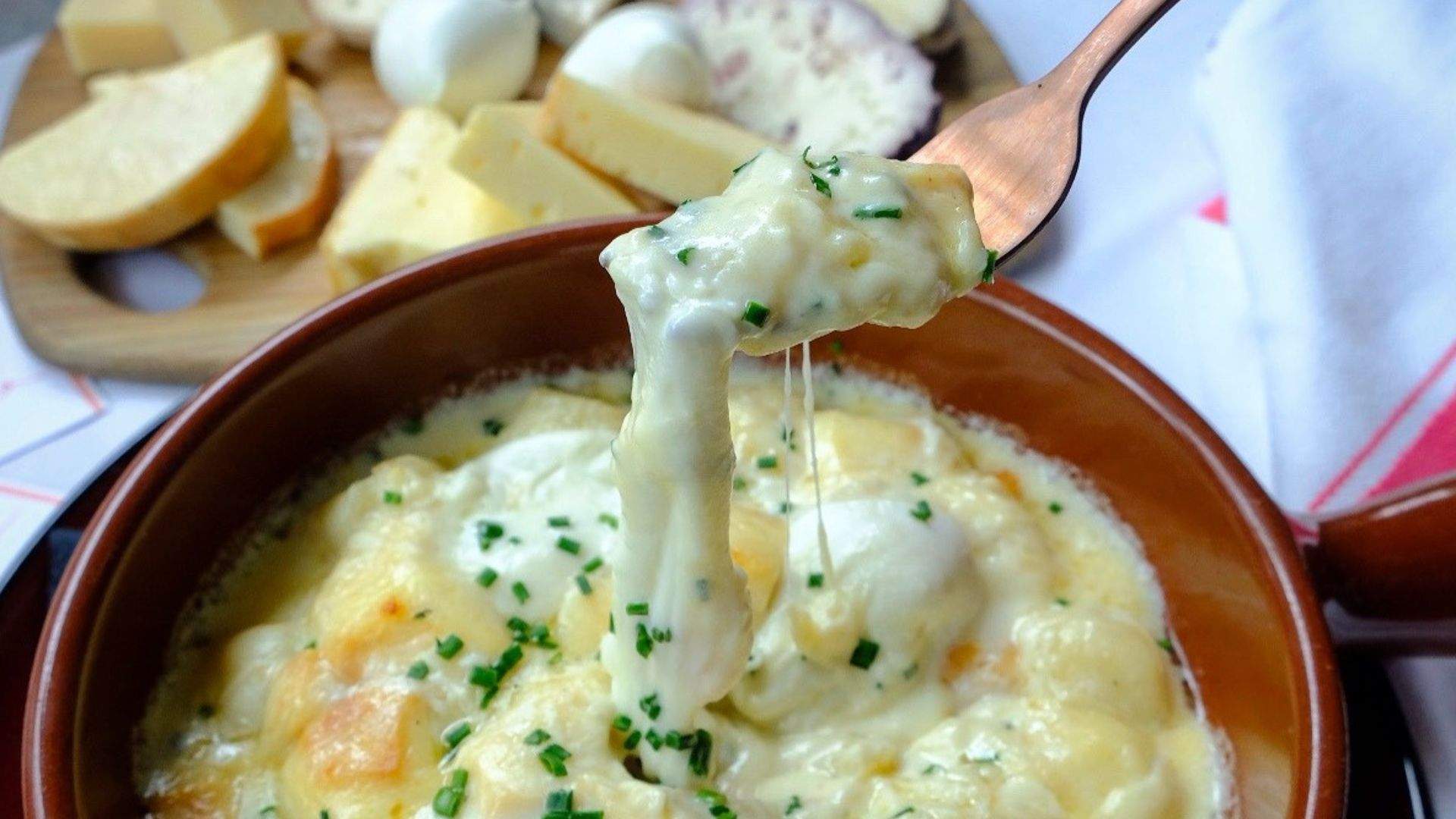 The handmade potato gnocchi is oven-baked with 29 cheeses sourced from Thomastown's That's Amore Cheese, with a lineup that includes buffalo mozzarella, truffled caciotta (a fresh cow's milk cheese), smoked scamorza, burrata and blue cheese.
Setting you back $39.99, the smash-hit dish can be enjoyed with one of 29 wines on the regularly changing list and eaten inside the 29-square-metre restaurant. Sensing a theme? Cucinetta really likes the number 29.
If you, like us, fancy yourself a bit of a cheese fanatic, you're probably curious as to what the 29 cheeses are. Well, here's the full list:
Fior di latte
Buffalo mozzarella
Burrata
Scamorza bianca
Caciotta
Pepper caciotta
Chilli caciotta
Truffle caciotta
Ricotta delicata
Ricotta salata
Mascarpone
Squacquerone
Buffalo bocconcini
Buffalo ricotta
Buffalo caciotta
Buffalo mozzarella (smoked)
Smoked bocconcini
Smoked scamorza
Smoked caciocavallo
Diavoletto
Secret of The Forest
Drunken buffalo
Lavato
Panettone
Panettone with truffle
Caciocavallo
Bufalotto
Blue cheese
Formaggio di vacca
Concrete Playground Trips
Book unique getaways and adventures dreamed up by our editors