TRAVEL & LEISURE
Valentine's Day at The Dog
A doggy kissing booth will ensure you get lots of puppy love at Moon Dog's Valentine's Day bash.
Romance prospects looking a little slim this Valentine's Day? Fear not — your mates at Abbotsford's Moon Dog have the perfect solution, involving some very good boys and plenty of furry (and perhaps a little slobbery) kisses.
This February 14, the Abbotsford brewery is serving up a big dose of puppy love with its dog-filled Valentine's Day bash, complete with an adorable doggy kissing booth. It'll be manned by some of Moon Dog's favourite four-legged friends, offering smooches from 4–6pm. Who even needs love when doggy snogs are on the cards?
Fittingly, this paw party also coincides with the launch of the latest drop from Moon Dog's Doggo Mates beer series: the big, hazy Leon's New England IPA. Rock up from 4pm and you can be one of the first to sample it fresh from the tap.
And, of course, if you've got a pooch of your own, they're welcome to come along and join in the loved-up, Valentine's Day fun.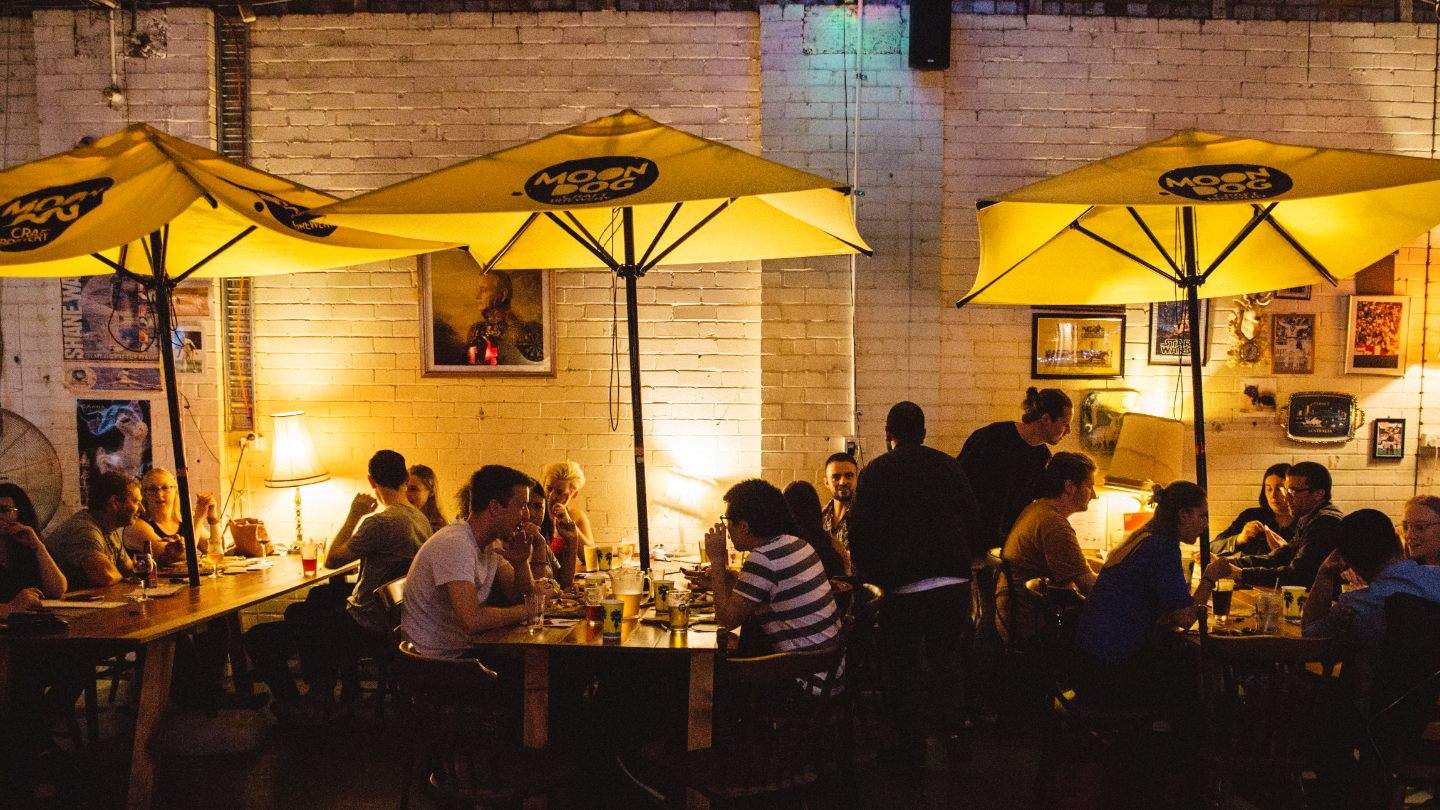 CORRECTION: FEBRUARY 10, 2020 — This article previously stated that Valentine's Day at The Dog would be happening at Moon Dog World in Preston, this is incorrect. The event is happening at Moon Dog's OG Abbotsford Brewery. The article has been updated to correct this.
Images: Kate Shanasy
Food & Drink

Saturday, October 16 - Saturday, October 16

Terror Twilight

Food & Drink

Saturday, October 23 - Saturday, October 23

Southern Cross Lawn, Royal Botanic Gardens

Food & Drink

Thursday, October 28 - Sunday, October 31

Adelphi Hotel
Food & Drink

Saturday, October 16 - Saturday, October 16

Terror Twilight

Food & Drink

Saturday, November 25 - Saturday, November 25

The Fitzroy Mills