We-Akon Dilinja Ceremony 2023
Acknowledge the journey and experience of the Boonwurrung people at this inclusive dawn event featuring music, readings and a smoking ceremony.
Once again, St Kilda is set to kick off January 26 with a special dawn ceremony commemorating the ​​rich, diverse culture of our land's First People. Back for its fourth edition, We-Akon Dilinja will see the Boonwurrung Land and Sea Council (BLSC) present an inclusive, reflective morning of music, readings and a smoking ceremony at St Kilda's Alfred Square.
Speaking to this year's theme of 'Honouring the Past and Realising a New United Vision for Our Shared Future', the event sets out to recognise Boonwurrung history, acknowledging the journey and experience of the area's First People.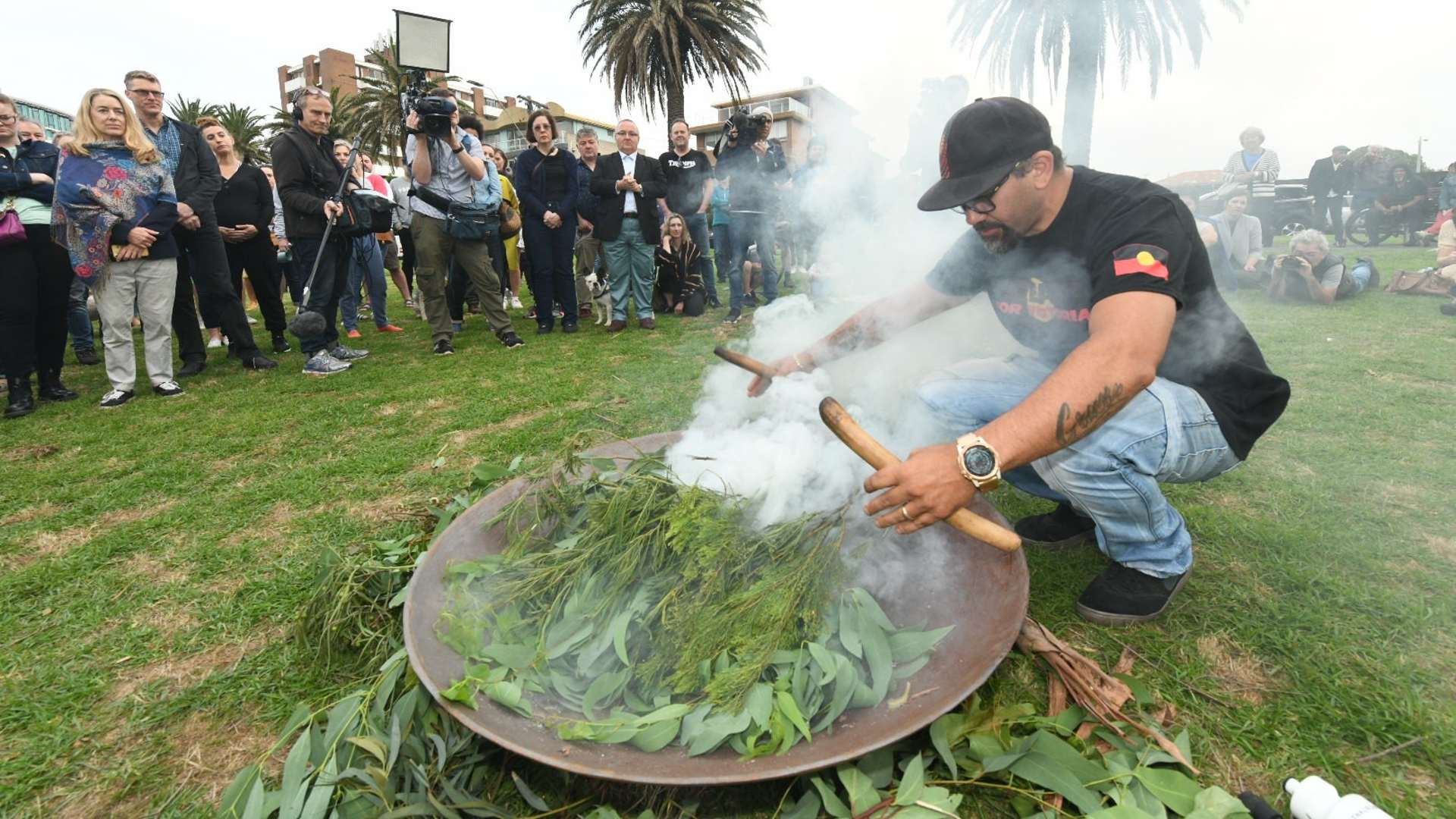 Kicking off early (guests are encouraged to arrive at 5.45am), the morning will feature a Welcome to Country and introduction by Parbinata Dr Carolyn Briggs AM, along with traditional Boonwurrung songs and performances, original works, a tribute to past elders, readings and a smoking ceremony led by David Tournier.
There'll also be a keynote address by N'arweet BLSC Chairman Jason Briggs, along with multi-faith representatives designed to make this a truly inclusive event. Once again, it's being supported by The National Australia Day Council and will be livestreamed online for those who can't make it in person.