WHO ARE YOU: Australian Portraiture
The NGV's new exhibit explores Australian identity through unconventional portraiture.
The National Portrait Gallery's WHO ARE YOU exhibition aims to have visitors questioning "what counts as a portrait?". Peruse the vast collection of diverse and unconventional portraiture in this exhibition, which brings together historical and contemporary portraiture in one experience.
From Boris Cipusev's typographic portrait of Jeff from The Wiggles to Polixeni Papapetrou's Magma Man — a photograph that aims to merge sitter with landscape until they cannot be distinguished from one another — the portraits in this jointly-curated exhibition test the limits of Australian portraiture.
This combination exhibition brings together the collections of the NGV as well as the National Portrait Gallery in Canberra, creating the largest exhibition of Australian portraiture ever compiled by either gallery. This is the first time the two collections have combined on a large-scale project.
This exhibition also highlights new acquisitions to the NGV collection, including a rare Joy Hester oil painting and Kaylene Whiskey's Seven Sisters Song, a playful take on portraiture from last year.
Situated on the third floor of the NGV's Ian Potter Centre, this exhibition is free to the public and open from Friday, March 22 until Sunday, August 21.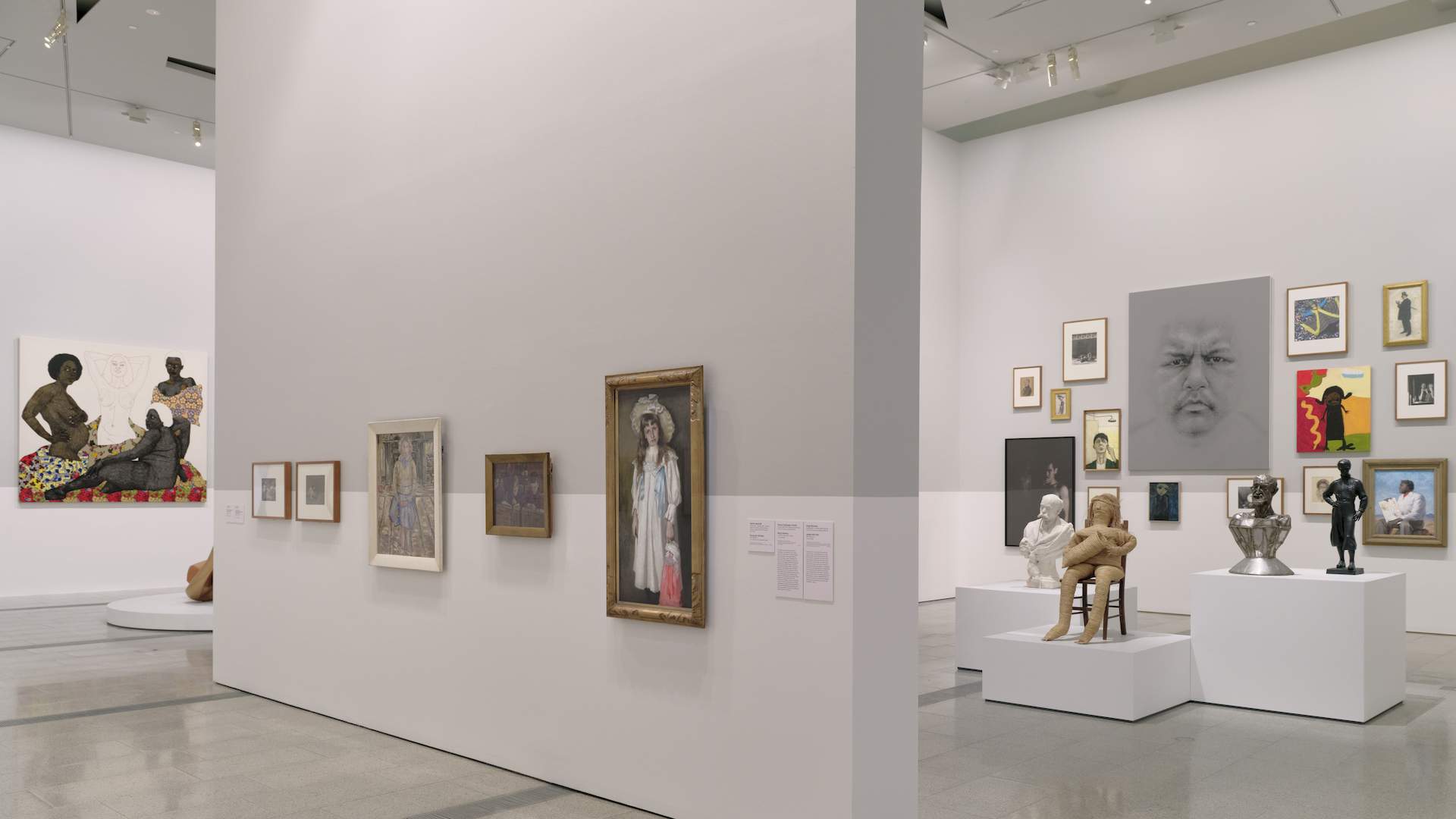 Photo credit: Installation view of WHO ARE YOU: Australian Portraiture at The Ian Potter Centre: NGV Australia from 25 March to 21 August 2022. Photo: Tom Ross