Yum Cha 3183
Moonhouse's modern take on yum cha doesn't involve trolleys — but it does feature bottomless drinks.
Balaclava's modern Cantonese diner Moonhouse has gifted us with a modern take on yum cha that's primed for silly season feasts and beyond. Here to amp up Saturdays and Sundays on the southside is Yum Cha 3183 — a reworking of a Chinese classic starring gently reimagined Cantonese bites and bottomless booze.
From 12pm or 2.15pm each weekend, you can make a date to enjoy Moonhouse's shared dim sum spread. You'll pick eight dishes for your table, choosing from the likes of roast duck pancakes, Xinjiang-spiced calamari, steamed oysters in ginger and soy, char siu pork buns, dried chilli fried chicken, salt and pepper tofu, sticky rice and more.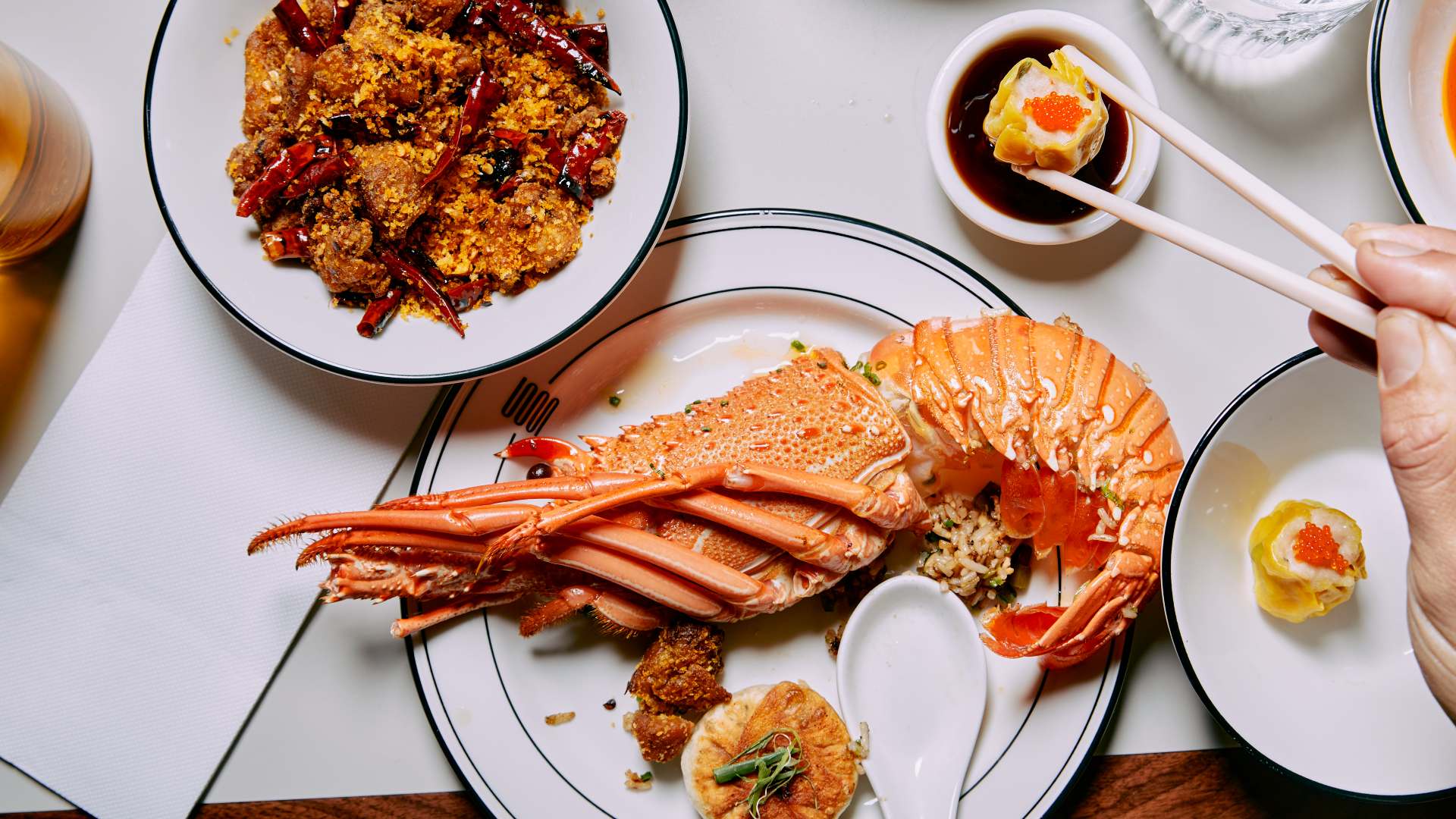 Extras like crayfish fried rice and crispy egg noodles with XO pipis are available to amp up your meal, while chefs will be roaming the room offering sweet treats and off-menu appetisers.
And then there are the drinks. This yum cha situation comes with the option of adding on two hours of free-flowing sips, with pours like a zesty Verdita, bloody marys, vino and jugs of tea-infused martini.
Your yum cha feast will set you back $60, with unlimited drinks clocking in at an extra $35.