FOOD & DRINK
Zero Waste Warehouse Market
Stock up on olives, pulses, grains, honey and condiments — but you'll need to bring your own reusable containers.
When life as we knew it changed last year, Mount Zero Olives joined the ranks of local businesses learning to adapt, transforming its usual quarterly warehouse market into a drive-thru disco market. Now, with Melburnians on the path back to normality, it's reverting to the usual in-person variety.
So, come 9am–2pm on Saturday, February 27, you can hop out of your car and have a wander at the Zero Waste Warehouse Market. As the name suggests, you'll need to bring your own reusable containers with you. Bags, bottles, jars, buckets with lids — if you can put food in it, seal it and take it all home with you, it counts.
Here's what you'll be buying and stuffing into those containers: Mount Zero Olives' olives, of course, plus olive oils, pulses and grains. You can also nab some pink lake salt from Dimboola, Koji & Co's miso and shio koji, eggs from Tom's Paddock, and sauces and condiments from Little Wing. And, you know what Sunshine Honey sells, obviously.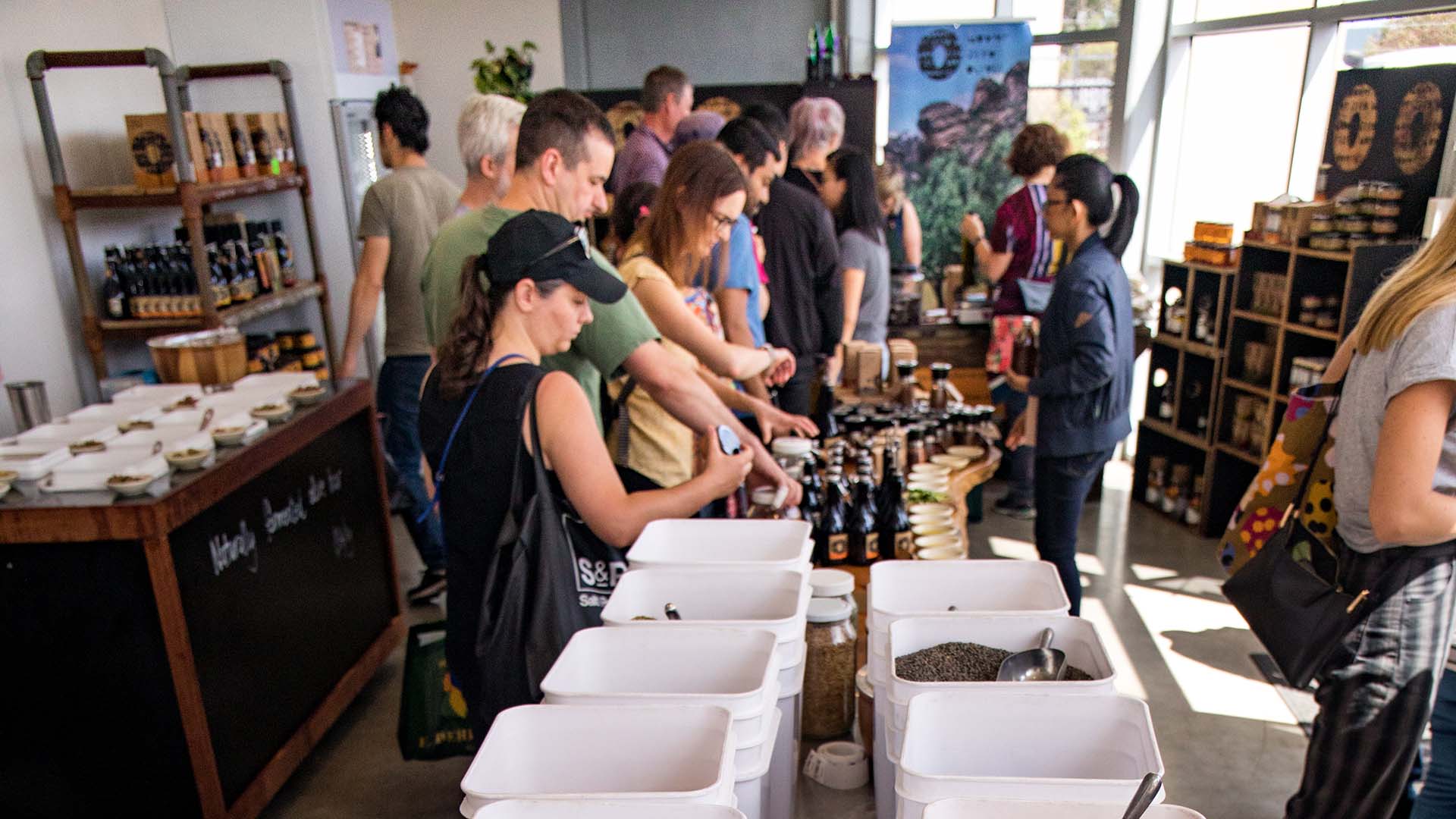 Food & Drink

Saturday, April 24 - Saturday, April 24

The Ascot Lot
Food & Drink

Friday, January 22 - Sunday, May 2

Sandridge Wharf