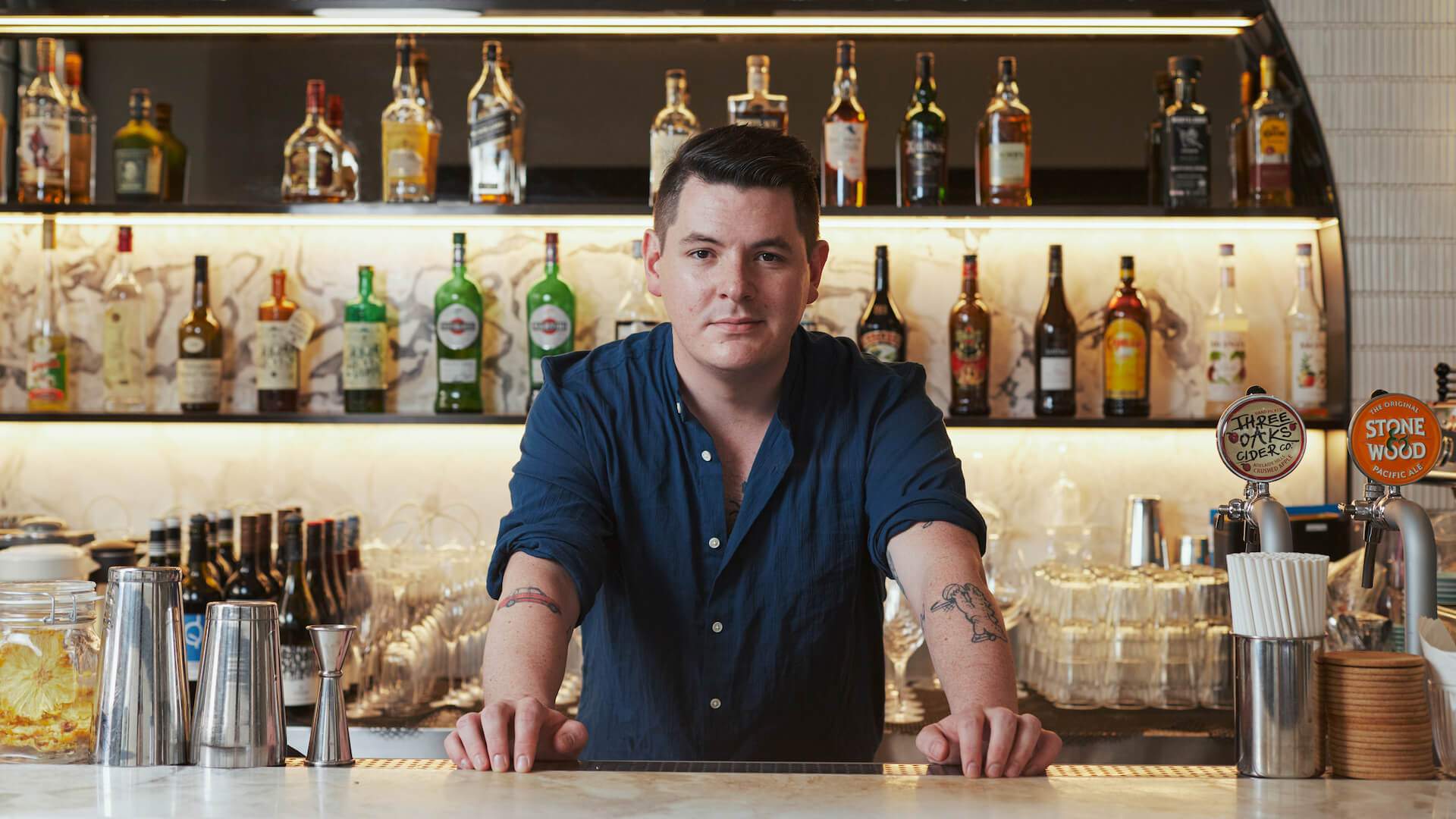 Bartender Tom Egerton on What Makes Hong Kong's Cocktail Scene One of the Best in the World
Year after year, Hong Kong cocktail haunts make the list of the World's Best Bars. How do they do it?
Tom Egerton knows bars. He used to head up Eau de Vie in Sydney before moving to Hong Kong nearly seven years ago to open and manage several award-winning bars.
Nowadays, he works for Iron Fairies in Hong Kong, running all its new openings — thinking up creative bar concepts and experiences and developing one-of-a-kind menus with other local bartenders to ensure each spot measures up to city's other famous drinking dens.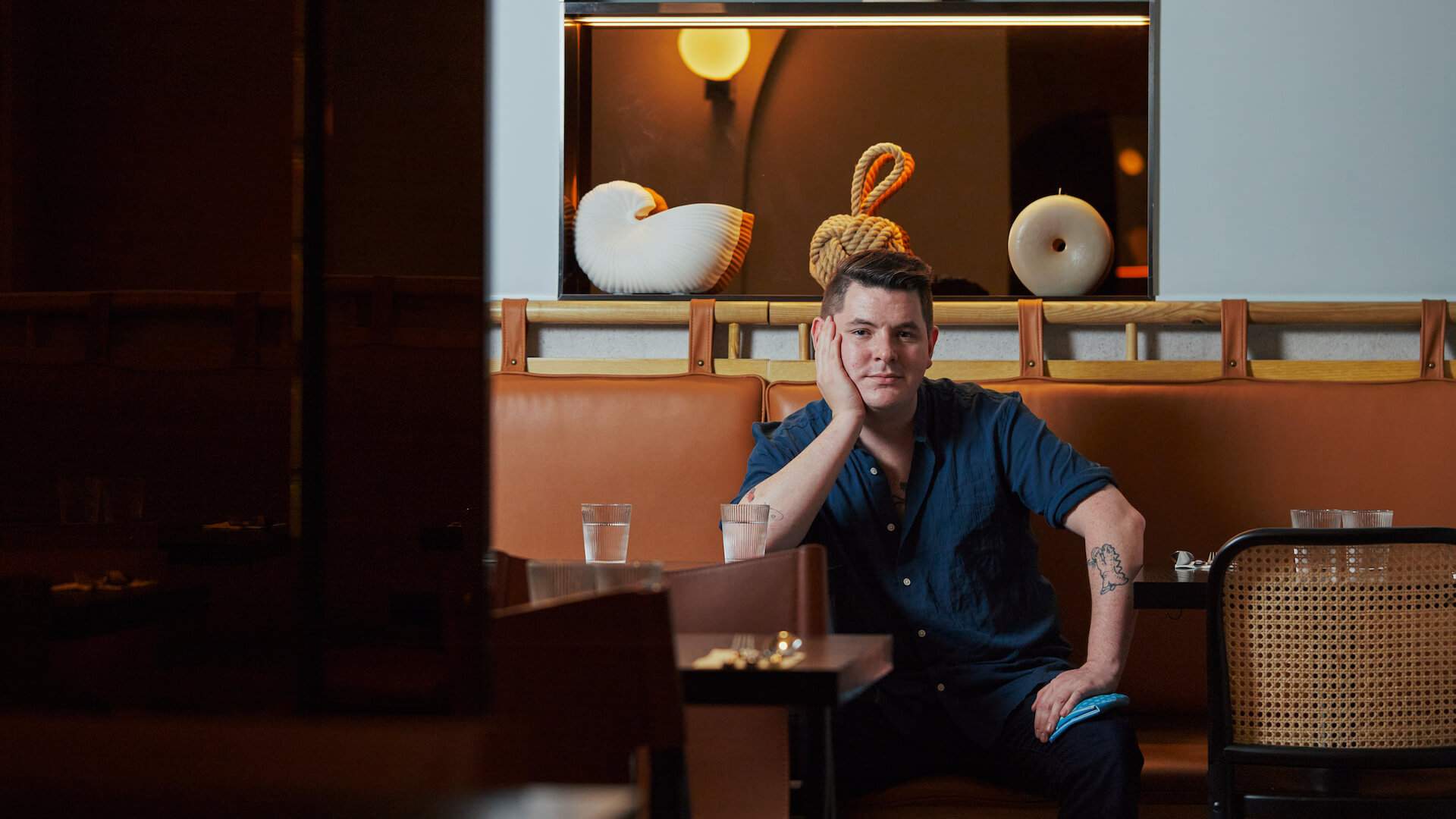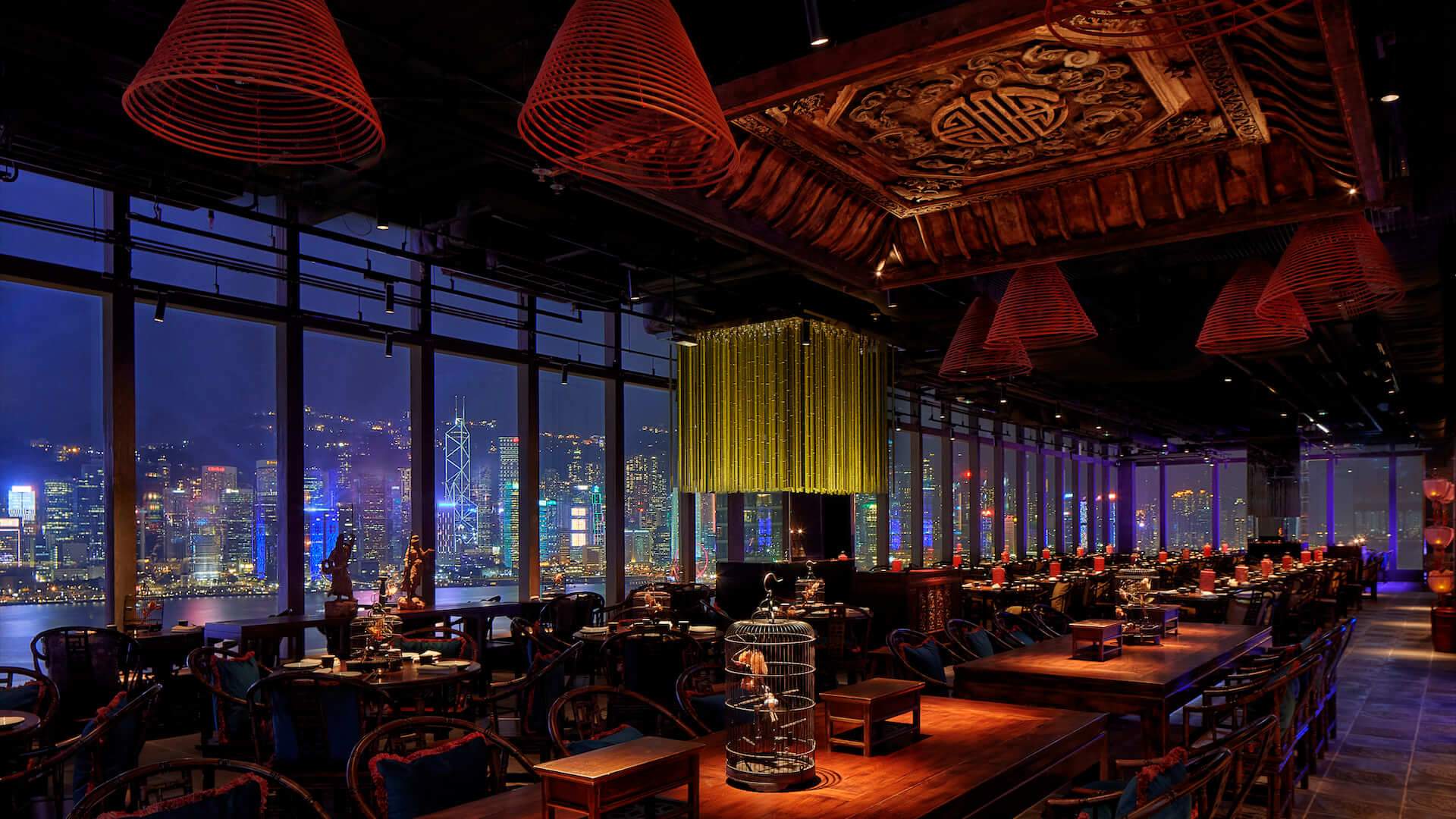 Egerton is perfectly poised to talk on the Hong Kong cocktail industry. He works closely with many local bars, hotels and brands to consistently create exceptional drinking experiences loved by locals and international visitors alike.
That's why we decided to sit down with him to find out what makes the city's cocktail scene so marvellous — especially now that Hong Kong has fully reopened to tourists and we can go try it all for ourselves.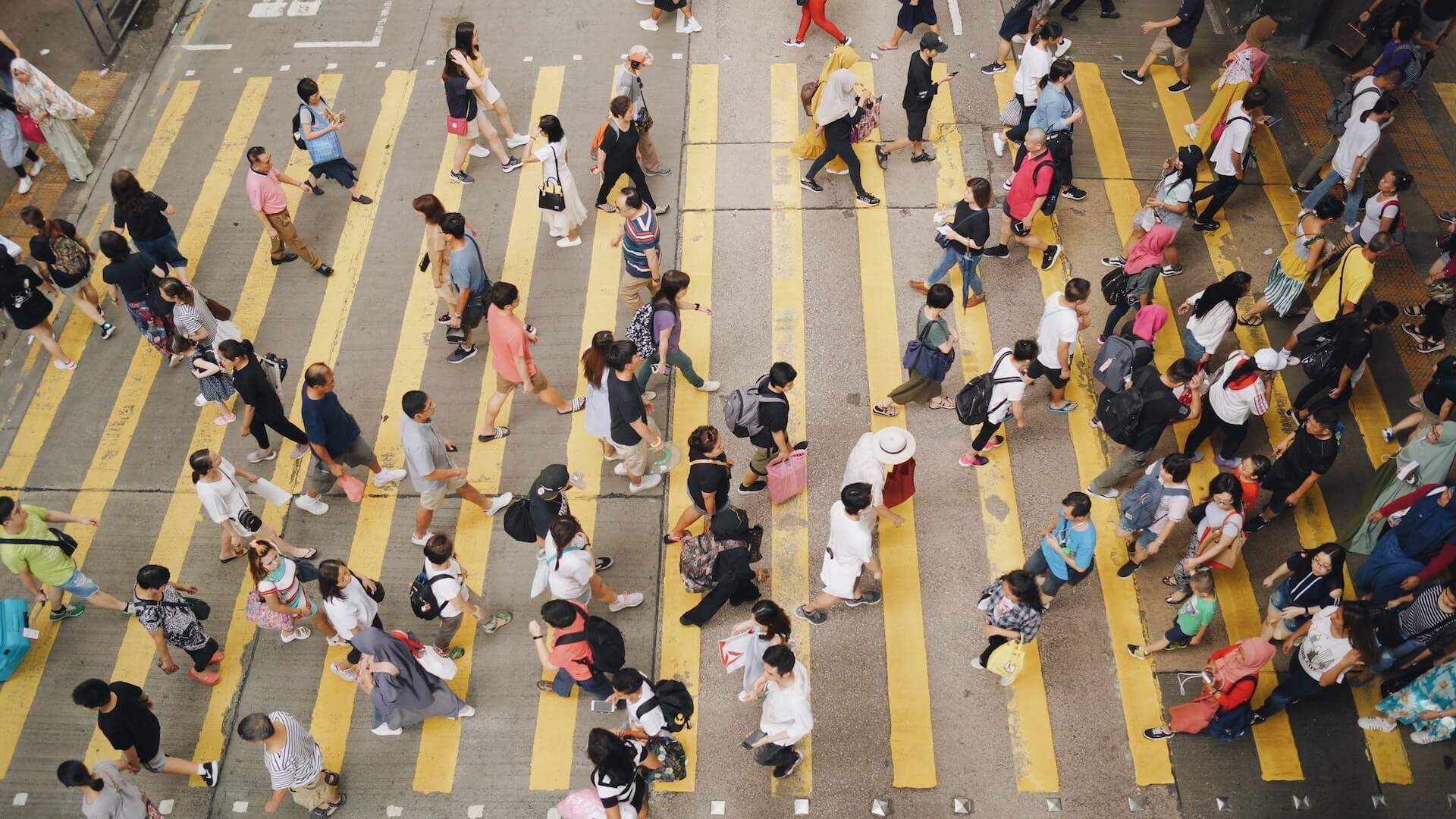 "There's a constant influx of cultures from all over"
CULTURAL DIVERSITY
Egerton strongly believes that Hong Kong's bartenders are global leaders in creativity.
He notes how "the constant flow of people and the fact that it is such a transitory city means that there are always fresh ideas coming into the community. We have a huge community of Nepalese bartenders, of Indian bartenders, obviously Cantonese bartenders. There's a huge number of Italians here now. And Americans are coming through too.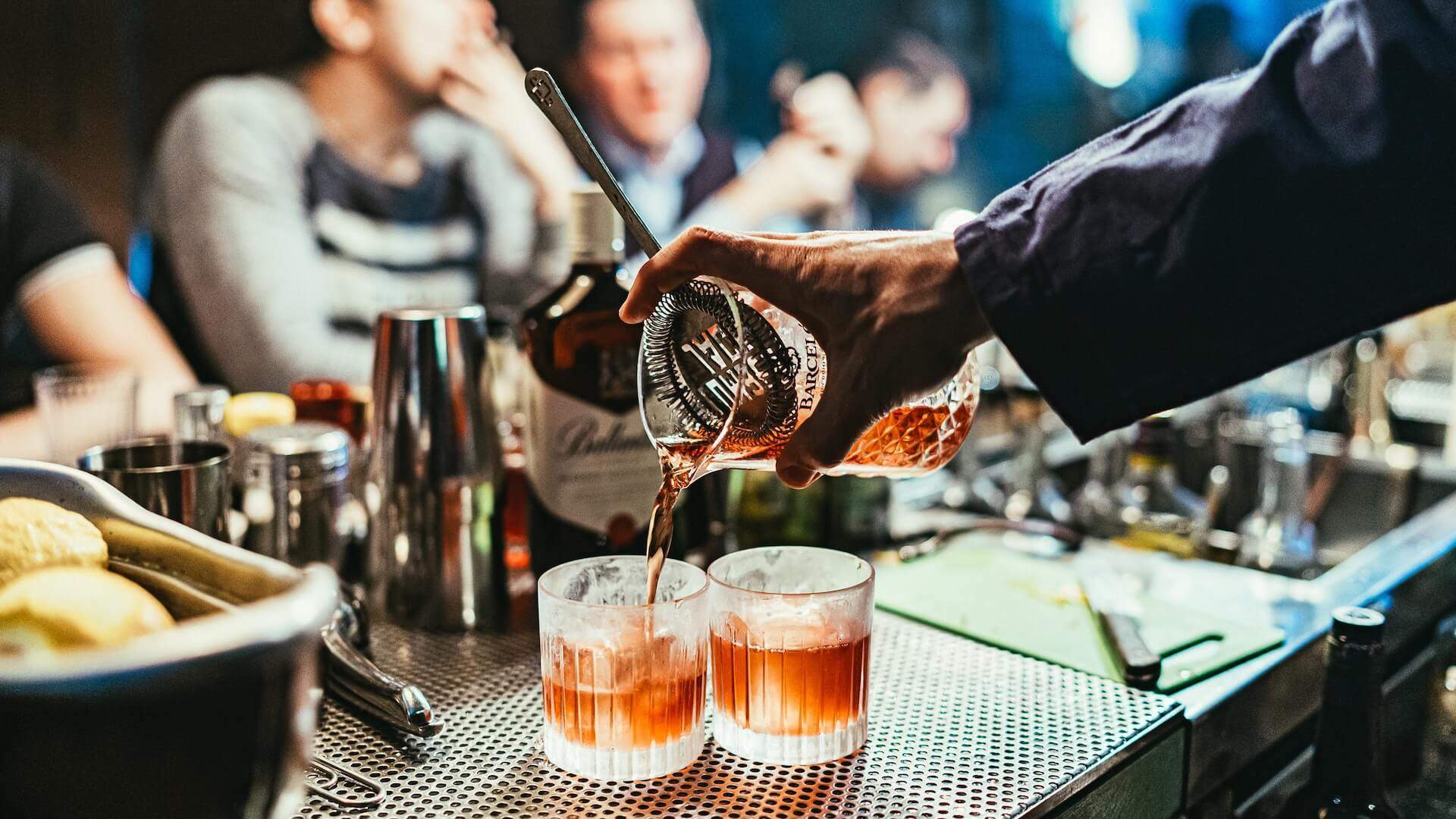 "We also have people coming to Hong Kong with all kinds of experience — from being bartenders at dive bars to running some of the best bars in the world. There are people who have a passion for working with artisanal mezcals and creating learning academies to teach people about agave spirits right up to using rotovaps and scientific equipment.
"So, you can have that broad spectrum, within creativity, where people draw it from. There's a cultural cross when it comes to the people making the drinks, there's the huge amount of technique difference and there's experience difference — that all comes together to create a perfect opportunity for creativity."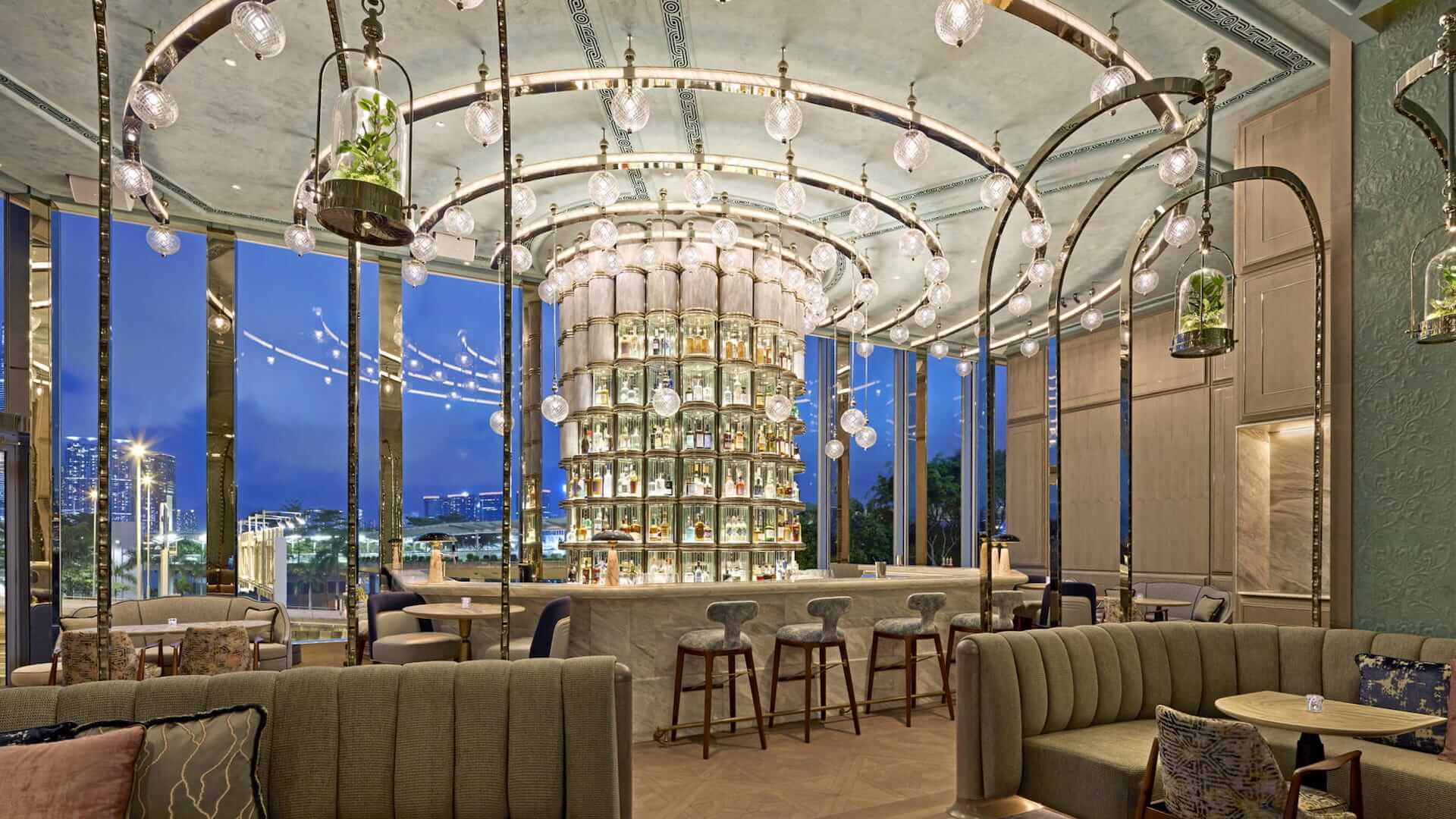 "You've got to keep moving to keep up"
A CONSUMER-LED DESIRE FOR NEW EXPERIENCES
Egerton also sees how bar owners and cocktail makers are constantly looking for new ways to level up the drinking experience because the local consumers crave it so much.
He says, "there's also a very strong desire for fresh experiences in Hong Kong — there is a constant drive to create something new, something interesting. Be it a new experience, be it a new bar.
"Something we always tell people when we are training them, when we are setting up new restaurants and bars – we've got to have content. We've got to have a content calendar all the time. You can't just have a menu for six month and then just leave it. You've got to constantly be moving. It's just the nature of the beast in Hong Kong. You've got to keep moving to keep up."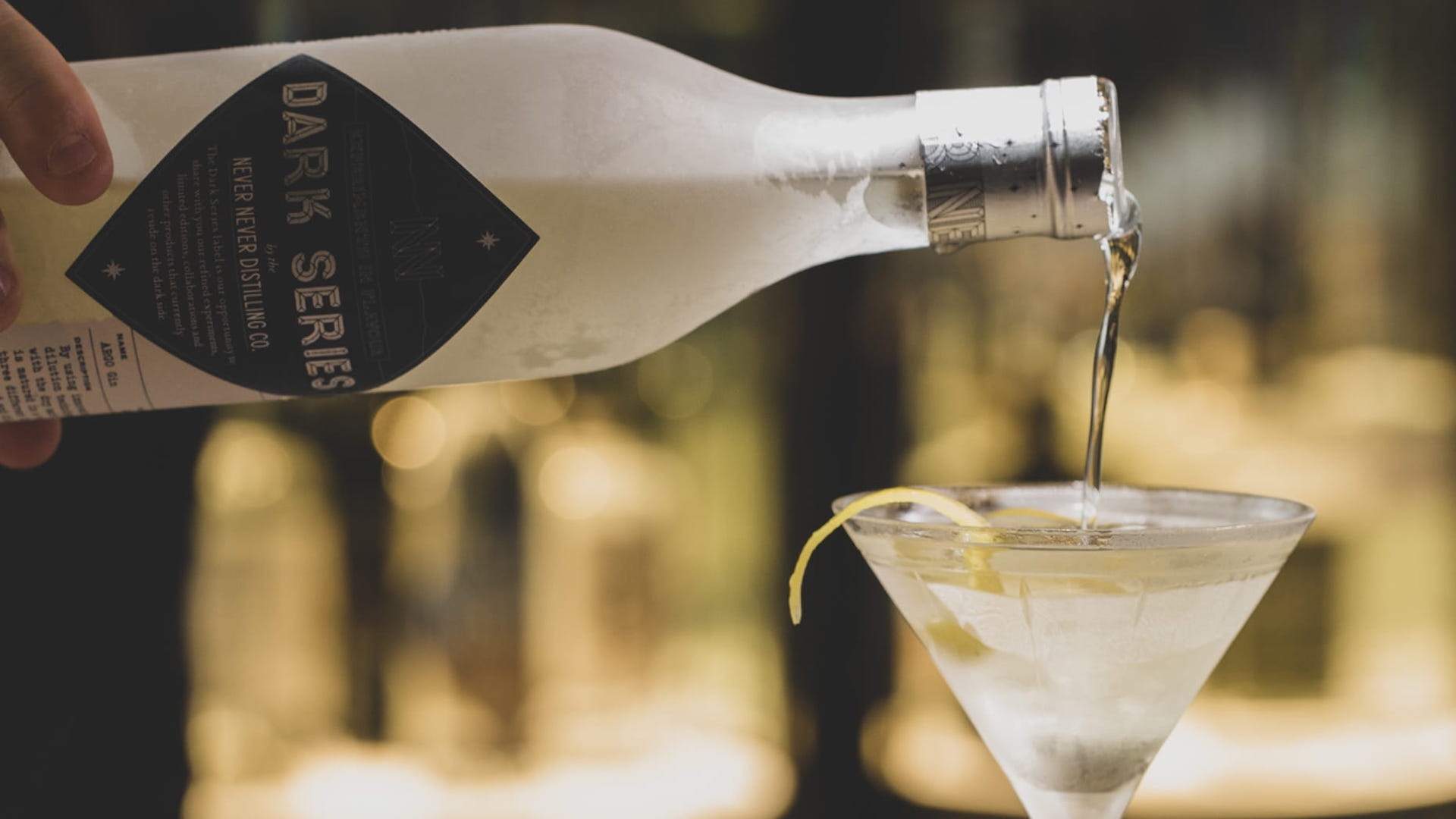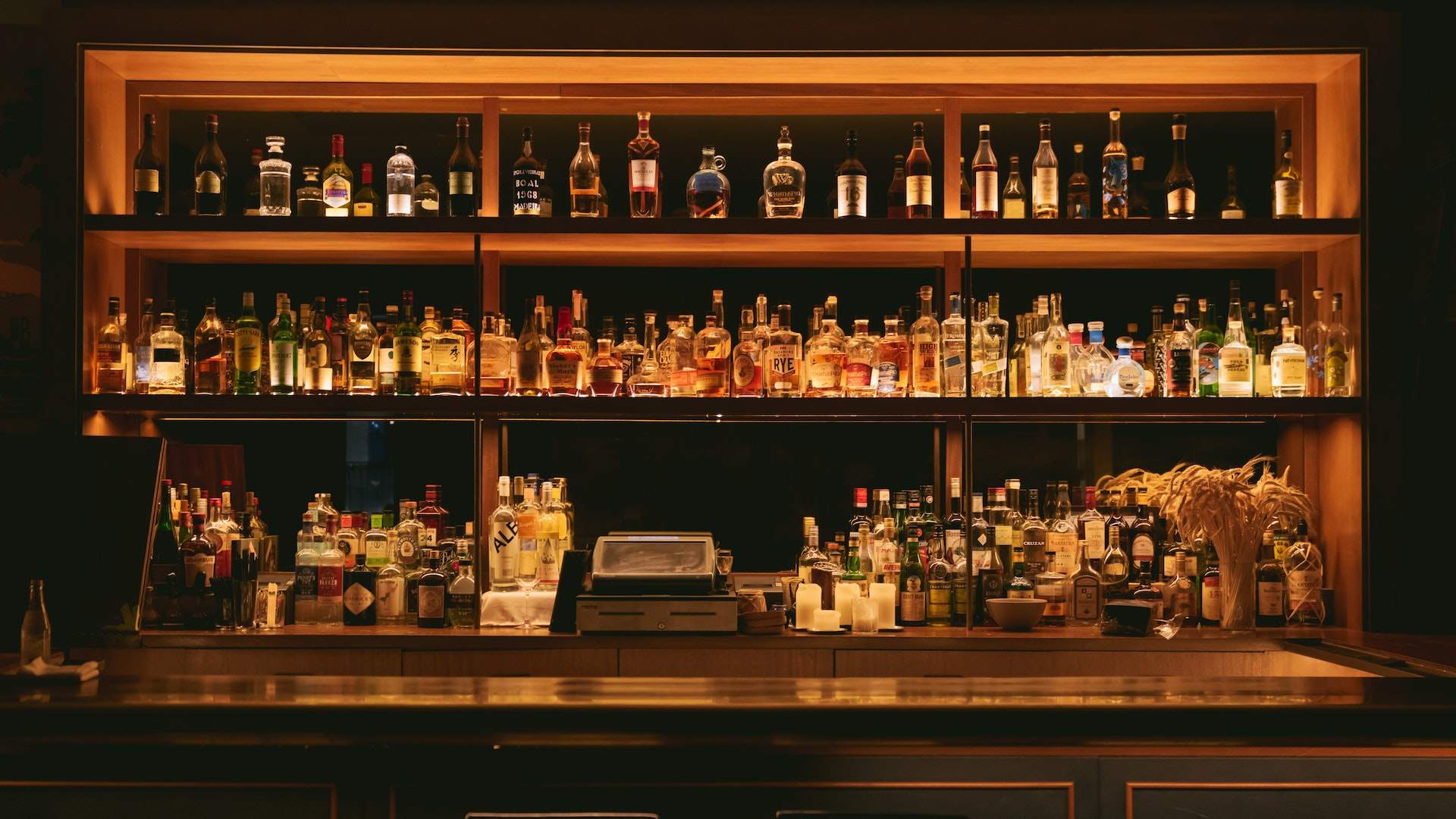 And Egerton sees Argo at The Four Seasons, which he has worked with in the past, as being a great example of a uniquely creative bar that continues to improve on the entire drinking experience.
He notes how "Argo is built around the idea of innovation and the future of spirits and cocktails. They've got a collection of some of the most innovative spirits in the world. It's also a beautifully designed venue. I even worked with using some AR tech with them. So, you could scan the drink on the menu, and it would pop up on your phone, moving around so you could interact with it. They, like so many other places, are always dreaming up new things to do."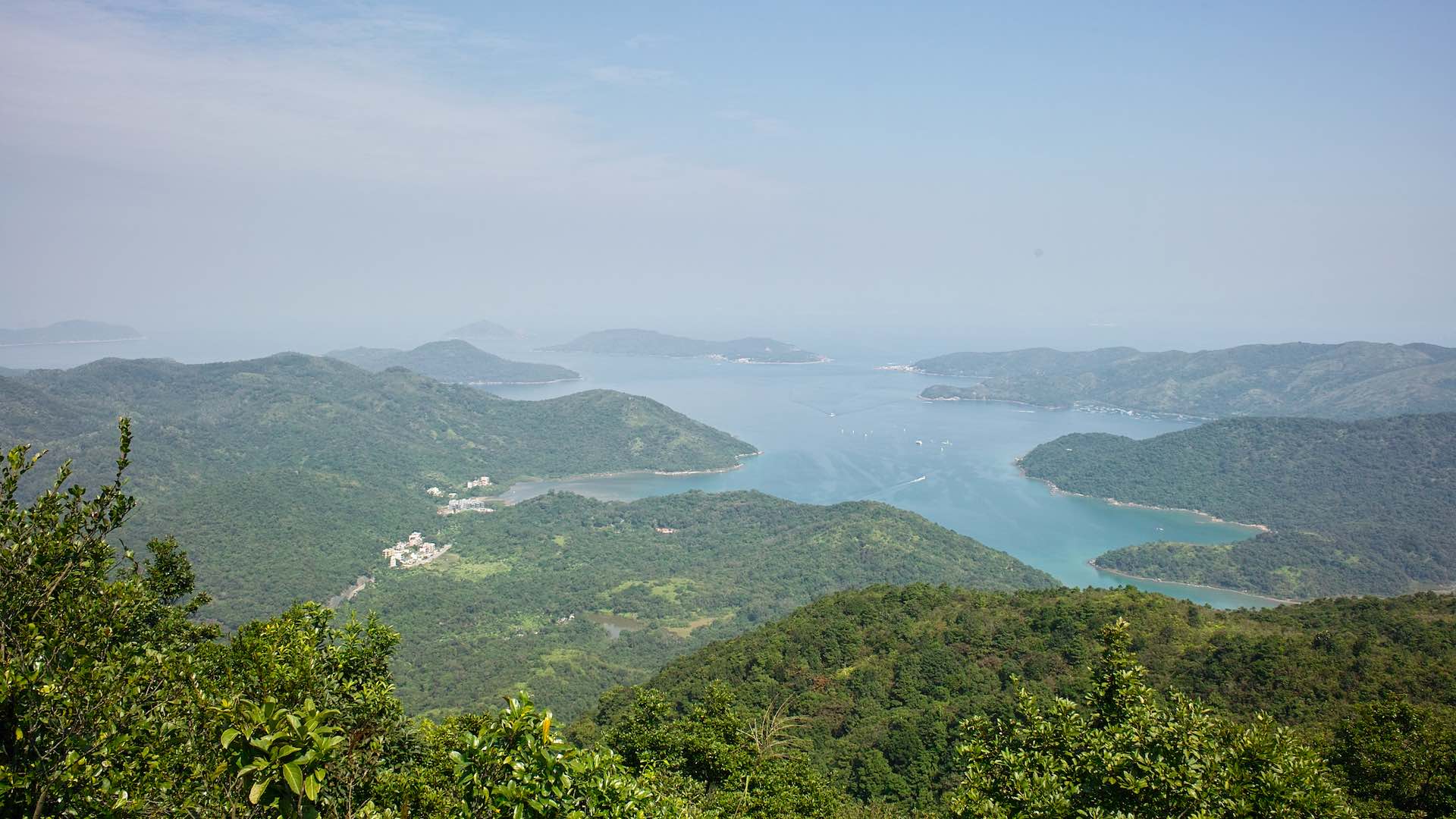 "If you do have a direct relationship with a farm, you can source some great fresh ingredients."
USING LOCAL AND GLOBAL PRODUCE
Those within the cocktail scene are also heavily influenced by both locally and internationally sourced ingredients.
Egerton admits that "there aren't many local ingredients in Hong Kong — except for those found in the green belt. But there is a huge honey population up there and some small farms. And if you do have a direct relationship with a farm, you can source some great fresh ingredients."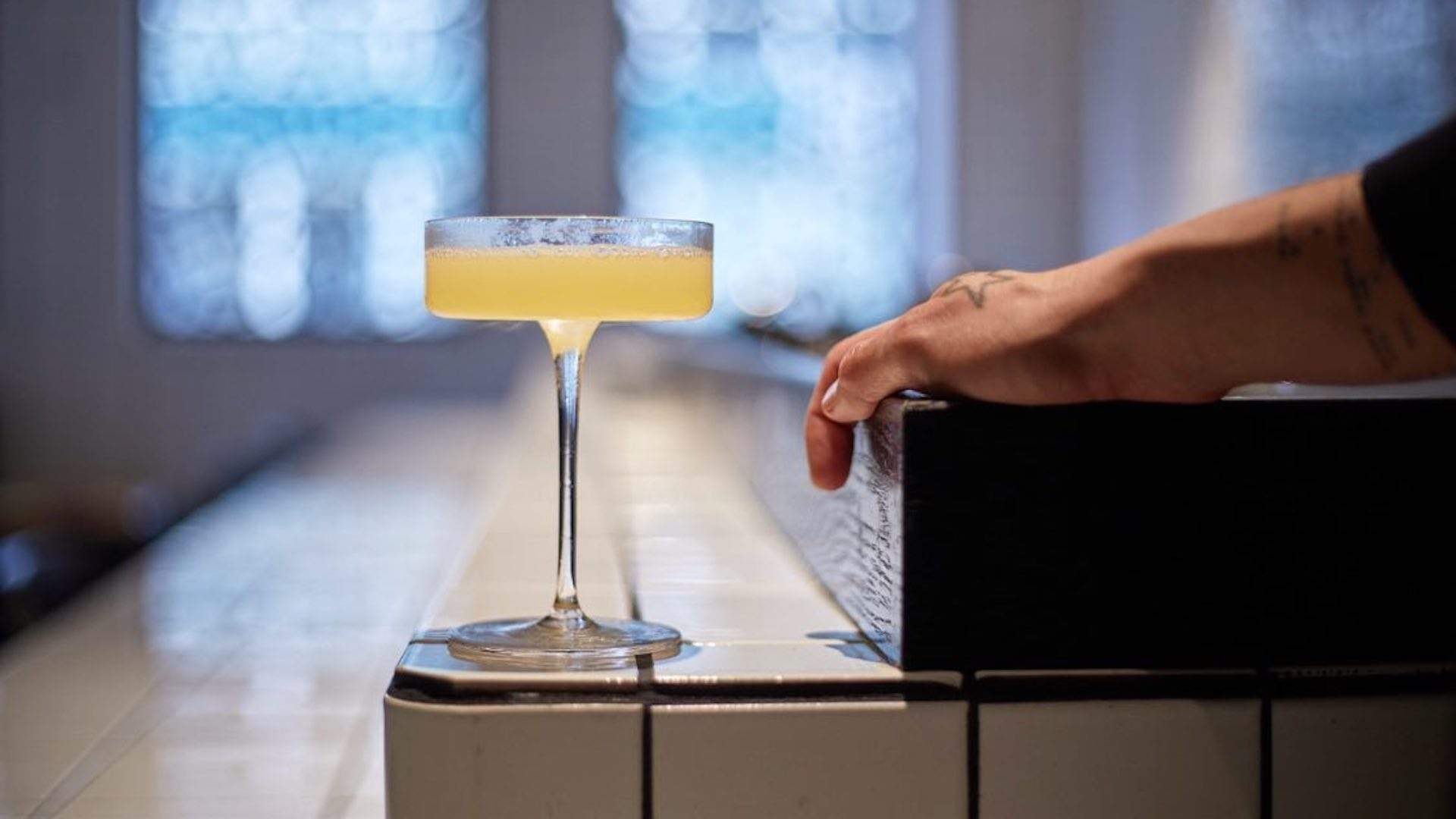 "There is a brilliant new farm-to-glass bar here called Mostly Harmless. They have a great relationship with a farm up in the new territories that's so small that you can't produce anything in volume, but they do source three bits of produce for the week and then base their drinks around these three things. They can then trace that back to the farm and celebrate all things local.
"And wider than that, there is, obviously, a huge amount of produce available to us from tropical and sub-tropical areas. While local stuff would be more focusing on tea and honey as ingredients, we get a lot of other stuff from nearby countries."
"Ingredient-wise, we can access pretty much any ingredient from South-East Asia — inspiring all kinds of unique drinks. Hong Kong is also a global hub, so we can get just about anything else too."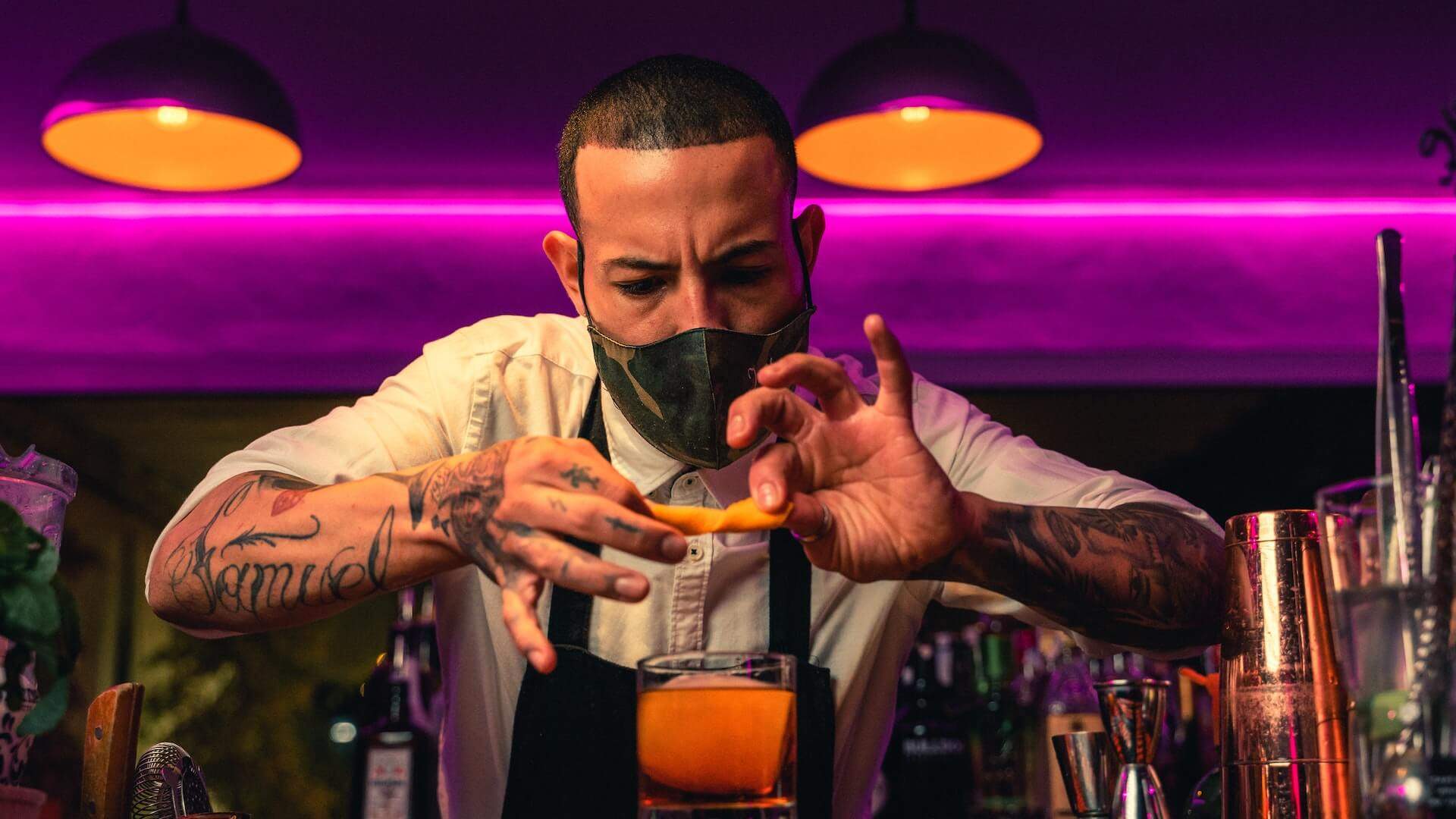 "I find Hong Kong has a very friendly side of service and experience"
SPECTACULAR SERVICE AND HOSPITALITY
The quality of Hong Kong's service and hospitality is also another leading reason for its bar scene being one of the best in the world.
Egerton mentions how "I always find Hong Kong is very welcoming when it comes to hospitality. It's very engaging. People generally want to have a chat with you. The bartenders are interested in what you think about the drink. There is also a desire, when you sit down at the bar, to have a conversation with people around you. I go to a lot of bars in a lot of places and there is definitely a difference in hospitality in Hong Kong.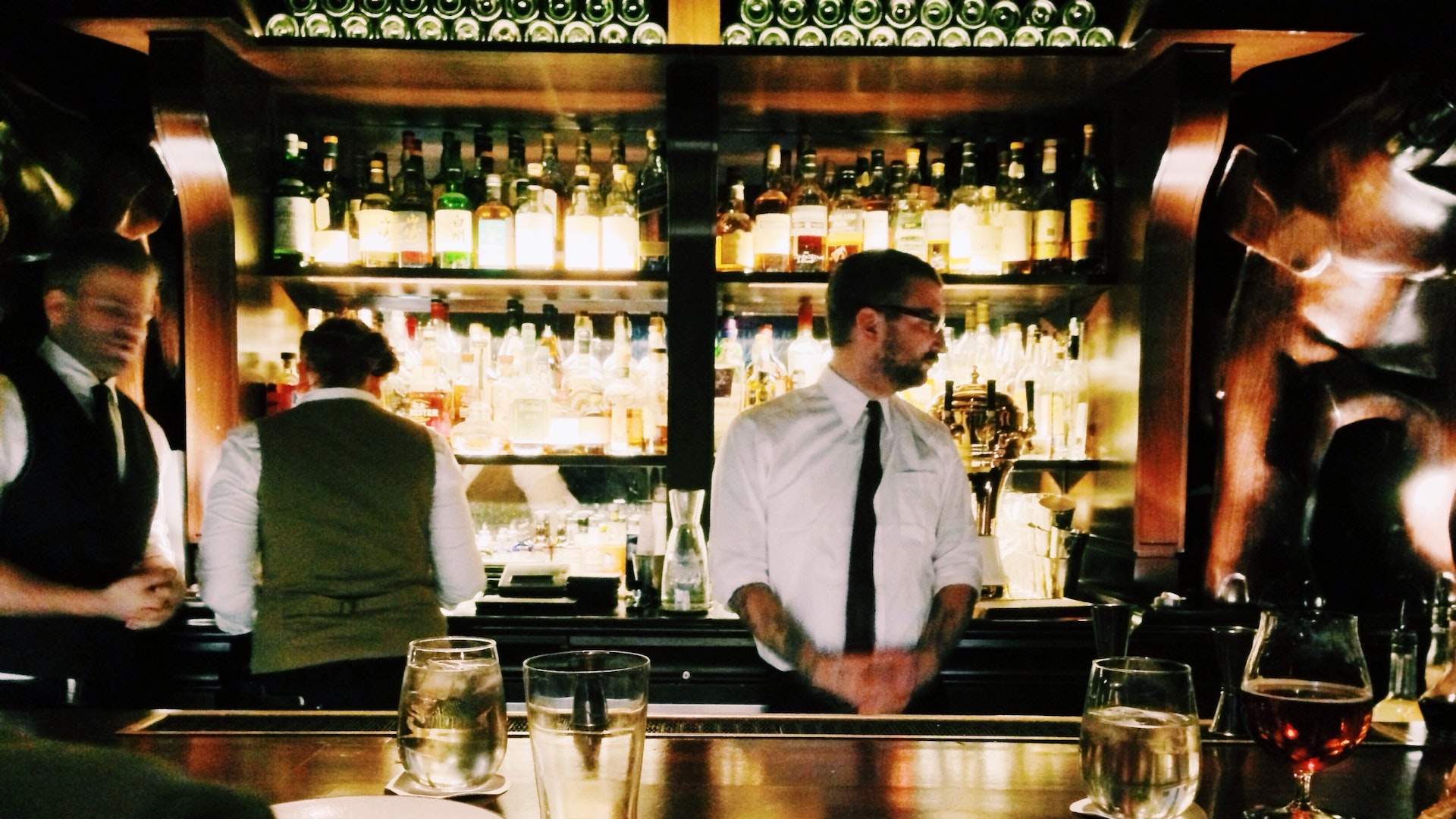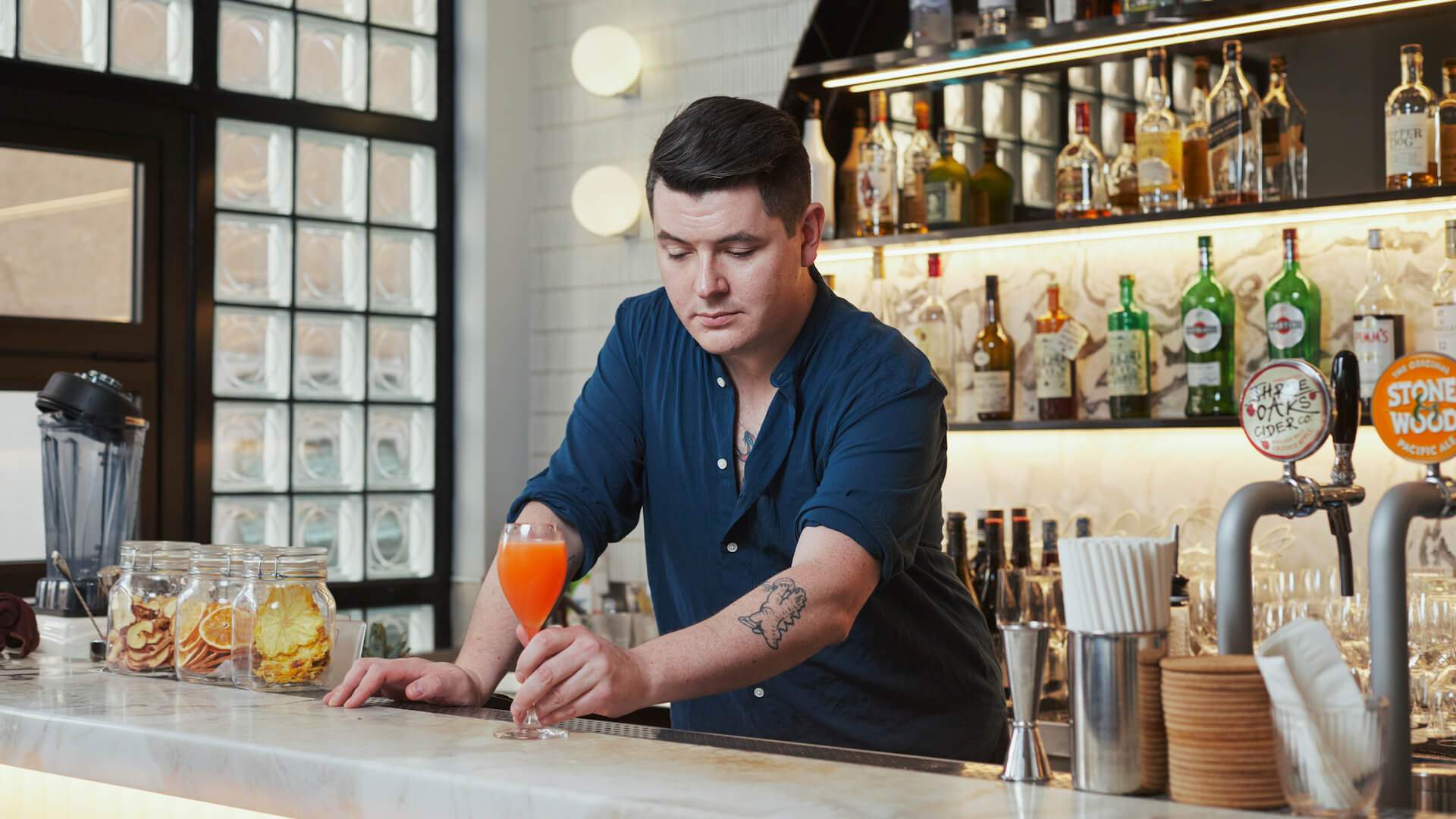 "Because life is so busy outside in Hong Kong, when you come into a bar, the front of house staff wants you to sit down, relax and enjoy yourself — and take time.
"They'll always be there with all the service touches to walk you through everything on the menu, to make recommendations and to follow up. Asking questions like where are you off to next? Can we send you to the next place? Generally, I find Hong Kong has a very friendly side of service and experience."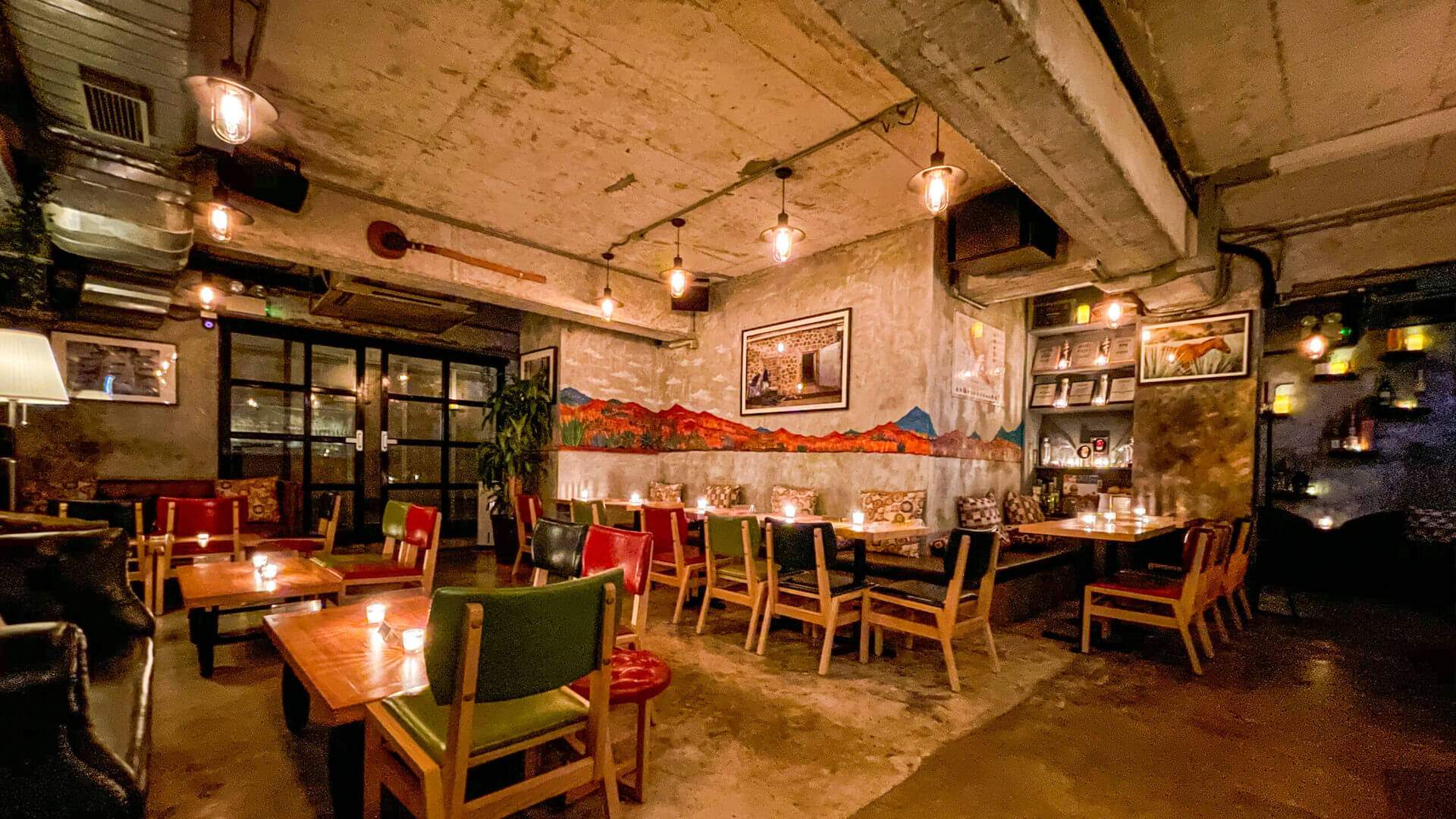 "The collaboration and support between different bars and different bartenders — it very much feels like a family"
COLLABORATION AND COMMUNITY
The industry also sets itself apart from similar industries in different countries because of its strong community spirit.
Egerton says, "it's a very collaborative community. Everyone works together. Everyone looks out for each other. I think that makes the cocktail bar scene very special.
"Because it is set in such a high-density area, everyone is sort of rubbing up shoulders with each other so there is always support when people are hosting events, opening up new bars, if they are bringing in friends from out of town, if they have an emergency and need to borrow something.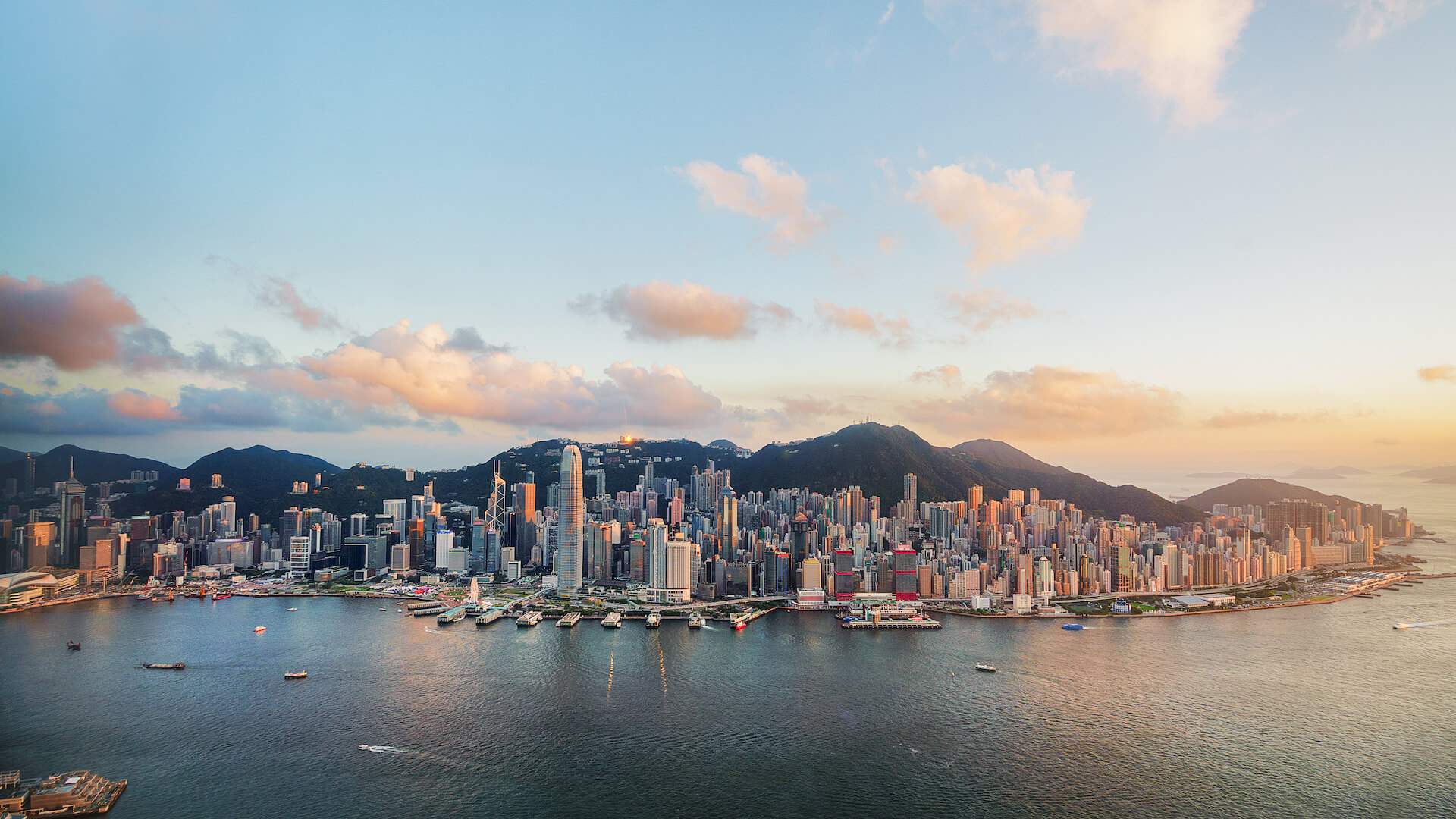 "Also, more generally around Asia, it is a very interconnected community and there is definitely not the competitiveness that you might find in other markets.
"The collaboration and support between different bars and different bartenders — it very much feels like a family."
To find out more — and to start planning your trip to this sensational global hub — head to the Hong Kong Tourism Board website.
Images from top: Tom Egerton, Tom Egerton, Hutong (HKTB), Gigi (Unsplash), Stanislav Ivanitskiy (Unsplash), Argo at the Four Seasons (supplied), Argo at the Four Seasons (supplied), Edgar Chaparro (Unsplash), James Chan (Flickr), Mostly Harmless (supplied), Chino Rocha (Unsplash), Taylor Davidson (Unsplash), Tom Egerton, Coa bar (HKTB), Hong Kong skyline (HKTB).
Concrete Playground Trips
Book unique getaways and adventures dreamed up by our editors