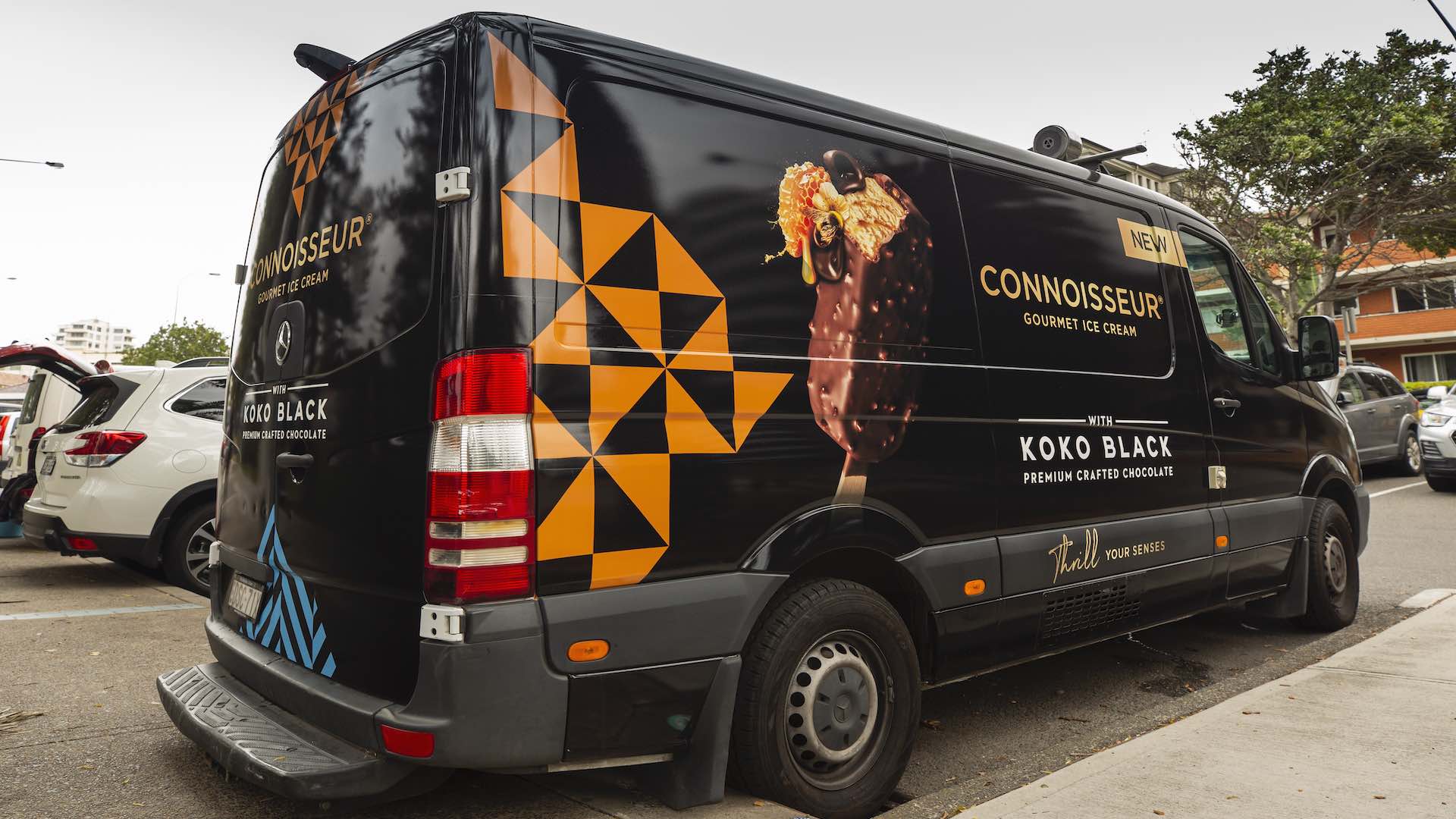 "
Free ice cream awaits — if you know where to go.
Here's Where to Find Connoisseur's Roving Ice Cream Truck
Want to get your hands on free ice cream?
Of course you do.
To celebrate its brand-new collaboration with artisanal chocolate maker Koko Black, premium ice cream brand Connoisseur has revved up a roving ice cream van. It's set to travel all around town until December 15 handing out ice creams to lucky Melburnians — for free.
Here's how it works: on weekends, the truck will hit up high-density areas — while we can't give away the exact location in each suburb, you'll find the van in two prominent spots over a two-hour shift. On weekdays, meanwhile, listen out for a knock at the door as the van will be doing home drop-offs of four-packs of Connoisseur ice cream sticks. There will also be guerilla handouts if you're in the right place at the right time, too, so keep your eyes peeled.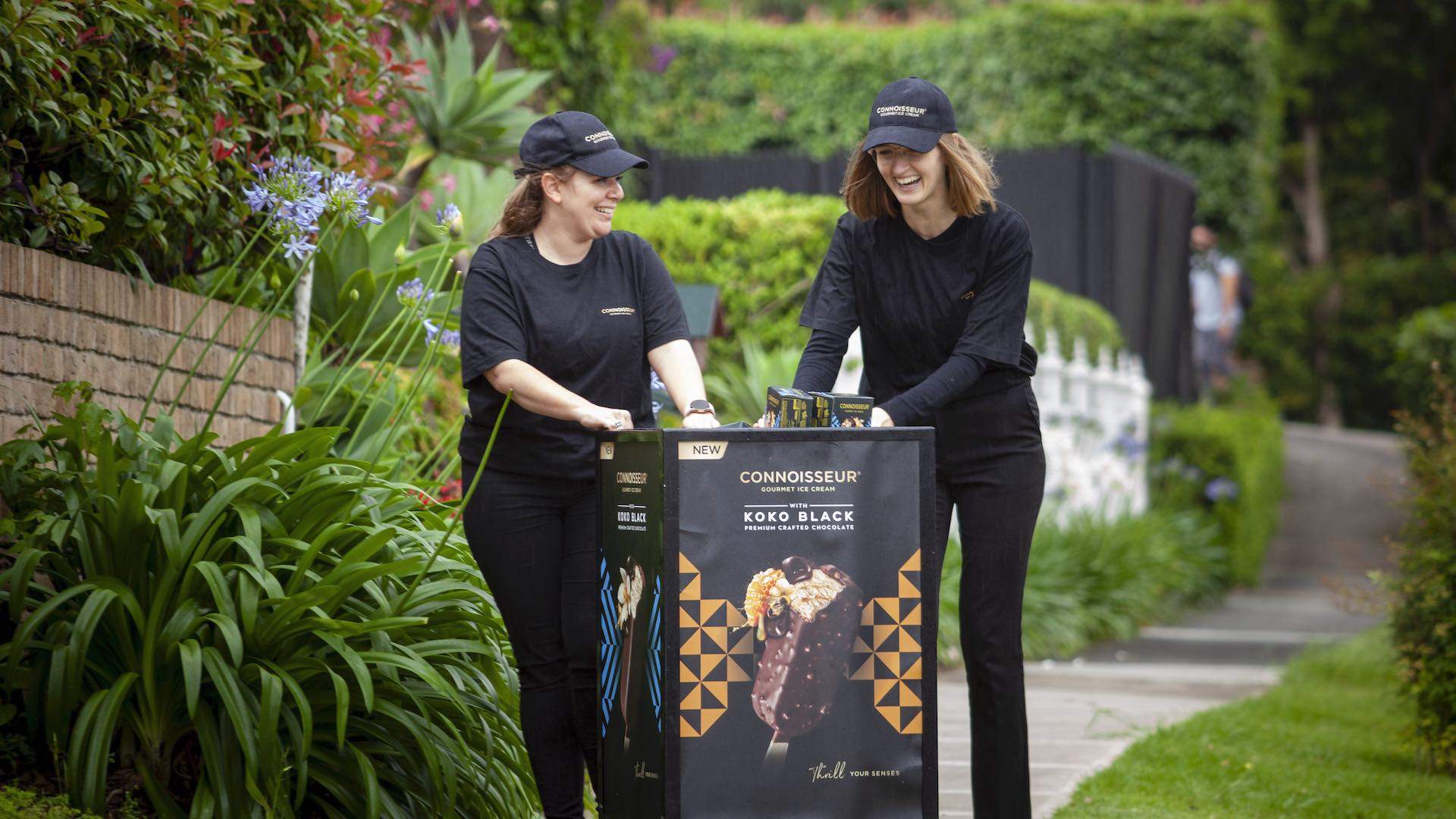 All you need to do is follow the truck using our handy map below so you know where to be and when to get your hands on free ice cream. With multiple flavours on offer, the only question is, which will you choose? Our tip: follow the truck to multiple locations and pick up one of each.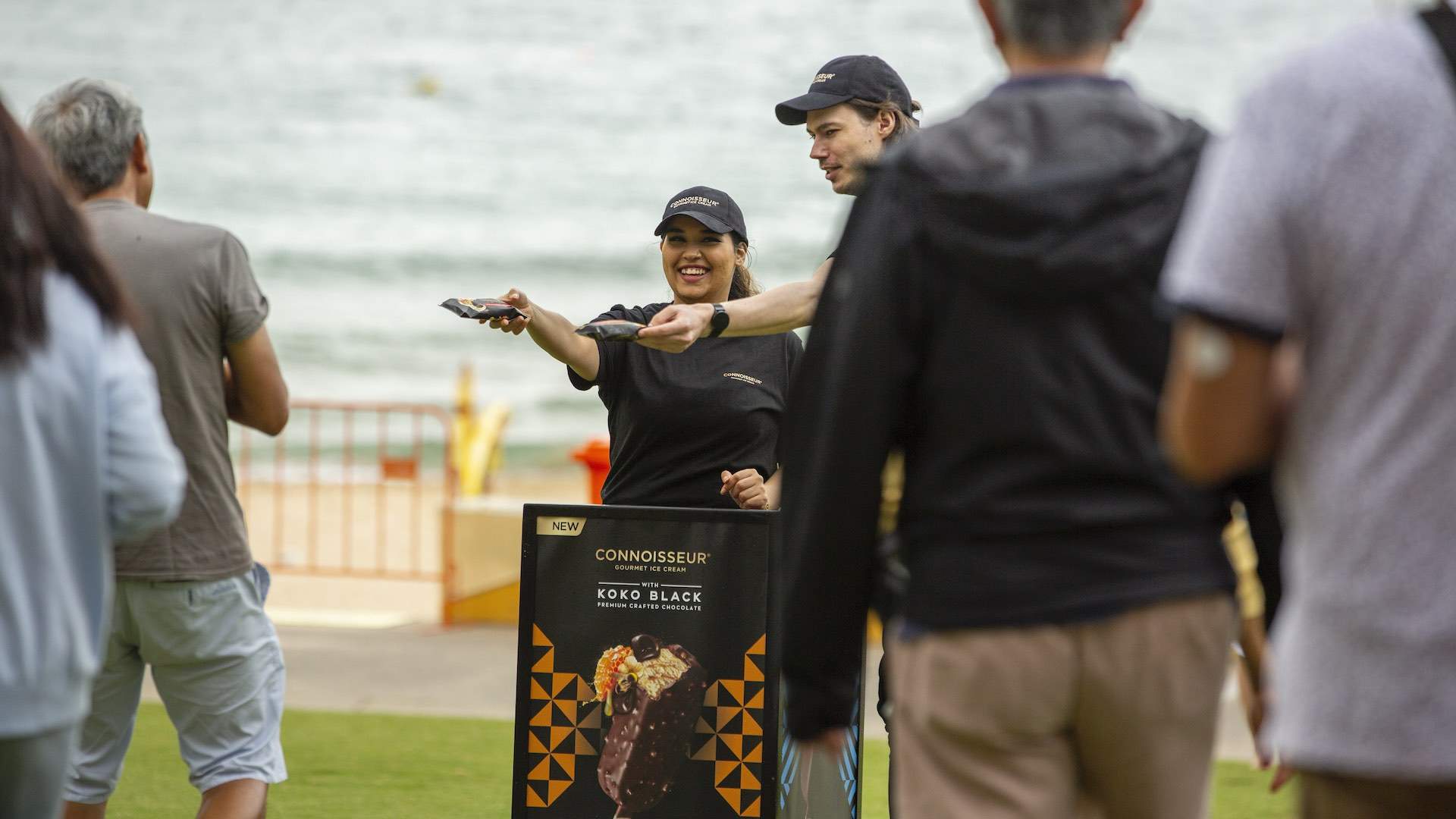 "
Check back every Monday and Thursday at 12pm to find out where the truck will be going over the next few days.
This week, you can find the truck in the following areas:
Monday, December 13
4–6pm: Brighton
6–8pm: Elsternwick
Tuesday, December 14
4–6pm: Albert Park
6–8pm: South Melbourne
Wednesday, December 15
4–6pm: Hawthorn
6–8pm: Richmond
Where to find the Connoisseur x Koko Black ice cream truck
Check back every Monday and Thursday to find out where to get free ice cream.
For more information, head to the Connoisseur website.