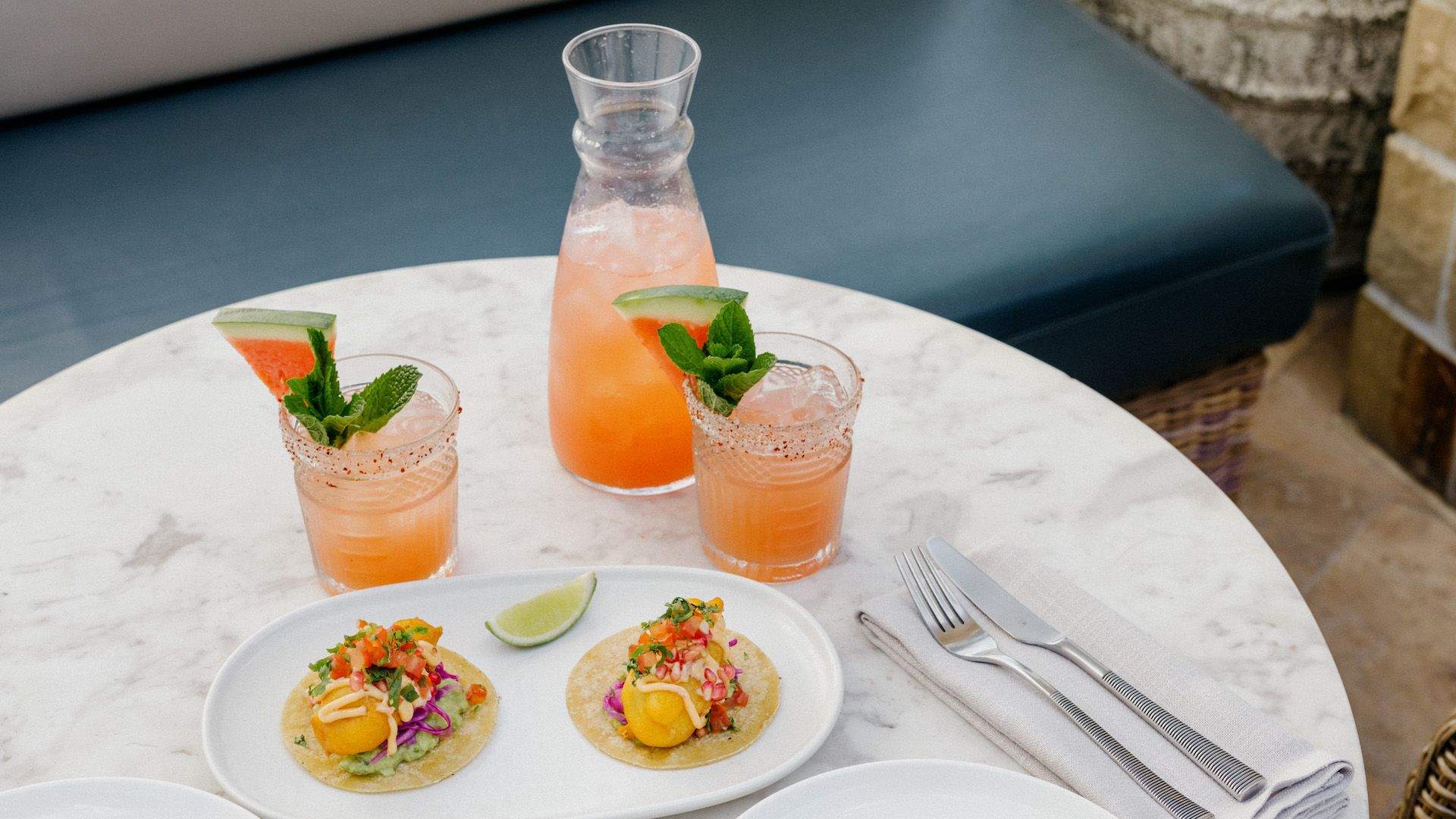 "
Spirited Pairings
How to Make a Pre-Batched Watermelon Margarita
Elevate cocktail hour with this sophisticated food and drink pairing.
Summer means picnics, parties and group catch-ups in abundance. Which means it's the perfect time to unleash some creativity and learn to whip up some share-friendly sips to impress your pals at that next gathering. And nothing screams celebration quite like a fruity margarita, batched and ready to share among mates.
We've teamed up with Patrón Tequila and idyllic Brisbane venue Maya Mexican to showcase how you can level up your cocktail hour this summer, with this perfectly executed pre-batched concoction.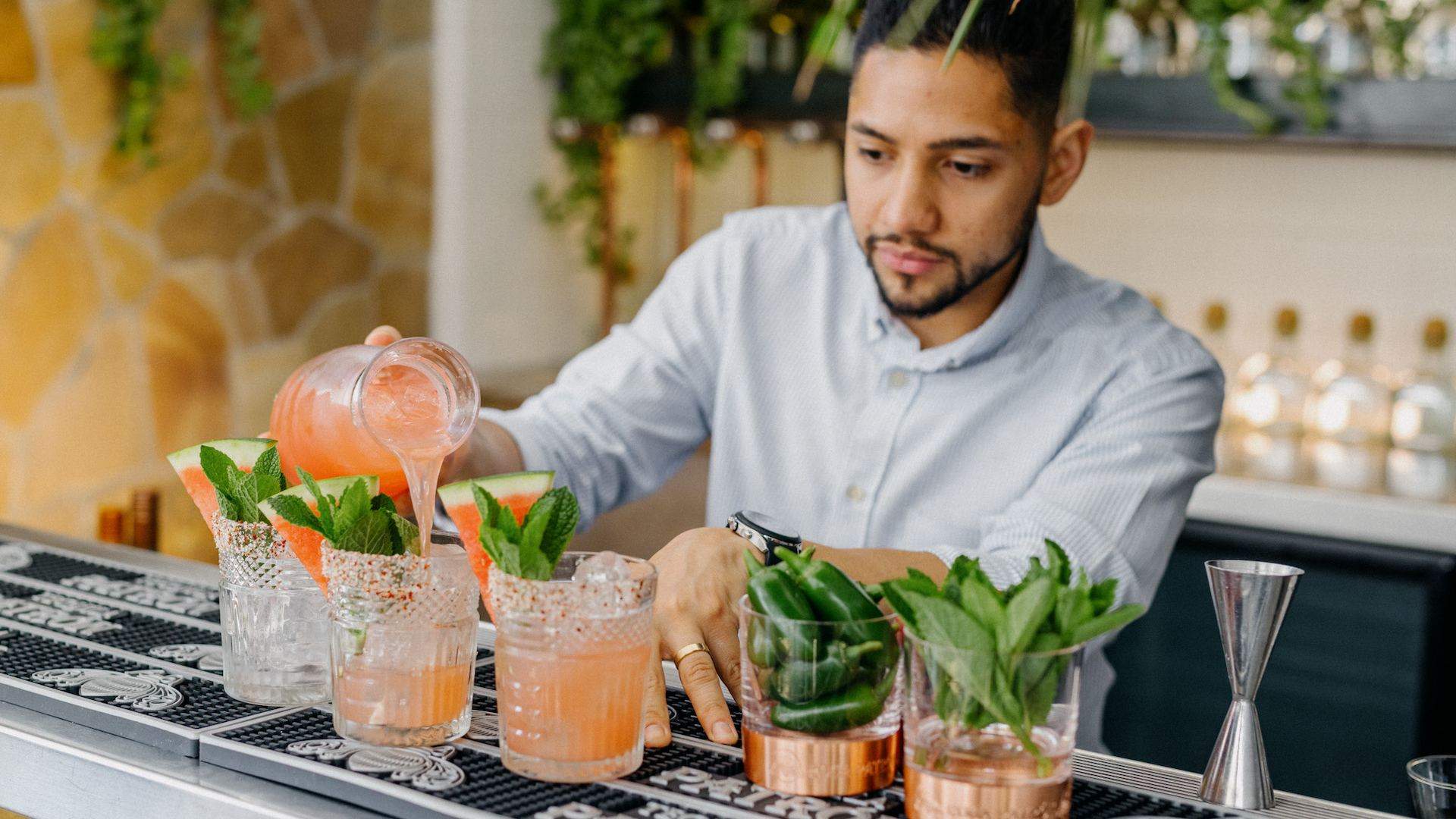 "
How to make a
Patrón Watermelon Margarita
This lively margarita variation embraces big summer energy with the addition of fresh watermelon juice, lime and agave. Whip up a bulk batch based on however many people will be sharing, bottle it up and you've got a group-friendly drink that's ready to party whenever you are.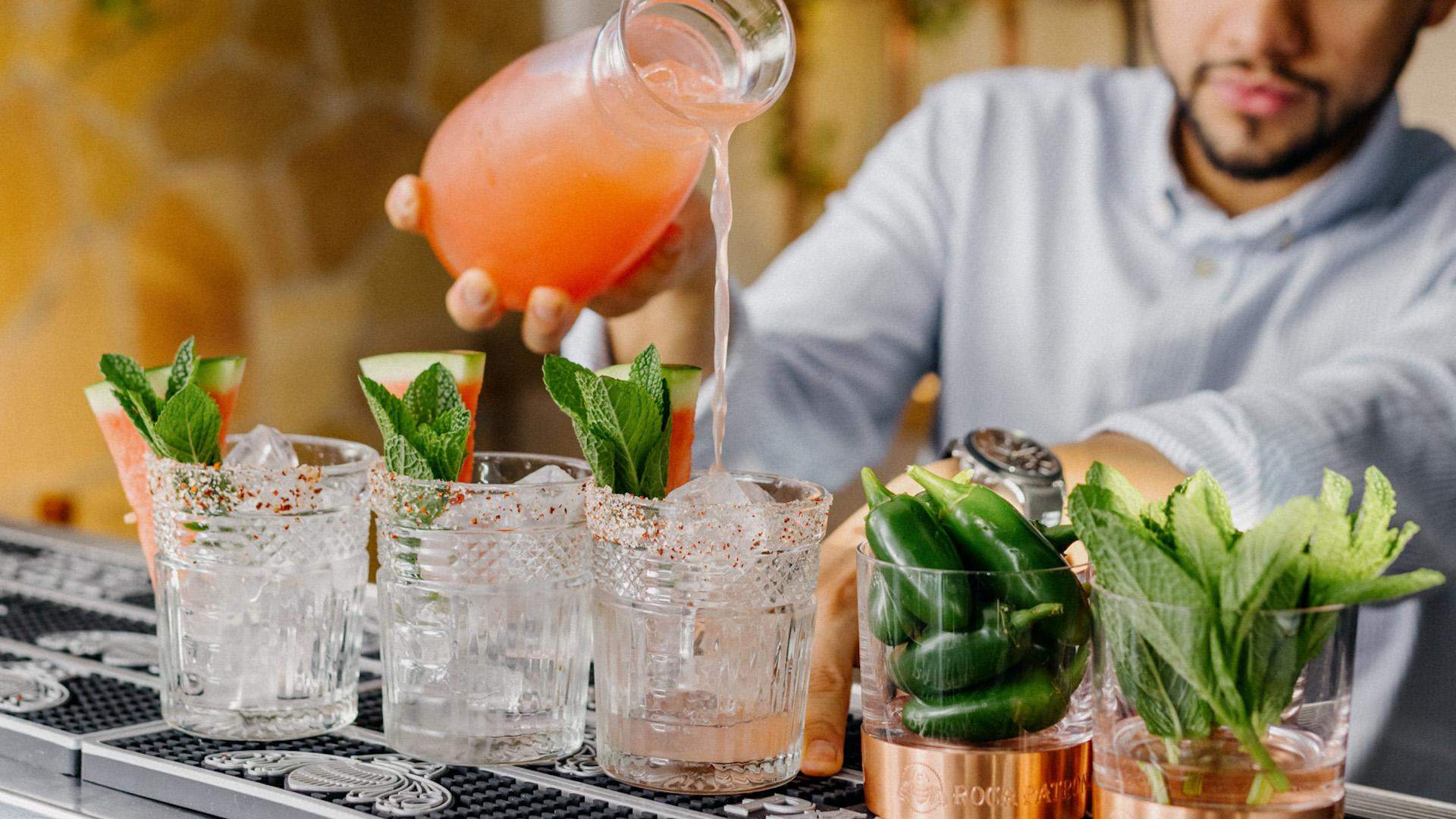 PATRÓN PRE-BATCHED WATERMELON MARGARITA
Below quantities are per person
Ingredients
45ml Patron Silver Tequila
15ml De Kuyper triple sec
30ml fresh lime
45ml watermelon juice
15ml agave
Watermelon slice, chilli salt and mint sprig, to garnish
Method
Pour the tequila, triple sec, lime, watermelon and agave into a carafe that's large enough to hold your final quantity of cocktail. Top with ice and muddle ingredients together. Keep refrigerated or packed with ice until ready to serve — it's best consumed on the same day it's prepped.
To prepare your glasses, rub a lime wedge on the rim of each glass, then roll rim in chilli salt. Garnish with a thick slice of watermelon and a sprig of mint.
For more cocktail inspo, head to the Patrón website.
Images: Markus Ravik
Video: Colton Salter