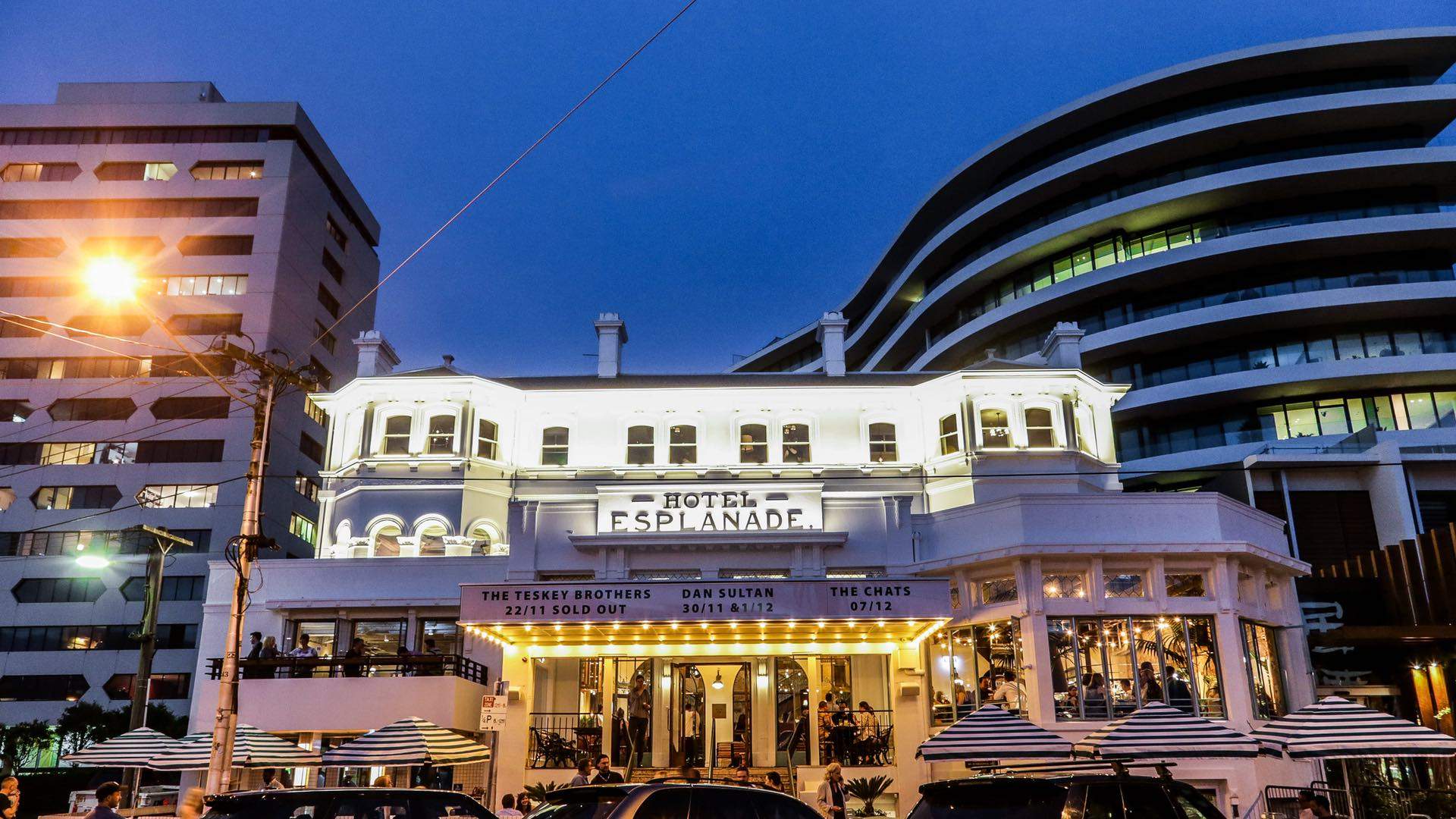 The Melbourne music institution has made its long-awaited return with an incredible refurb featuring 12 bars, two restaurants and three live music stages across its six levels.
After three and a half years behind locked doors and barred windows, the Hotel Esplanade – better known by Melburnians as just The Espy – has made a triumphant return. A mighty revamp has added two levels, brought in an innovative art program and restored the pub's live stages, continuing its life as the longest-running music venue in Australia. If you're a Paul Kelly fan, you might know that he recorded much of his 1996 album Live at the Continental and the Esplanade here.
Stroll straight from St Kilda Beach, through the Espy's majestic Victorian foyer — the pub was built in 1878 — and into The Espy Kitchen to feast on pub grub and share plates, created by Executive Chef Ash Hicks. Follow the grand staircase upwards to find Mya Tiger, a Cantonese Restaurant that overlooks Port Melbourne. Beyond lies The Ghost of Alfred Felton, a lush cocktail bar, and a series of rooms devoted to Felton, an entrepreneur and art collector who lived in The Espy from 1892–1904, and died in his bed, bequeathing more than a billion dollars to the National Gallery of Victoria.
The Espy opened last week, and we've got a look-in. In partnership with Zantac we're uncovering the best new restaurants and bars around Australia as they open. We've got the lowdown on the team, the design and — most importantly — the menu so that you can head in educated, excited and ready to take it all in — with a few dishes recommended by the chef, no less.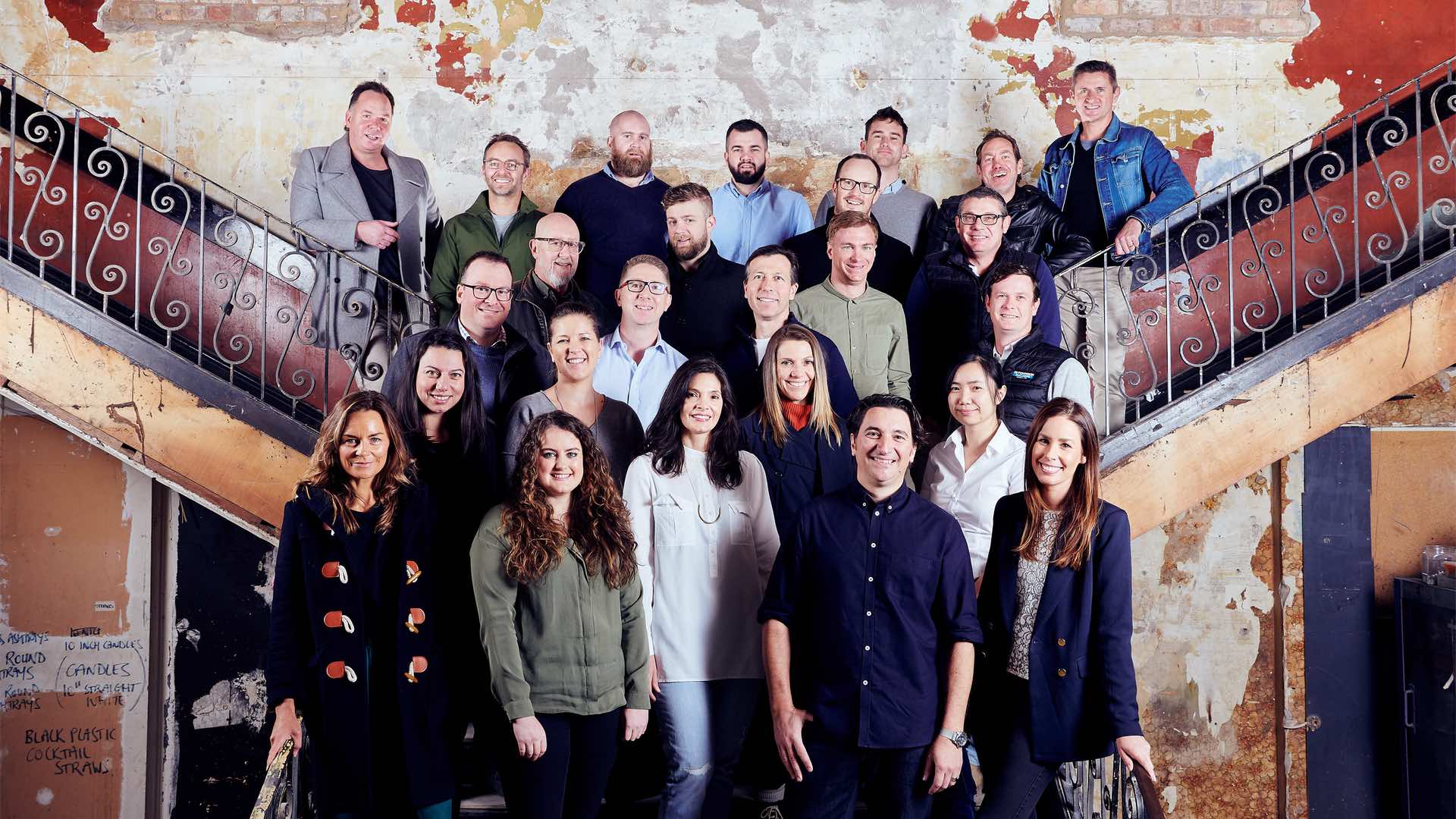 The Team
Behind the makeover is The Espy's new owner, Melbourne-based hospitality group Sand Hill Road, which bought the pub in May 2017. Its other venues include the Garden State on Flinders Lane, the Prahran Hotel and the Posty in Richmond.
"We've been publicans for nearly 20 years now," says Matt Mullins, who co-owns Sand Hill Road, along with his brother, Andy, and mates Doug Maskiell and Tom Birch. "All those years, we always figured The Espy was the best pub in the world. To be honest — without being too over-the-top — there's no other pub that's as magical and as special, as far as I'm concerned."
A pub as epic as The Espy needs a big — and a highly-skilled — team. But with eight venues already in their portfolio, the Sand Hill Road crew didn't have to look too far.
"When we opened the Garden State, we became more ambitious, especially in our food and beverage offerings," says Mullins. "It was in the middle of the city, and our market was evolving in their tastes and expectations. So we went hunting for the best people we could find."
They found them in two of their favourite venues: Circa, a fine dining restaurant in St Kilda where chef Ash Hicks had scored two hats, and Eau de Vie, where bartender Kevin Peters was manager. Both were looking for a new adventure, so Sand Hill Road snapped them up.
"They worked for two years together at the Garden State; then, when it came to The Espy, we needed the best and we think they're the best. They wanted to stay with us, which was great, so they moved across."
The same principle applied to scouting musical and artistic talent. "We knew the music program would need someone with real experience, who'd been on the ground booking and had great relationships with bands, managers and agents." That someone was Shaun Adams, booker at the nearby Prince Bandroom and the Karova Lounge, Ballarat. More on what he's doing later on.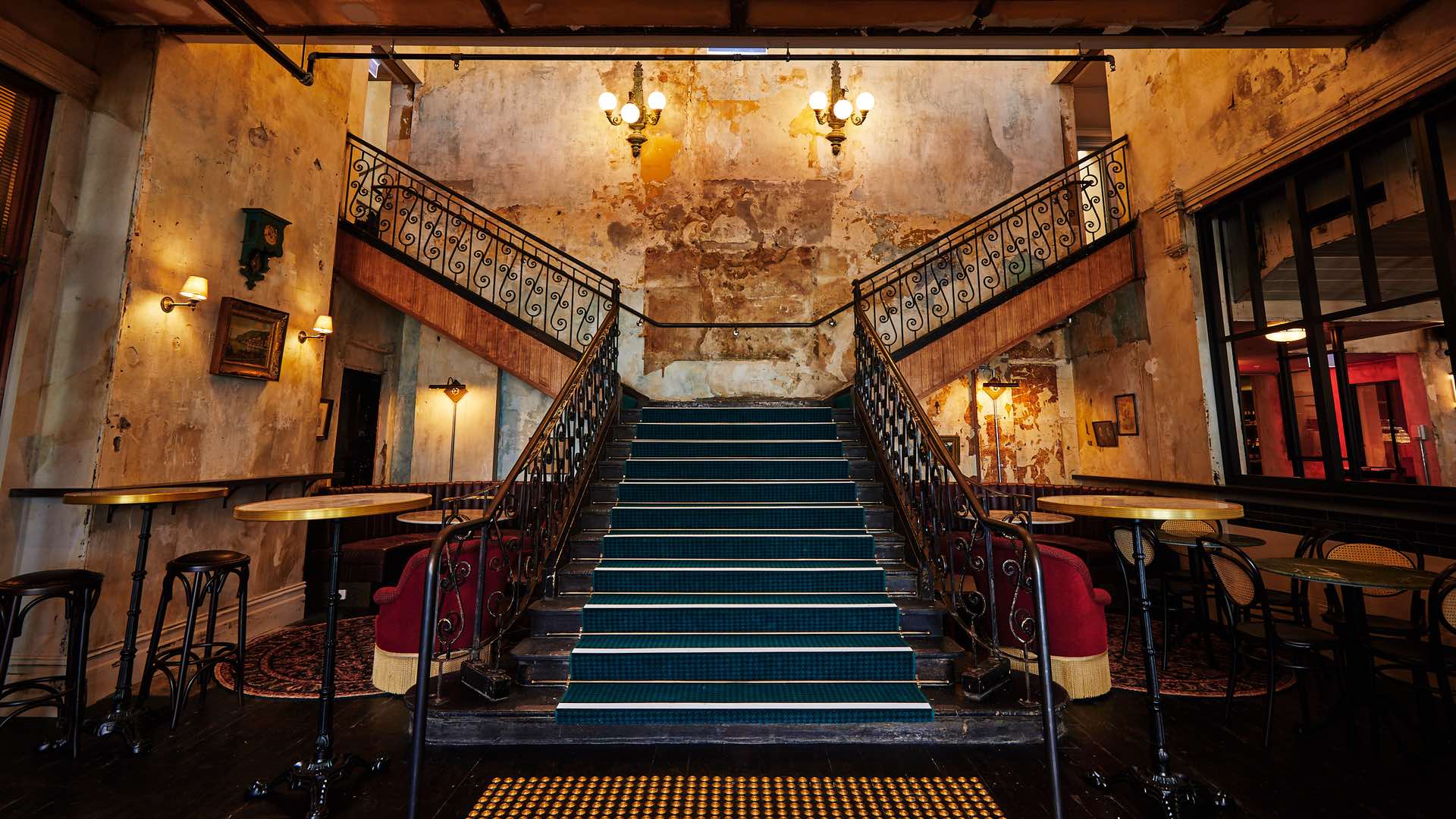 The Design
"People always say you shouldn't try and be all things to all people, but we've decided to be exactly that," says Mullins. "Like all great pubs, The Espy has always welcomed everyone and always will. You'd have rockers in one corner, bankers in another and artists in another."
In league with local design studio Techne and stylist Eleisha Gray, the publicans have revived The Espy's Victorian and art deco splendour, but added necessary contemporary touches. "We started with the original features, including the original fabric, wherever possible," says Mullins. "We wanted people to walk in and not know whether they were looking at something that had been renovated or was 140 years old…Wherever something was damaged, we brought in an artisan to recreate what had been there."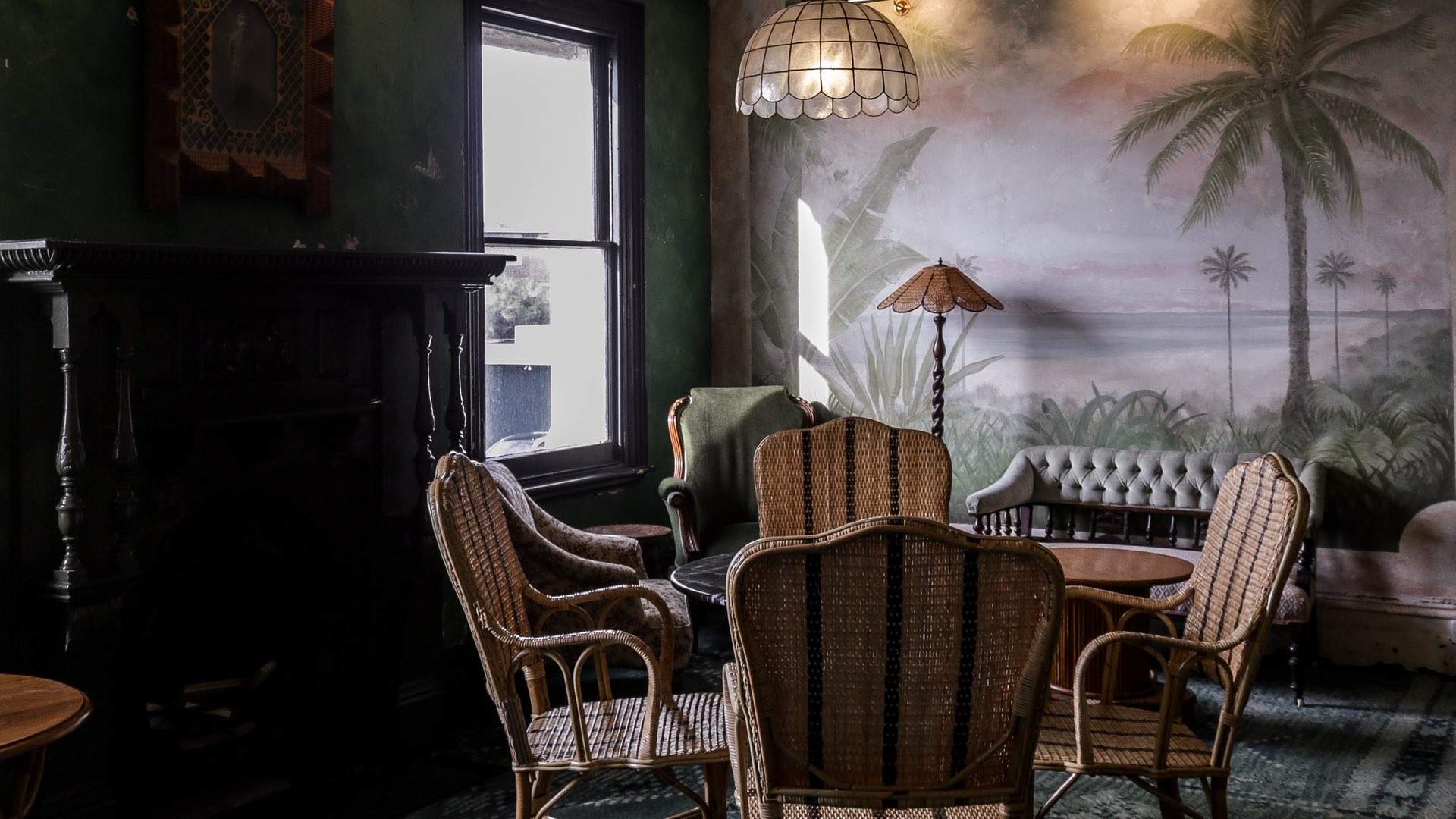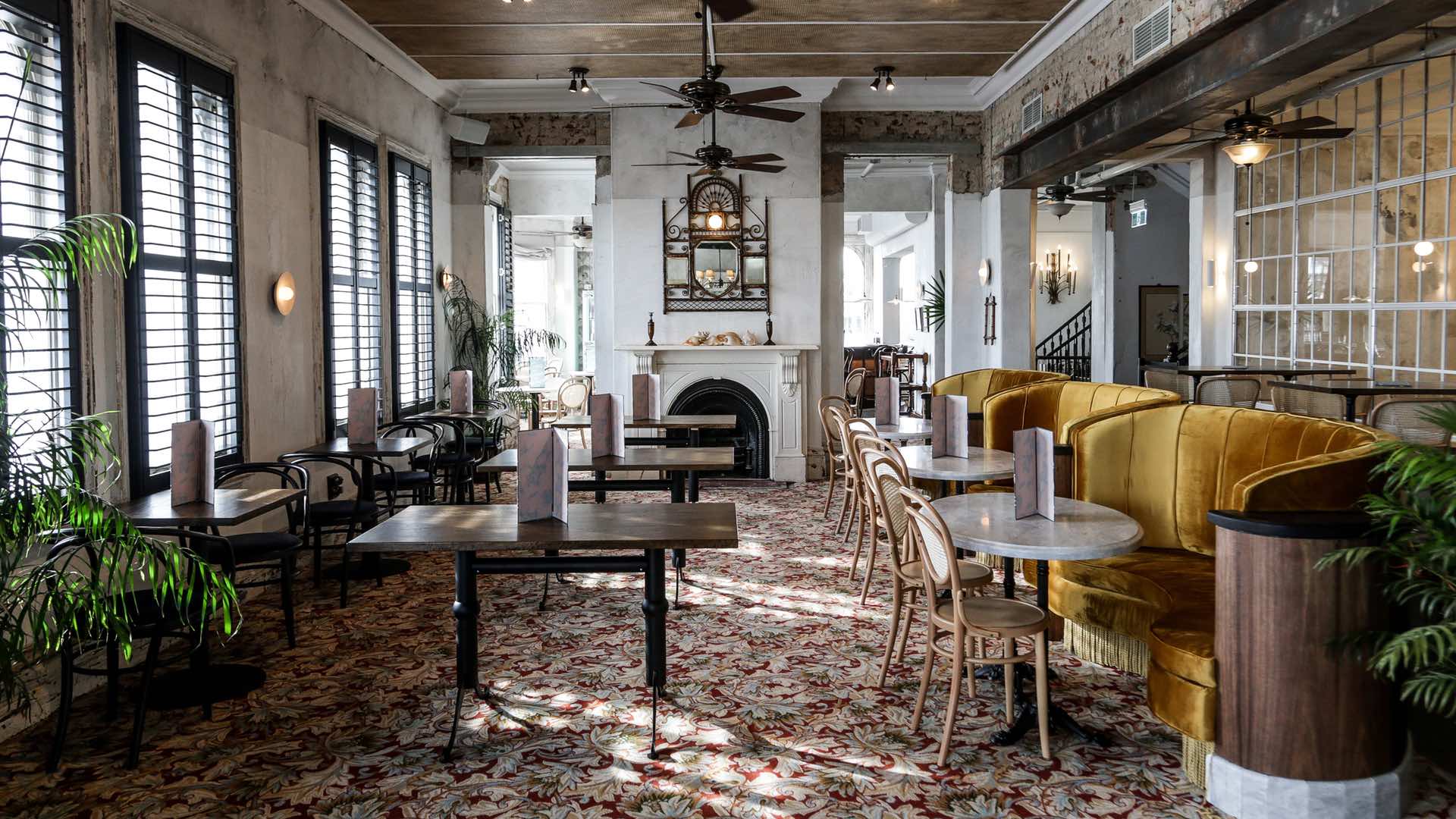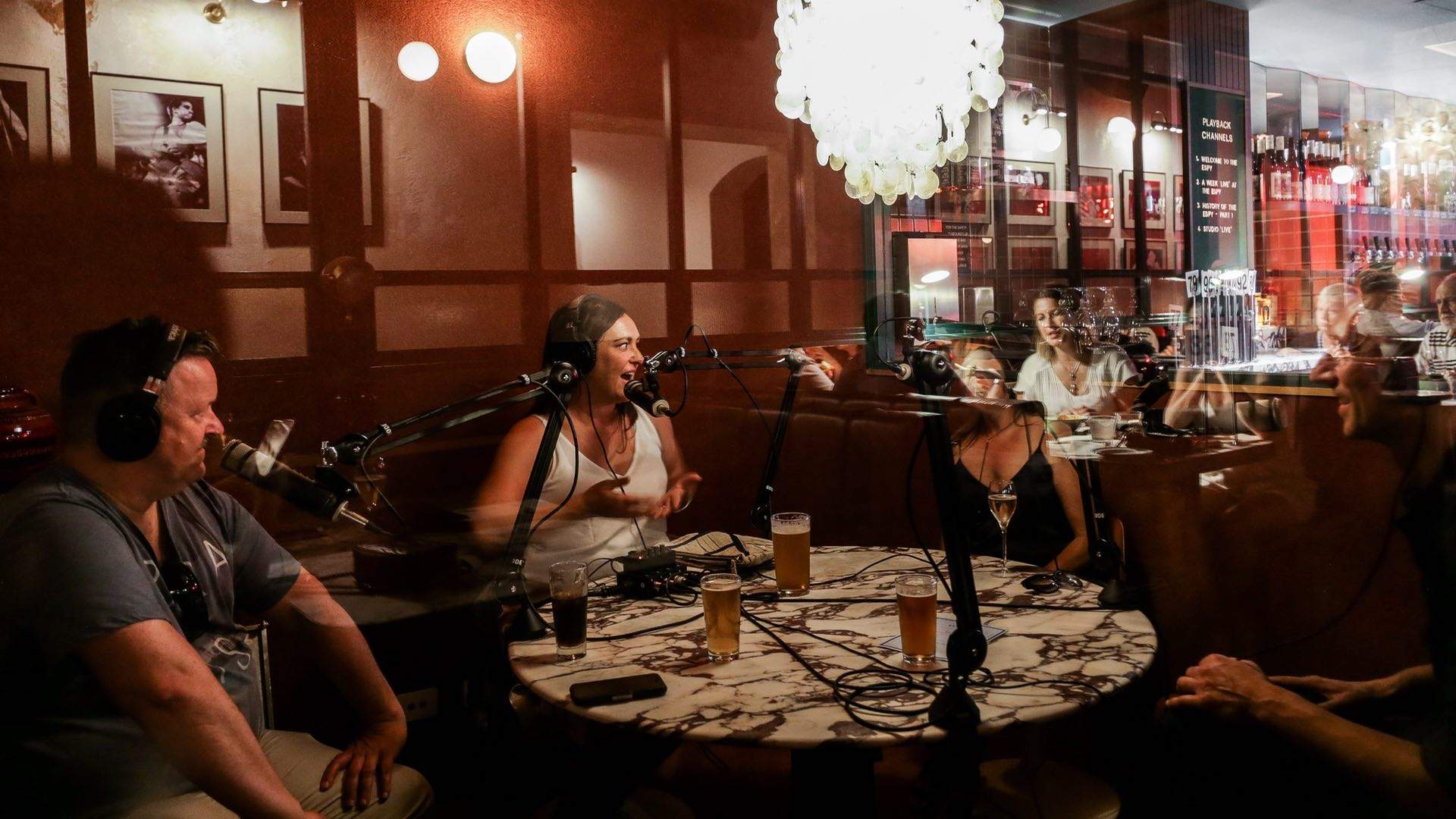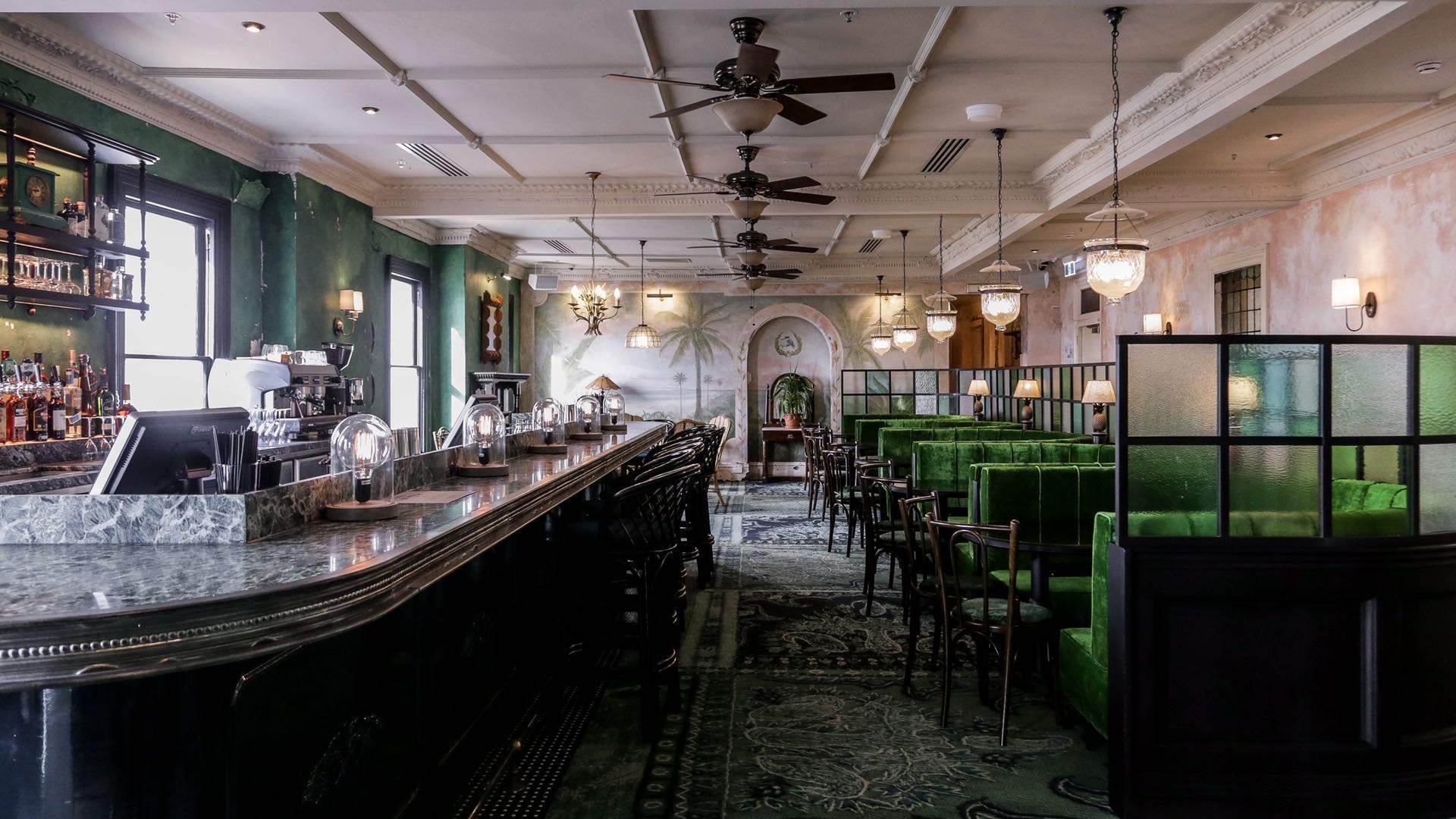 In addition, Sand Hill Road took two trips to Europe, to source 19th century furnishings and materials, including shelving, light fittings, bars and paintings.
The ground floor is home to The Espy Kitchen, a bustling, 450-seater space dedicated to casual eats and drinks. Its centrepiece is a massive, contemporary, industrial open kitchen. Mullins says, "We built it into a vast concrete shell that, 20 years ago, was at the back of the building. It looks and feels like a cellar door in a winery or brewery."
Meanwhile, Mya Tiger takes its cue from Asian architecture of the Victorian era. Look out for hints of legendary tropical buildings, like Raffles Hotel, Singapore. And the Ghost of Alfred Felton cocktail bar "is inspired entirely by Felton and his life". Think plush couches, paintings, sculptures and antiques.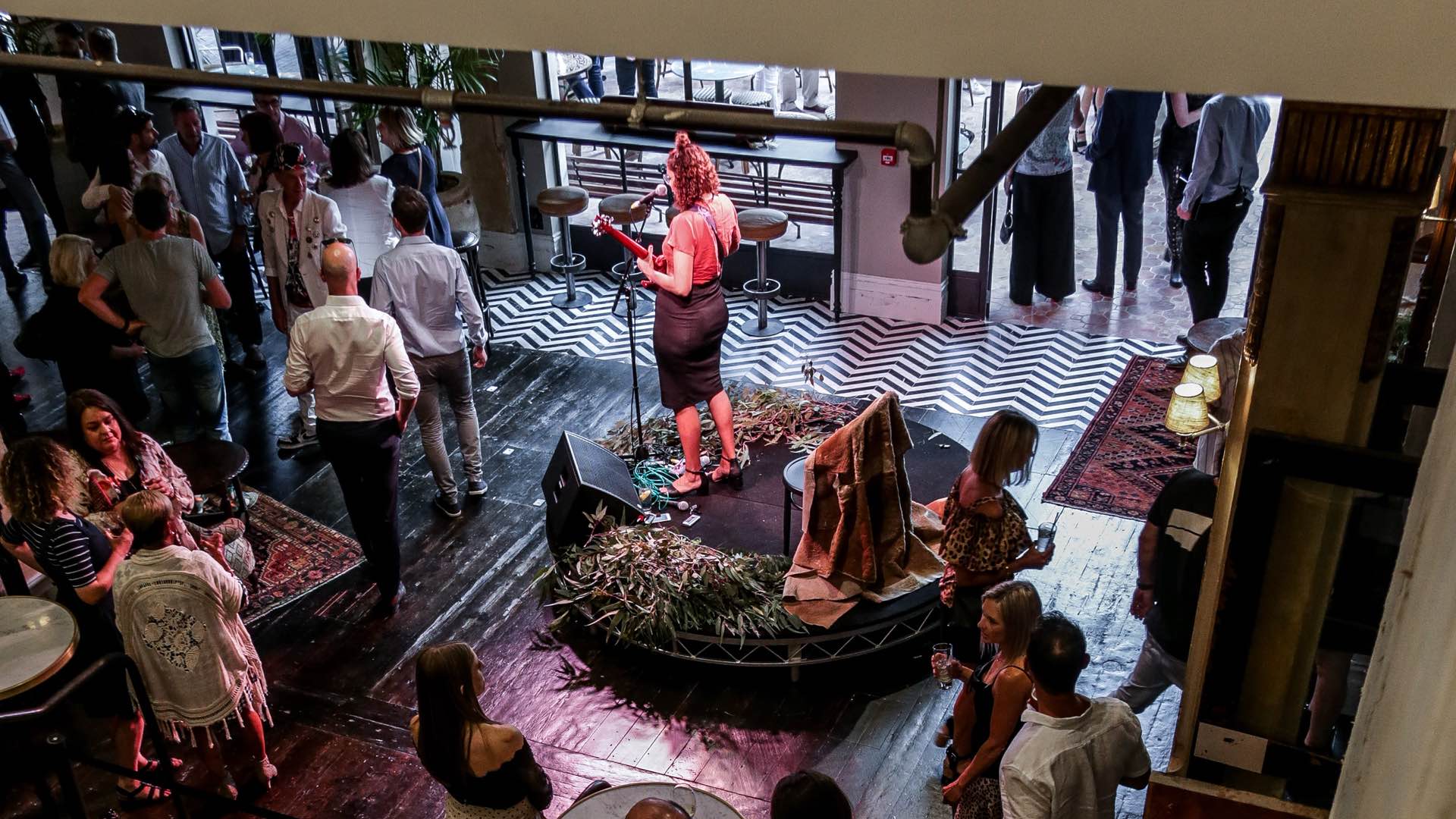 The Music
The biggest question hanging over the relaunch of The Espy was whether the new publicans would pay the same respect to local live music as the old venue did in its heyday. Thankfully, the programming shows that live music not just an afterthought.
There are three stages at The Espy. The first is The Basement, a free entry room. Anyone can walk off the street and straight into a gig. "It's always been there," says the venue's booker Shaun Adams. "It's part of history. On any given night you don't know what you're going to see. You might see a band you've never heard of before or a featured artist who's been on Triple J or an iconic band that played there in the past or a surprise guest."
The second is The Gershwin Room, a ticketed venue. "You'll see a lot of big Melbourne acts and touring acts. We christened the room [on Thursday, November 29] with the Teskey Brothers, which sold out in a few hours. We have Kingswood booked for New Year's Eve." Also coming up in December and January are Ruby Jones and Don Temps, Dan Sultan, Tex Perkins and Matt Walker, the Melbourne Ska Orchestra and Bigger Than Jesus.
The third is a small stage in the round on the ground floor. "We're working out the programming for that as we go along," Adams says. "We're looking at solo acts, DJs and maybe duos."
Meanwhile, artistic director is visionary Janine Willis, former chair of the Next Wave Festival and independent artist. "She's programming a multi-faceted program, with everything from dance classes to major arts festivals, such as the Melbourne debut of We're All Going To Die." Also in the pipeline for 2019 is Swell, an immersive show that will invite audience members to choose their own adventure through The Espy.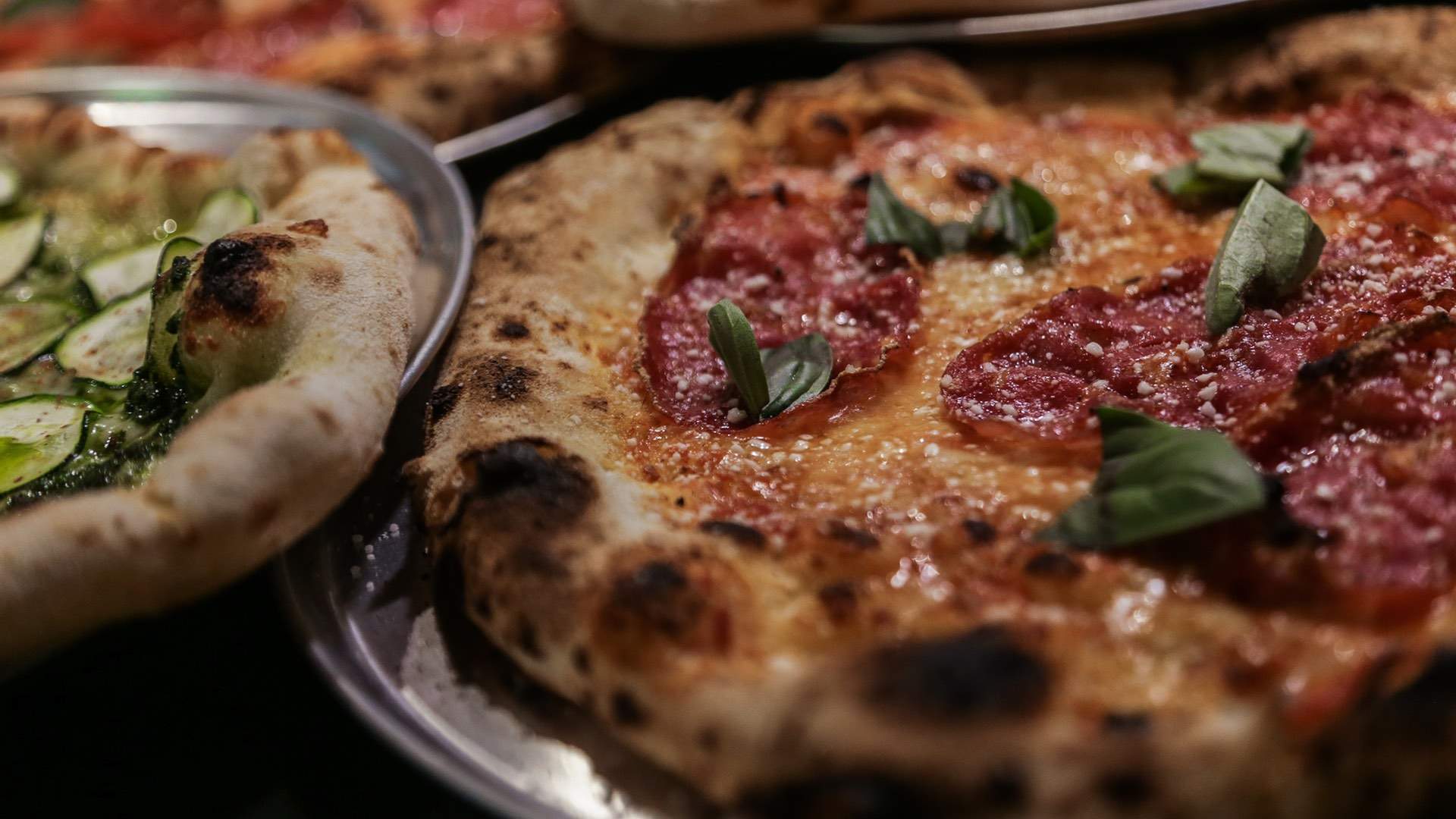 The Menu
"The ethos is for everyone to feel comfortable – to dine, snack or graze," says Executive Chef Ash Hicks. "It's super fun and casual. There's no pretense."
In The Espy Kitchen, you'll be tucking into woodfired pizzas, rotisserie meats, seafood, bar snacks and salads. Start off with a crispy bay bug roll, then move onto BBQ octopus with green chilli and tomato dressing, or, if you're with mates, share a free-range chicken with fries, leaves and classic gravy.
Key to all dishes is fresh produce. During years behind the pans, Hicks has developed close relationships with many local farmers. "The pizzas are made on 72-hour fermented dough, with stoneground flour from Laucke in South Australia, which gives a really nice chew and sour hint. The chickens are from Nichols, in Tasmania, so they're the real slow-growing, free-range thing. The cheese comes from That's Amore in Williamstown."
An upstairs restaurant, Mya Tiger, is set to open next week. Head chef Sarah Chan will oversee a classic Cantonese menu. Think sesame prawn toast, roast duck bao and sweet sour pork. Keep an eye out for surprises, too, like wallaby pancakes, raw kingfish with smoked soy truffle and an ice cream sandwich.
Plus, there are 12 bars throughout The Espy. So, wherever you are, you're never far from a beverage. Peters has put together an extensive drinks list that offers an abundance of craft beers, local and international wines, and even a few cocktails on tap. Among the signature, traditionally made concoctions are the Royal Melbourne Yacht Squadron (Plymouth gin, Cointreau Noir, lime and falernum), the Sun Sparkle Sour (vanilla vodka, passionfruit, lemon, egg white and sparkling wine) and the 500 Days of Summer (Espy 'Sticky Carpet' gin, elderflower, lime, strawberry, mint and ginger beer).
CHEF'S PICK: FOUR THINGS TO ORDER
So what should you order? Hicks has spent a lot of time on this menu, and it caters to all punters, from adults to kids, and those looking for a snack, a burger or a sit-down meal. Here are four picks from The Espy Kitchen's menu.
The Espy is now open every day from 11am till late at 11 The Esplanade.
Keen to check out more newbies? Have a sift through the newest crop of Melbourne openings.
To find out more about Zantac, visit the website. Zantac relieves heartburn. Always read the label. Use only as directed. If symptoms persist consult your health professional. 
Words: Jasmine Crittenden. Images: Alex Drewnik.  
Concrete Playground Trips
Book unique getaways and adventures dreamed up by our editors