FOOD & DRINK
1800-Lasagne Is Opening Its First Bricks-and-Mortar Bar and Eatery in Thornbury
The cosy Italian-style joint is set to open later this winter with lasagne, classic cocktails and vino.
One of the local businesses that really came into its own during pandemic times was 1800-Lasagne. Specialising in home-delivered slabs of lasagne, Joey Kellock's niche drop-off service ticked a whole lot of boxes for Melbourne's carb-craving iso folk.
But fans won't be limited to just delivery for much longer, with the news 1800-Lasagne will soon have its own permanent, bricks-and-mortar home. Kellock has revealed plans to open the doors to a new Thornbury bar and eatery, with a launch date pencilled in for late August. Yep — something extra tasty to look forward to post-lockdown 2.0.
The team has cooled things off on the delivery front for a few weeks while it sets about transforming an old-school High Street pizza joint into a warm, character-filled Italian hangout. Brick archways and terrazzo floors are carryovers from days past, setting the scene along with lots of classic wood panelling and a big timber-topped bar gracing the front room.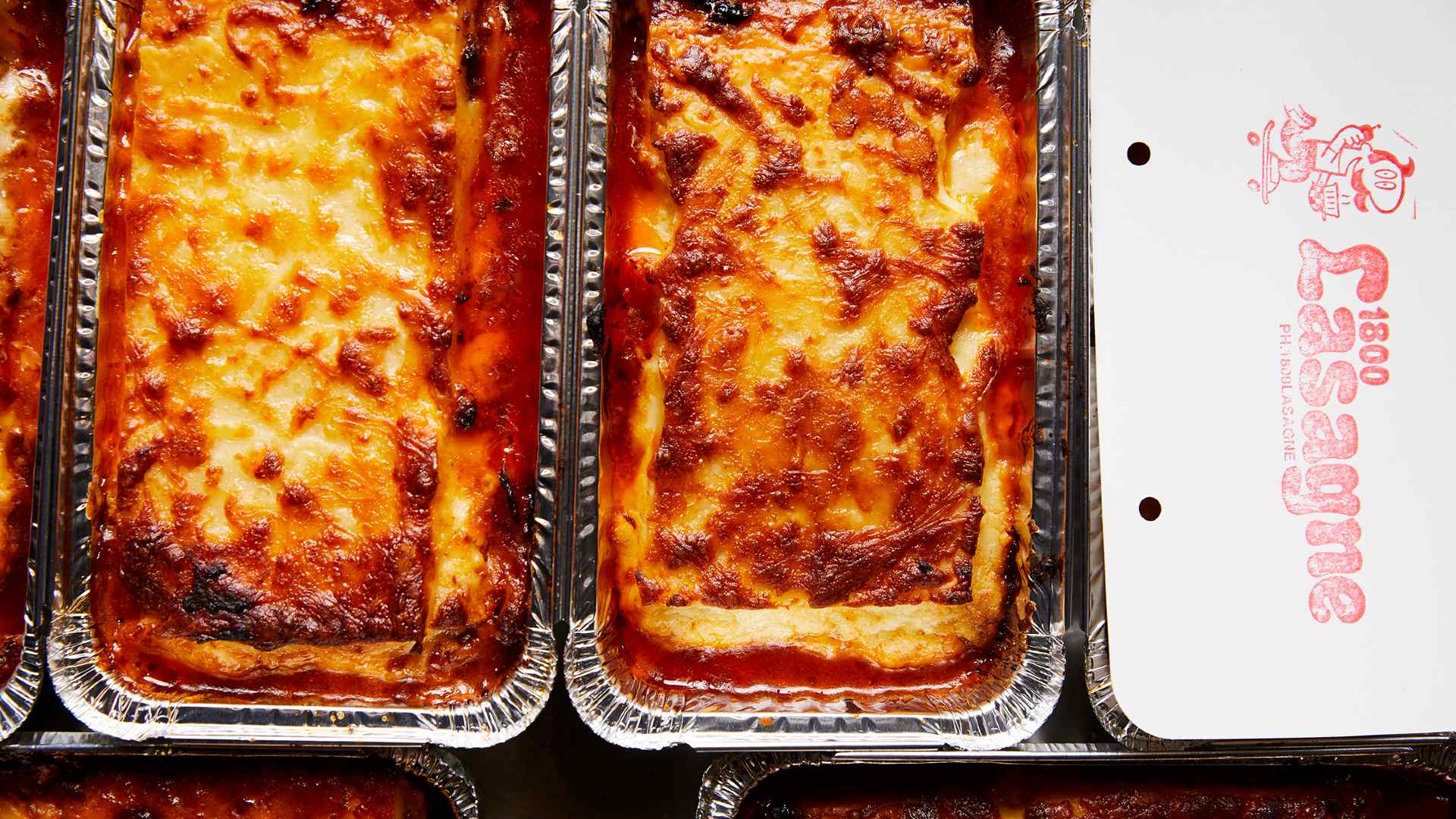 "We have always wanted to have a bar set-up so we can serve our lasagne in its finest form: straight outta the oven," says Kellock. "We wanted a place where people can come and drink some wine and be super comfy...and eat delicious lasagne in a gorgeous setting."
While that signature lasagne is set to be the star of the show, with two different versions on offer, there'll also be plenty of other Italian-accented treats rounding out the menu. Think, snacks, buttery garlic bread, a couple of salads and a rotation of specials that could include favourites like spaghetti with meatballs and osso bucco. And, to match, the bar will be slinging a range of top-notch wines, classic cocktails and a beer list that trips between Italy and Australia.
Those who aren't quite lucky enough to call themselves locals will still be able to get their mitts on 1800-Lasagne's namesake dish, with Kellock planning to continue with delivery runs from around July 29. Outer suburbs will be covered on specific nights each week, with instant delivery available to Thornbury's surrounding locales.
1800-Lasagne's new bar is set to open at 653 High Street, Thornbury, from late August. Keep an eye on the progress here.
Published on July 13, 2020 by Libby Curran