FOOD & DRINK
A Free KFC Feast Is Happening in the Streets of Melbourne This Weekend
The catch? It's taking place at 2am.
In the early hours of Sunday morning, you'll be able to track down a free KFC feast in the streets of Melbourne. And it'll feature a KFC dish Aussies haven't tried before.
KFC is using the end of daylight savings as an excuse to host this feast, too, which means it's a great way to spend that bonus weekend hour.
On Sunday, April 7, stay out in the city and stuff your face with free KFC Chachos (chicken nachos) between the hours of 2am and 3am. Well, the second 2am till 3am. The hour of free food will kick off once the clock has ticked over from 2.59am to... 2am.
So, you'll need to stay cosied up in a bar nearby — with a cocktail in-hand, of course — till then. Here are 17 of our favourite CBD spots to keep you occupied (and warm) until the enchanted Chachos hour begins.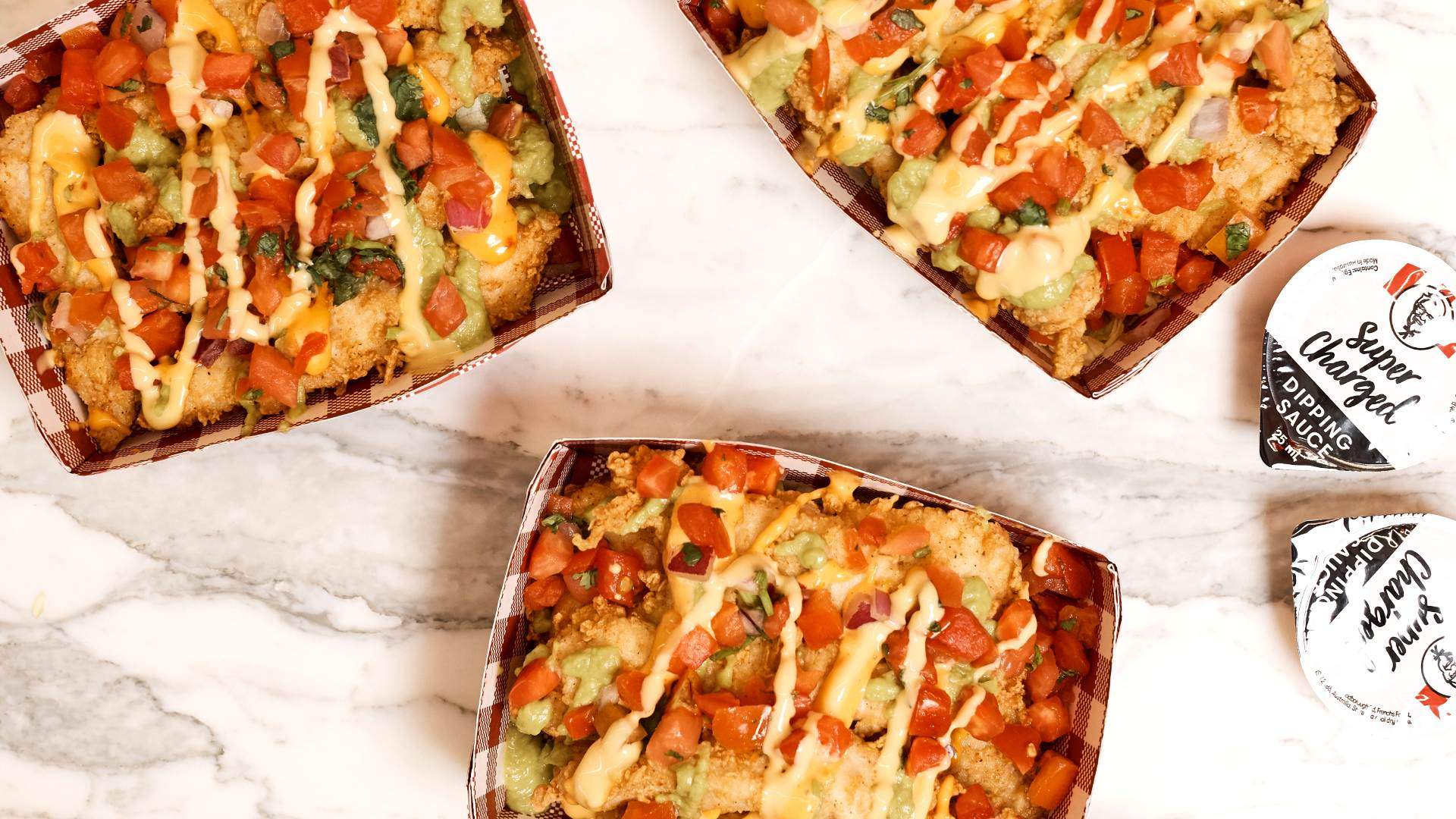 The event will be the first (and only) time Aussies will be able to try the KFC Chachos, which are classic KFC tenders topped with avocado, Supercharged Sauce, nacho cheese sauce and tomato salsa. In addition to Chachos from the food truck, there will be music by local DJs and beanbags to lounge on.
The KFC food truck will be serving free Chachos in front of the State Library, 328 Swanston Street, Melbourne, from 2am to 3am (after the clock goes back) on Sunday, April 7.
Published on April 02, 2019 by Georgia Hough