FOOD & DRINK
Coal Blooded Griller Is Bayside's Meaty New Diner Serving Brisket, Fried Chicken and Local Tinnies
A custom-built smoker is firing 24/7 and the drinks list heroes local limited-edition brews.
Coal Blooded Griller Is Bayside's Meaty New Diner Serving Brisket, Fried Chicken and Local Tinnies
A custom-built smoker is firing 24/7 and the drinks list heroes local limited-edition brews.
Promising to delight pun-lovers and meat enthusiasts alike, Coal Blooded Griller is the fiery new addition to Brighton's food scene, throwing open its doors this Tuesday, October 1. With a food offering helmed by Josh Monteiro (ex-Changz Canteen and founder of Changz Hot Sauce) and a custom-built smoker and barbecue pit taking pride of place, this one's your new go-to for house-smoked meats, fried chicken and local craft brews.
As the name suggests, the Martin Street venue has a soft spot for all things smokey and grilled, so expect the likes of chopped pork shoulder and beef brisket by the gram, glazed pork baby back ribs and a range of hefty burgers sandwiched between locally made milk buns. That custom smoker will be running 24/7 to keep up with demand, the fire manned all through each night and day.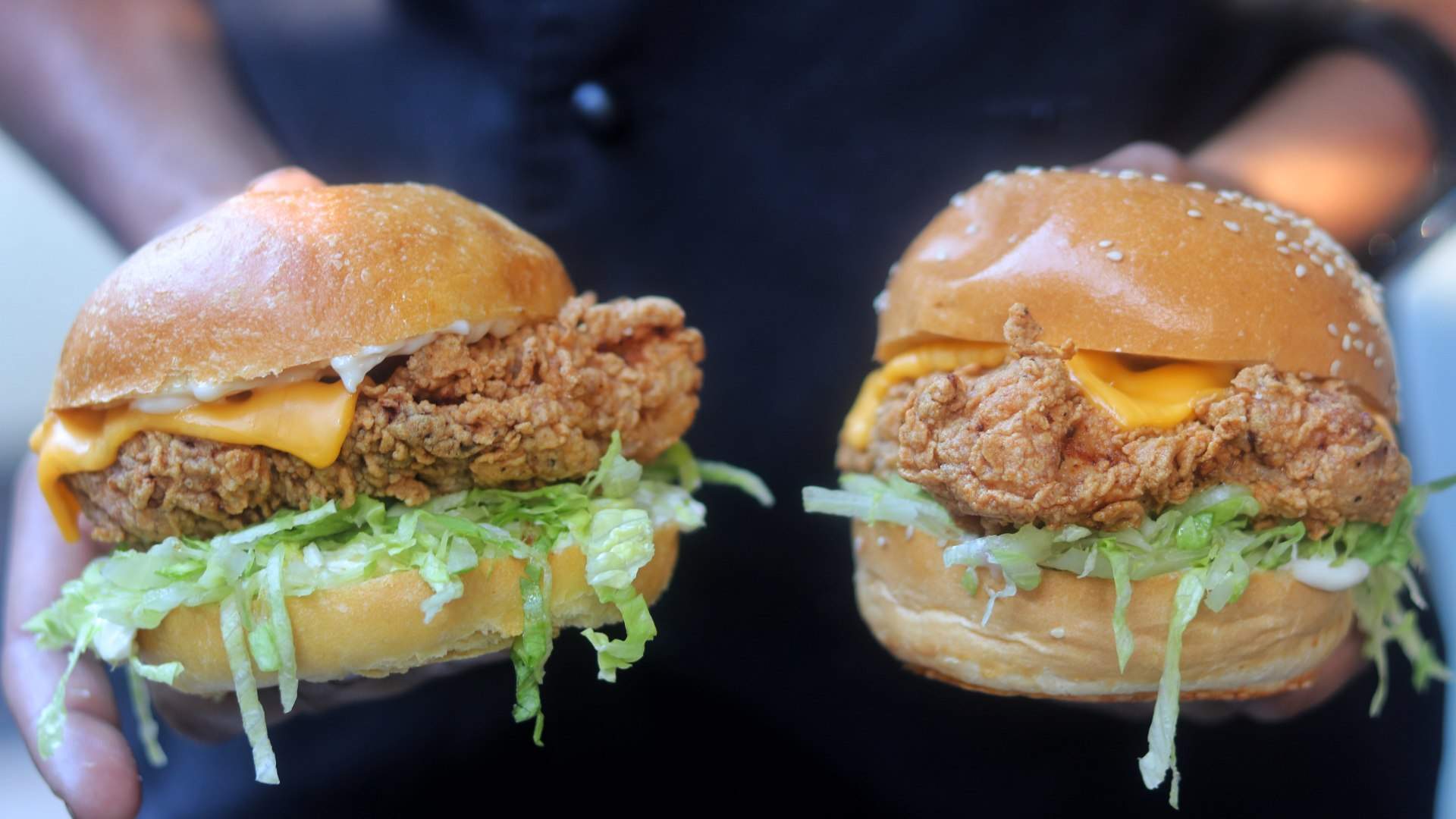 The crispy fried chicken burger is one of Monteiro's carefully honed creations, perfected over the years, and an extra spicy Changz-inspired version of this is also set to hit the menu in the next few weeks. Meanwhile, a lineup of classic, share-friendly sides runs to the likes of buffalo or saucy barbecue wings, cheesy jalapeno poppers and flame-grilled corn slathered in coriander butter, pecorino and chipotle. It's far from herbivore-friendly, but we suspect Melbourne's meat-lovers will be lapping it up regardless.
From the bar comes a rotating tap-list of limited-edition beers from local breweries, backed by a handful of tinnies and wines. Bad Shepherd Brewing will be taking over the taps for the starting month. Otherwise, those meaty eats are sure to go swimmingly alongside sips like the house Bloody Mary loaded with buffalo sauce and a jalapeno popper, the Peach Gin Fizz made with Macedon Ranges Gin, or of course, a cheeky pickle back shot.
Find Coal Blooded Griller at 146 Martin Street, Brighton, open Tuesday to Sunday from 11am.
Published on October 02, 2019 by Libby Curran