Five Cicchetti to Serve with Prosecco at Your Own Aperitivo Hour This Season
Minimal effort for maximum reward.
in partnership with

Since the beginning of time, humans have always matched food with wine. Jesus broke bread with vino, the Vikings had their salted fish and mead, the French have cheese and champagne and the Italians cicchetti and aperitivo — a pairing we've all enjoyed more than a few times this summer. If you've spent the last few months like we did, cured meats, olives, vegetables in oil, cheese and the like have become a diet staple, especially when paired with a spritz or even simpler, a crisp glass of prosecco.
As we move into autumn, there's no need to lose this little evening, pre-going out ritual — even if that summer sun starts to slip away. To help you take the magic of this molto buono pairing from the bar terrace and into your home, we've partnered with the wine aficionados at Dal Zotto and crafted five cicchetti to serve with the new Dal Zotto prosecco. Before your next night out, grab a few friends, a bottle of bubbles and kick back at your own at-home aperitivo hour. Red and white gingham tablecloths are entirely optional.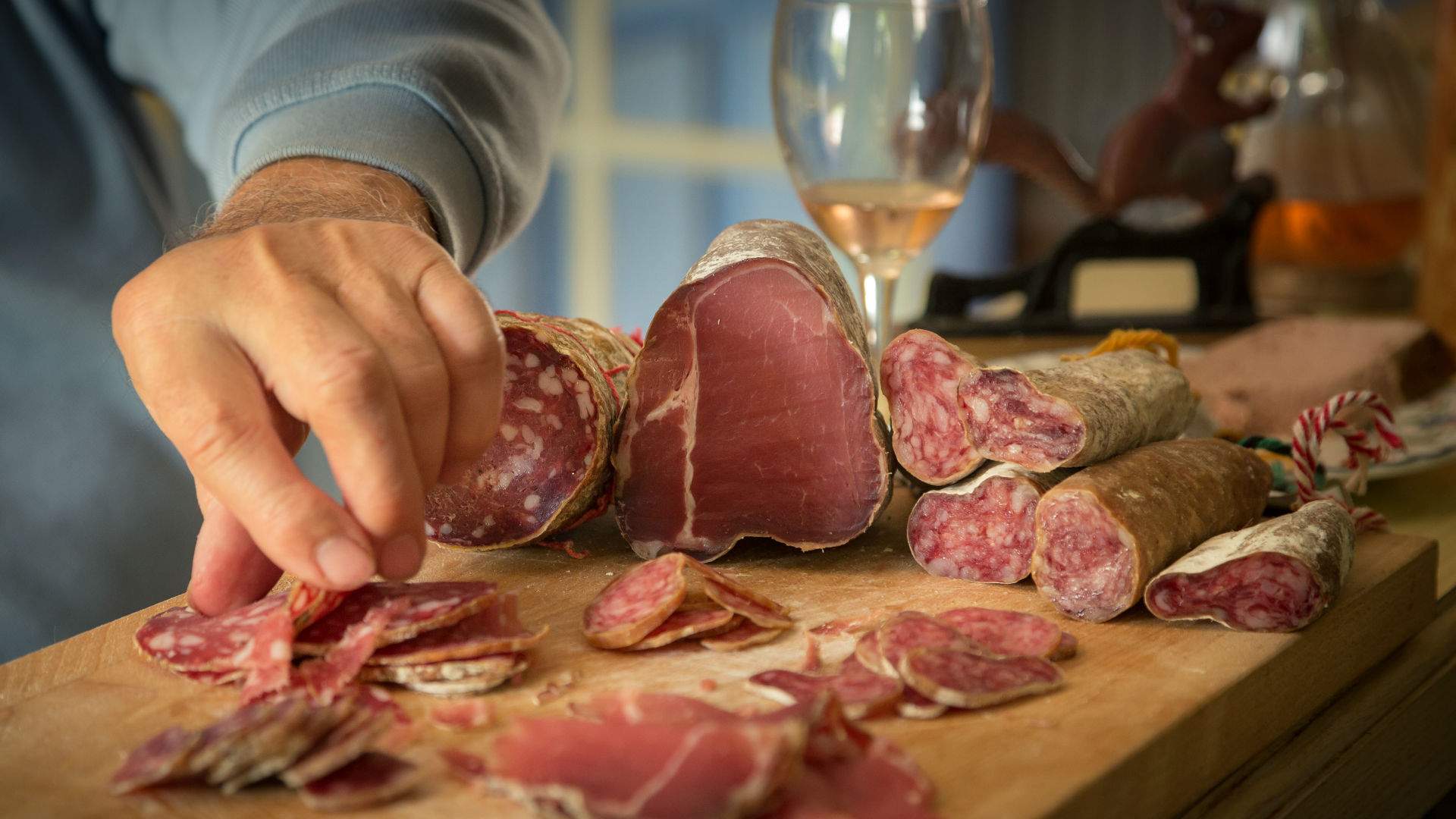 CURED MEAT AND CHEESE TOASTS
The zesty flavour of the prosecco cuts through the rich flavours of the meats and cheese. Plus, making it DIY  limits prep time so you can easily plate, serve, eat and go.
— preferred cured meats (spicy salami, salumi, prosciutto, bresaola, etc.)
— preferred cheeses (provolone, parmesan, mozzarella, gorgonzola, etc.)
— baguette, sliced about 2 centimetres wide and toasted
Plate the meats, cheeses and bread together for everyone to construct themselves to their preference. Just make sure to keep the bubbles flowing.
PANCETTA WRAPPED PRAWNS
This upscale version of shrimp on the barbie is crunchy and rich and contrasts beautifully with the ripe fruit flavours and crisp acidity of prosecco.
— 16 raw prawns, deveined
— 8 pancetta rashers
— aioli
(serves four)
Preheat the oven to 200°C and cut the rashers in half lengthwise. Wrap each prawn in a pancetta slice and place on a baking tray and cook for 8 to 10 minutes or until fully cooked. Serve with aioli and well-chilled prosecco.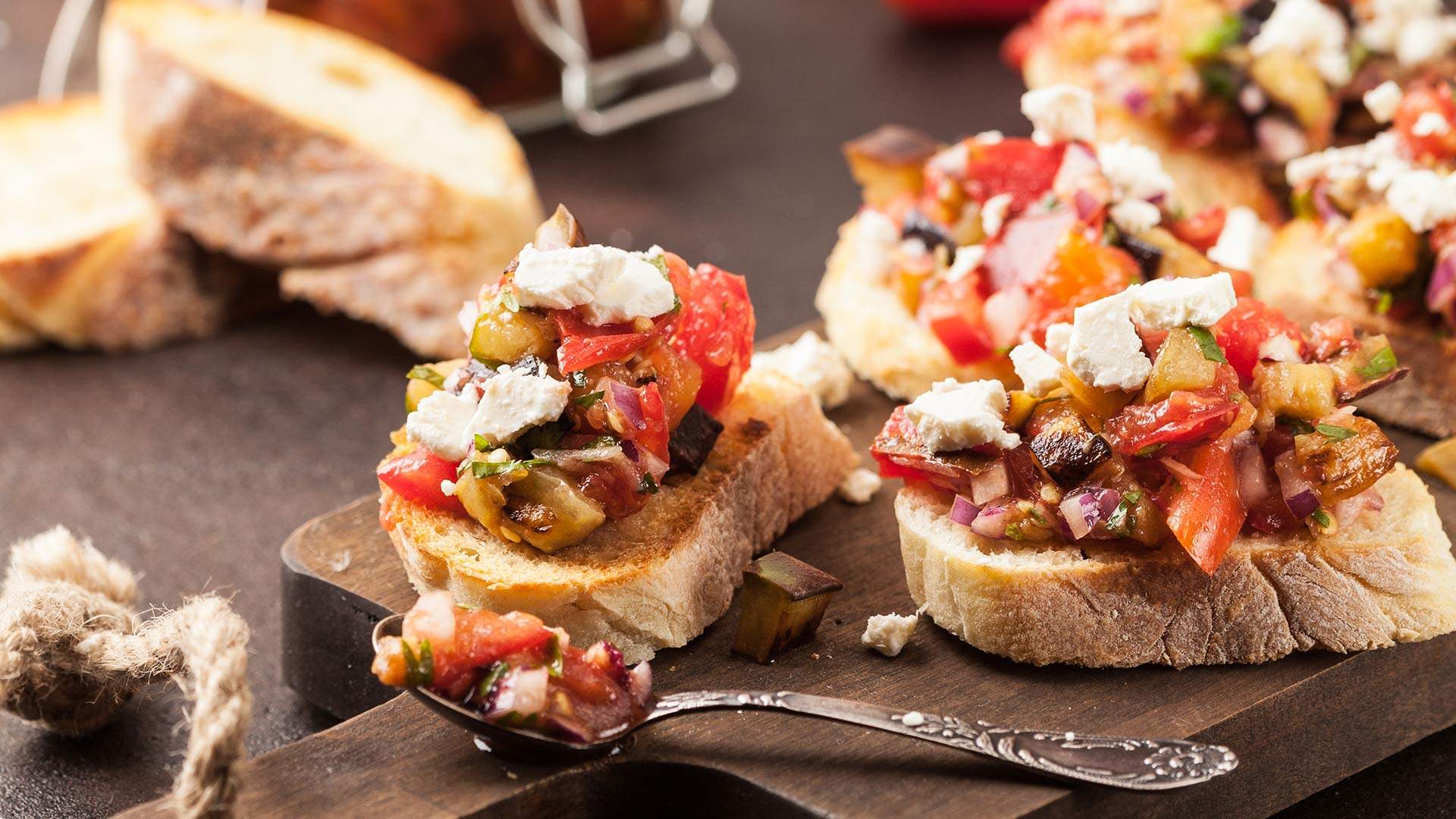 BRUSCHETTA
This classic is an oldy but a goody — and requires minimal effort. All you'll need is a toaster, chopping board and well-sharpened knife. Oh, and a glass of prosecco for while you're constructing.
— 4 large slices of ciabatta
— 4 tomatoes, roughly chopped
— 2 garlic cloves, crushed
— 2 red onions, diced
— 3 cloves garlic, minced
— 1/2 cup of basil, chopped
— pepper and salt, to taste
— balsamic and olive oil, to drizzle
(serves four)
Toast the ciabatta until almost burnt, then oil the bread. Combine the remaining ingredients in a bowl, then divide the mixture evenly onto each piece toasted slice. Top with a drizzle of olive oil and garnish with basil leaves. Serve alongside a glass of prosecco immediately.
PESTO ESCARGOT
No, we're not eating snails. It's just a tasty pastry which has a cute snail-like (spiral) appearance, and the bitey parmesan and pesto counter the bubbly prosecco perfectly.
— 1 sheet frozen puff pastry, defrosted
— 3 tablespoons basil pesto
— 1 cups parmesan cheese, grated
(makes about 12 pieces)
Preheat the oven to 180°C, then line a baking tray with baking paper and set aside. Roll out the dough and spread the pesto and cheese evenly over the pastry. Then, roll the sheet tightly into a long scroll and slice evenly into 12 pieces. Lay each piece on the tray leaving 2 centimetres between each roll, and bake for 10–15 minutes. Enjoy at a snail's pace over the afternoon with a bottle of bubbly, of course.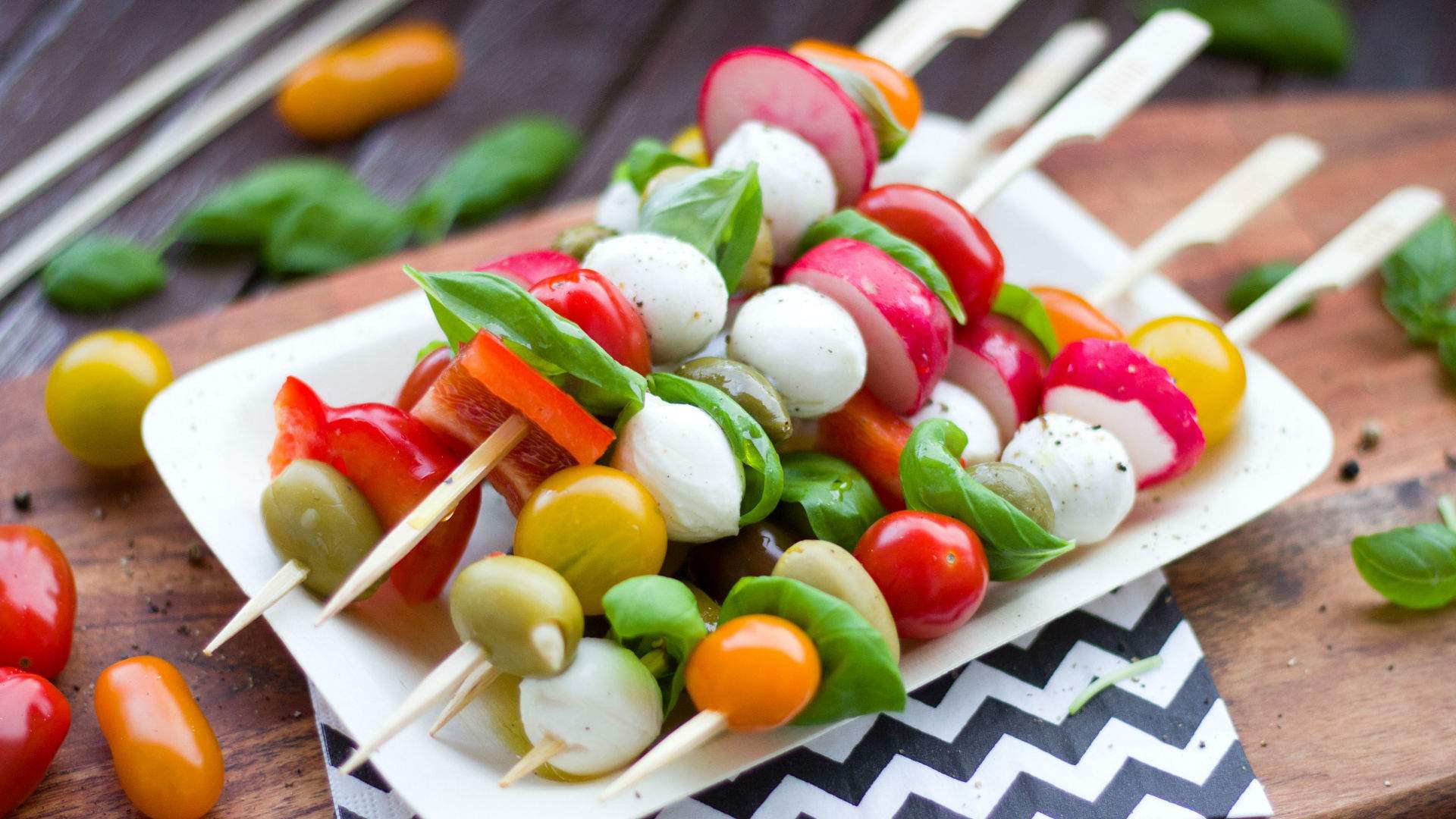 ANTIPASTI SKEWERS
Prosecco and antipasto are like old-timey best mates; they're always better together. The acidity of the prosecco counterbalances the saltiness of the olives and the creaminess of the mozzarella.
— prosciutto
— bocconcini
— pitted olives
— grape tomatoes
— marinated artichoke hearts, drained and halved
— basil leaves
— skewers
Add each ingredient onto a skewer, alternating colour and taste as you go. Arrange all the skewers on a serving platter, drizzle with olive oil and serve with a glass of prosecco.
Keen for more fizz? Visit The Osborne, Auburn Hotel, The Cove, Captain Melville, Jimmy Watsons, La Manna or Parkhill Cellars for a glass of bubbly perfection. Plus, as part of Melbourne Food and Wine Festival 2019, Dal Zotto winery is hosting an Italian lunch feast on Saturday, March 16. For more information and to book tickets, head this way.
Concrete Playground Trips
Book unique getaways and adventures dreamed up by our editors