FOOD & DRINK
Five Things You Didn't Know About Gin
Which country drinks the most gin? And where did the G&T originate?
Five Things You Didn't Know About Gin
Which country drinks the most gin? And where did the G&T originate?
---
in partnership with

Gin: a juniper spirit of botanicals, varied aromatics and oh-so-many mysteries. The gin resurgence has lasted over a decade now, with new local distilleries joining the larger, more established gin maestros — and libation aficionados everywhere, just can't seem to get enough of the stuff.
But with all those G&Ts and Negronis you've been chasing around town, how much do you really know about gin? Well, we've teamed up with Tanqueray No. TEN to expand your horizon with five fun facts about gin that you (probably) didn't know.

GIN IS CONSIDERED ESSENTIAL IN MODERN VERSIONS OF CLASSIC COCKTAILS
From the reinvigorated Negroni to the new Tom Collins and the many versions of fizzes and slings, few spirits can match gin for mixing attributes. Let's not forget about the Martini, which classically consists of gin, dry vermouth and optional bitters, with a cheeky olive if you're so inclined. Thank the Mad Men era of Martini lunches and that roguish chap James Bond for this modern menu mainstay. But although Mr Bond favours a vodka base, Martini purists often argue that gin is the way to start this highly elegant classic, using something truly classic like the iconic Tanqueray No. TEN. Importantly, unlike 007's preference, many bartenders believe in a stirred Martini, as some consider shaking overly dilutes the gin.

THE PHILIPPINES DRINKS THE MOST GIN IN THE WORLD
Russia drinks the most vodka in the world and the US/Mexico drink the most tequila, but neither of these fun facts are at all surprising. What doesn't seem as obvious, though, is that the Philippines drinks by far the most gin — and when we say by far, we mean over 22 million cases of the stuff a year, accounting for 43 per cent of the global gin market. Much of this popularity is due to the long-standing presence of Ginebra San Miguel, a company that also makes the region's most popular beer and was established in 1834. Locals even have a term for these gin-drinking sessions: ginuman, literally translated as 'gin drinking time'.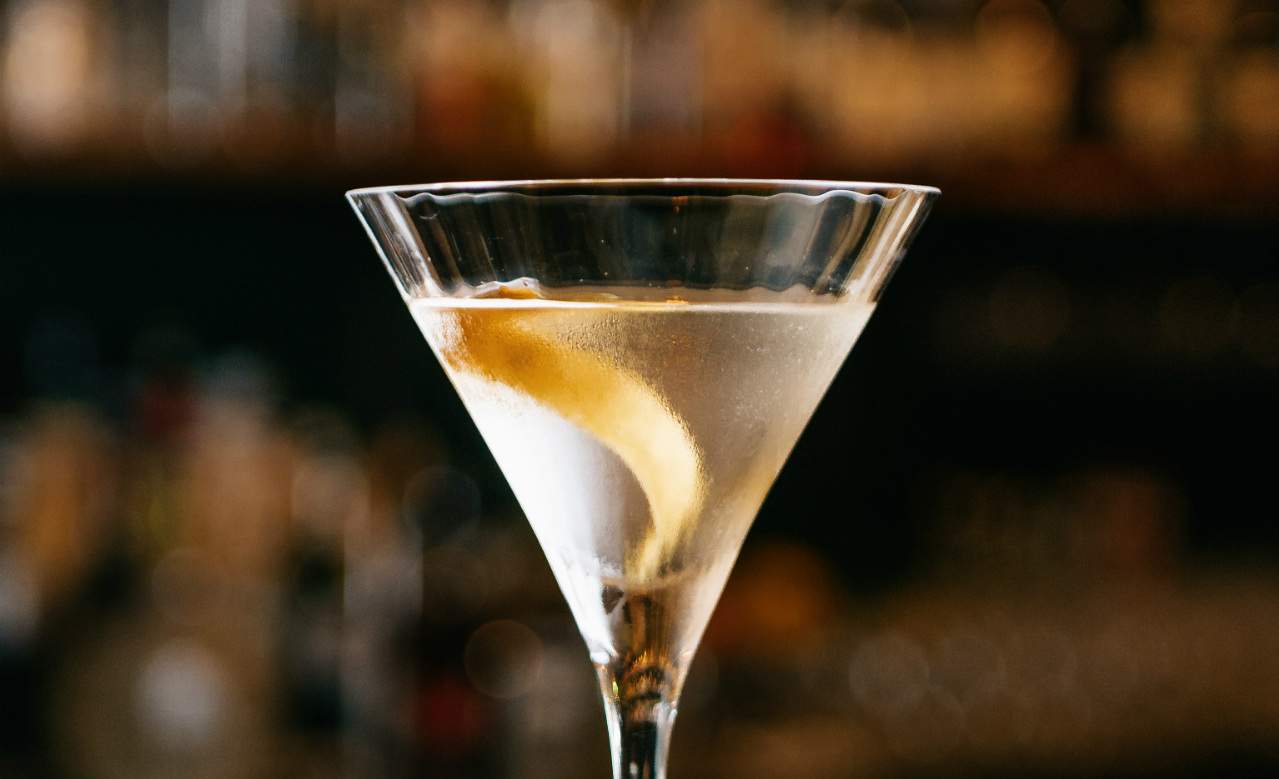 THE G&T ORIGINATED IN INDIA
This classic bar drink was actually created in 19th century India as a combatant for malaria. The 'Indian Tonic Water', as called by the army of the British East India Company, contained high levels of quinine, which was said to prevent and treat the disease. Quinine provides the bitter flavour in today's tonic, but is completely undrinkable on its own. Since the British soldiers were already given a regular gin ration, they took to adding it to the quinine tonic, along with a mixture of water, sugar and lime, sprucing the drink up a little. It turns out quinine does not actually prevent malaria (what? no!) and so is a minor, non-curing — albeit highly effective — component in the modern G&T.

GIN HAS HISTORICALLY BEEN USED FOR MEDICINAL PURPOSES
Apart from the G&Ts original medicinal purpose, gin itself has been used medicinally since the 13th century. This is primarily due to the presence of juniper, the main and necessary botanical in all gins. Juniper is good for you — it's a natural antibacterial, antiviral, diuretic and antiseptic. That being said, historically gin's uses weren't always the most medically sound — the Bubonic plague was considered to be spread by nothing more than bad odour, so laymen started eating, drinking and bathing in the stuff. The Royal Navy mixed gin with lime cordial to stop scurvy. If we'retalking morningafter a party, gin and tomato juice was the number one option in 1928 NYC, years before the Bloody Mary came on the scene. And that is medicine.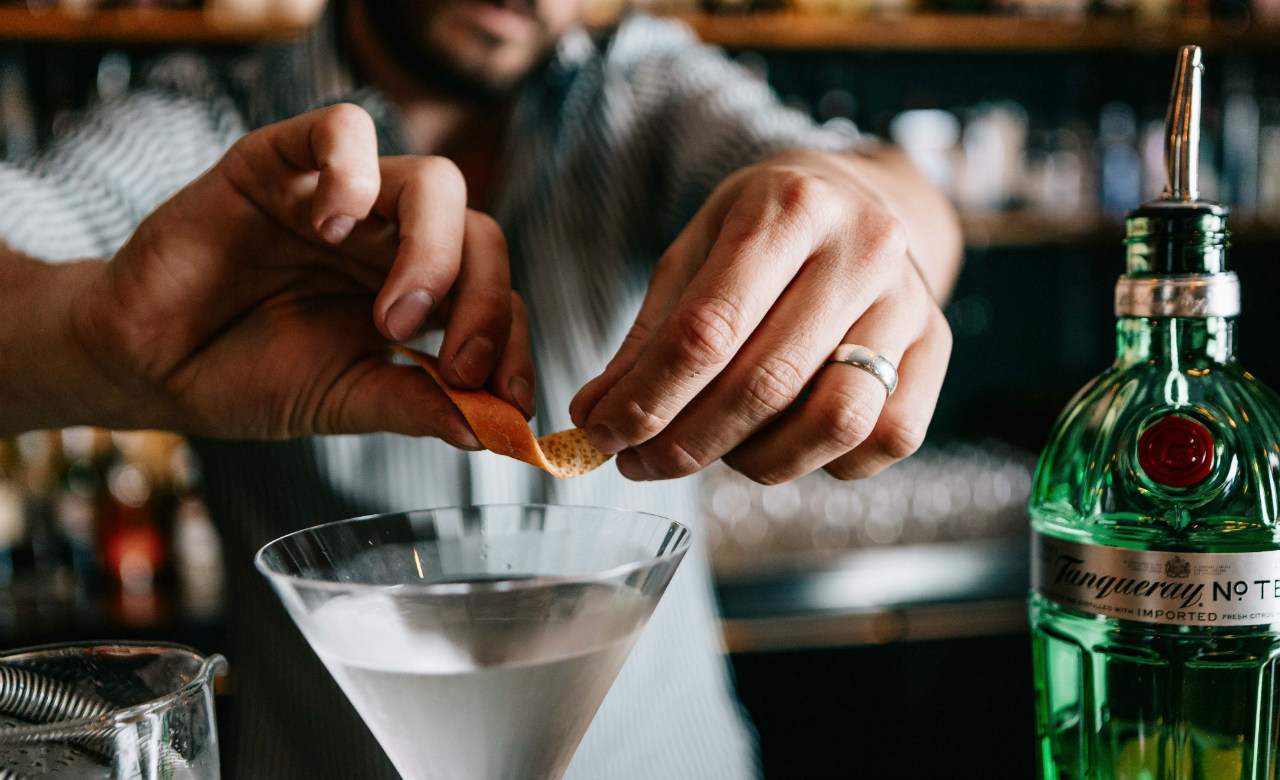 THERE IS A LOT OF LITERATURE DEDICATED TO GIN DRINKS
Gin, in all its wonder and cures, has compelled many a comment over the centuries, some of which distiller and contemporary author Jared Brown happily compiled a list of. Writer E. B. White called the Martini "the elixir of quietude", while journalist H. L. Mencken said it's "the only American invention as perfect as the sonnet". In 1823, one Londoner published a 149-line poem in a newspaper praising said virtuous gin, while Winston Churchill's own love affair with gin is well documented. He's quoted as saying, "I would like to observe the vermouth from across the room while I drink my Martini."
Photography by Steven Woodburn at Moya's Juniper Lounge. 
Still want to know more? Check out our bluffer's guide to gin.
Published on September 01, 2016 by Marissa Ciampi