Koko Black Has Released Its First-Ever Beer — and It's Chocolate-Hazelnut Flavoured
The chocolatier has teamed up with brewer Modus Operandi on the limited-edition tipple, a Belgian stout made with couverture chocolate.
There's something about the combination of chocolate and hazelnut that encourages a particularly fierce strain of food fandom. If you're fond of the pairing, you don't just like it — you flat-out love it more than almost every other food there is. That's why everything from Nutella recipe books and hotels to festivals and food trucks keep popping up. It's also why almost every dessert menu seems to feature the spread these days.
And, it's clearly why Koko Black has opted for choc-hazelnut as well when it comes to releasing its first beer. This brew has nothing to do with Nutella, but it is chocolate hazelnut-flavoured — as made with Belgian couverture chocolate, plus hazelnuts (obviously).
The resulting Belgian stout clocks in at 6.9 percent alcohol by volume, and marks a collaboration between the chocolatier and brewer Modus Operandi. No one needs a reason to come up with this beer-meets-dessert hybrid; however, it takes inspiration from Koko Black's 'nuts to caramel' collection. Yes, that's exactly what you're meant to eat while you're sipping.
The choc hazelnut Belgian stout is being released to coincide with this year's Great Australian Beer Spectapular (GABS) in Melbourne, which takes place between Friday, May 21–Sunday, May 23. It'll be pouring as part of a masterclass during the fest, but that's not the only place you'll be able to find it. Head to Koko Black's website now to pick up a hamper featuring the brew — and some chocolate, naturally — or, if you're in Victoria, you can nab a four-pack from selected bottle shops from Sunday.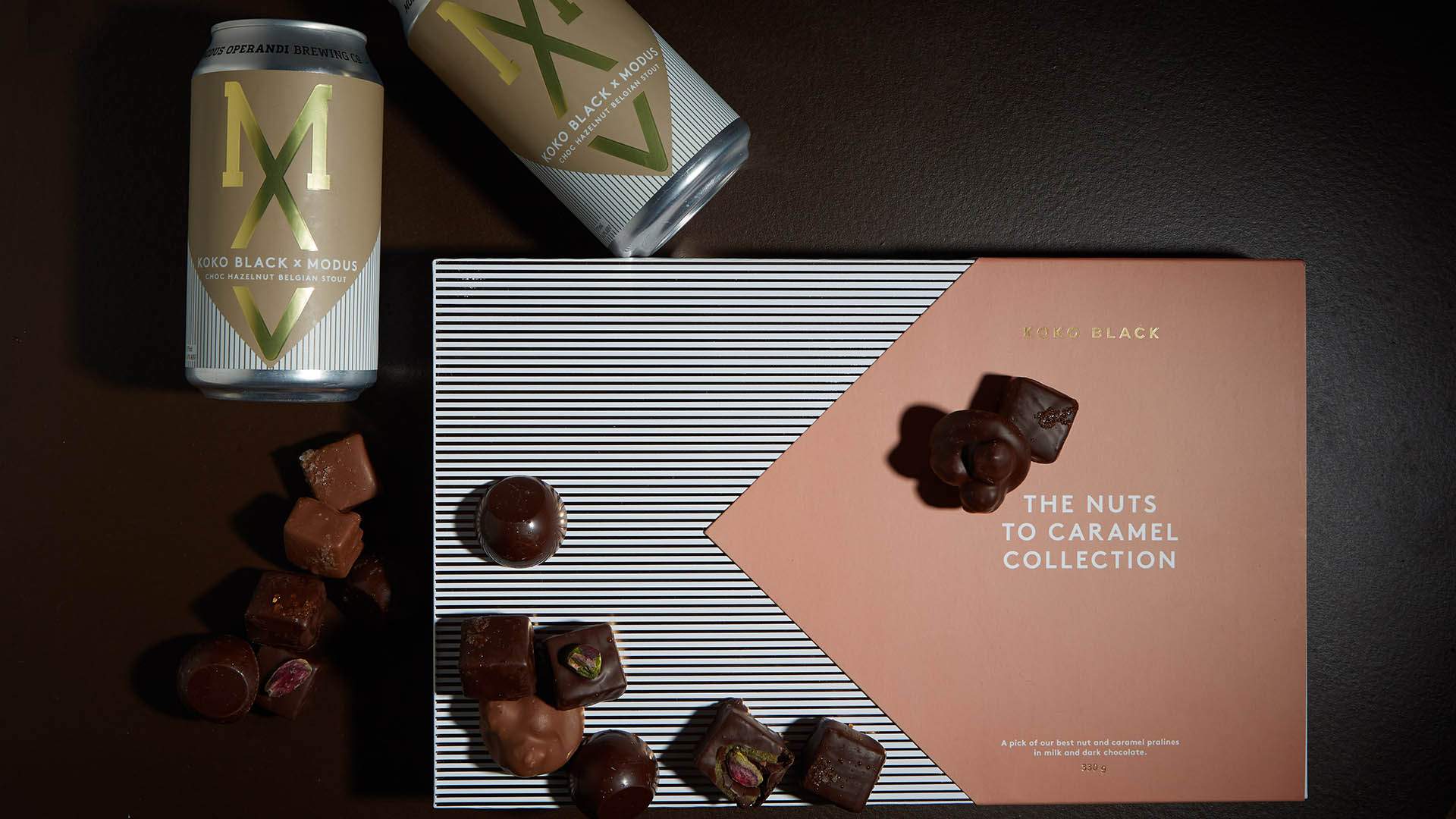 Koko Black and Modus Operandi's choc hazelnut Belgian stout is on sale now via the Koko Black website — and will be sold in selected Victorian bottle shops from Sunday, May 23.
Published on May 20, 2021 by Sarah Ward