FOOD & DRINK
Ten Group-Friendly Melbourne Venues with Enough Room to Celebrate
'Tis the season to get everyone together and celebrate.
in partnership with

Hit the 'invite all' button on Facebook. Friends, Melburnians, countrymen — lend us your eyes. It's the time of year where parties can spill outdoors and nobody chips their front tooth on their beer from chattering molars in the cold. It's also the time for a whole bunch of annual occasions (Christmas, New Year's Eve, Uncle Steve's birthday) so it might just be that you're in need of a venue to fit you and your 30 or so other friends/Uncle Steve's bowling mates.
We know there's nothing worse than organising a night out in a group only to have it foiled by lack of space and long queues for the loos. So, we thought we'd do you a solid and give you a list of places that will provide ample space for drinking bubbly and celebrating. In partnership with Oyster Bay Sparkling Cuvée, here's a list of roomy venues in Melbourne that you can look into booking out this silly season.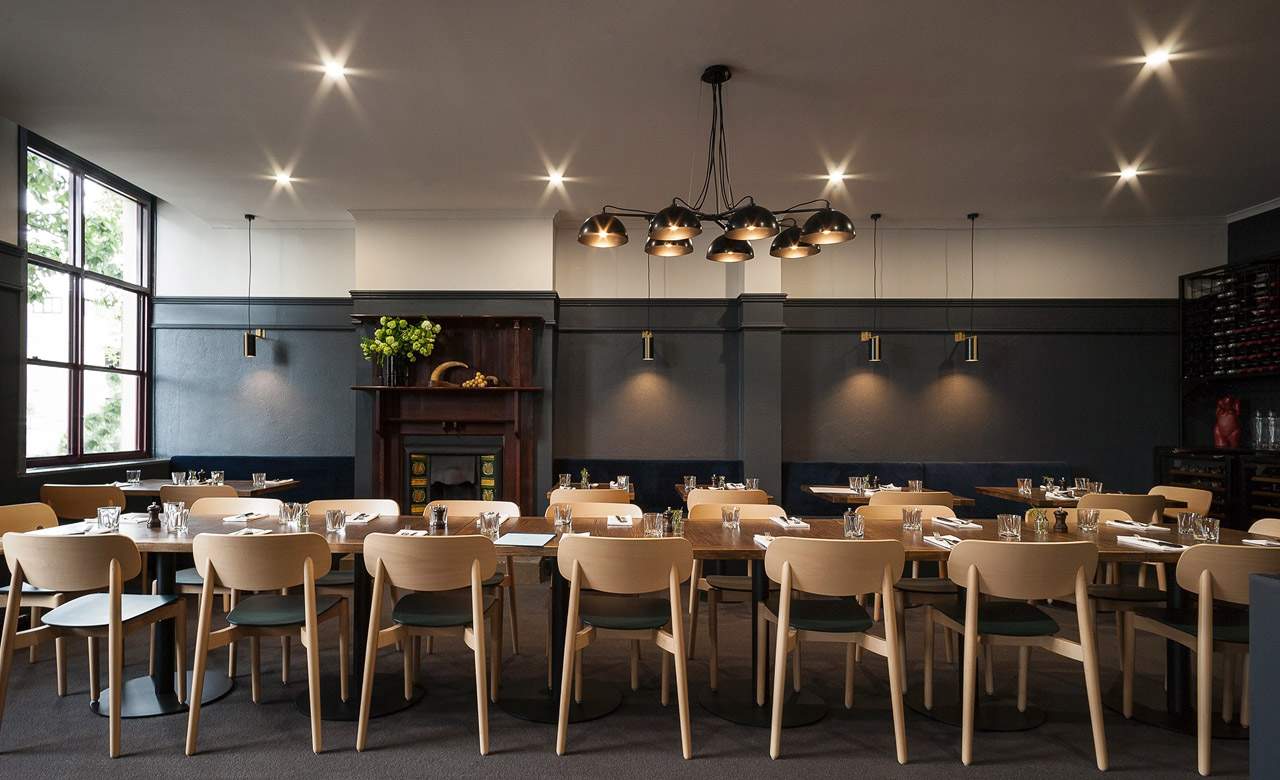 The deck at The Water Rat might be your pick for warm nights this summer — head to South Melbourne's Moray Street to find a spacious gastropub with enough room outside (comfy enclosed deck) and in (big lounges scattered around) for all. Fairy lights outside and a fire roaring when it's colder make a big space feel cosy, so bring your mates and it'll be oysters ($3 a piece) and bubbly all round.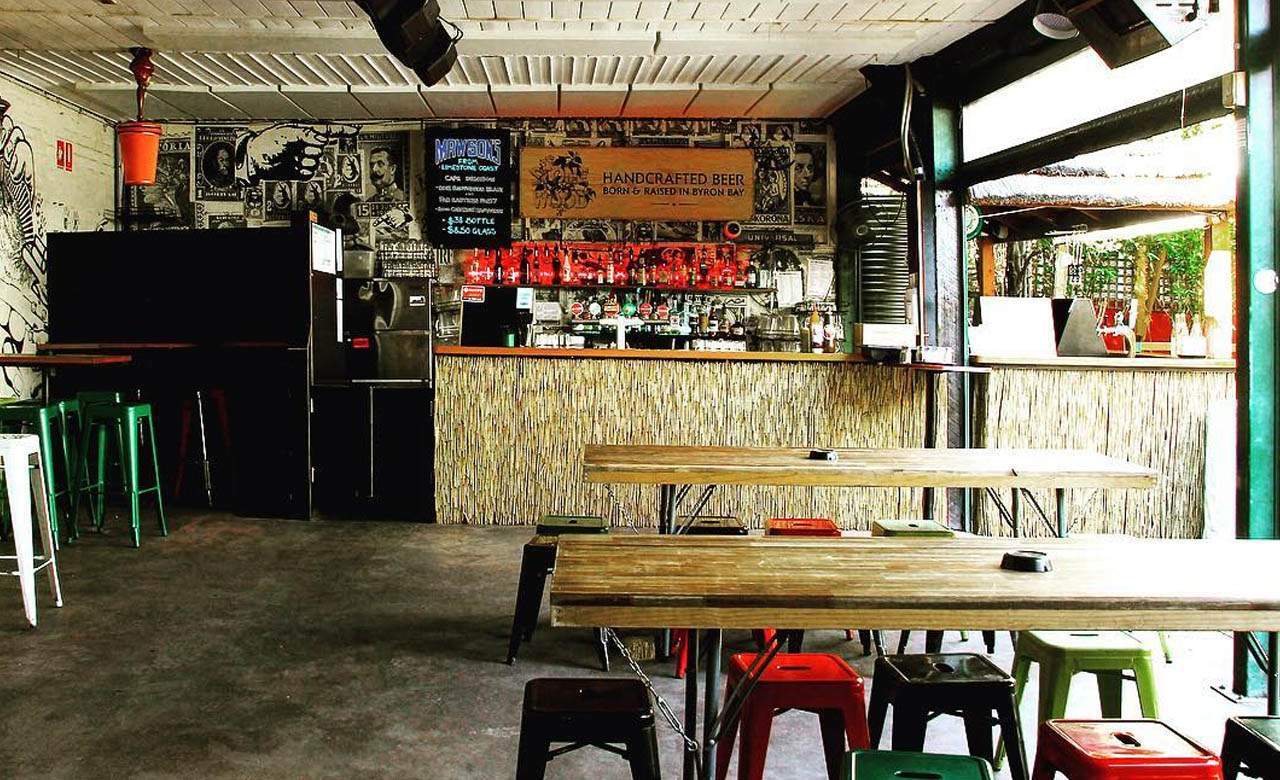 The fact that The Penny Black has an enormous beer garden with heaps of booths is the least of the reasons you should go there. There are also a couple of large rooms inside to house your party, VGPS's (Very Good Pizza Specials), and a photobooth if you want to attempt to jam your whole group in to commemorate your occasion. Located in a restored post office, The Penny Black also clocks gigs and nightlife (there's a regular R&B night on Saturdays called 'Swick, because Brunswick), so your beery afternoon celebration might become a music infused night — with plenty of room to dance it on out.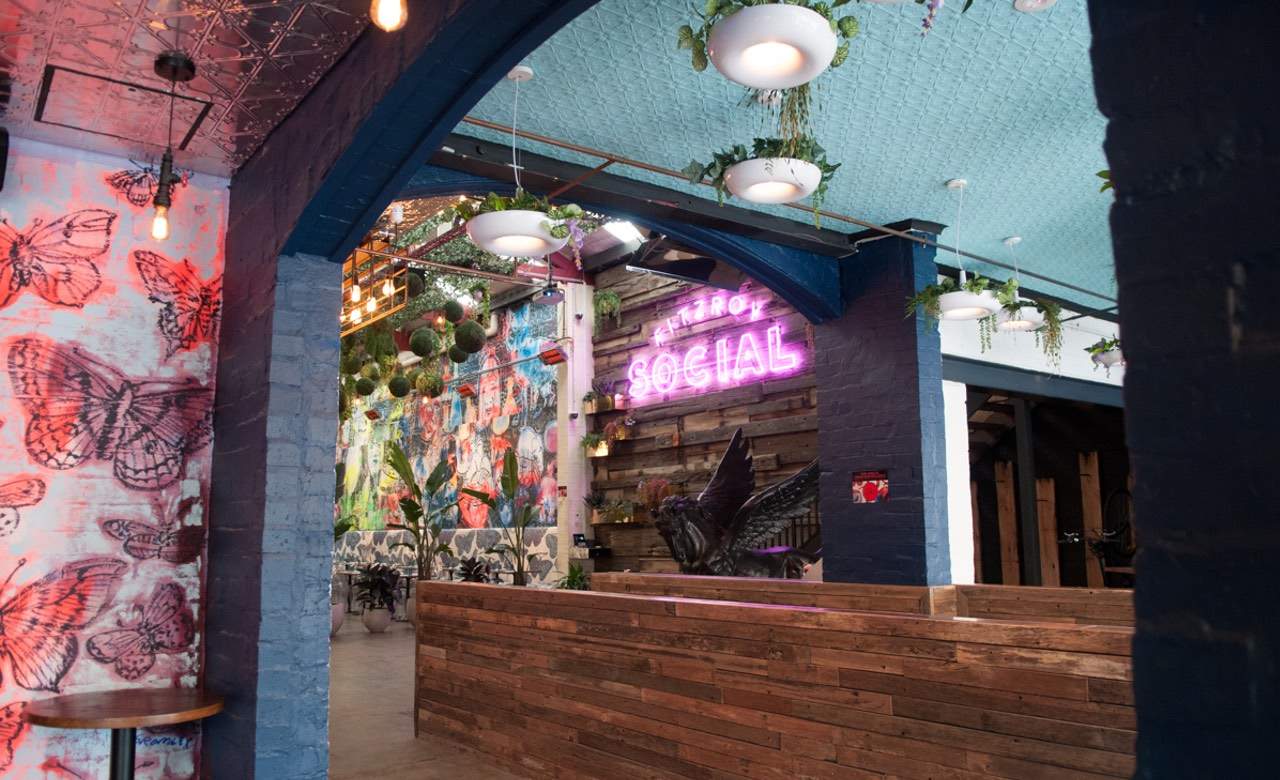 Excuse us, but frosé is $6 a pop on Thursdays at the Fitzroy Social. Don't walk, run. The Fitzroy Social is fairly new about town but it doesn't show its young age — its roomy layout and nice-but-not-too-noisy vibe make it a valid Brunswick Street option for you if you're wandering around with a big group in tow. Try the aforementioned frosé or some of their punchbowl drinks, perfect for big groups — and there's a full vegan menu alternative to suit trickier eating preferences too.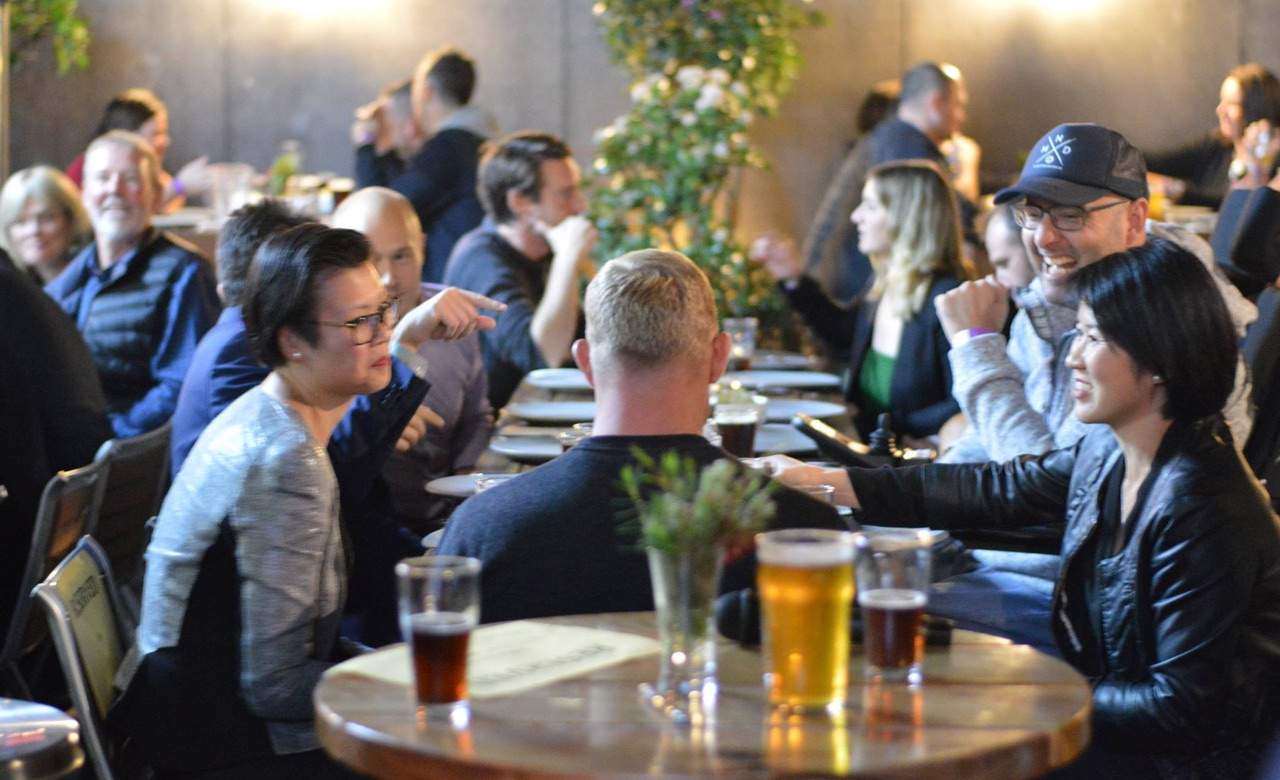 The Great Northern has long been the venue of choice for loose Sunday sesh goers hanging out in Carlton North looking for a place to drink, eat, and maybe even pat a dog out the front. A bottle shop also adjoining, the Great Northern has one of the biggest beer gardens in Melbourne — so there's plenty of room to move and celebrate.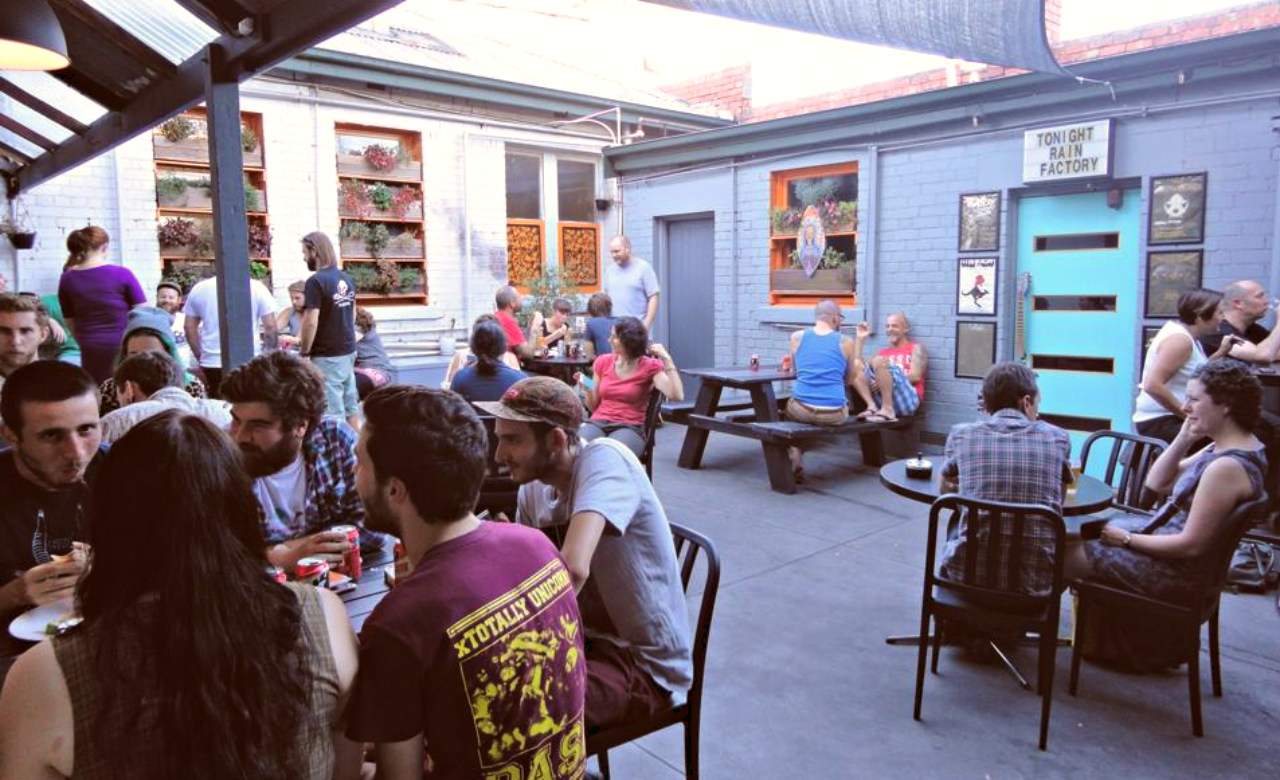 The locals out west have a certain amount of reverence — as it is so named — for this trusty pub, and it's easy to see why. Stumble in at any hour with just yourself or a big group and you'll be taken care of, either inside or in their big beer garden. The Reverence hosts the popular Taco Tuesday where tacos are $3 from 6-9pm. Kick it whatever the day with the resident pool and foosball tables.
You can't spell the word 'pub' without 'parma'. Well, you can, but they don't advise it at The Leveson. Famous for its huge (but correct in ratio of toppings to chicken) parmas, The Leveson is a prime spot to bring a big group thanks to its big dining room indoors and grassy courtyard outside. There's space for whatever your party might need to do and then some.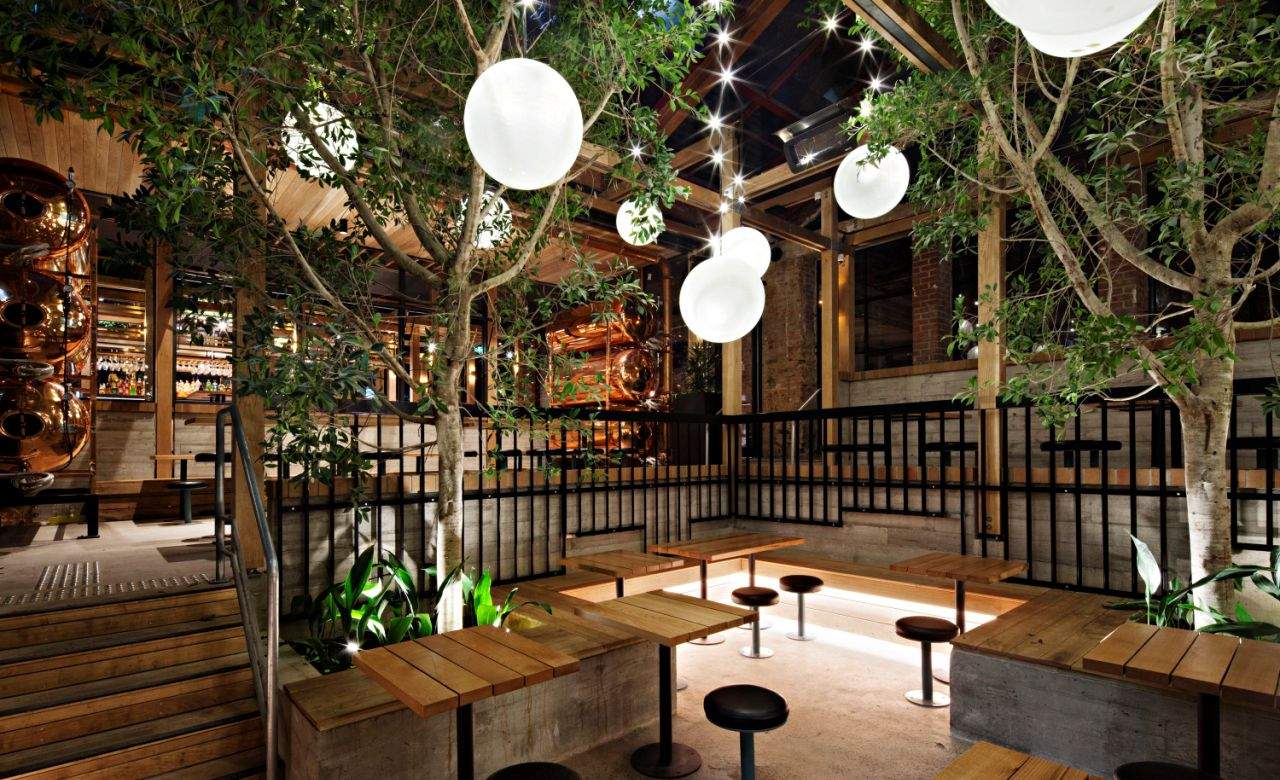 The Garden State is a fairly swish addition to the CBD pub scene, boasting a pretty buzzed atmosphere come Friday and Saturday nights (or really any other night to be honest). A huge venue, Garden State is split over four levels and incorporates a real live garden into the middle of things, with a beer garden, saloon and grill all thrown into the mix too. You won't have to leave the party as toasties and chips can be self-ordered at a kiosk near the bar. You might however have to leave wherever you're situated in the Garden State to find the stragglers of the party as the place is so large.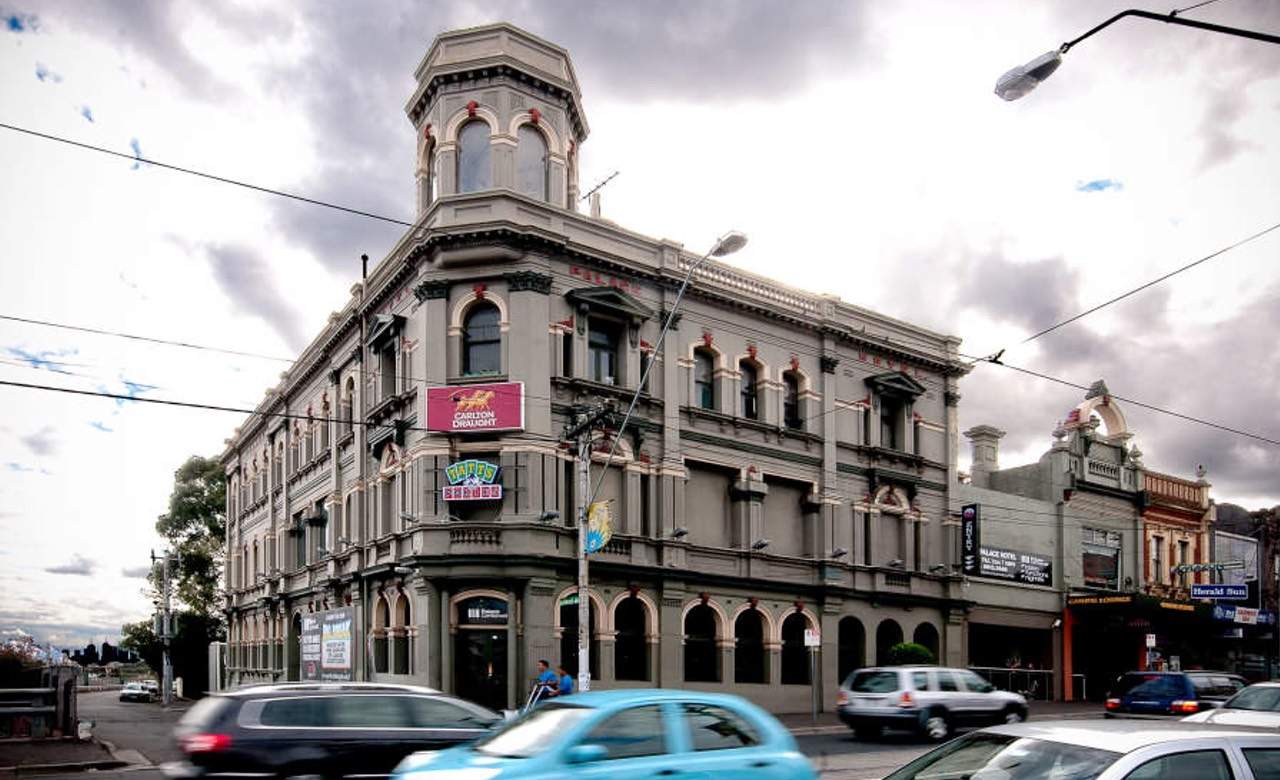 Perhaps somewhere a little off your beaten track could be an option for your 40-head stamp collecting group Christmas do, what say you? The Palace Hotel in Camberwell may not be in Chapel or Brunswick Streets, but it certainly has its own benefits. It's large, relaxed, and has a range of food specials, so your friends can be fed for cheap. There are also pool tables for when that mid-party competitive sports urge hits your group. Play fair.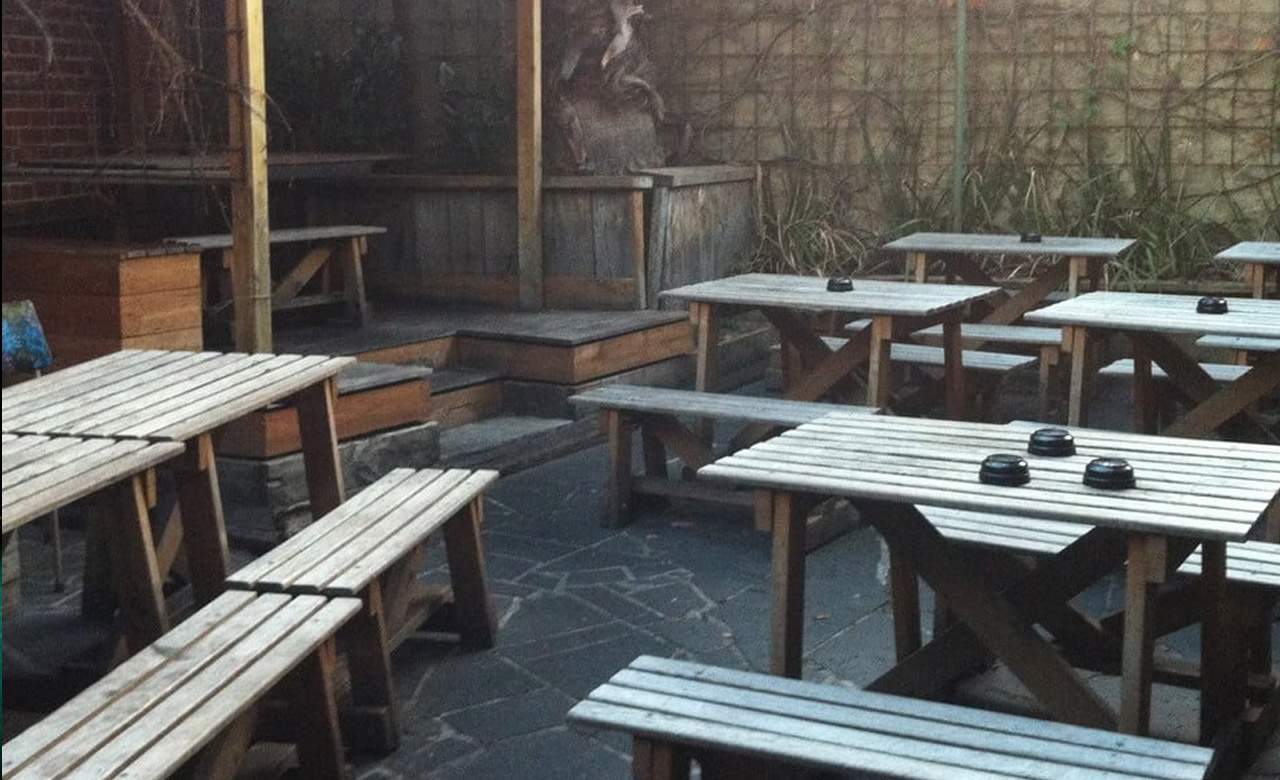 TOWN HALL HOTEL, NORTH MELBOURNE
The Town Hall Hotel in North Melbourne is an A+ place to watch the sports, and an even A+-er place to bring your whole group of mates to celebrate at when your team manages to win the sports. Nestled in Errol Street, there's a lovely little beer garden out the back for hot days and cold bevvies, and their website says that they're open "eight days a week". Guess you can't lose.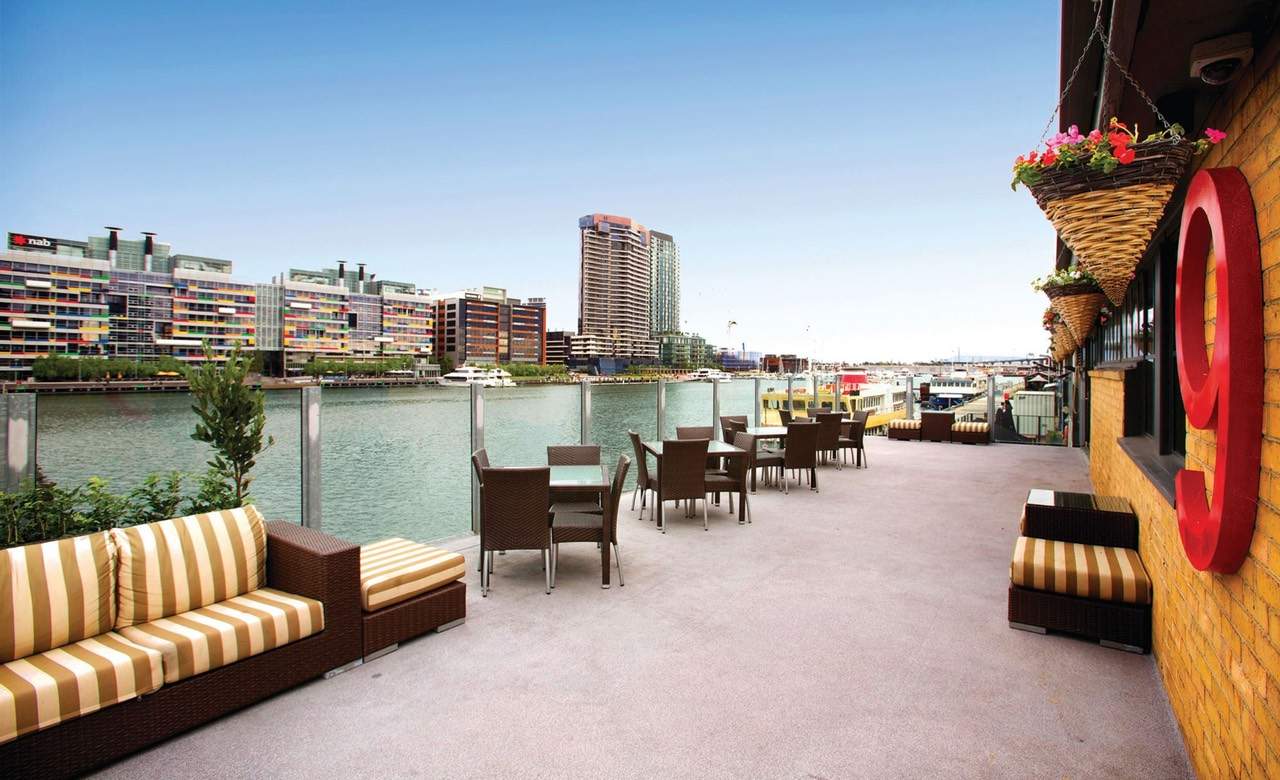 Docklands normally might not be the most convenient option for fun times at night, but we urge you to spend the extra time getting there (or spring for a maxi taxi) and pop into The Woolshed. Once an old wool storage facility and now a beaut venue sitting right on the waterfront, it is a) large, and b) does $15 cocktails during their Sunday sessions. Closed now for repairs (there was a fire earlier this year), they'll hopefully be open early 2017 in time for you to make use of long summer nights around the January/February celebration period.
Celebrate this season with Oyster Bay Sparkling Cuvée — available at your local supermarket or liquor store.
Published on December 08, 2016 by Kat Hayes