TRAVEL & LEISURE
Eight Things to Eat, See and Do on a Weekend in Ballarat
From epic craft beers to knight jousting and fine, foraged dining.
Eight Things to Eat, See and Do on a Weekend in Ballarat
From epic craft beers to knight jousting and fine, foraged dining.
---
in partnership with

Ballarat has long been touted as one of the most significant boomtowns of the gold rush era; history oozes from the cracks of the stately heritage buildings, telling stories of yesteryear. Yep, if you're after a glimpse of Australia's past, you'll find it among the tree-lined streets of Ballarat. But if you dig a little deeper, you'll uncover the city's true treasures — not glistening gold, but brilliant food, drink and culture.
Given Ballarat is just over an hour out of the buzzing Melbourne metropolis, the picturesque regional city is perfect for a spontaneous day trip or rejuvenating long weekend. And, to make sure you strike lucky, we've partnered with Visit Ballarat to bring you some top-notch things to eat, see and do on a weekend in Ballarat. So, grab your prospector's cap and get ready to see the best of Ballarat.

RAISE A GLASS TO THE INDEPENDENT BREWING GODS
Ballarat has become somewhat of a craft beer mecca with a host of new bars and breweries exploding onto the scene. To sip at one of the best, make tracks to Hop Temple, a craft beer and food hall tucked away at the back of Hop Lane. Hop Temple boasts one of the largest ranges of craft beer in Victoria, with 19 taps and 220-plus bottles on offer, so get ready to sample but a few. Keen to try some other local brews? Head to The Mallow to sip from Ballarat's largest range of independent beers on tap, Red Duck Brewery to enjoy its all-natural brews paired with local cheese platters or Cubby Haus Brewing to sample its small-batch beers including stouts, saisons, pilsners and pale, brown and steam ales.

GET YOUR ART FIX AT THE LOST ONES GALLERY AND BAR
If you're like us and love it when art and booze combine, The Lost Ones Gallery is a must-see while in town. Housed in a Masonic hall that was built in the 1870s, the gallery has the work of contemporary artists upstairs and a fine spirits collection downstairs. Spend a couple of hours perusing the exhibitions and getting familiar with the emerging and established local artists, then head to the Basement Bar, sink into a plush couch, order a cocktail — a french 75 or pisco sour, perhaps — and play some Cards Against Humanity. The Lost Ones Basement Bar also runs a range of events, from gin blending workshops to nude drawing, check out the full list here.

ENJOY A MORNING BREW AND A VINTAGE SHOP
Kick off your morning with a nice cup of joe from the bright and bustling Yellow Espresso. Located a the lower end of Stuart Street, this uber-stylish cafe features white and yellow furnishings, hanging plants, rustic timber bench tops and, of course, some of the finest coffee in town. Once you've got your caffeine fix, take a short seven-minute stroll to That Vintage Shop. Here, you'll find all kinds of vintage designer treasures like fur coats, Glomesh bags, 1920s-style hats, pearl necklaces and high-waisted skirts to boot. If that's not enough, hit up The Salvos in Bridge Mall to continue your spree.

GRAB A SLICE THEN DANCE ALL NIGHT
If you're a Ballarat local or have been to the city before, there's a good chance you've enjoyed a slice (or several) at The Forge Pizzeria. This carb-filled stalwart is a firm favourite and with good reason: it produces incredible pizza. With a warm and inviting atmosphere, the restaurant is all about sharing good regional fare with your nearest and dearest. We suggest treating yourself to the $45 Feed Me menu to sample the pick of the woodfired fare. After you're suitably stuffed, waddle to one of Ballarat's leading live music venues to dance off those slices. Karova Lounge hosts incredible local and international musical acts, as well as DJs on the weekends, and is the perfect place to rock out post-pizza.

SAVOUR A GLASS, OR TWO, OF LOCAL VINO
It'd be remiss to visit Ballarat and not sample the excellent cool-climate wine from the neighbouring Pyrenees region. There's an array of local wineries about an hour from the city where you can indulge at the cellar door — Summerfield Wines, Warrenmang Vineyard, Grape Farm Winery and Taltarni, to name but a few — but we suggest starting at Blue Pyrenees. Established in 1962, this winery was one of the first in Australia to experiment with cool-climate varietals and has a pretty excellent shiraz to show for it. Alternatively, if you're keen to stay in town, head to Mitchell Harris Wines where you can order off the award-winning wine list. Sip one of the house's own drops or another vino from Victoria and beyond.

TREAT YOURSELF TO A HYPER LOCAL FEED
When you're ready to take things up a notch and enjoy a sumptuous spread, head to new rustic diner Mr Jones for a fresh feed of local, seasonal fare. This restaurant from partners and chefs Damien and Danielle Jones is run with plenty of Michelin and hatted experience — Damien formerly worked at London's Michelin-starred Bidenbum and the couple's previous restaurant in the same space was a hatted affair. With European influences and seasonal inspiration, the restaurant uses the very best local produce. As the share-plate menu is ever-changing, you won't know what you're going to get, but rest assured, you'll eat very well. Past dishes have featured gougere with creme fraiche, salmon roe and smoked jelly; goat's cheese dumplings with pine nuts, currants and sage; and smoked duck breast with beetroot and blood orange. The menu has also previously listed house-made chorizo served with quince aioli, apple and cider — here's hoping that one makes regular appearances.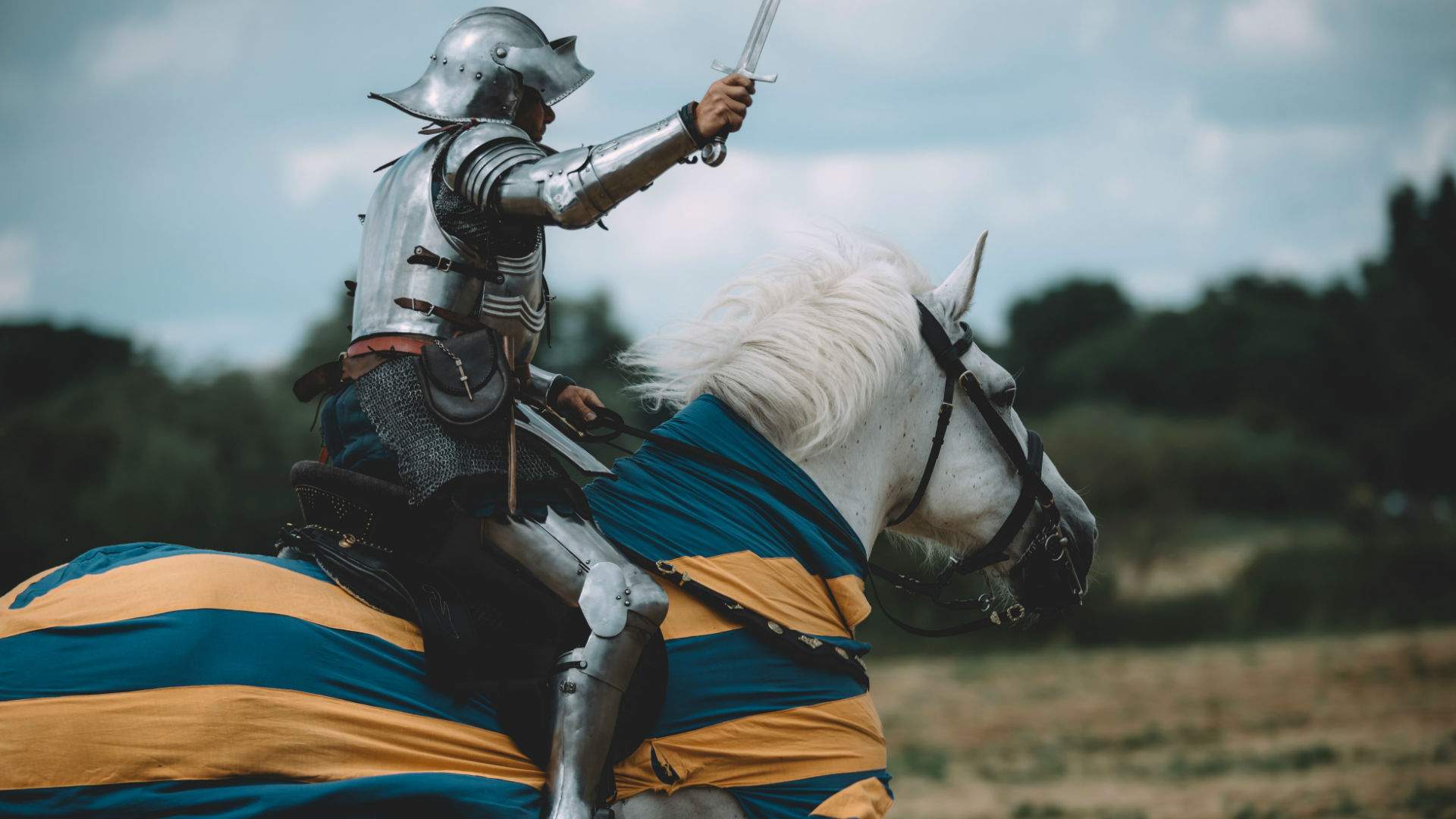 WATCH A ROYAL JOUST AT KRYAL CASTLE
Desperate to live out your Game of Thrones fantasy and see a royal joust in real life? Head to Kryal Castle, a medieval theme park in Leigh Creek, to watch two knights fight tooth and nail for victory. If fighting is not your thing, there are comedic sketches by royal jesters, an expansive concrete maze, archery contests, wizard workshops, potion making schools and even a torture museum where you can learn about the gruesome historic punishments. There's also an Ale House should you need a beverage between battles. Tickets start at $35 and if you're feeling particularly flush, you can even stay the night in a Queen Suite (from $180) and sleep like a Khaleesi.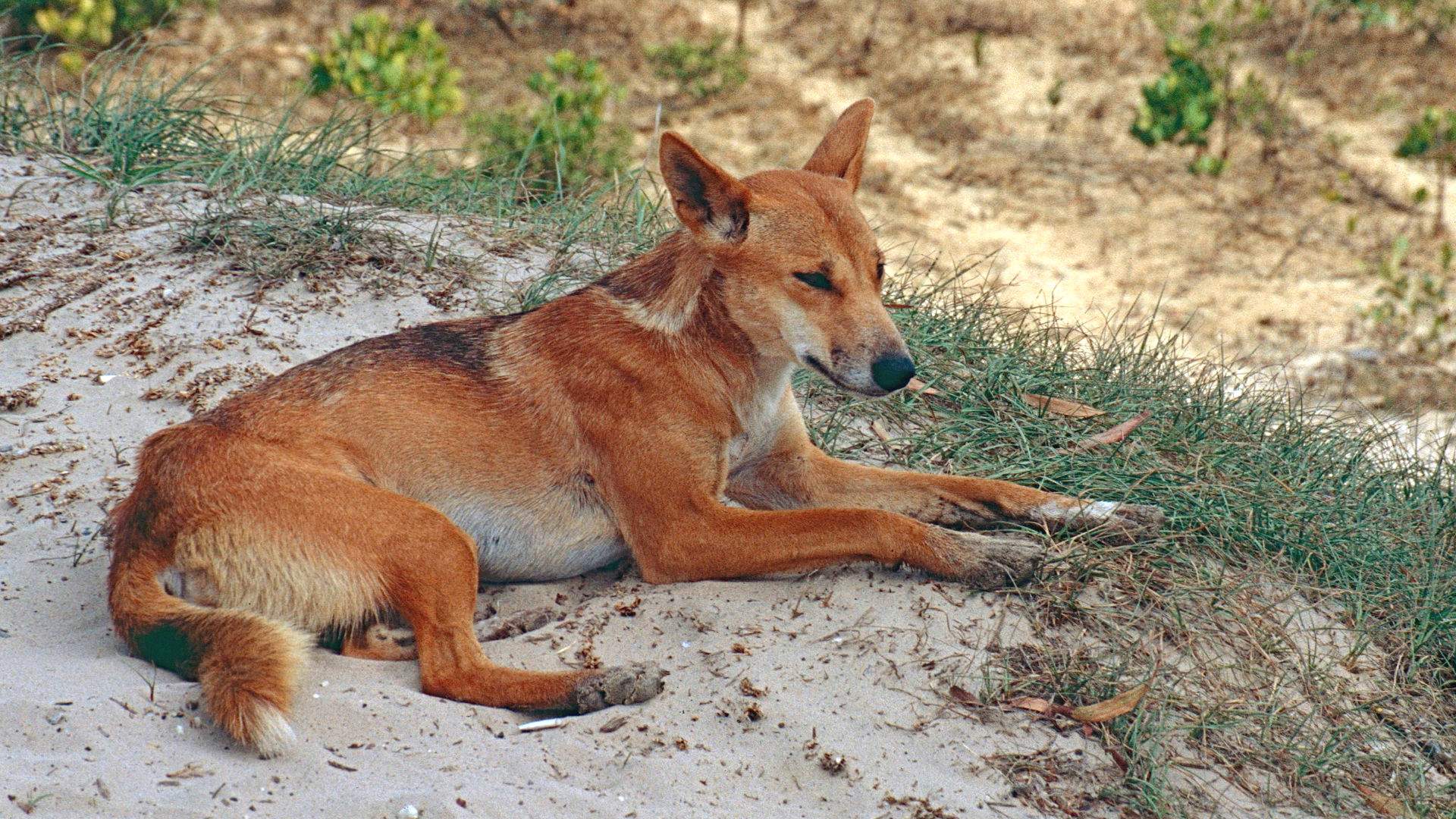 GIVE A DINGO A BELLY RUB AT THE BALLARAT WILDLIFE PARK
If you're an animal lover — let's face it, who isn't? — Ballarat Wildlife Park is the place for you. The expansive wildlife park covers more than 16 acres and houses a heap of super-cute native animals, like koalas, snakes, kangaroos, Tasmanian devils and echidnas, as well as some foreign beauties, including six sweet new meercats. It also gives you the chance to get up close and personal with some very good dingoes. The family of five — mum Luna, dad Esky and their three pups — all enjoy belly scratches, pats and are as adorable as they sound. Admission to the park costs $35 for adults and tours run daily.

Ready to go? Pack your bags and make a full weekend out of your trip to this historic gold rush town.
Top image: Yellow Espresso.
Published on January 10, 2019 by Rachel Cormack