FOOD & DRINK
The Go-To Gin Guide to Winter in Melbourne
Even as the winter chill sets in, there are plenty of reasons to get out and about (with a gin in hand) this season.
The Go-To Gin Guide to Winter in Melbourne
Even as the winter chill sets in, there are plenty of reasons to get out and about (with a gin in hand) this season.
in partnership with

Winter is well and truly upon us, but that doesn't mean you need to lock yourself away. Melbourne's cultural calendar is as jam-packed as ever, with endless activities to coax you out into the cold. From ice skating in the CBD to getting dressed up and watching the ballet to hearty long lunches, there's no shortage of fun to be had in this city, which has a way of looking especially beautiful in the rain. And the best part is, you can do all of these very weather-appropriate activities with a drink in hand.
So you don't miss out on any of these winter happenings, we've partnered with Tanqueray to bring you some top activities to tackle this season.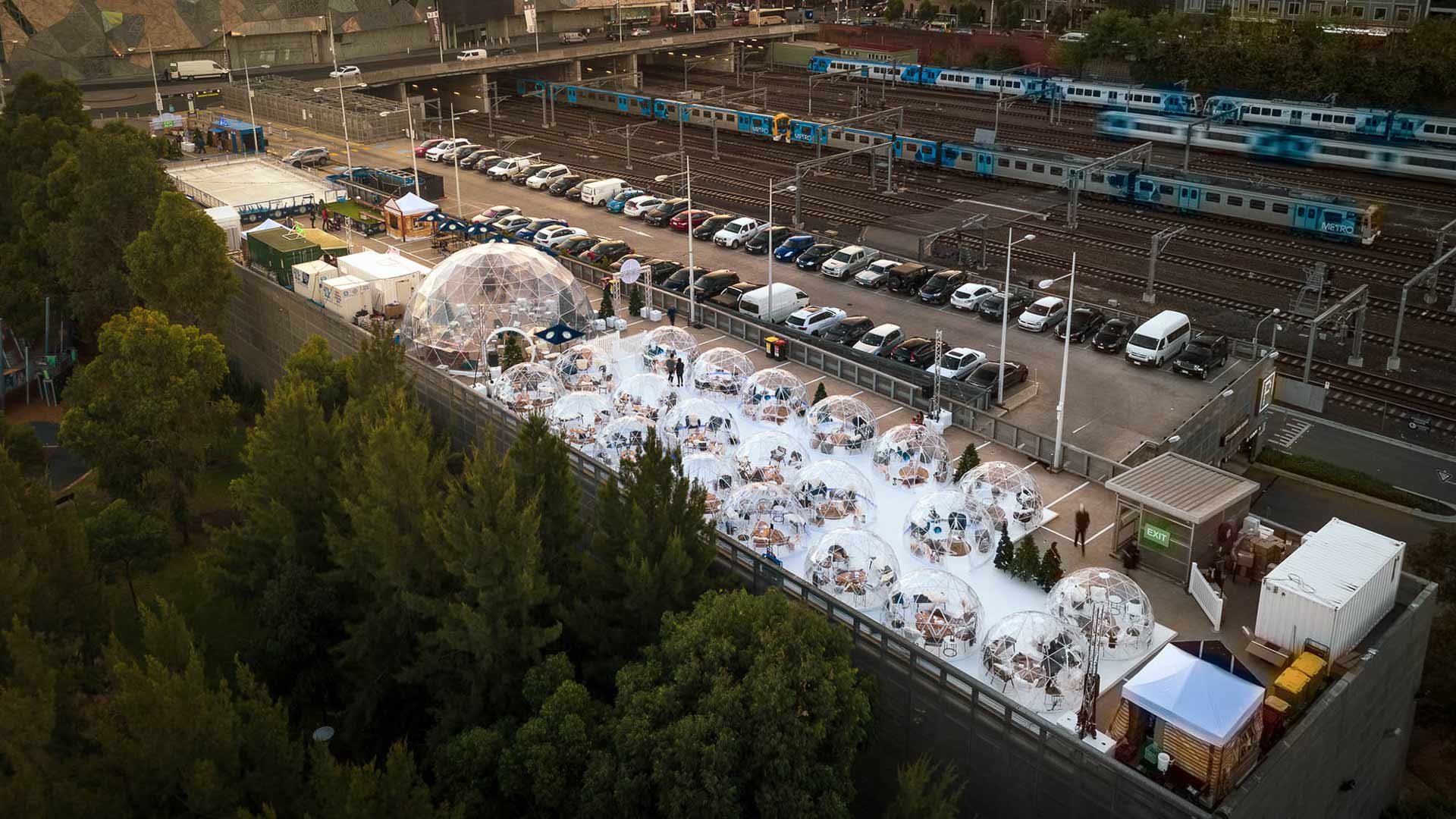 HIT THE ICE AT FED SQUARE'S WINTER VILLAGE
Nothing says winter quite like strapping on your skates, and there's no better place to do it than at Federation Square's Winter Village. This seasonal pop-up in the very heart of the Melbourne CBD includes an ice rink and a charming igloo village, as well as hot chocolate and dessert stations. After carving it up out on the ice, treat yourself to a late-night martini at nearby Juniper haven Gin Palace on Russell Place. Alternatively, 1806 on Exhibition Street boasts a killer cocktail selection. The gin-based options range from the classics (negronis and dry martinis) to something a little more special like the Red Snapper — a gin-based take on a bloody mary with sherry.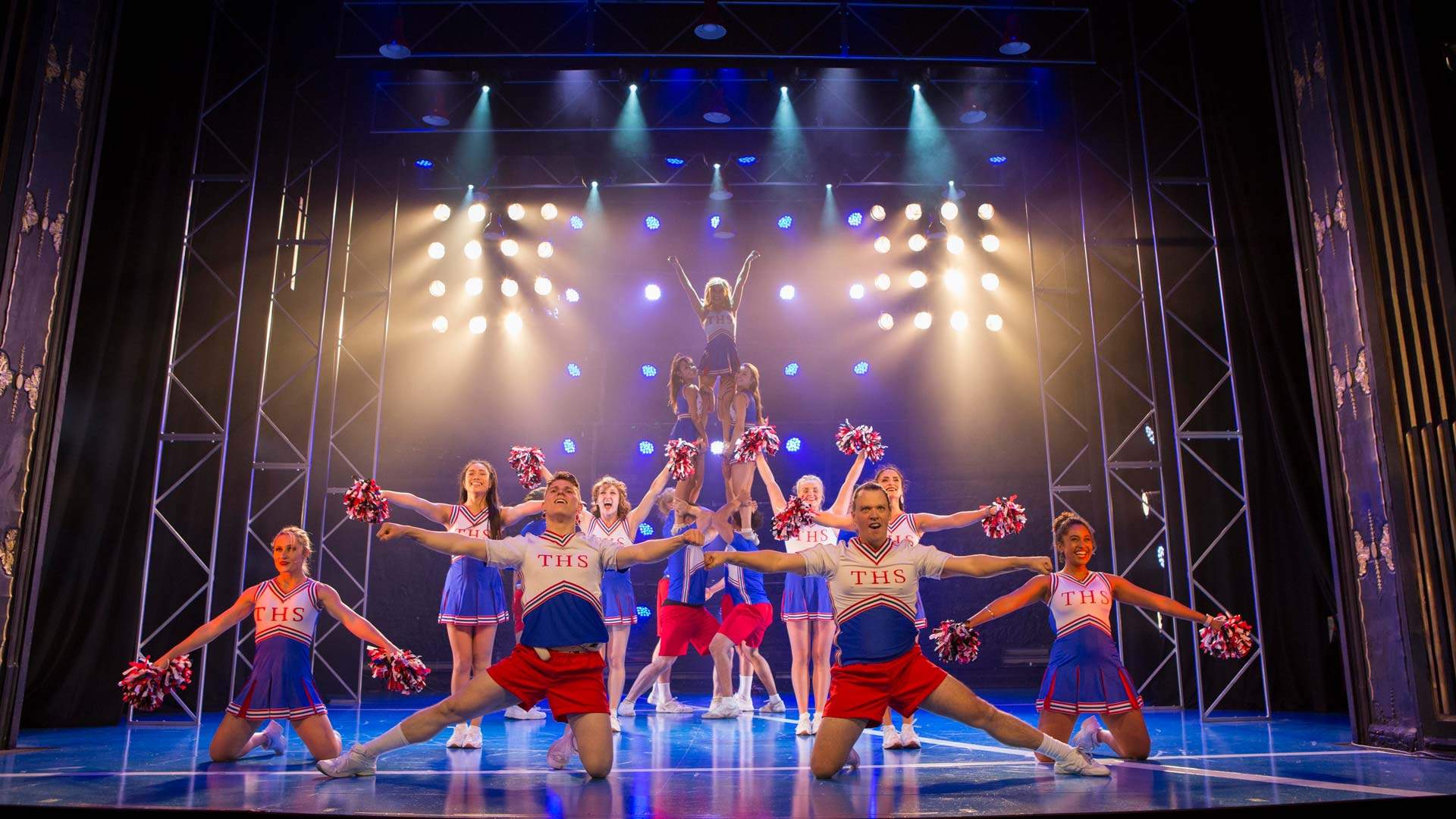 SIP PRE-SHOW COCKTAILS BEFORE CATCHING A MUSICAL
Hamilton won't arrive on our shores until 2021, but you can still get your Lin-Manuel Miranda fix this winter with Bring It On: The Musical. On stage at the Athenaeum Theatre from Thursday, July 11–Sunday, July 28, the Tony-nominated production will have you cartwheeling in the aisles as you relive your younger self's favourite movie. If you want to bring a little high-brow to this decidedly low-brow night of fun, stop by Melbourne institution Eau de Vie on Malthouse Lane for a pre-show cocktail. The Opera-inspired Carmen 23, made with Tanqueray No.10, fino sherry, rosemary and rosewater sounds fitting, don't you think?

HAVE AN ARTY AFTERNOON THEN GO FOR A LAVISH LUNCH
They're often described as the eighth wonder of the world. And, for the next few months at the National Gallery of Victoria, you can see them with your own two eyes. In town as part of the Melbourne Winter Masterpieces series, the ancient Terracotta Warriors are presented here alongside new works by celebrated contemporary artist Cai Guo-Qiang — a powerful contrast of Chinese art old and new. When you're finished, why not grab a tipple and a bite to eat at The Barre next door at the Arts Centre? The food is seriously moreish — think squid ink linguine, tuna loin tataki and charcuterie boards — and it's all perfectly suited to enjoy with a Tanqueray No.10 and tonic. 

TUCK INTO A LUNCH DEGUSTATION THEN HEAD TO THE BALLET
Enjoy a feast fit for a king, or maybe a hare and Mad Hatter, at fine dining establishment Lûmé in South Melbourne. Its recently relaunched long lunch degustation is the perfect thing for a chilly Saturday afternoon, with barbecue pork glazed in black banana, pumpkin molé tart and calamari with coconut, cucumber and chrysanthemum as just some of the options on offer. To drink, you can't go past the Negroni Fizz made with Tanqueray Flor de Sevilla, mandarin orange and vermouth. Keep the whimsy going by taking in the Australian Ballet's magical production of Alice's Adventures in Wonderland, running at Arts Centre Melbourne from June 8–22.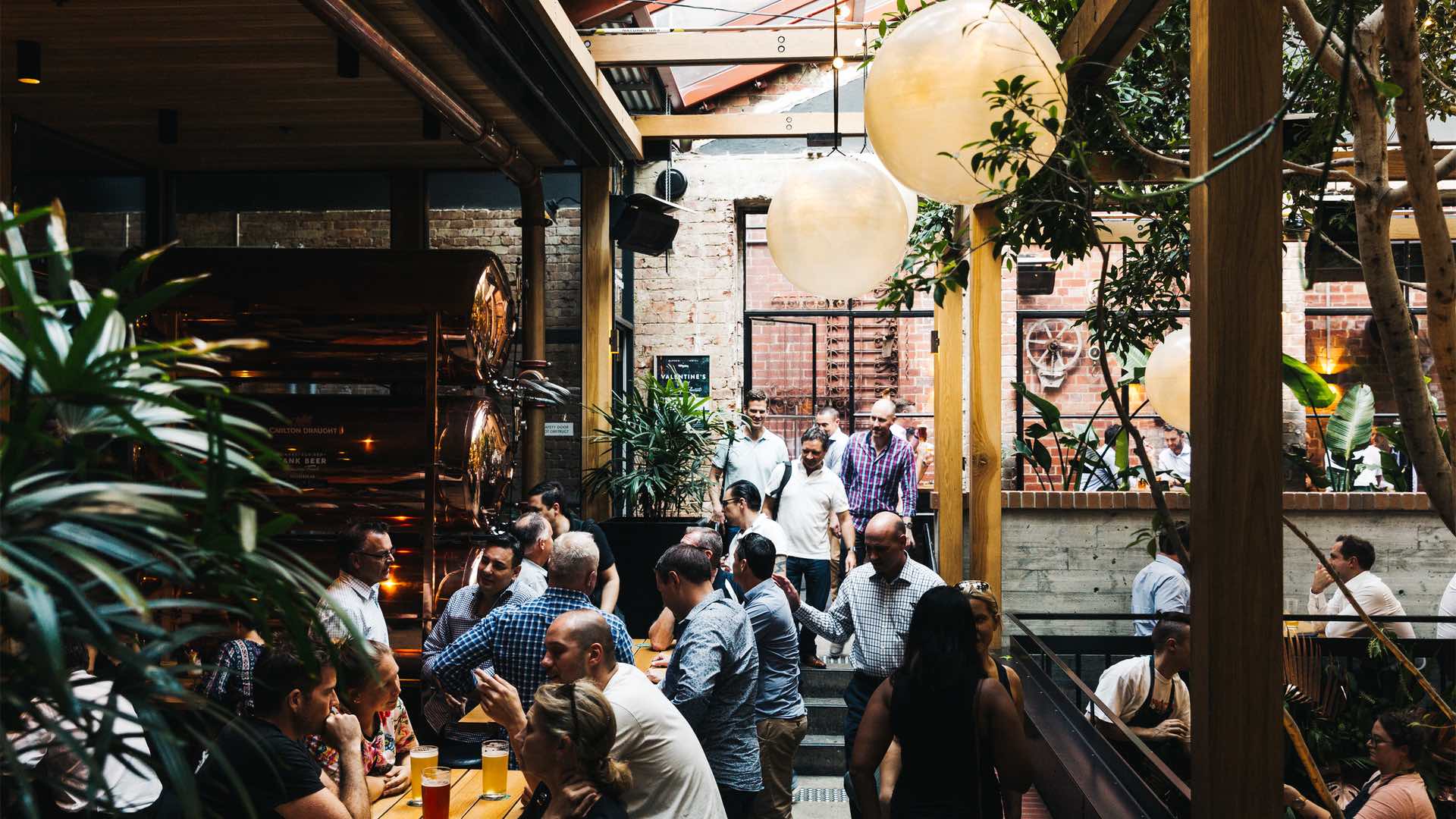 CELEBRATE WORLD GIN DAY
What better way to kick off winter (aka gin season) than with a whole day dedicated to your favourite spirit? World Gin Day falls on Saturday, June 8 this year — the start to the Queen's birthday long weekend. So, in honour of this spirit and Australia's undying love for it, hit the streets and head to a Melbourne bar or restaurant for tastiest gin cocktail you can find. For an inventive tipple that can be enjoyed with some equally inventive bites, head to Saké on Flinders Street for the Berri Kawaii — this vibrant mix features spicy yuzu kosho shaken with sake and house-made berry jam. Or, if you'd like your gin served with a killer view on the side, head to Arbory Bar to sip a gin bramble, with creme de mure, lemon, blackberries and lemonade — you can order this as an individual drink or in a jug if the whole gin-loving crew has tagged along. But, if you'd rather keep things simple, make tracks to Garden State Hotel for a classic Negroni.

Top Image: Gin Palace.
Published on June 07, 2019 by Tom Clift