FOOD & DRINK
The Ten Best Bottle Shops for Craft Beer in Melbourne
Tracking down that top notch craft beer you had at the pub? Don't even try the major bottle shops, try one of these gems.
The Ten Best Bottle Shops for Craft Beer in Melbourne
Tracking down that top notch craft beer you had at the pub? Don't even try the major bottle shops, try one of these gems.
---
in partnership with

It's no secret that Melbournians love their craft beer, so when it comes time to visit the bottle-o we've always got our eyes out for something special. While craft beer selections are certainly expanding in most bottle shops, not all have as much variety as we would hope for. Well, fear not discerning beer fans: we've got your hit list sorted.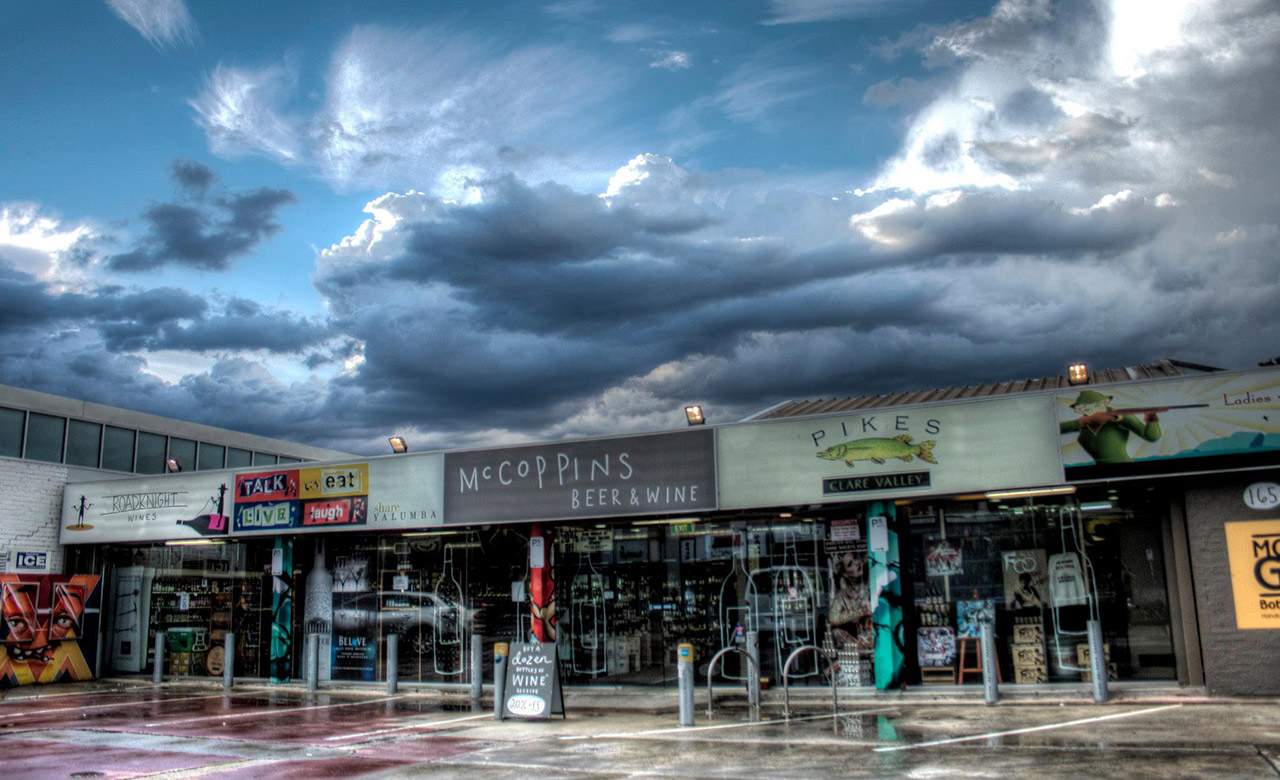 MCCOPPINS
Much loved by Fitzroy and Abbotsford locals, McCoppins has hundreds of different craft beers and a constantly rotating selection. Both international brands and homegrown heroes likes James Squire and Stone and Wood and are well represented here, so there's plenty to choose from. Another brilliant aspect of McCoppins is that they're open until midnight — the perfect saviour to every poorly-planned summer house party.
165 Johnston Street, Fitzroy (plus locations in Abbotsford and Hawthorn East — although HE's more food and wine-focused, not beer-focused), (03) 9417 5089, www.mccoppins.com.au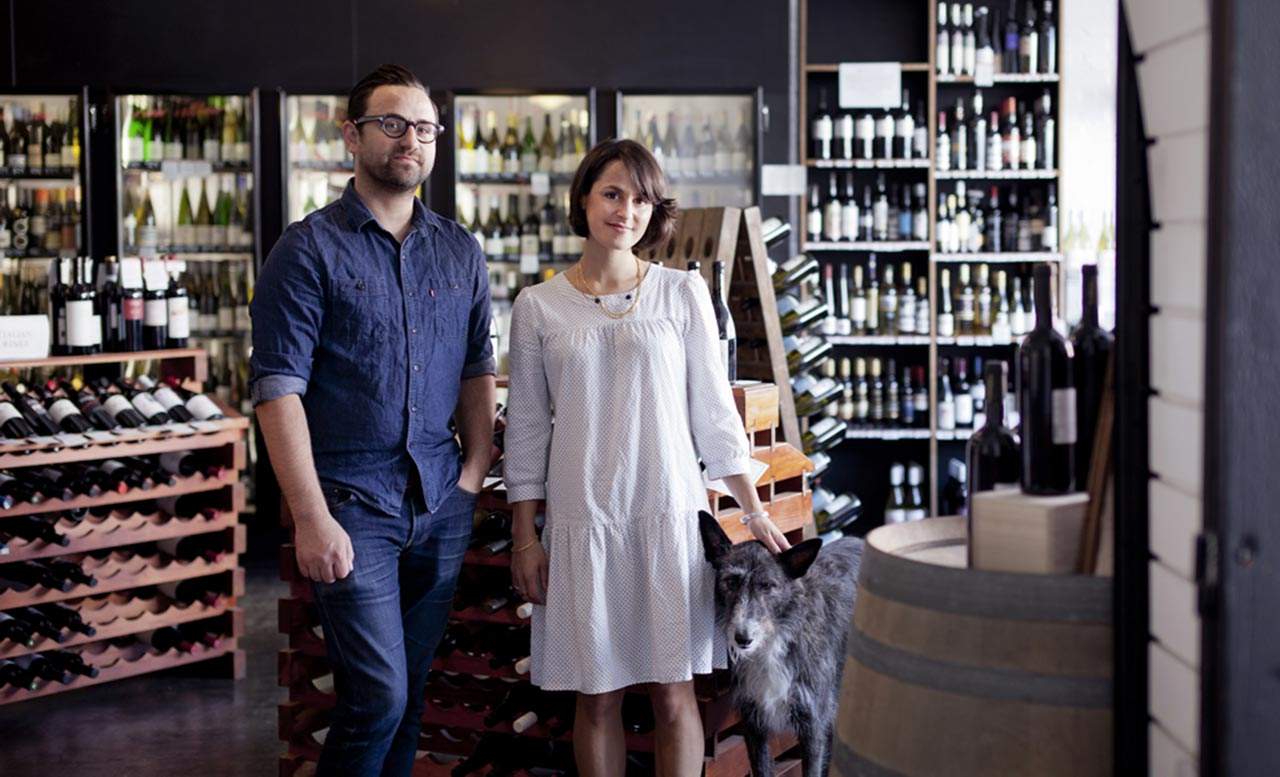 BLACKHEARTS AND SPARROWS
Although Blackhearts and Sparrows is best known for their excellent selection of wines, their beer fridges are also well stocked. The staff are incredibly helpful, even when you charge on in with no particular idea of what you want, they'll offer an expert opinion. We're yet to be disappointed with a single recommendation. They also have pretty solid relationships going with local breweries, so keep your eyes peeled for limited edition brews on their shelves.
113 – 115 Scotchmer Street, North Fitzroy (Plus locations in Windsor, East Brunswick, East St Kilda and Kensington), (03) 9486 8046, www.blackheartsandsparrows.com.au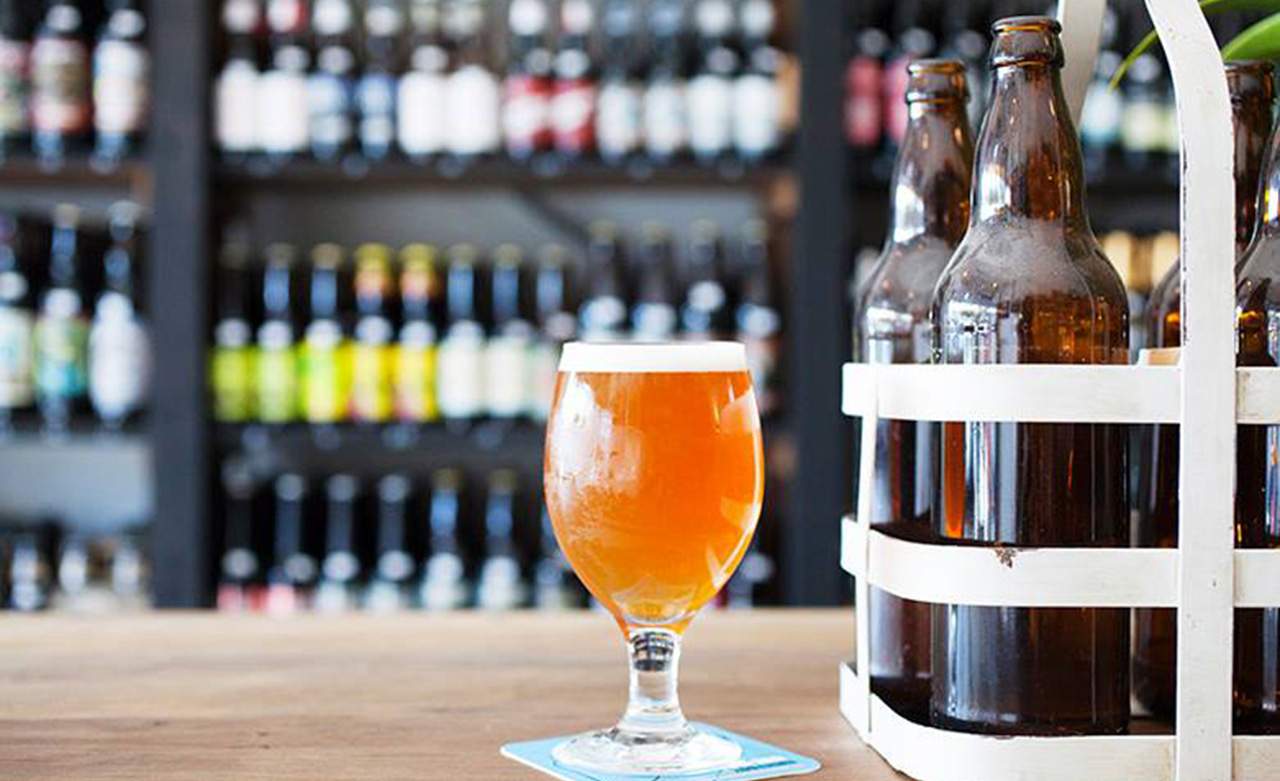 SLOWBEER
The folks at Slowbeer are total pros — they run Australia's first bottle shop to be 100 percent dedicated to only selling craft beer. Slowbeer first opened in 2009 in Hawthorn and later moved to Richmond in 2012 to get closer to the action. Over 1000 different beer varieties have been sold at the shop over the years and, while they focus on local microbreweries, they also stock more obscure imports from breweries with cult-like followings from all over the world. They also do takeaway growlers full of fresh draught beer. Or, if you can't wait, you can even have a beer on premises at the Beer Cafe.
468 Bridge Rd Richmond, (03) 9421 3838, www.slowbeer.com.au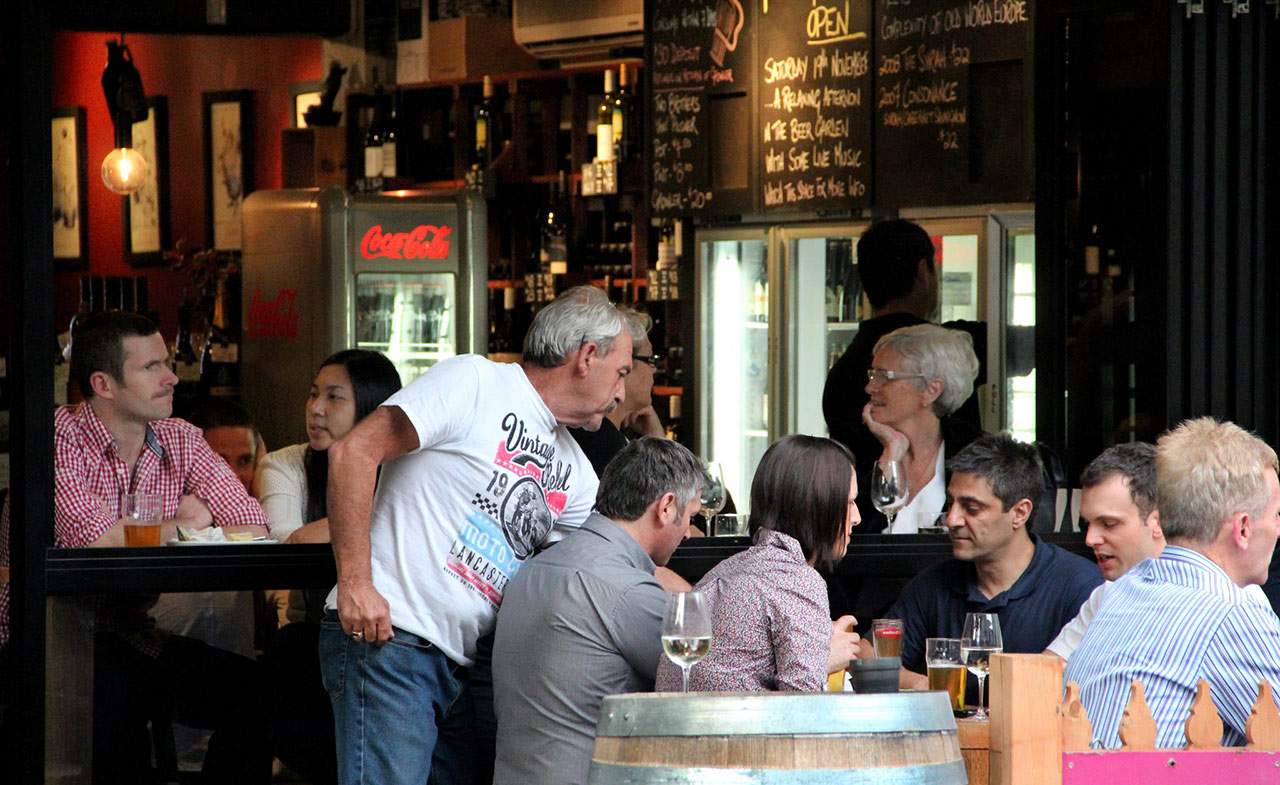 VALLEY CELLAR DOOR
Yes, another bottle shop that was once predominantly known for its wine selection. However, the popularity of craft beer has inspired Valley Cellar Door to dramatically expand their drinks range, and we're sure glad they did. We love this Moonee Ponds gem not only because of their excellent selection, but because you're welcome to stay and have a pint. They have five taps that rotate monthly and are usually determined by the climate. Right now, they have JP's Red Ale, 4 Pines Hefeweizen, Holgate 'Big Stein' Marzen and Red Hill Brewery Kolsch, but this lineup is likely changed by the time you've read this. Cheers!
18 Hall Street, Moonee Ponds, (03) 9370 2000, www.valleycellardoor.com.au.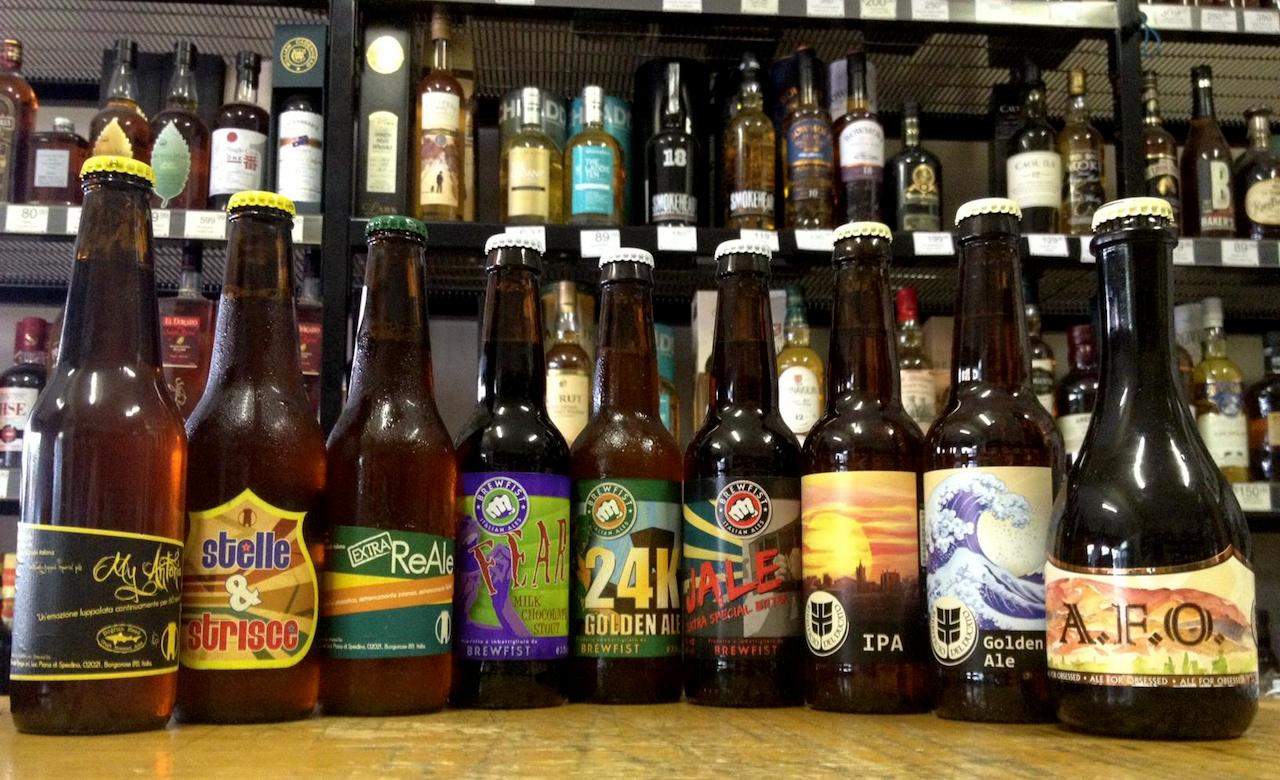 CARWYN CELLARS
Specialising in small boutique producers, Carwyn Cellars is an excellent choice if you want something a little bit different. From Kooinda to Red Duck, they like to support local talent — we love Murray's Whale Ale for something seriously drinkable. They stock approximately 200 craft beers and, in case you were wondering, their beer of the month is Sideshow Brewers Ticket Booth Pale Ale right now. The good people of Carwyn Cellars are also very aware that summer festival season is right around the corner; they stock craft beer cans so you can enjoy the festivities in style.
877 High St, Thornbury, (03) 9484 1820, www.carwyncellars.com.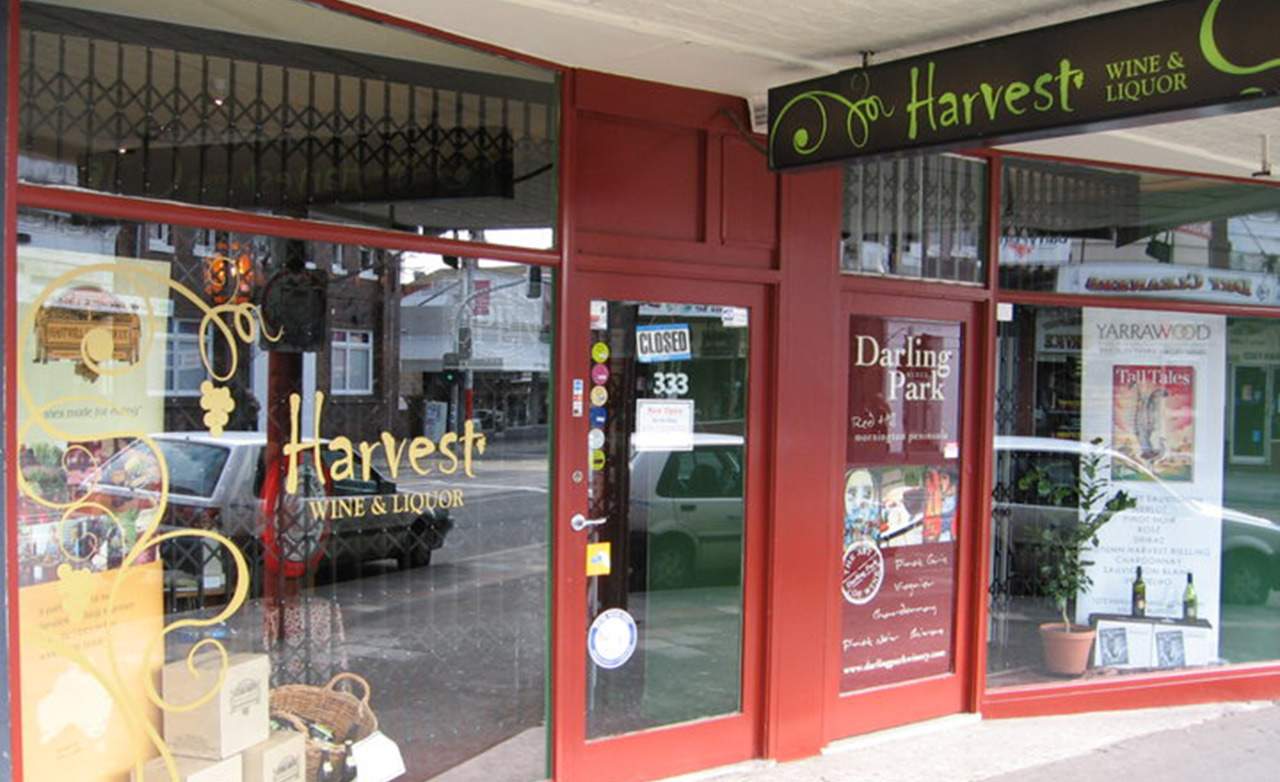 HARVEST WINE AND LIQUOR
Tucked away in Northcote, this little treasure is dedicated to finding and supplying delicious and interesting beer, wine, cider, and spirits. The staff are super friendly and keen to help you find the perfect brew to match your mood, your food, or the temperature outside. They stock Victorian brewers such as 3 Ravens, Temple and Red Hill, as well as Feral Brewing from Western Australia, Murray's from New South Wales and Burleigh Brewing Company from Queensland.
207 High St, Northcote, (03) 9482 5868, www.harvestwine.com.au.

TRU BRU
If you like your beer super fresh and you're all about recycling, Tru Bru may be the one for you. Tru Bru only serve their stock in reusable, take-away growlers (two litres) or half-sized one litre 'squealers'. They stock a range of beer, cider and soda, and usually have 20 drinks on tap for you to choose from. They often favour local brews like those from Mornington Peninsula Brewery, and have even recently tapped limited releases from Hargreaves Hill Brewing Company and Brookes Beer. Bonus: they've also been known to give gluten-free beer a trial.
3/9 Yarra St, South Yarra, (03) 9826 6878, www.trubru.com.au.
Want to brush up on a few craft beer basics before buying? Check out our Bluffer's Guide to Craft Beer.

Published on February 19, 2015 by Hannah Valmadre