FOOD & DRINK
The Ten Best Laneway Bars in Melbourne
Melbourne is always bragging about its 'best-kept secrets'. These are what we mean.
Melbourne is always bragging about its 'best-kept secrets' that are tucked away in back alleys and laneways all over the city. Well, the secret's out. We've recently given you the hot tip on the best laneway coffee spots — now it's time to offer up our picks for Melbourne's best bars hidden away in unlikely corners.
Whether you're after classic cocktails or a cold beer, these ten bars will meet your thirst-quenching needs and often have some pretty nifty interiors to boot.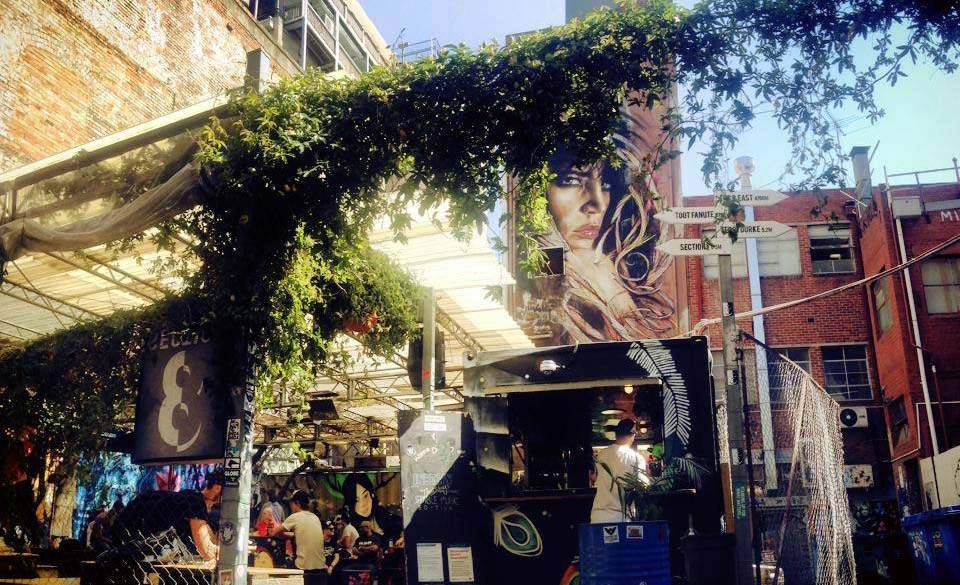 Section 8
Pull up a milk crate and set yourself up in this excellent outdoor bar just on the edge of Chinatown. The bar, which has been constructed out of an old shipping container, serves everything from your spirit of choice to a cheeky long neck. While the space is essentially a converted parking lot, parasols and lanterns pretty up the place, and the street art on the surrounding walls display some of Melbourne's finest talent. Finally, these guys know how to throw a party — Rizky's Block Party is on monthly where they play the best hip hop beats and serve up awesome Caribbean food.
27-29 Tattersalls Lane, Melbourne, 0430 291 588, section8.com.au

Want to drink international beers and do some good at the same time? Shebeen is the place to satisfy both your thirst and charitable urges. 100% of the profits from every drink you purchase go to aid organisations all over the world, with each charity listed under every drink so you know exactly where your dollars are going. They also do some seriously good bar snacks; their sliders and banh mi are particularly noteworthy for a light dinner option. Shebeen also hosts screening events like Speakeasy Cinema, so it's worth checking out what's on.
36 Manchester Lane, Melbourne, (03) 9650 6931, shebeen.com.au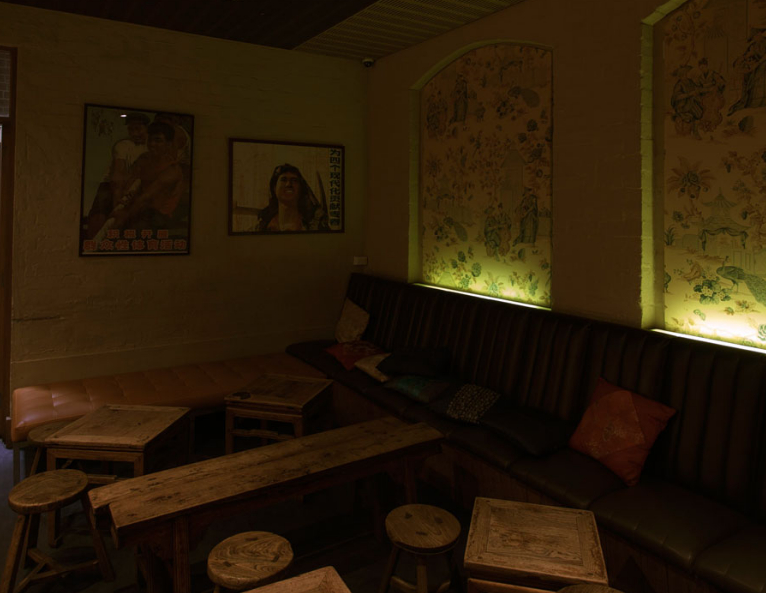 Slink down Liverpool Street in the city and give this propaganda-themed hole-in-the wall a go. The service here is fantastic, and while their set cocktail list is impressive and bursting with oriental flavours of lychee, coriander and plum wine, they are also happy to make something that suits your personal taste. But really, these guys know what they're doing — we can't recommend the October Revolution cocktail highly enough. Plus, there is a lovely open fire, perfect for chilly Melbourne nights.
21 Liverpool Street, Melbourne, (03) 9650 4488, double-happiness.org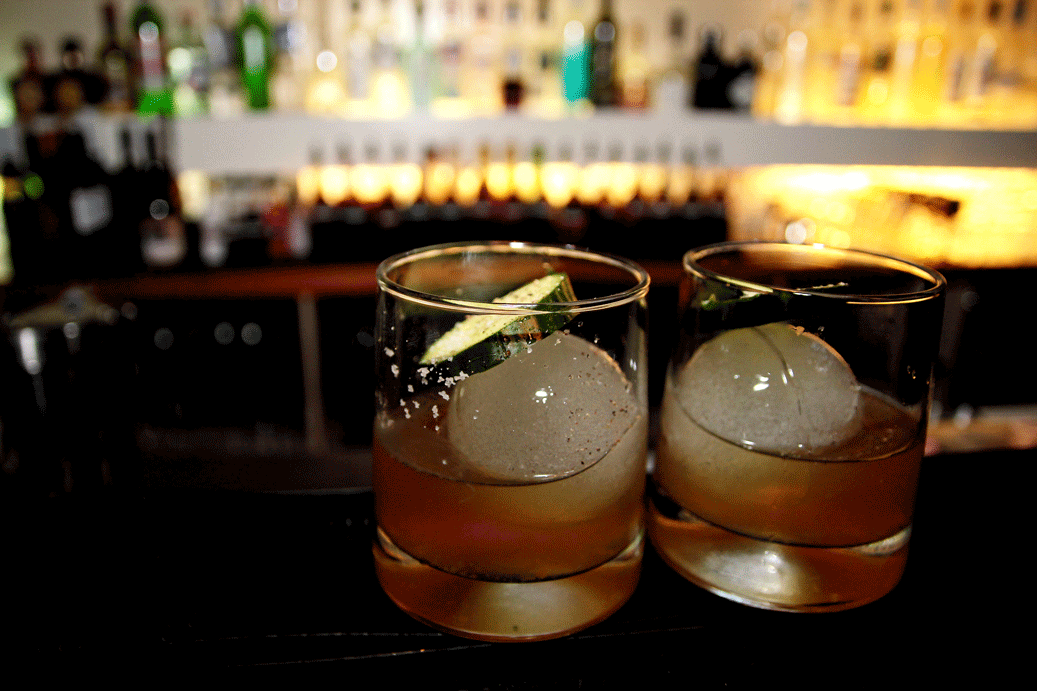 Misty
Hosier Lane is undoubtedly one of Melbourne's most impressive street art laneways, and Misty is just one more gem that can be found there. An excellent spot for a 'nice drink' before a show at the Forum, and the majority of the light source radiates from the back-lit bar. The cocktails are where it's at here, and the bartenders love getting a bit creative with their concoctions. Records spin from 9pm most nights, so get ready for some soul grooves.
3-5 Hosier Lane, Melbourne, (03) 9663 9202, mistybar.com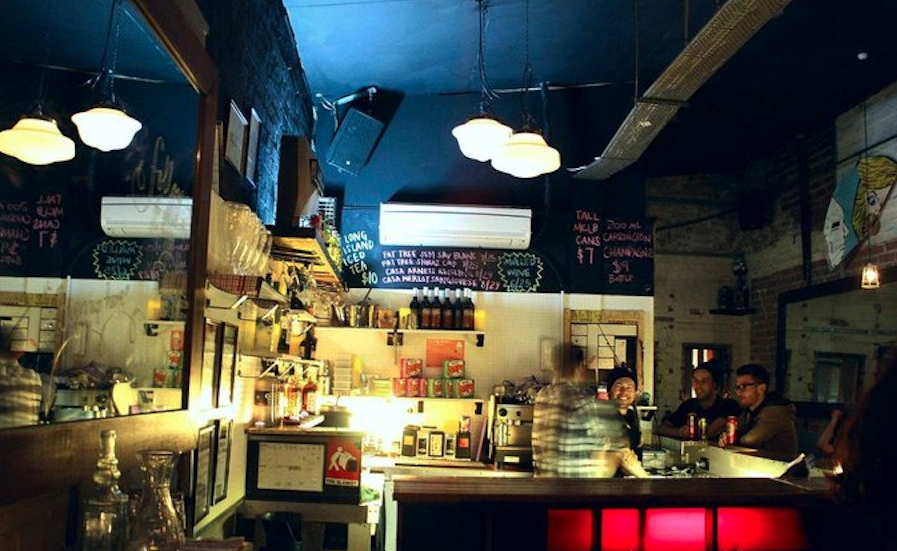 Sister Bella
Created by the St Jerome's 'Master' five years ago, Sister Bella can be a tricky one to find, but it's well worth the hunt. This one is a staple for the 'no frills' customer, and if you do want something a little fun, you should probably grab a Pirate Drank, consisting of Sailor Jerry's spiced rum with ginger beer and fresh lime. The bar food, like the drinks, are standard but reliable crowd pleasers; get yourself a Slutty Pumpkin Pizza (roasted pumpkin, feta, basil and pine nuts) and thank us later.
22 Drewery Place, Melbourne, sisterbella.com

Romeo Lane
Although we were sad to say goodbye to our favourite inner city wine bar Von Haus, it's with happy cocktail-fed smiles that we can say it's reincarnation, Romeo Lane, is just as good. The small bar still looks much the same, and manages to nail intimacy without pretension — which is what we loved about Von Haus anyway. And while the shift has changed to creating incredible cocktails, there's still a European wine list to choose from. Open from noon, this is a great spot to escape from the hustle and bustle of the city.
1 Crossley Street, Melbourne, (03) 9639 8095, romeolane.com.au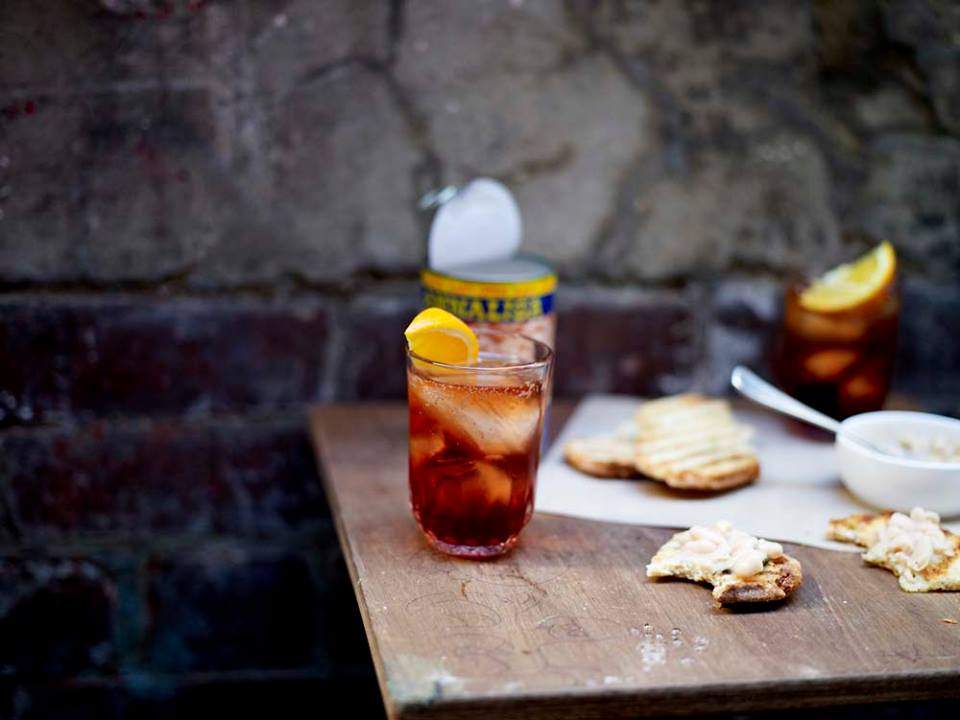 Taking its cues from Italian espresso bars and Robert Vermeire's 1922 book 'Cocktails: How to Mix Them', Bar Americano is serious business. This standing room only establishment is designed for drinking (and eating) on the go, as a max of ten people at a time can get amongst the excitement. This one is for the connoisseurs of classic cocktails; if you had the opportunity to visit Der Raum (owner Matt Bax's previous bar) you'll know that you're in very good hands. If you can't wait until night time that's fine — swing by for an espresso during daylight hours.
20 Presgrave Place, Melbourne, www.facebook.com/baramericanomel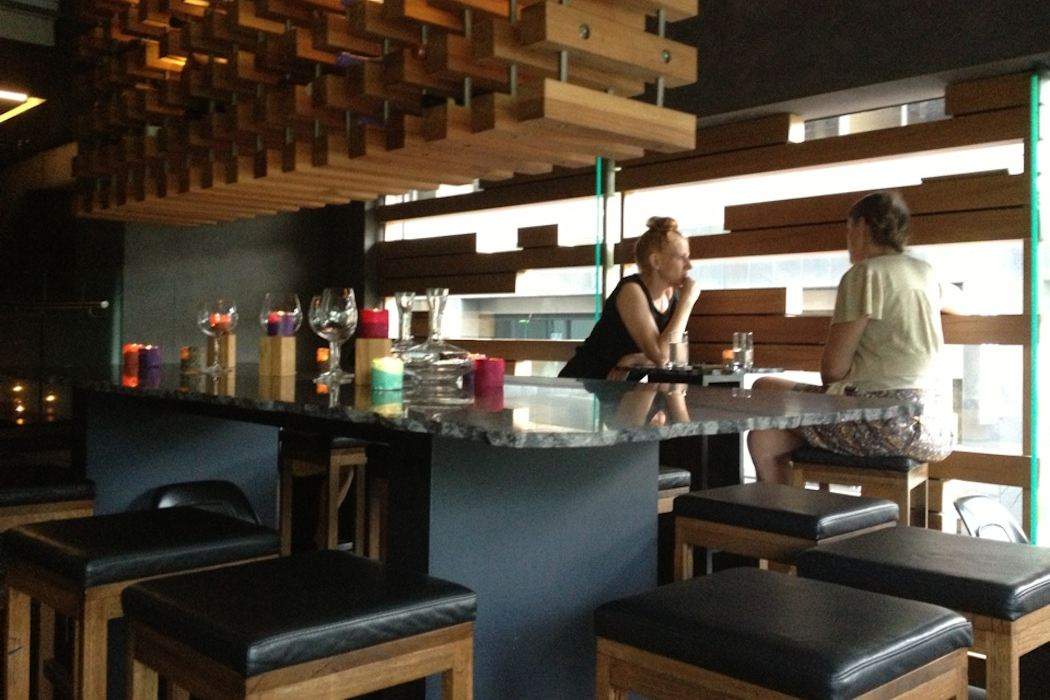 While this Japanese-influenced cocktail bar is elegant and very civilised, there is plenty of fun to be had at Hihou. Once you have arrived and de-shoed (depending on where you're sitting) you're welcomed with hot towels for your hands as you fan over the many sake, sochu and cocktail options for your drinking pleasure. Simon Denton, the great man behind Izakaya Den, is responsible for this hidden gem. Our hot tip is to come hungry — whether you want to pick at some chilli miso edamame, or get stuck into the kingfish ceviche, the choice is yours.
First Floor, 1 Flinders Lane, Melbourne, (03) 9654 2977,  hihou.com.au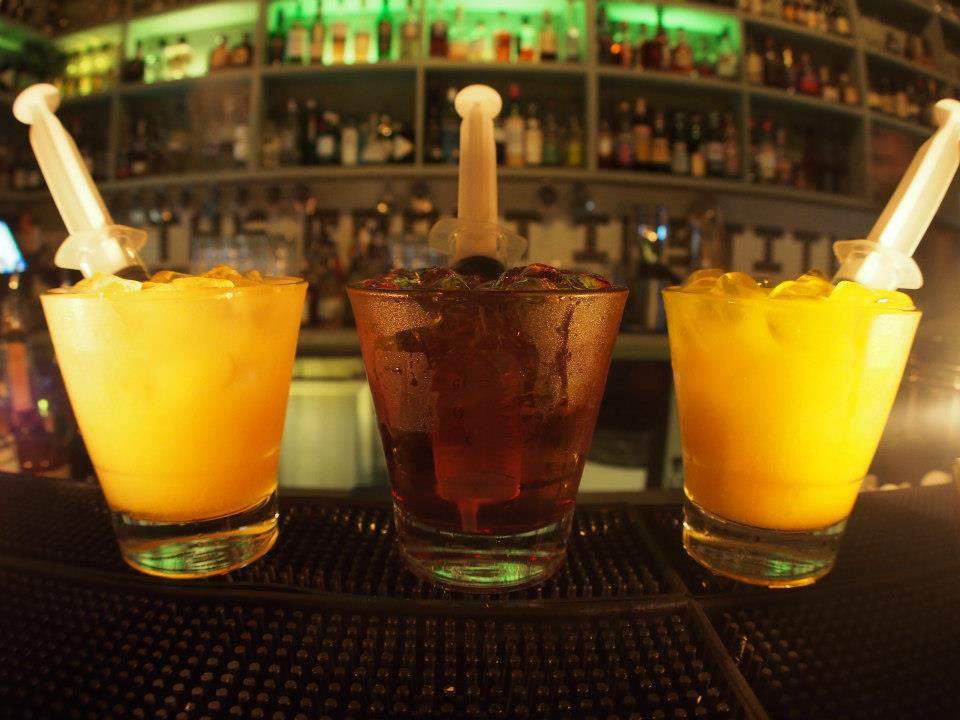 The Croft Institute
Self described as 'the first of Melbourne's laneway bars', The Croft appeals to your inner science-nerd sensibilities. The shelves are stocked with an array of delectable spirits and plenty of oddly-shaped beakers, syringes and test tubes, making the prospect of devouring one of their custom designed cocktails an intriguing one. If the stark black and white tiles and dim lighting is giving you the willies, head upstairs to the gymnasium bar, complete with inbuilt bleachers and turf bar.
21 Croft Alley, Melbourne, (03) 9671 4399, thecroftinstitute.com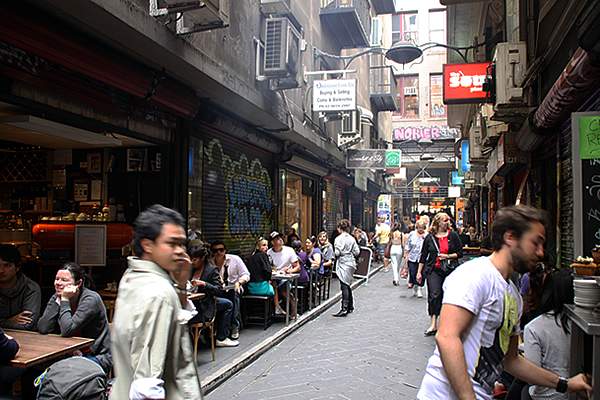 Hell's Kitchen
Centre Place really is the most ideal Melbourne laneway for people watching, and at Hell's Kitchen you get a birds eye view above the crowds. Plenty of local beers on tap and an intriguing wine list is topped off with house-infused vodka — flavours including chilli, lychee and ginger and honey. We'd recommend popping in here for an afternoon drink and a catch up, and, if you're peckish, they serve food until 10pm.
20 Centre Place, Melbourne, (03) 9654 5755, facebook.com/hells-kitchen/
Published on April 02, 2014 by Hannah Valmadre